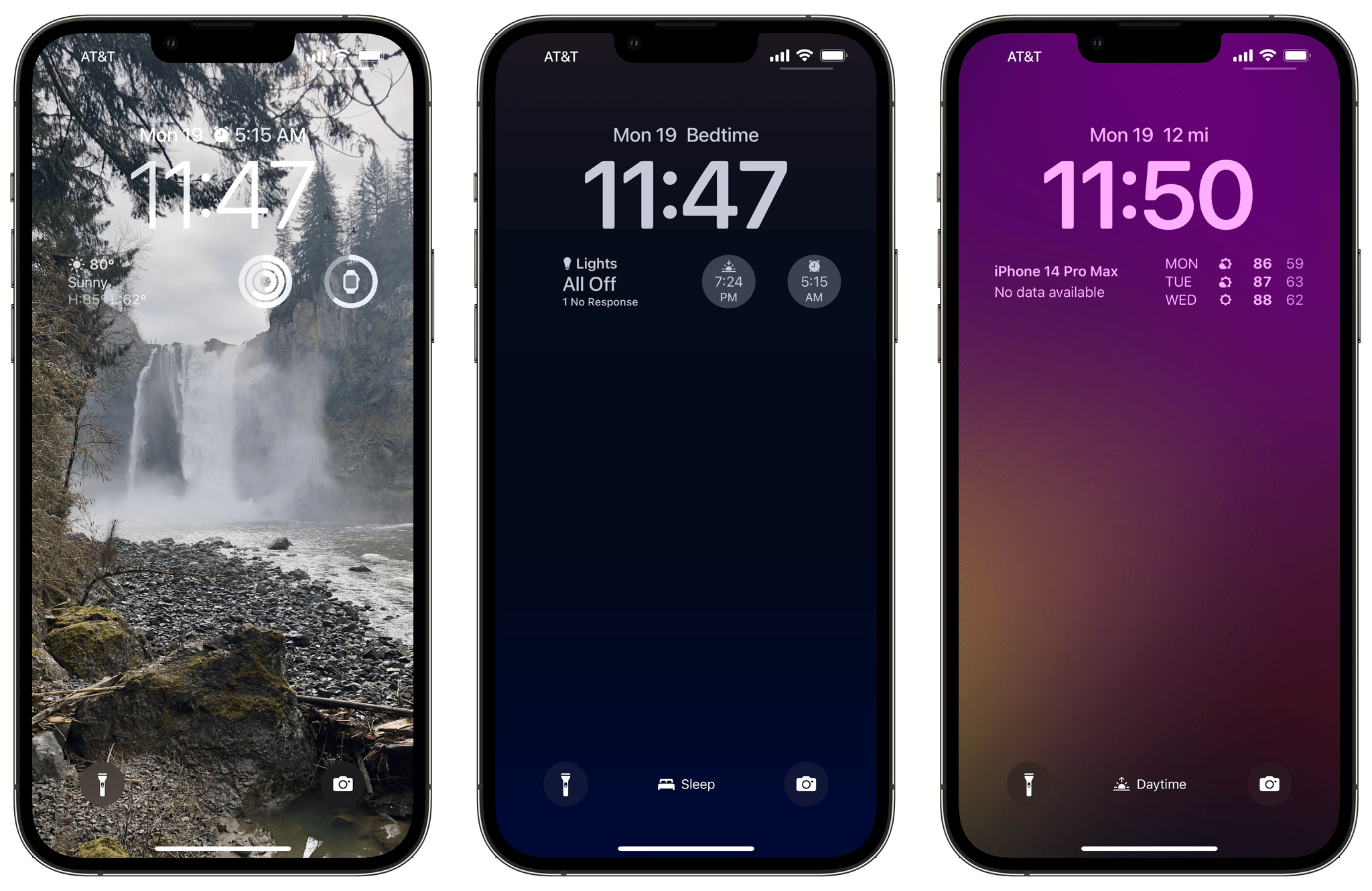 As the release of iOS 16 approached, I felt a strong sense of déjà vu. TestFlight betas with Lock Screen widgets came pouring in. It felt like 2020's debut of Home Screen widgets all over again. This time, though, those betas have been all about Lock Screen widgets.
As Federico covered in his iOS 16 review, Apple's approach to Lock Screen widget support in its own apps is different than its approach to Home Screen widgets was. There are far fewer Lock Screen widgets available for system apps than there were when Home Screen widgets were launched with iOS 14. Part of the difference is undoubtedly because Lock Screen widgets are smaller and monochrome, but there remain gaps that aren't so easily explained away. Fortunately for us, third-party developers have stepped into the breach with a long list of innovative widgets.
With so many choices and only three to five Lock Screen widget slots to fill, it's hard to know where to start, so I've compiled a list of my top recommendations from the over 40 I've tried so far. Of course, this list doesn't include the apps I already covered last week, but it goes without saying that Widgetsmith, Lock Screen One, LockFlow, and CARROT Weather would be also be included in this list if I hadn't already written about them.