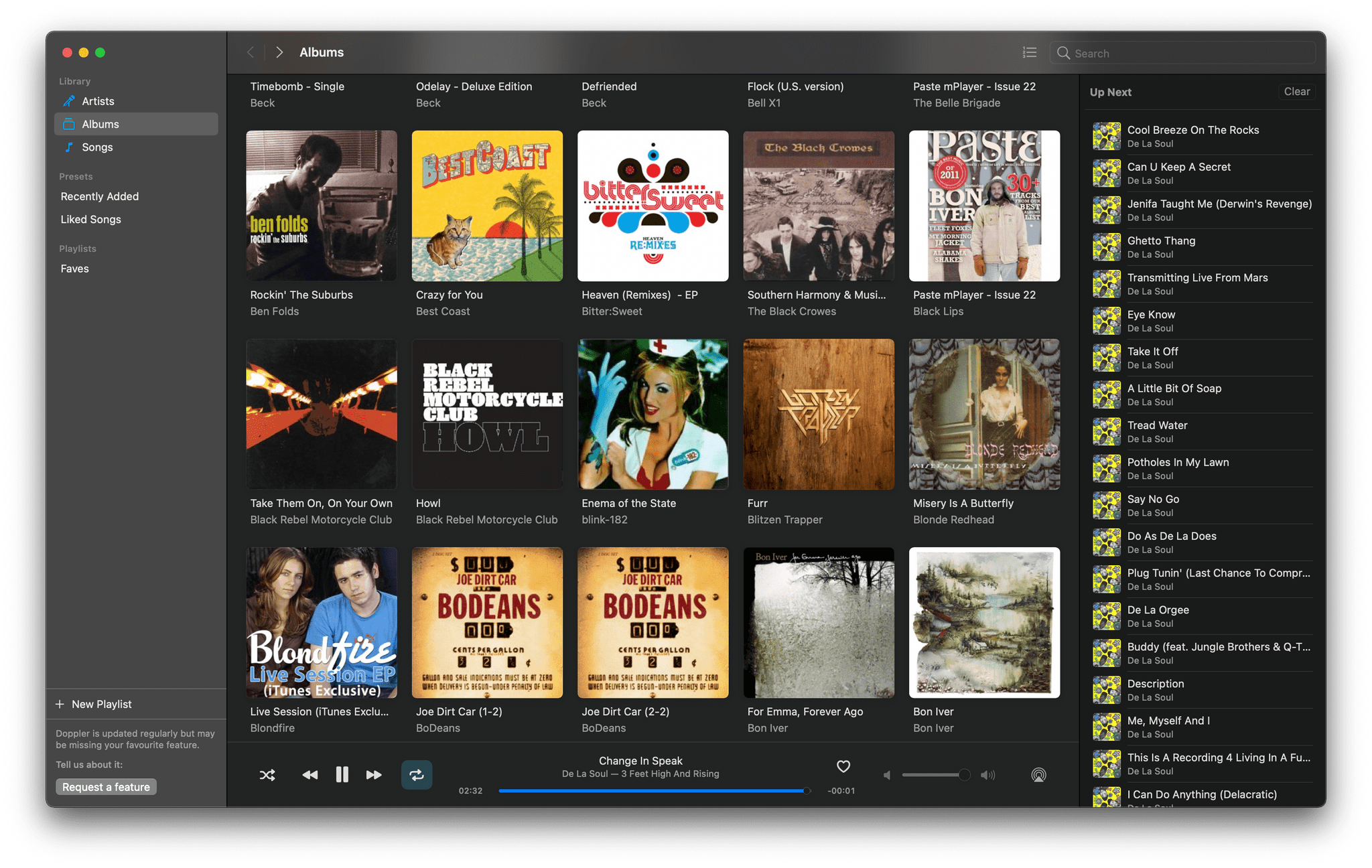 I haven't purchased much music in the past six years or so, but there was a time when it was a big part of my entertainment spending. I still have a huge collection of albums ripped from CDs I bought and later purchased online from the iTunes Store. That changed with the advent of streaming services like Spotify, Rdio, Beats Music, and later Apple Music. I still have those files frozen in time on the 2015 Mac mini I use as a Plex server. So, when Ed Wellbrook told me he was bringing Doppler, his excellent iPhone music player to the Mac, I figured it was time to dust of my old music collection and give it a try.
Doppler, which we've covered before here and in MacStories Weekly, including, most recently, Issues 252, 261, and 275, is a music player for people who buy their music. Apple's Music app continues to maintain backward compatibility for users who own their music libraries, but Apple's focus these days is squarely on streaming, not purchasing. That's left apps like Doppler to fill the void offering features like the ability to add new music to your library from an iPhone, something that isn't possible with Apple Music.
The minute you try Doppler, you can tell it's made by someone who cares deeply about music and the experience of listening to it. The interface puts albums and artists front and center, focusing on album art and simple, intuitive controls to make listening to music on-the-go a pleasure.
Wellbrook has brought the same sensibility to a native Mac version of the app, which was released today. Doppler for Mac is a lot like what I'd imagine Apple's Music app would be like if Music were split into separate apps for streaming and owned music. That's not likely to ever happen, but fortunately, Doppler has you covered if you own your music.