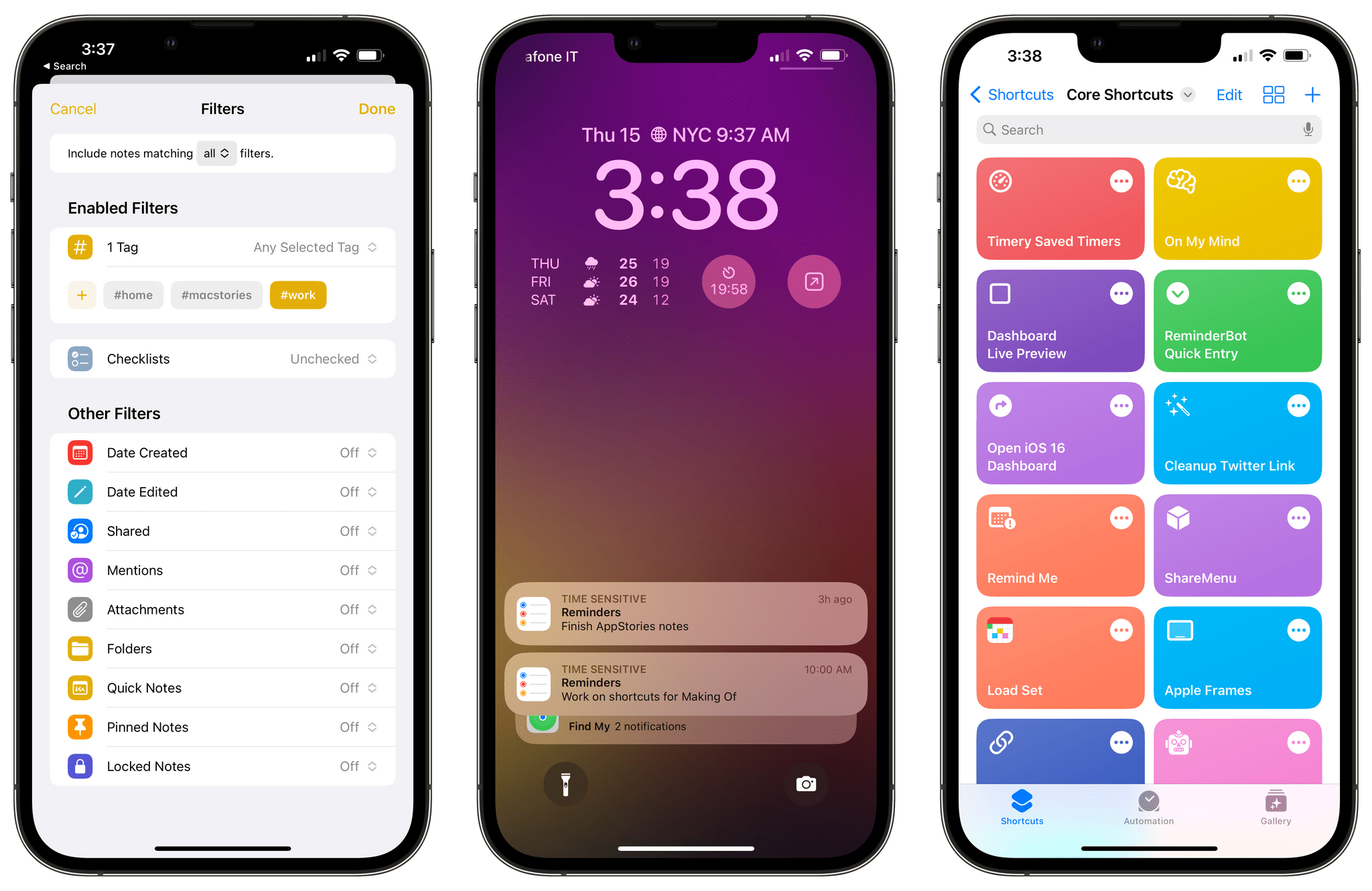 Earlier this week, I published my review of iOS 16. As you may have seen, throughout the eight chapters of the story, I pointed out some of the flaws of iOS 16 and aspects I didn't particularly like. That gave me an idea.
First, however, allow me to thank to everyone who read, enjoyed, and recommended the review. I'm glad the story resonated with MacStories readers. I take my responsibility to work on these annual reviews very seriously, and I'm excited about having found a format that lets me review a sprawling operating system such as iOS in a review that's still approachable and fun to write.
Anyway: as I was writing the review, I realized that I had several complaints about things I didn't like in iOS 16 (shocker, I know). So I had an idea: I asked Finn Voorhees1 to work on an update to my Obsidian plugin that lets me compile chapters of the review into a single Markdown file. This update, which will be released for Club MacStories+ and Premier members this Saturday, enabled me to mark specific passages of the review as "complaints" and extract them all at once. You will be able to use this new plugin option however you want: it's going to work for any kind of text you want to highlight from a long-form story in Obsidian.
That being said, I compiled all my iOS 16-related complaints, organized them into sections, and you can find them below.
Here are all the things I didn't like in iOS 16, which I hope Apple will fix in the future.