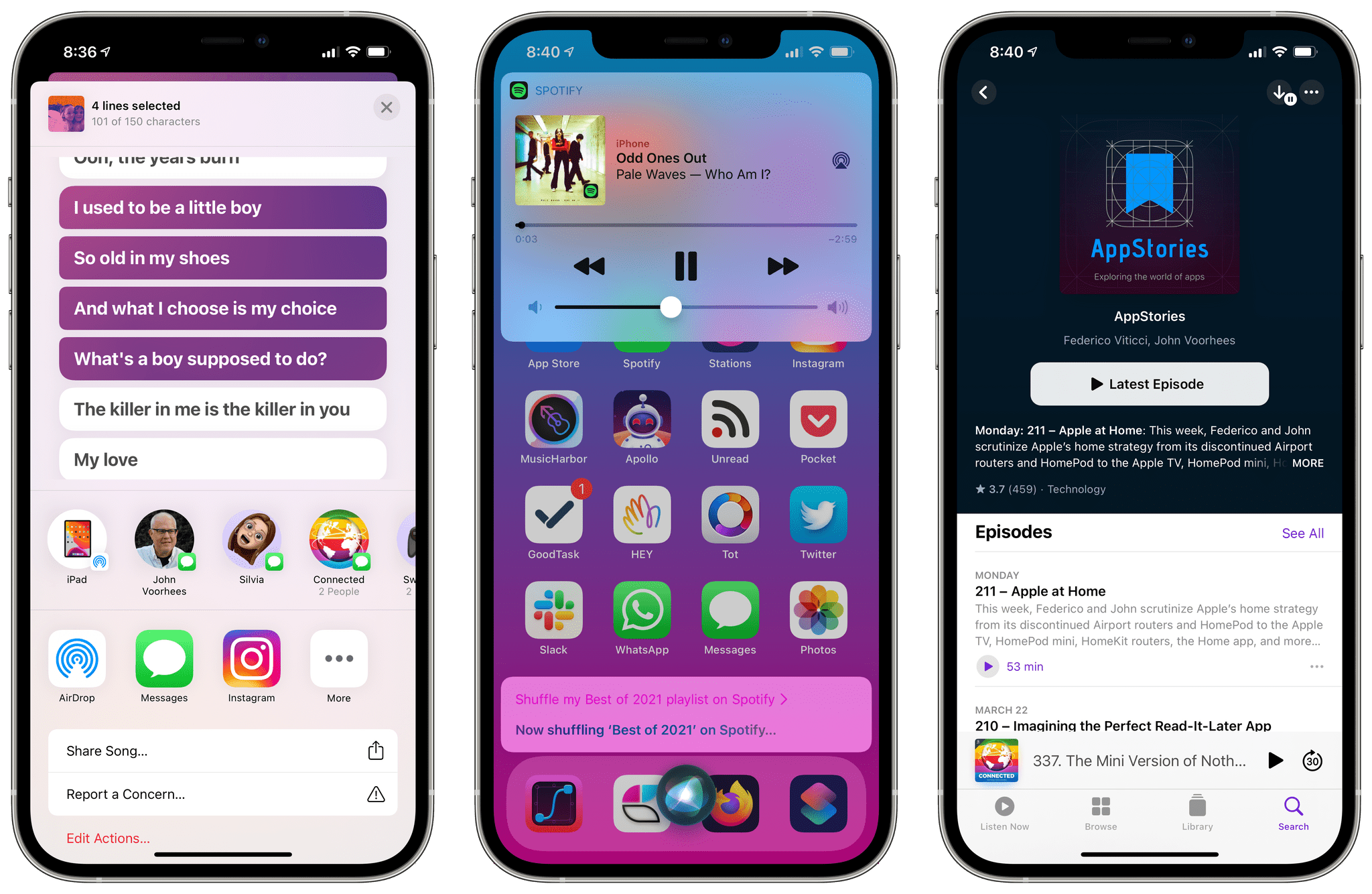 Apple today released version 14.5 of iOS and iPadOS, a substantial update to the operating system for iPhone and iPad that debuted in September and introduced features such as Home Screen widgets, multi-column app layouts on iPad, compact UI, a redesigned Music app, and more.
Version 14.5 is the biggest – or, at the very least, most interesting – update to iOS and iPadOS we've seen in the 14.0 release cycle to date. That's not to say previous iterations of iOS and iPadOS 14 were low on new features and refinements – it's quite the opposite, in fact. Perhaps the pandemic and Apple's work-from-home setup played a role in the company spreading new iOS functionalities across multiple releases throughout 2020 and the first half of 2021, but, regardless of the underlying reason, iOS and iPadOS 14 have evolved considerably since their public launch six months ago.
With iOS 14.2, Apple shipped the traditional "emoji update", but was also able to include a redesigned AirPlay interface, face detection in AR, and a brand new Shazam integration in Control Center; with iOS 14.3, the company rolled out its new ProRAW photography API alongside support for the Fitness+ service, App Clip codes, and the ability to launch apps directly from Home Screen shortcuts; version 14.4, released earlier this year, saw the arrival of proximity-based music handoff for iPhone and HomePod mini alongside new options for Bluetooth settings and other performance improvements.
It's difficult to tell whether some of these features were originally planned for a September release and got delayed because of the pandemic1, or how many of these are Apple's response to user feedback following the release of iOS and iPadOS 14, but one thing's for sure: Apple hasn't stood still over the past few months, and today's iOS and iPadOS 14.5 are continuing the trend of major iOS and iPadOS updates released ahead of WWDC.
Let's dive in.