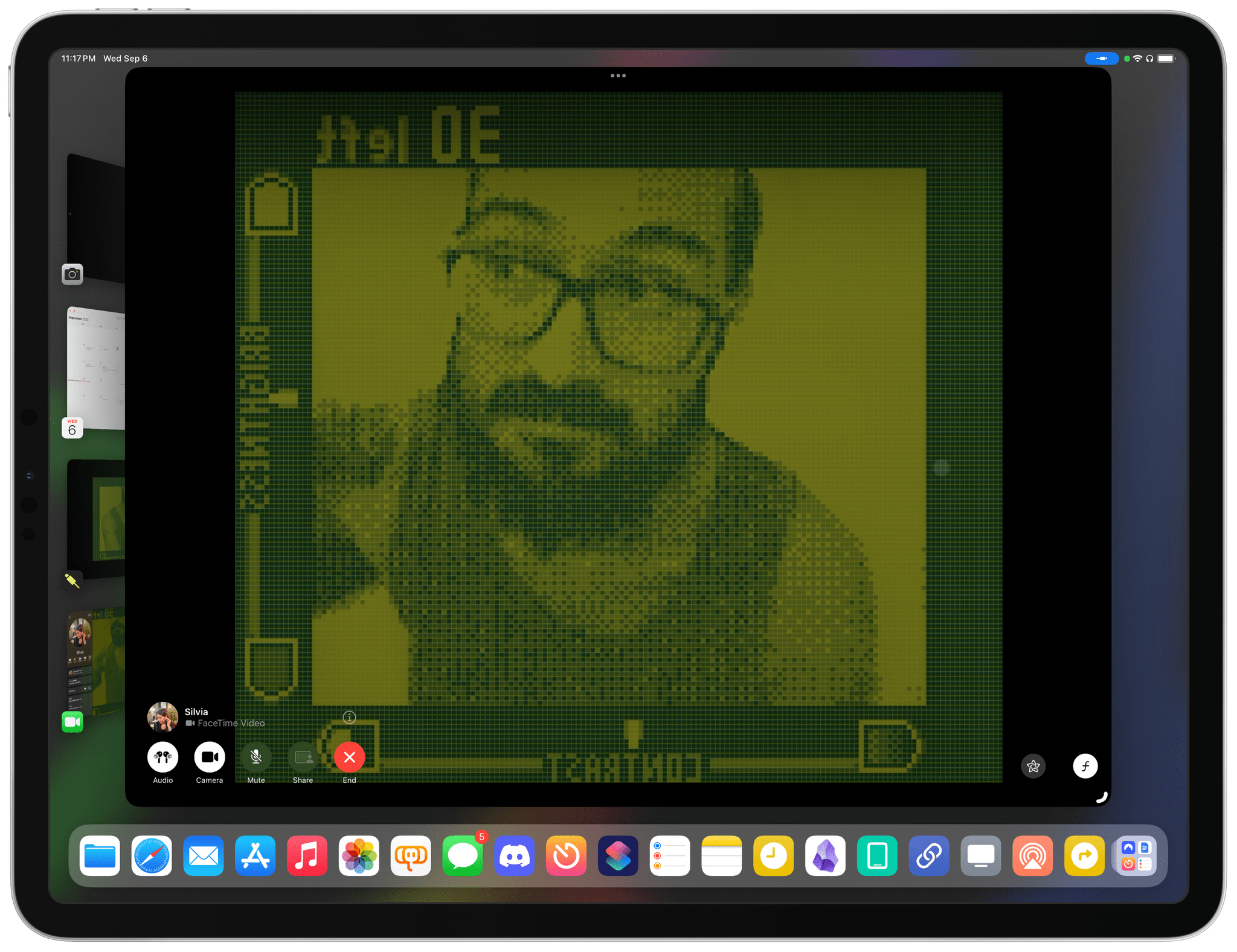 A major change introduced by iPadOS 17 that is going to make video creators and gamers happy is support for UVC (USB Video Class) devices, which means an iPad can now recognize external webcams, cameras, video acquisition cards, and other devices connected over USB-C. I started testing iPadOS 17 thinking this would be a boring addition I'd never use; as it turns out, it's where I had the most fun tinkering with different pieces of hardware this summer.
Most of all, however, I did not anticipate I'd end up doing FaceTime calls with a Game Boy Camera as my iPad Pro's webcam.
I'm in the process of writing my annual iOS and iPadOS review, and in the story I'll have plenty more details about the changes to iPadOS 17's Stage Manager and how I'm taking advantage of UVC support to play Nintendo Switch and Steam Deck games on my iPad's display. But in the meantime, I wanted to share this Game Boy Camera story because it's wild, ridiculous, and I love it.