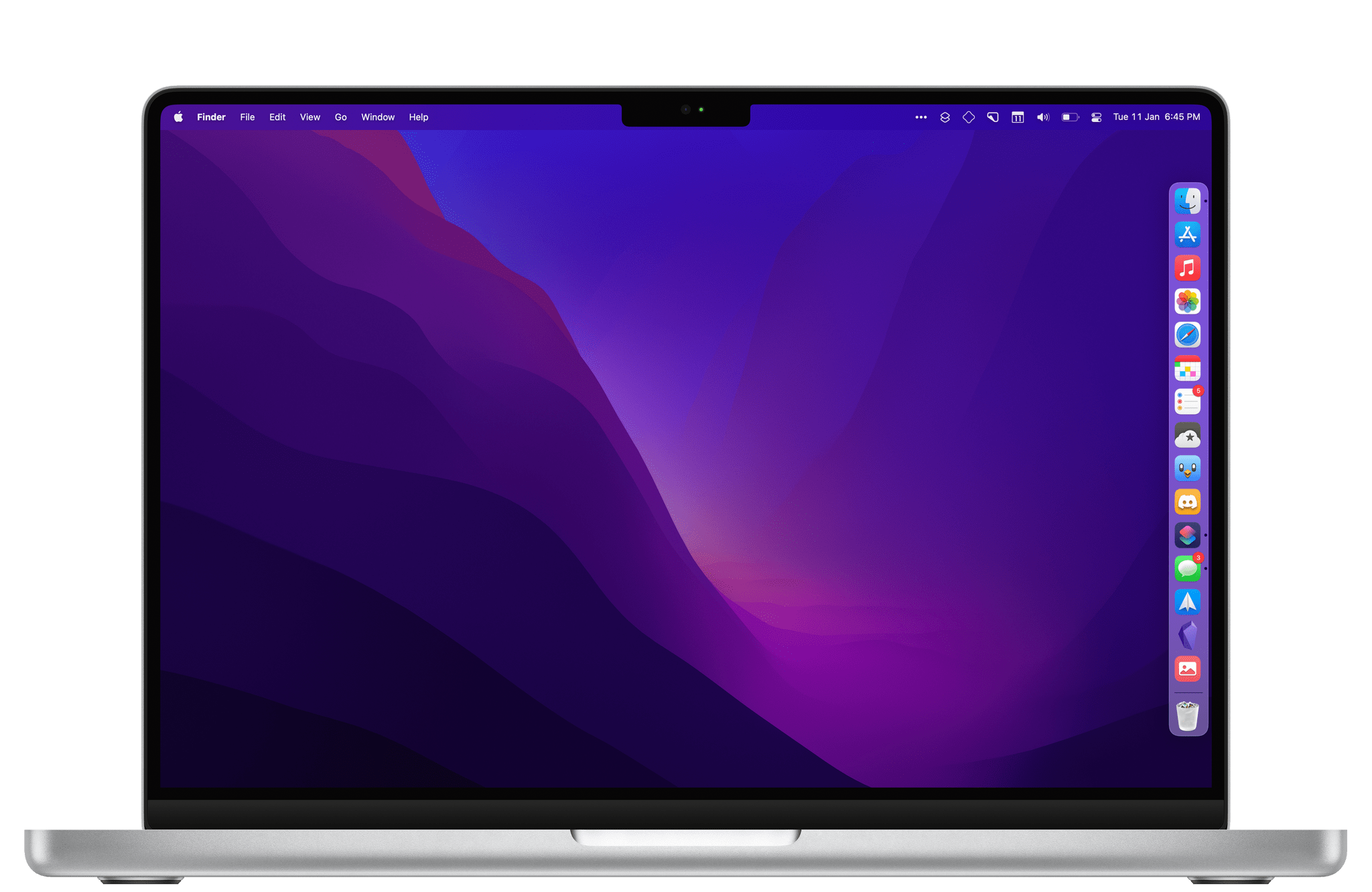 Today I'm pleased to announce the release of Apple Frames 2.1, the first major update to version 2.0 of my popular Apple Frames shortcut, which I launched last October. It took me longer than I hoped to put together this update, but I'm happy that I was able to add compatibility fo all the latest device frames supported by Apple, new languages, as well as a brand new update flow that will make it easier to download the latest templates powering Apple Frames in the future.
Let's take a look.
New Update Flow
As I explained last year, the new Apple Frames shortcut is based on a Frames.json file that is stored in iCloud Drive ⇾ Shortcuts. This file is a JSON dictionary that contains the base64-encoded representations of all the images used by Apple Frames as graphical templates to frame your screenshots. You never have to touch this file; however, I need to update it when I share a new version of Apple Frames that brings support for new devices and frames.
Starting with Apple Frames 2.1, the Shortcuts app will detect whether you have an older version of the Frames.json installed in iCloud Drive, and it'll automatically replace it with the latest one from the MacStories CDN. That's it. If an old version of the Frames.json file is found, Shortcuts will send you a notification and re-download the file from cdn.macstories.net. (You'll have to grant permission at least once for both the 'Show Notification' and 'Get Contents of URL' actions.)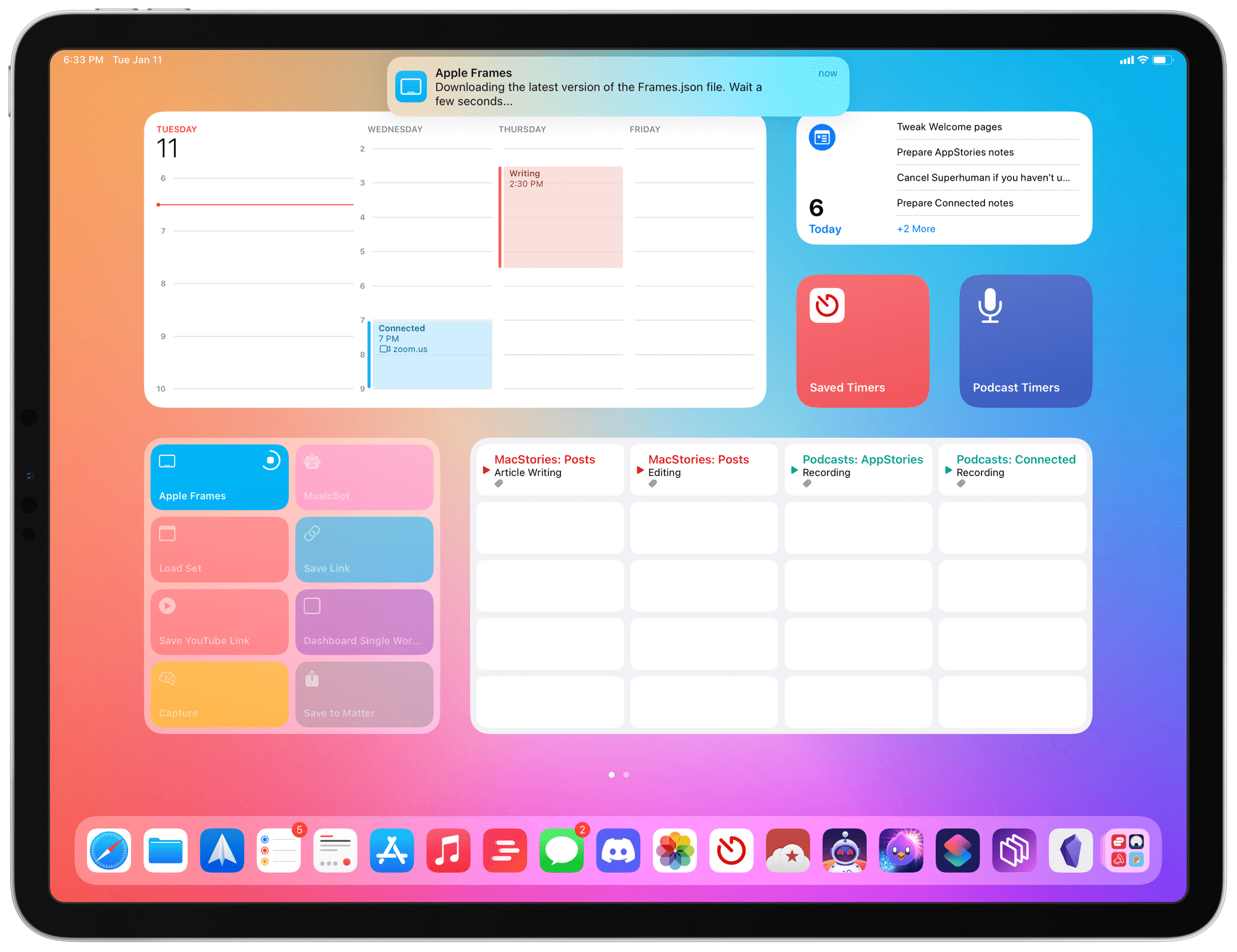 With this approach, I'll be able to continuously update the Frames.json dictionary over time without requiring people to manually download and move the file, which should be easier for everyone.
Apple Watch Series 7, 2021 MacBook Pro, and Bug Fixes
In addition to several bug fixes (including for iPad mini and MacBook Air screenshots), Apple Frames 2.1 adds support for screenshots captured on the Apple Watch Series 7, 14" MacBook Pro, and 16" MacBook Pro.
For the first time in Apple Frames, you'll be able to choose whether you want to frame Apple Watch screenshots in dark or light Apple Watch templates – specifically, Midnight and Starlight models. Apple decided to provide both colors in their official Marketing Resources this year, so I added support for both with a menu that you can choose from inside the shortcut.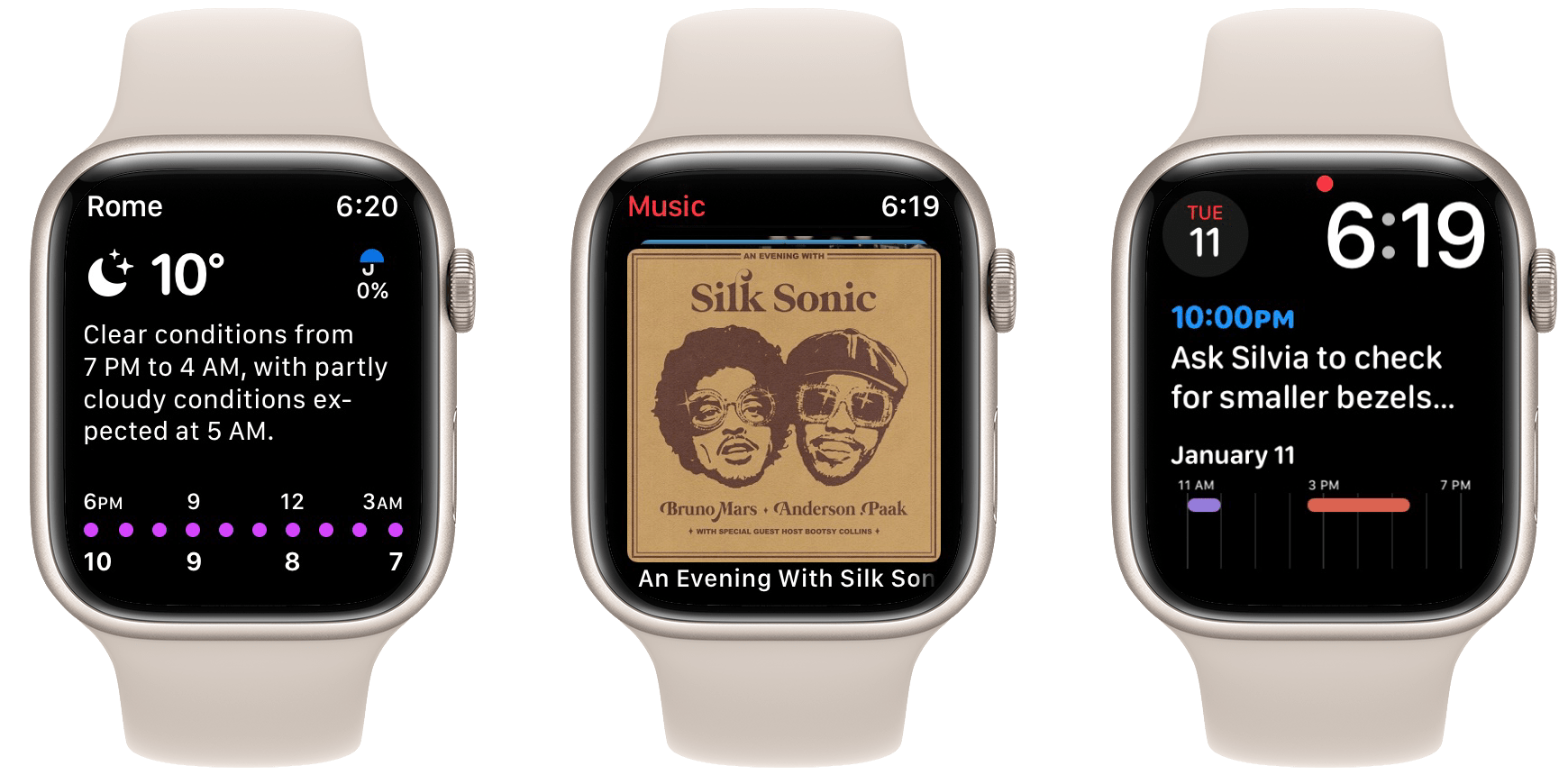 Unfortunately, Apple decided to only provide official bezels for the 45mm Apple Watch Series 7 model, omitting the 41mm version. According to Apple, "people seem to prefer" the larger Watch model to show off the watchOS UI. There is nothing I can do about the lack of bezels for the 41mm Apple Watch Series 7, which I would like to support in my Apple Frames shortcut. If you agree with me here, please let Apple know those bezels would be welcome. (And I really don't understand Apple's reasoning here. After all, they provide multiple bezels for different iPad and iPhone screen sizes.)
The latest MacBook Pros are also supported in Apple Frames 2.1, both in the 14" and 16" sizes. As with previous Mac templates, Apple Frames can only support screenshots captured at the default display resolution of the selected Mac model; if you use a scaled resolution and want to use Apple Frames for, say, a new MacBook Pro, you'll have to take that screenshot at the default resolution instead.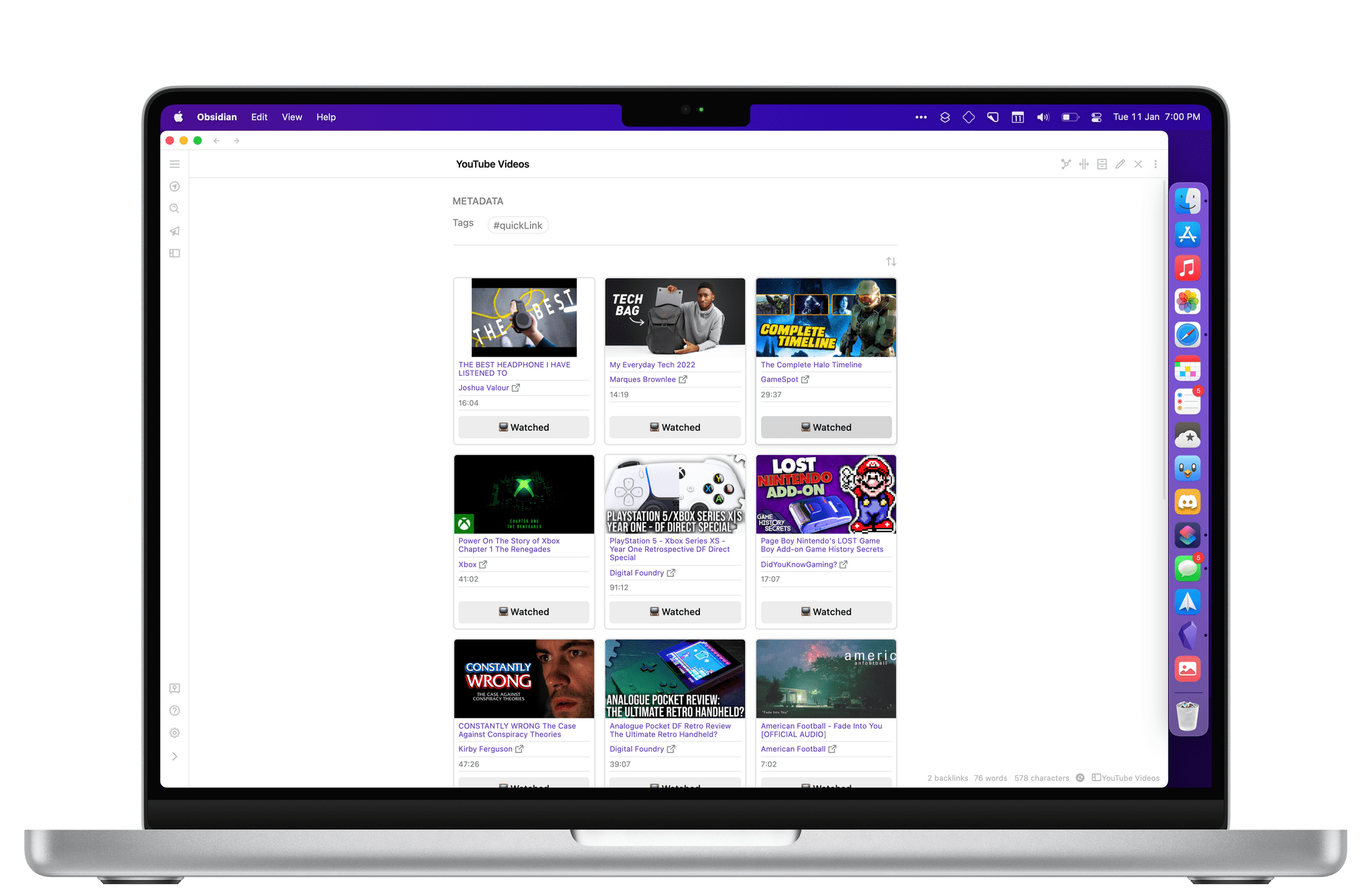 Apple Frames now also works as a quick action and service in the macOS Finder, which makes it extremely easy to grab a screenshot of your Mac and instantly frame it with one of Apple's official templates.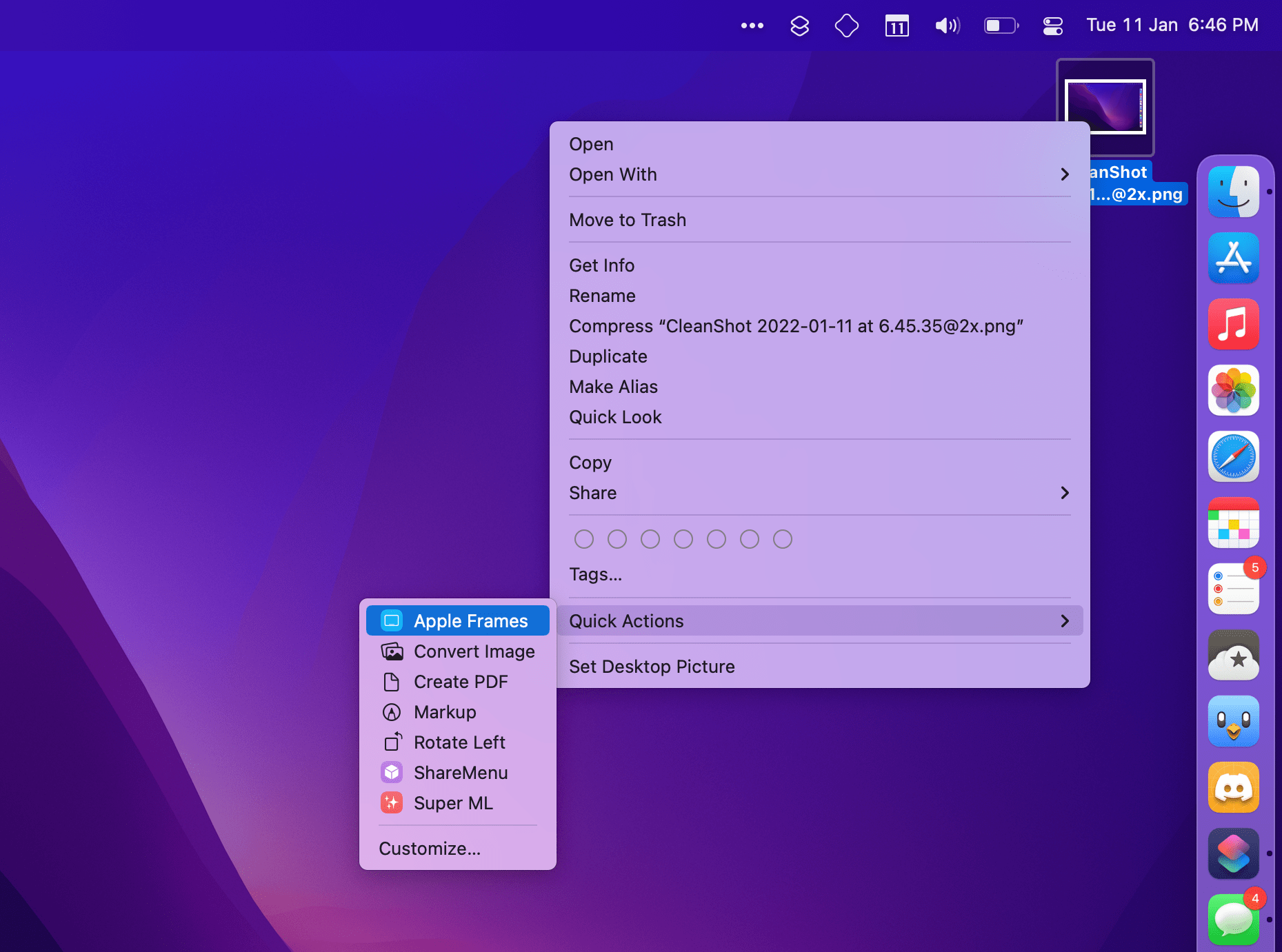 Chinese and Czech
Lastly, thanks to the contributions of MacStories readers Ruoyu and David, Apple Frames 2.1 comes with support for two additional languages: Chinese and Czech.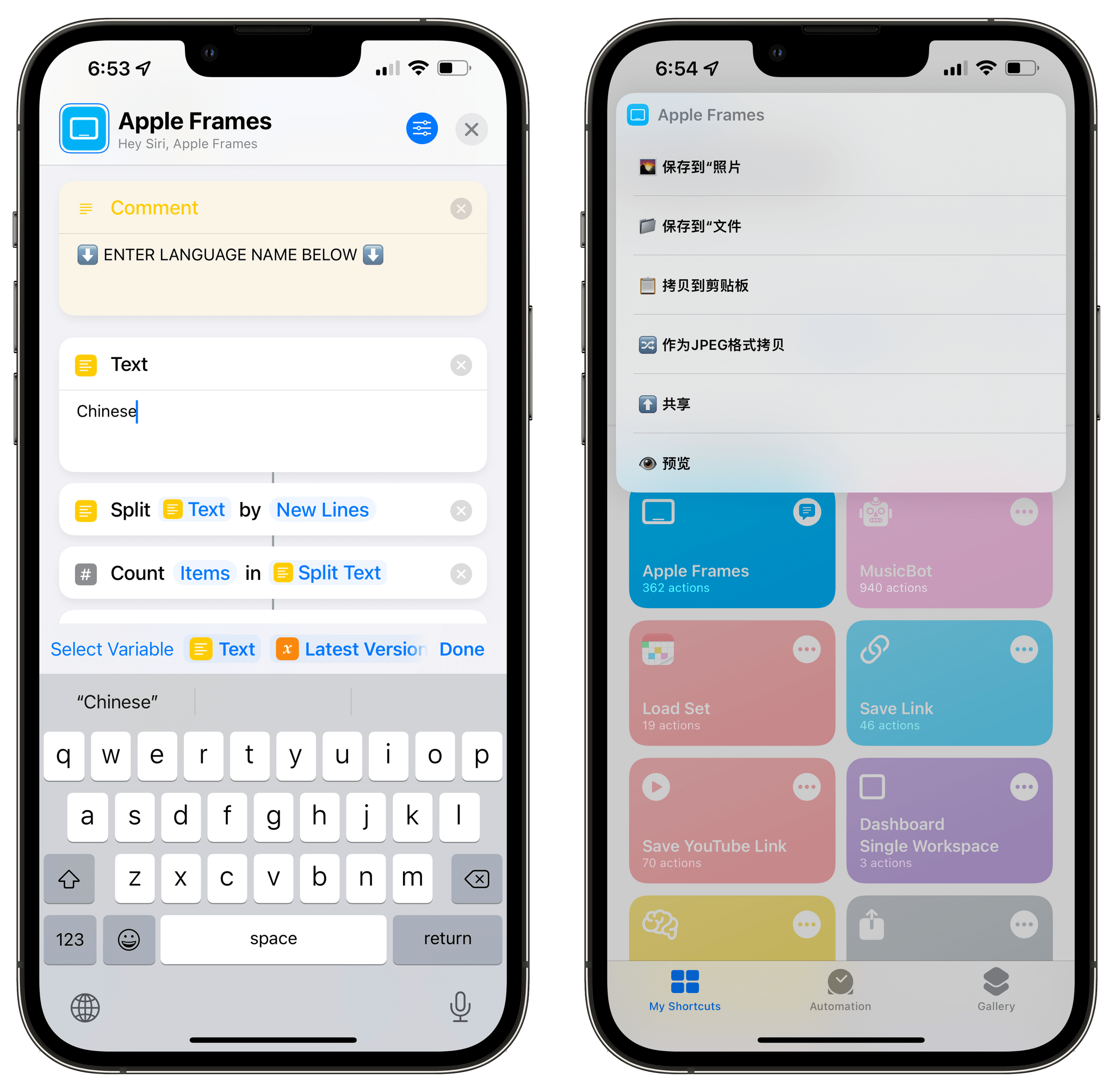 As before, you can define the language you want to use at setup upon installing Apple Frames, as well as by modifying a 'Text' action toward the beginning of the shortcut.
Download Apple Frames 2.1
I hope you'll enjoy this new version of Apple Frames 2.1. As always, feel free to send me feature requests or bug reports on Twitter, and I'll try my best to handle those.
You can download Apple Frames 2.1 below or by visiting the MacStories Shortcuts Archive.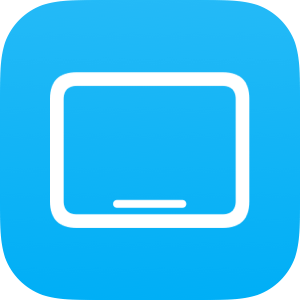 Apple Frames
Add device frames to screenshots for iPhones (11, 8/SE, and 12-13 generations in mini/standard/Plus/Pro Max sizes), iPad Pro (11" and 12.9", 2018-2021 models), iPad Air (10.9", 2020 model), iPad mini (2021 model), Apple Watch S4/5/6/7 (40 and 44mm; 45mm only for the Series 7), iMac (24" model, 2021), MacBook Air (2020 model), and MacBook Pro (2021 models). The shortcut supports portrait and landscape orientations, but does not support Display Zoom; on macOS, the shortcut only supports native (not scaled) display resolutions. If multiple screenshots are passed as input, they will be combined in a single image. The shortcut can be run in the Shortcuts app, as a Home Screen widget, or via the share sheet; on macOS, the shortcut can be pinned to the menu bar and run as a quick action in Finder.