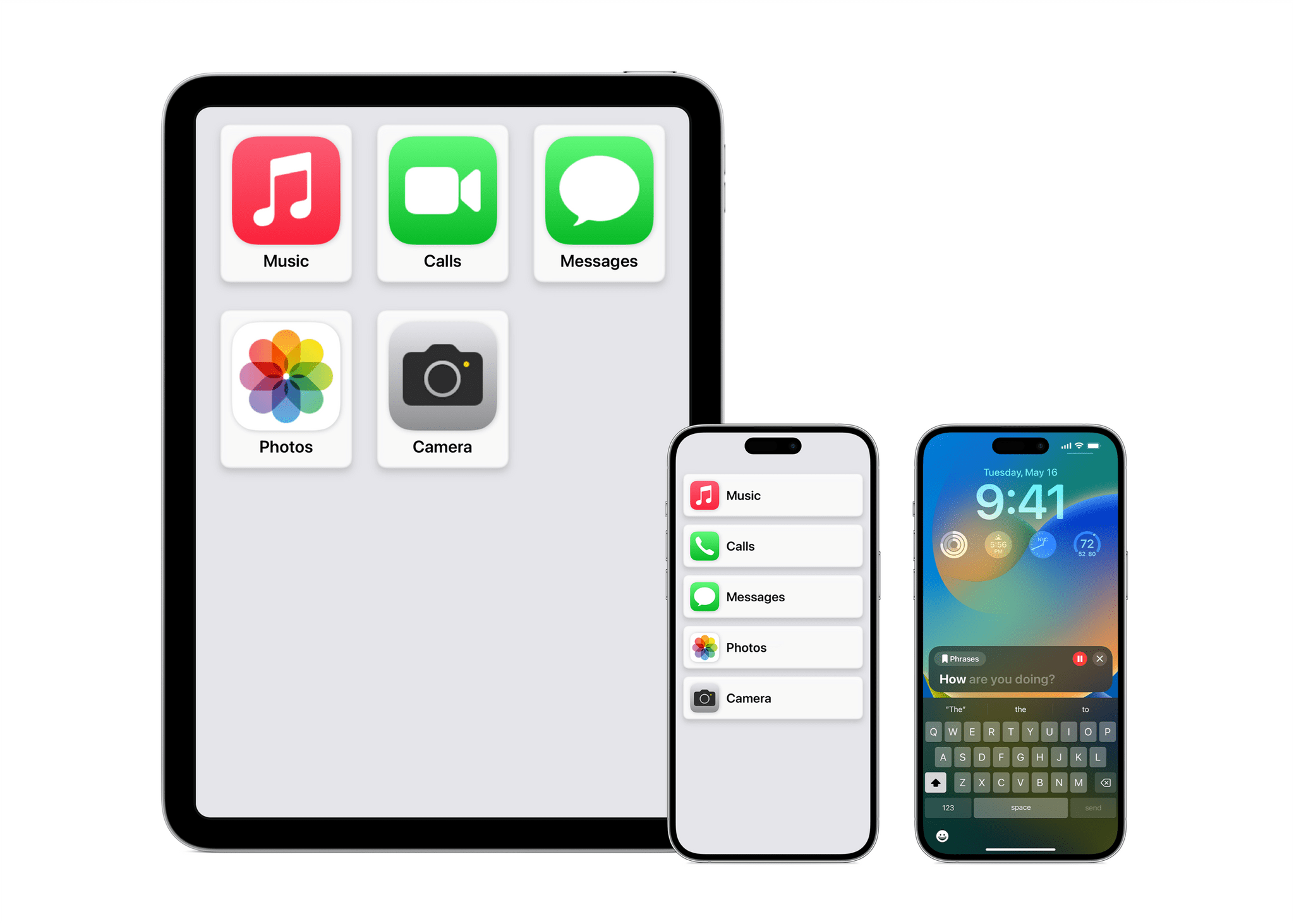 Thursday is Global Accessibility Awareness Day, and as in years past, Apple has previewed several new accessibility features coming later this year. This year, Apple is focusing on a wide range of accessibility features covering cognitive, vision, hearing, mobility, and speech, which were designed with feedback from disability communities. The company hasn't said when these features will debut in its operating systems, but if past years are any indication, most should be released in the fall as part of the annual OS release cycle.
Assistive Access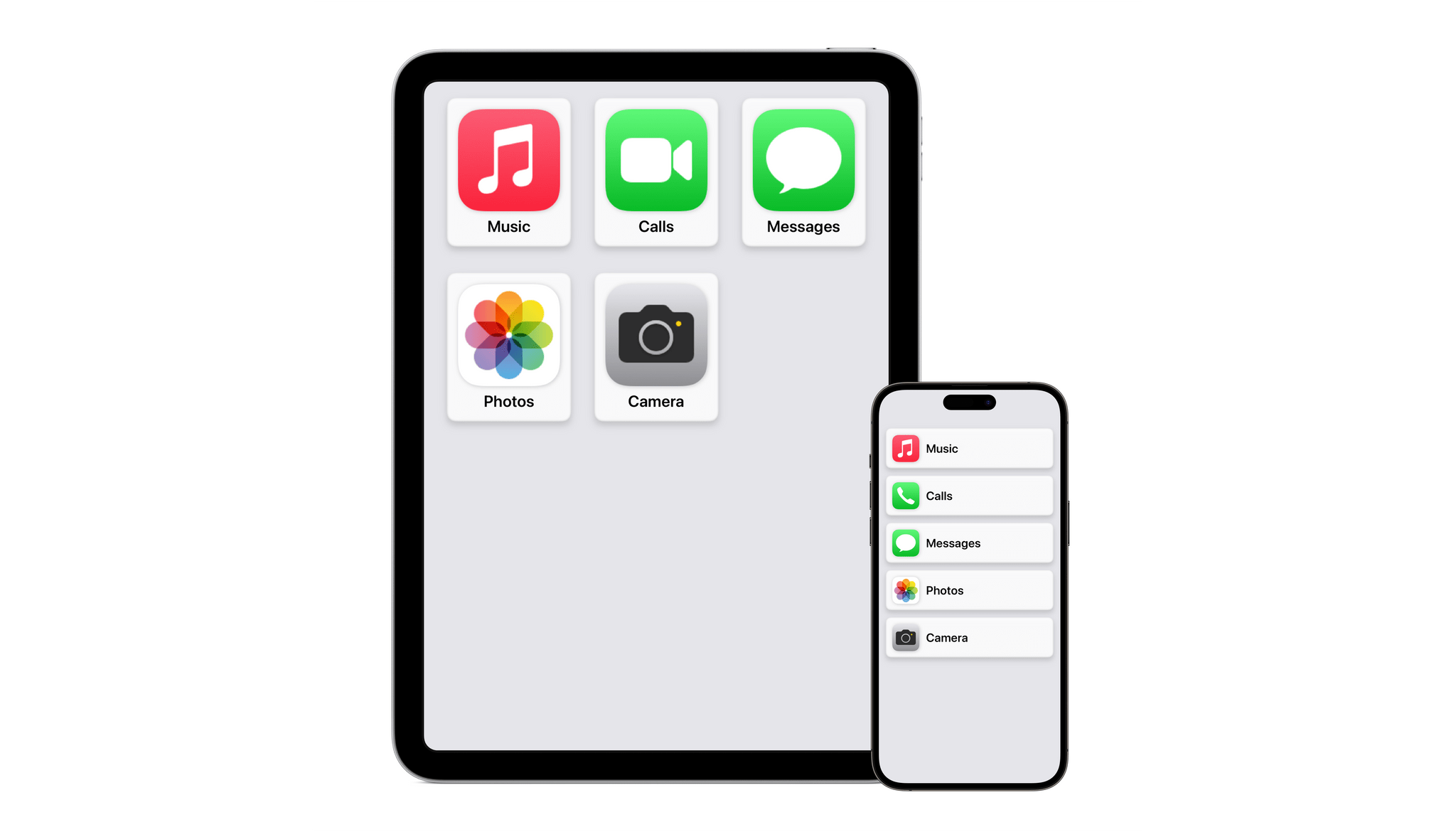 Assistive Access is a new customizable iPhone and iPad mode created for users with cognitive disabilities to lighten the cognitive load of using their favorite apps. Apple worked with users as well as their trusted supports to focus on the activities they use most, like communicating with friends and family, taking and viewing photos, and listening to music. The result is a distillation of the experiences of the related apps. For instance, Phone and FaceTime have been combined into a single Calls app that handles both audio and video calls.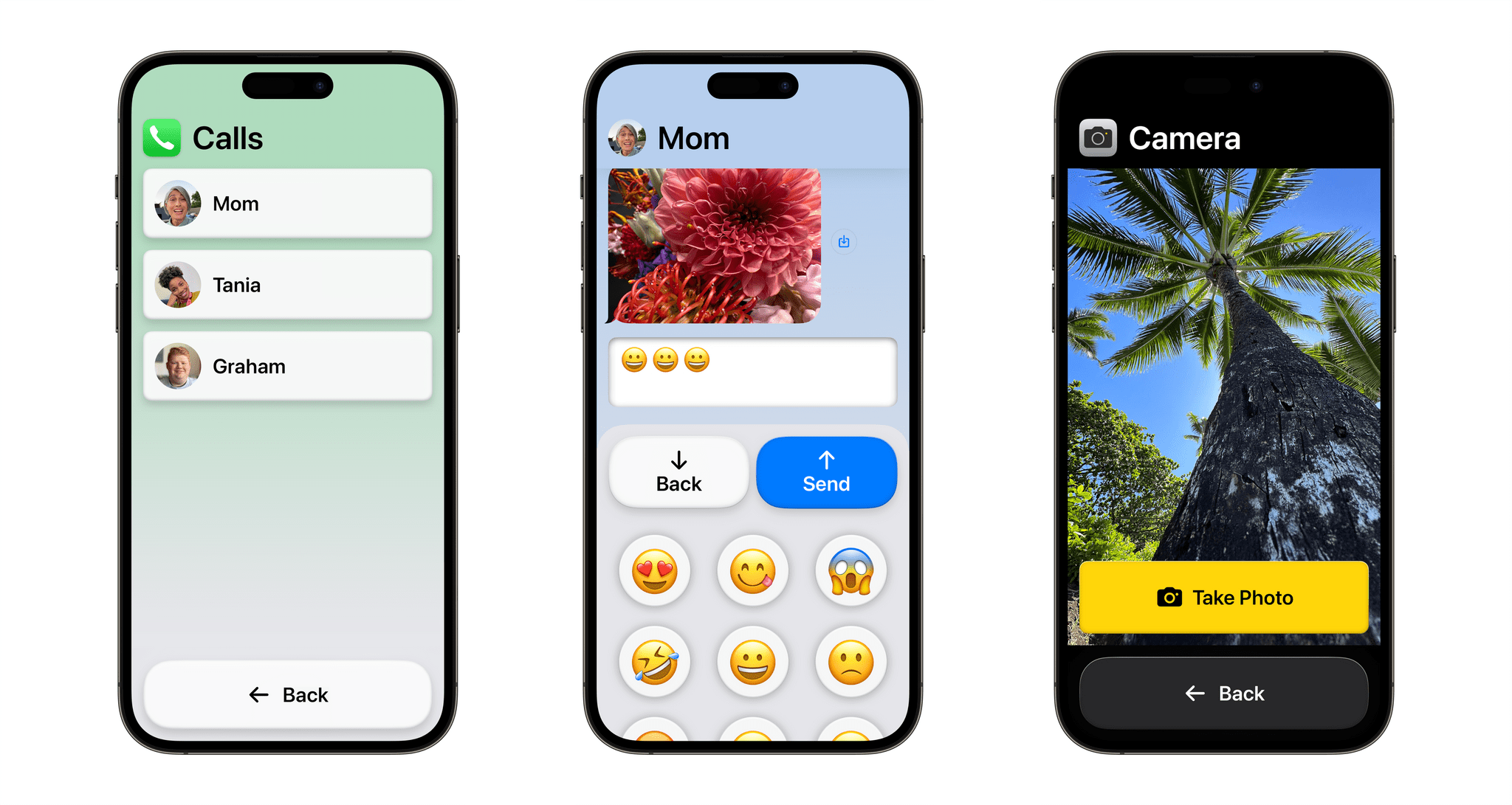 The UI for Assistive Access is highly customizable, allowing users and their trusted supporters to adapt it to their individual needs. For example, an iPhone's Home Screen can be streamlined to show just a handful of apps with large, high-contrast buttons with big text labels. Alternatively, Assistive Access can be set up with a row-based UI for people who prefer text.