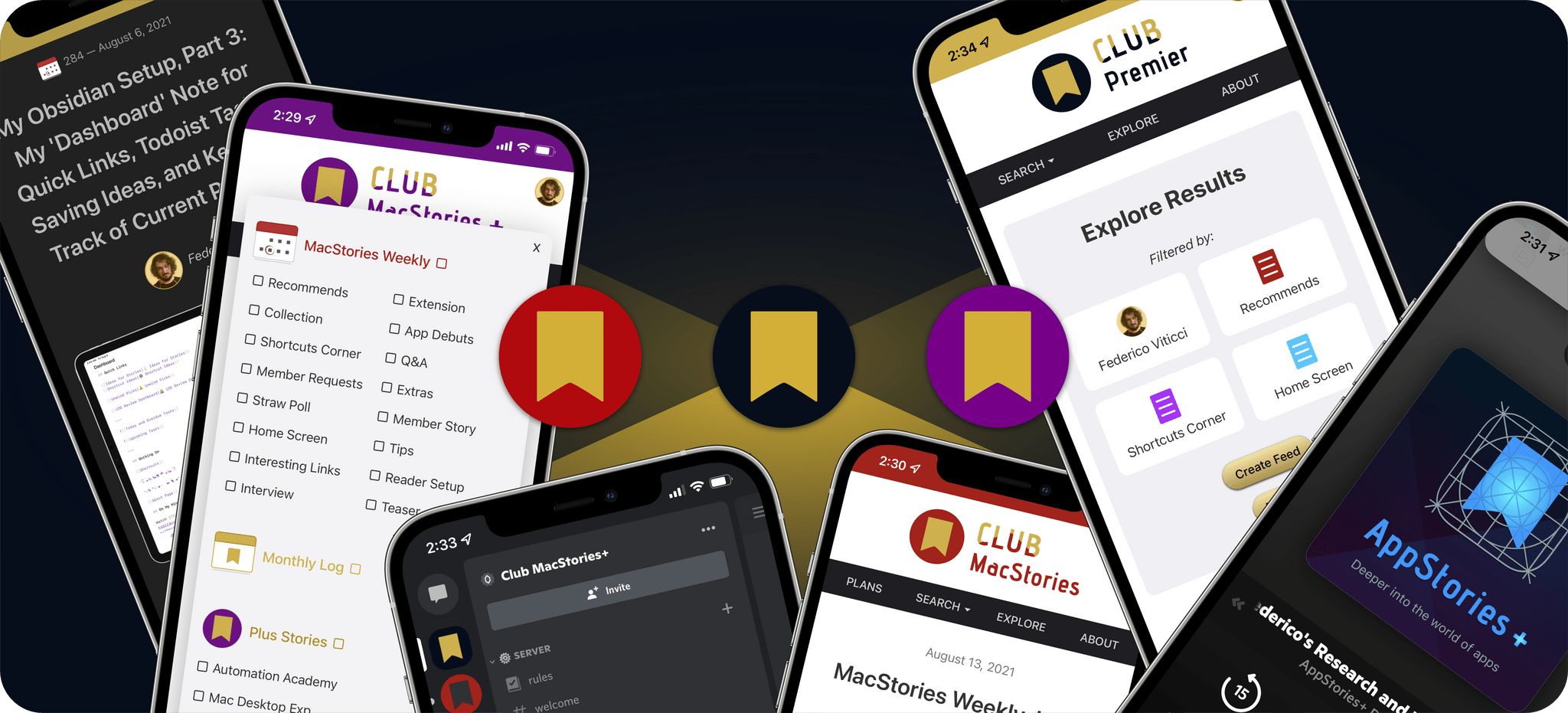 TL;DR: Today, we're announcing the all-new Club MacStories featuring two additional tiers: Club MacStories+ and Club Premier. The new plans offer extra content, a brand new, powerful web app to read Club articles on the web with advanced search and RSS features, exclusive discounts, and a new Discord community.
Club Premier is the ultimate plan that includes all of Club MacStories, Club MacStories+, and the new extended, ad-free AppStories+ podcast in a single, $12/month package. It is the best value and the easiest way to get access to everything we do. It is, effectively, the MacStories all-access pass.
You can find out more on our new Plans page and sign up or upgrade there. Nothing is changing for the regular Club MacStories tier; in fact, we're giving existing members access to our new web app at club.macstories.net as well. Existing Club members can choose to upgrade their existing accounts to the new tiers.
Today, we're launching the future of Club MacStories and MacStories itself. Read on for the full announcement below.