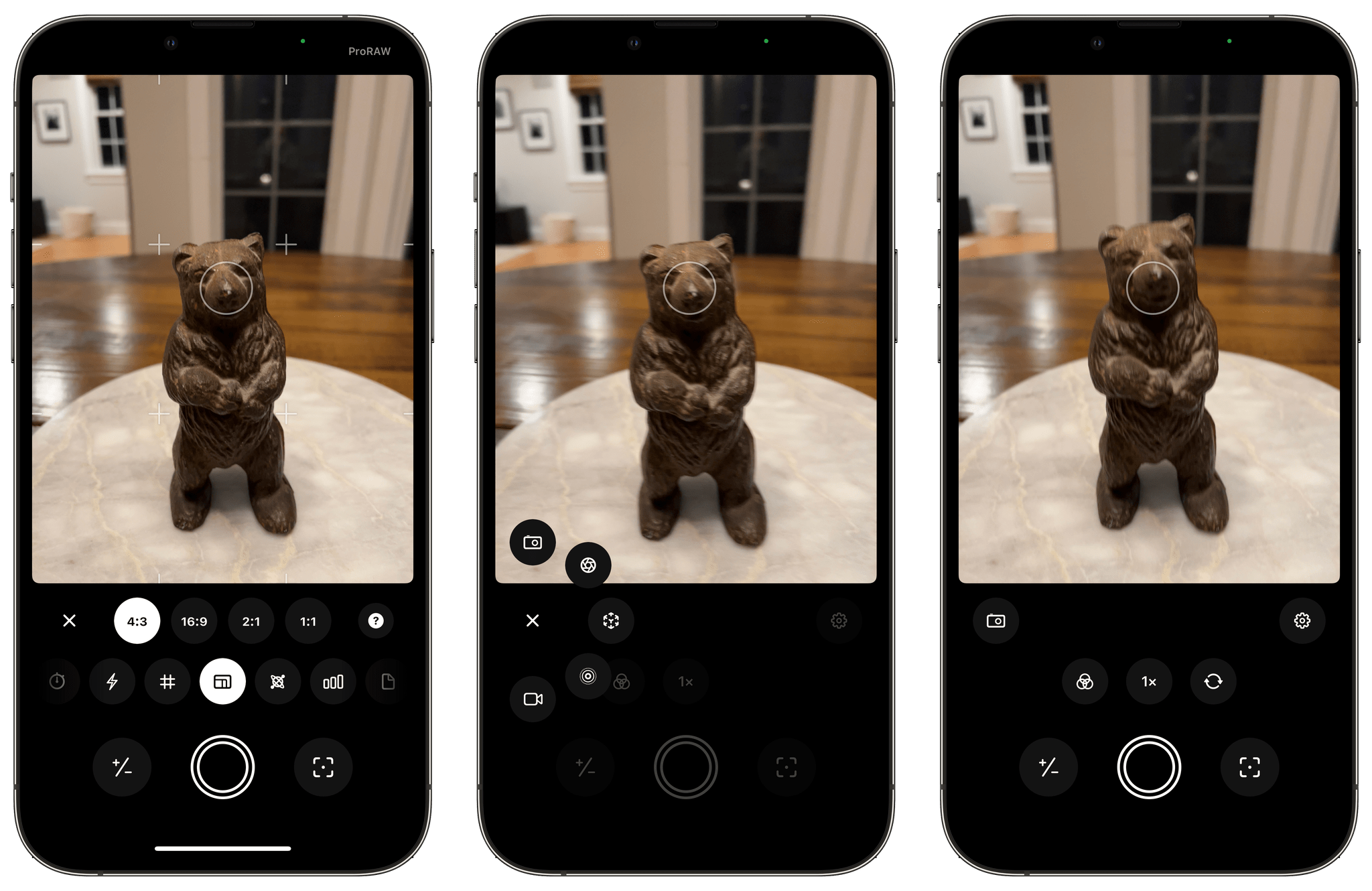 I've been following Ben McCarthy's journey with Obscura since the app first launched in 2015, watching the app as it has evolved alongside changes to Apple's camera hardware. Camera apps pose unique design challenges, especially for camera apps like Obscura, which has consistently aimed to deliver pro features that can be used one-handed on an iPhone. Those challenges have only continued to multiply since I wrote about Obscura 2 and its innovative Control Wheel.
With Obscura 3, which is a brand new app, McCarthy and the Obscura team have taken a new direction with the app's design that's better suited for the capabilities of Apple's modern camera hardware. It's a direction that remains true to the app's historical design aesthetic and user experience while making changes that I expect will provide greater flexibility to quickly adapt to future camera innovations.
I'm going to focus on Obscura 3's design because I haven't tested every possible combination of features the app offers. It's winter in the Chicago area and not the best time for photo walks. Still, I've spent enough time with the app to know that the new design works well, allowing users to step through its myriad of features with ease, so let's take a closer look.