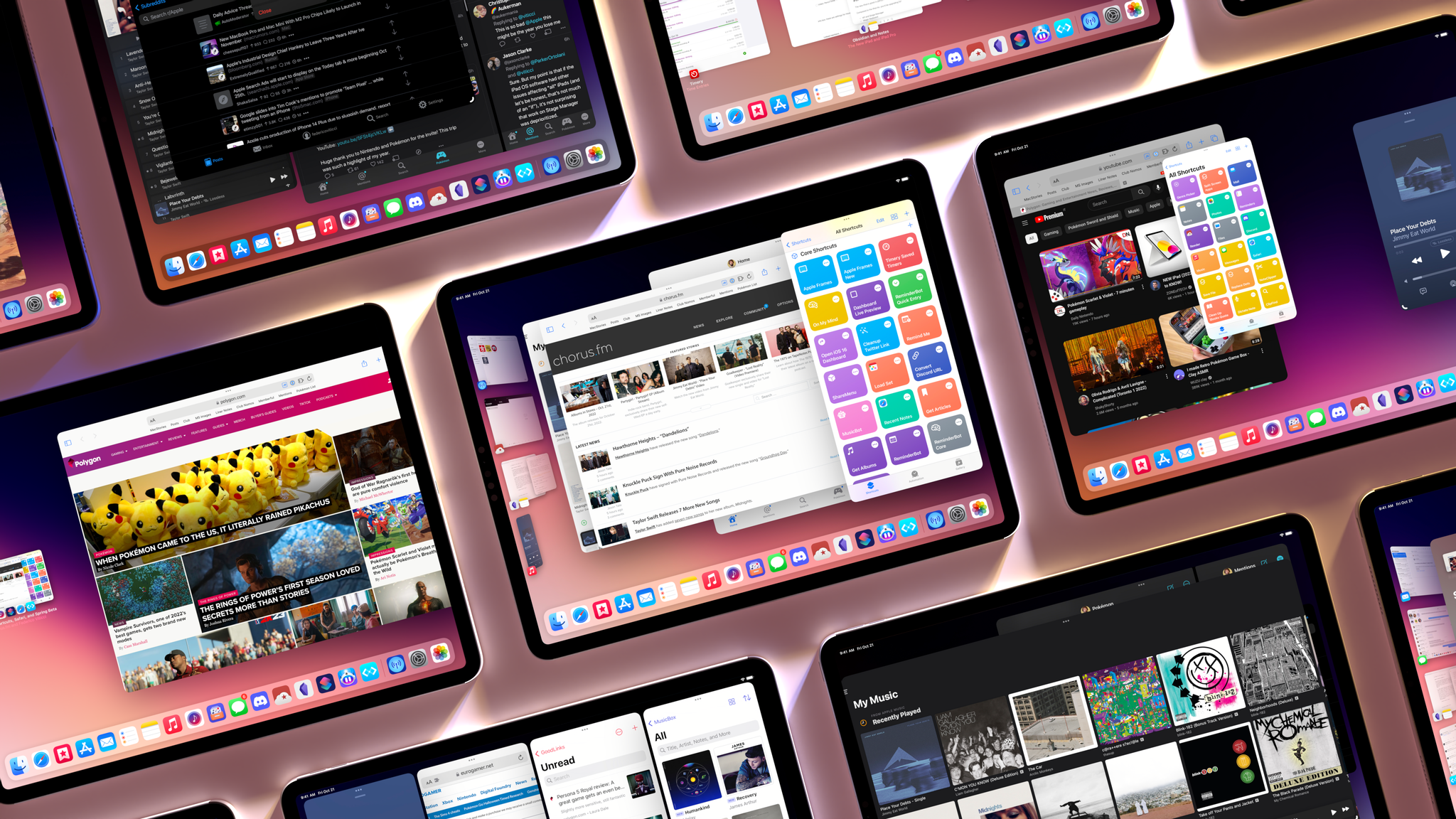 This article wasn't supposed to go like this.
iPadOS 16 is launching to the public today, and it carries a lot of expectations on its shoulders: for the first time since the introduction of the original iPad in 2010, Apple is embracing a Mac-like windowing system that lets you use up to four windows at the same time on the iPad's screen. You can even resize them and make them overlap. If you've been following the evolution of the iPad for a while, you know that's very unusual.
But the reason this story was meant to be different isn't to be found in Apple's design philosophy for iPadOS 16. Typically, MacStories readers would expect a full-blown 'The MacStories Review' to go alongside a new version of iPadOS. That's what I've been doing for over seven years at this point, and I don't like breaking my writing patterns. When something works, I want to keep writing. That's precisely why I had to stop writing about iPadOS earlier in the summer and until last week.
Stage Manager, the marquee addition to iPadOS that lets you multitask with floating windows, started crashing on my M1 iPad Pro in mid-July and it was only fixed in early October. When I say "crashing", I mean I couldn't go for longer than 10 minutes without iPadOS kicking me back to my Lock Screen and resetting my workspaces. And that was only the tip of the iceberg. For nearly two months, I couldn't type with Apple's Magic Keyboard or use keyboard shortcuts when Stage Manager was active. Before it was pulled by Apple and delayed to a future release, external display support in Stage Manager was impossible to rely on for production work. The list goes on and on and on.
Normally, I would use the introduction of my iOS and iPadOS reviews to tell you how I've been living and working with the new operating system every day for the past three months. I've always tried to publish annual OS reviews that are informed by practical, consistent usage of a new operating system which, I hope, has led to highly opinionated, well-researched stories that can stand the test of time. That kind of story hasn't been possible for me to produce with iPadOS 16 yet.
Effectively, I've only been able to sort-of use iPadOS 16 with Stage Manager on my M1 iPad Pro again for the past two weeks. Before that, it's not that I didn't want to use iPadOS 16 and Stage Manager because I hate progress; I literally couldn't unless I was okay with my iPad crashing every 10 minutes. So, at some point over the summer, I made the call to revert to Split View and Slide Over – which are still the iPad's default multitasking mode in iPadOS 16 – and I'd check back in on Stage Manager on each beta of iPadOS 16. It was only around two weeks ago that, despite some lingering bugs I'll cover later, I was able to finally leave Stage Manager enabled and go back to where I was when I published my iPadOS 16 first impressions article in July.
Think about my position this way: there's a hole from early August to early October in my typical "reviewer summer" during which I couldn't use the biggest addition to iPadOS 16 at all. The fact that Apple delayed, slimmed down, and kept iterating on Stage Manager until the very last minute seems to suggest I wasn't the only one desperately trying to make it work.
I started using iPadOS 16 and Stage Manager again two weeks ago; what kind of "review" should this be?