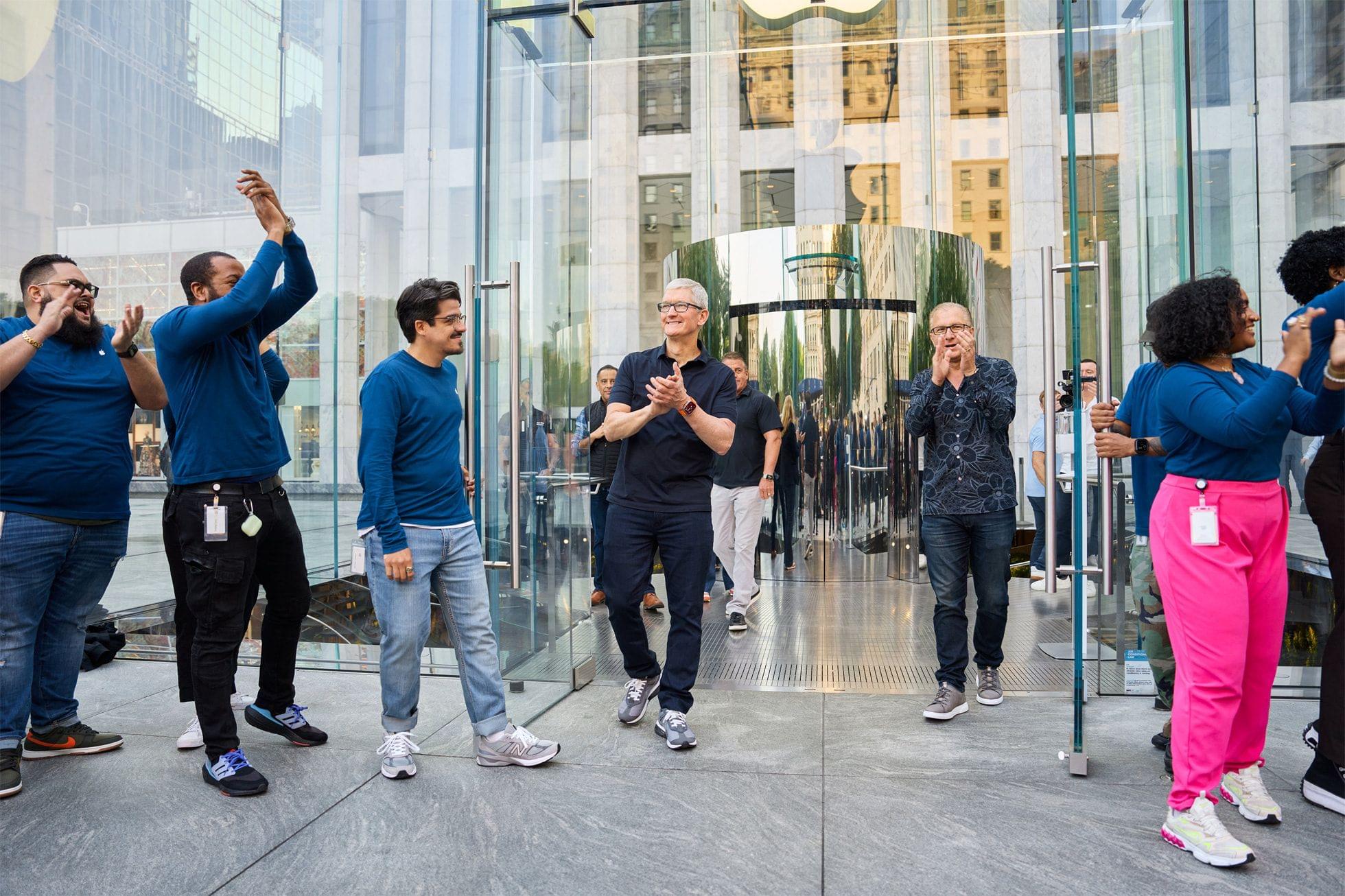 For the past eight years, Six Colors' Jason Snell has put together an 'Apple report card' – a survey that aims to assess the current state of Apple "as seen through the eyes of writers, editors, developers, podcasters, and other people who spend an awful lot of time thinking about Apple".
The 2022 version of the Six Colors Apple Report Card was published yesterday, and you can find an excellent summary of all the submitted comments along with charts featuring average scores for different categories here.
Once again, I'm happy Jason invited me to share some thoughts and comments on what Apple did in 2022. MacStories readers know that last year didn't exactly go as planned. While iOS 16 delivered a meaningful update to the Lock Screen for people who care about customization and the iPhone 14 Pro came with substantial improvements to the display and camera tech, the iPad story was disappointing and confusing. This is reflected in my answers to Jason's survey, and it'll be a recurring topic on MacStories in 2023. At the same time, I was also impressed by Apple's performance on services, concerned by the evolution of the Shortcuts app, and cautious about the company's newfound approach to HomeKit.
I've prepared the full text of my answers to the Six Colors report card, which you can find below. I recommend reading the whole thing on Six Colors to get the broader context of all the participants in the survey.
Mac
How would you rate Apple's performance in the Mac in 2022? ⇾ 4/5
Comment on the Mac
In 2022, I rediscovered the pleasure of working with macOS and having the freedom to install any app I want without judgement or limitations.
Ultimately, there are two reasons why I can't fully embrace Macs and, in particular, MacBooks as my main computing devices: I like convertible computers (like iPads) too much, and Macs don't have a touchscreen.
My question for 2023 and beyond is: can Macs become iPads sooner than iPads can become as capable as Macs? Rumors are unclear at this point, but it sounds like we're entering a transitional phase that's going to last a few years. For now, I can't use a Mac full-time because I don't want to be always be forced into the laptop form factor.
iPhone
How would you rate Apple's performance on the iPhone in 2022? ⇾ 5/5
Comment on the iPhone
As part of my yearly theme for 2023, I've been playing around with Android lately, mostly to get familiar with the platform again and know what I'm talking about. I purchased a Google Pixel 7, used it for a couple of weeks, and returned it. The reason? This experiment confirmed to me that the iPhone still is my original love, that I like iOS too much compared to Android, and that the degree of focus and refinement Apple puts on the iPhone platform is vastly superior compared to the Mac and iPad (not a surprise, given how much money the iPhone makes them).
The iPhone is Apple's crown jewel, and it showed in 2022. I love my iPhone 14 Pro Max and how the iOS 16 UI is optimized for it. The Dynamic Island is Apple at its best: instead of trying to hide an even larger sensor cutout, they outright embraced it, turning it into an innovative interface element that combines hardware and software to achieve the unique interplay of distinct components Apple is well known for. We've seen the examples of third-party developers getting creative with the Dynamic Island; personally, I mostly rely on it for timers, shortcuts, and music or podcast playback controls, and those use cases alone justify its existence for me. I hope Apple does even more with it in iOS 17.
The always-on display has been a success for me too, allowing me to more easily keep an eye on music playback and incoming notifications in a way that wasn't possible before. I like to keep the Lock Screen dimmed without the wallpaper shown behind it when the screen is locked. When I'm working at my desk, being able to glance down at the time or see a Live Activity for Timery has also been a great help in my everyday work.
The one aspect of the iPhone experience I'm still not fully convinced by is photography. More specifically, how iOS processes the images captured by the iPhone's camera. For the past few years, iPhone photos have had that particular iPhone "look" that often feels kind of boring and muted, and I'd like Apple to improve this aspect of the experience.
On balance, and especially after having tried Android again, it's apparent to me that it doesn't get any better than iOS and iPhone when it comes to Apple's focus, design ethos, and innovation on mobile devices. This is where Apple never drops the ball.
iPad
How would you rate Apple's performance on the iPad in 2022? ⇾ 1/5
Comment on the iPad
Speaking of dropping the ball: I'm sorry to say this, but that's exactly what the company is doing with iPad and the iPadOS platform. Unless the company course-corrects its decisions with Stage Manager in the near future, shows they can still innovate in terms of hardware, and, more importantly, starts listening to the concerns of power users, I'm afraid even the most die-hard iPad users like myself will have to accept reality and consider other options.
My comments here are going to focus on the iPad Pro line. 2022 was supposed to be a huge year for pro iPad users, who expected Apple to finally show how the powerful M1 hardware of the 2021 iPad Pro could be put to good use. Instead, we got another half-baked narrative in both hardware and software that orbits a confusing lineup with a muddled collection of accessories and a variety of mixed signals.
On the hardware front, we saw yet another revision of the same iPad Pro hardware we've had since 2018: no second Thunderbolt port, no changes to Apple Pencil, no mini-LED display on the smaller iPad Pro, no front-facing camera on the landscape side, and, of course, no new screen sizes. The iPad Pro is a beautiful piece of hardware, and it's an absolute joy to use as a tablet. But when I'm working with a keyboard on it, the lack of a landscape camera for Zoom calls or a second Thunderbolt port stings.
The biggest problem for the iPad in 2022 was its software story. I don't think I need to get into the details of Stage Manager again or how Apple shipped an incoherent, confusing multitasking interface that gets in the way of getting work done more than facilitating it. I'll say this: I think it's great that I can now use my iPad Pro with an external display and have a separate set of app windows on it. The problem is everything else: in practical terms, aside from more concurrent windows onscreen, iPadOS 16 doesn't let me get more things done on a daily basis compared to iPadOS 15. I can't stop using macOS if I want to record my podcasts with Audio Hijack. There are still websites and web apps that don't work well in Safari for iPad. Mail is not as advanced as its Mac counterpart. Due to the closed nature of the App Store for iPadOS, there are way too many utilities that can't exist on iPadOS because Apple won't allow them. And, of course, there's the fact that iPadOS got a brand new multitasking system (yay!)…that doesn't trust to know what I'm doing, constantly tries to re-arrange windows for me, and added yet another layer of UI to an already overcrowded iPadOS. Sigh.
I want to continue loving the iPad, but, at the end of the day, I also need to get my work done and I'm tired of having to rely on separate machines (an iPad Pro and Mac mini) to do all the things I need to do. At the moment, the iPad seems to be stuck in this limbo of "more than a tablet but not quite a desktop-class computer", and I think it's time for Apple to do some soul-searching and make up its mind. The device is called "iPad Pro", but this gray area surely doesn't help pro users at all.
Apple Watch
How would you rate Apple's performance on the Apple Watch in 2022? ⇾ 4/5
Wearables
How would you rate Apple's performance in Wearables overall in 2022? ⇾ 4/5
Comment on Wearables
Not giving this category 5 stars only because I continue to think Apple should make a new version of the AirPods 2 for people who dislike the redesigned third-generation AirPods. Maybe that's what the rumored AirPods Lite (AirPods SE?) are. Otherwise, the second-generation AirPods Pro are incredible and I have no complaints.
Apple TV (Hardware/OS)
How would you rate Apple's performance on Apple TV hardware and tvOS in 2022? ⇾ 3/5
Comment on Apple TV
I continue to be somewhat mystified by the Apple TV as a physical product you can buy. Sure, they made the remote nicer in recent years and the tvOS UI exhibits all the best traits of Apple software (easy to use, smooth, consistent with other platforms), but at the same price point (if not lower), competition from Amazon and Google is matching (and, in some classes, going beyond) Apple's offerings with features such as better integration with TV sets (Fire TV Cube) or a better remote (the Alexa Voice Remote Pro, which supports finding the remote via voice and has backlit keys at night). I think the Apple TV is overpriced for what it does, but, at the same time, the tvOS interface is nice and the Apple TV doubles as a HomeKit hub on my local network, which is a good enough reason to continue to use it and upgrade it over time. I just wish Apple was a little more creative with it; maybe I just need to wait a couple of years.
Services
How would you rate Apple's performance in services in 2022? ⇾ 5/5
Comment on Services
I'm very happy with Apple's expansion as a services company in the past few years. In fact, I hope Apple does even more and continues to grow in this field. Offering native apps for their services on different platforms is key to attracting customers who may like Apple's service offerings without actually using Apple hardware. The company has long offered native apps for Apple Music and Apple TV on Android and smart TVs, but as of this month, they've even rolled out native Windows clients for Apple Music, Apple TV, and Apple Devices (not to mention the previously announced iCloud integration for Windows). I applaud this decision as it shows an understanding (and acceptance) of the fact that people may like Apple's content but, at the same time, prefer non-Apple hardware. I'd go even further and say that Apple should make a native Apple Music app for Amazon's Fire TV devices (there isn't one at the moment, which surprised me while setting up my Fire TV Stick). Looking ahead at the future, I'm very optimistic that Apple's services division understands the importance of integration across different types of hardware, and I think we'll continue to see similar announcements in 2023.
HomeKit/Home
How would you rate Apple's performance in HomeKit/home tech in 2022? ⇾ 3/5
Comment on HomeKit/Home
As a new homeowner, HomeKit and, broadly speaking, home automation have been on my mind a lot over the past few months. And "by a lot", I mean I've spent weeks researching every single accessory, bridge, and otherwise connected device I want to install in our new home.
After years of renting, we finally own a place and we want to do things right in terms of using the latest home automation standards while also future-proofing our apartment as much as possible. As it turns out, I couldn't have picked a better time to buy a house: 2022 marked the official arrival of the Matter automation standard, which Apple (one of the companies behind it) embraced with a twofold approach: a redesigned Home app, and the rollout of a new home architecture to improve wireless communication between devices and accessories. Except a few things here didn't quite go as planned, which is why I'm taking a wait-and-see stance here.
The mysterious "underlying architecture" for Home that was rolled out with iOS 16.2 recently has been already pulled by Apple as several users reported it bricked their HomeKit setups and caused all kinds of accessories to stop responding. It's unclear what happened here: I'm one of those people who took a leap of faith and clicked the 'Upgrade' button and nothing happened, so consider me lucky, I guess? Still, it surely looks like Matter support for the HomeKit framework was going to need a little more time in the oven, and this whole situation isn't ideal. I'm excited about Matter and its promise of interoperability between devices, and I've been trying to purchase new accessories from companies that have implemented Matter or have officially confirmed that they will work with Matter. But I would have expected Apple to have a smoother rollout on their side of things.
Then there's the Home app, which received a substantial redesign in 2022 that made it easier to use, faster, more compact, and nicer to look at. I like it. I think Apple has done a good job slimming down the experience while making different accessories easier to recognize with new icons and key data points (such as security status or temperature) quicker to see at a glance. In my opinion, the best aspects of Home's native integration with iOS remain Siri and Control Center: they're both incredibly fast ways to control accessories and scenes with some visual feedback shown onscreen, which is not something I can say about Alexa (which we also use as we went with two Amazon Echos as a surround system for our TV).
What disappoints me about the Home app is that we still don't have interactive Home Screen widgets for it. Clearly Apple has a private API for making interactive widgets that third-party developers still can't access (as seen in the Shortcuts and Contacts widgets for the Home Screen), but if you want to have quick access to some of your accessories from the Home Screen, you're stuck with some third-party options based on hacks and workarounds to "control" devices from the Home Screen. Perhaps Apple is waiting to release a brand new version of WidgetKit with support for inline interactions on the Home Screen before they revamp their widget offerings, but still, the absence of these control methods sticks out.
Overall Reliability of Apple's Hardware
How would you rate the overall reliability of Apple's hardware in 2022? ⇾ 4/5
Apple Software Quality
How would you rate the overall quality of Apple's software, including operating systems, bundled apps, and sold apps, in 2022? ⇾ 2/5
Comment on Software Quality
Most of my concerns about Apple's software quality this year are about the poor, unfinished, confusing state they shipped Stage Manager in. I'm not going to rehash all that. Instead, I'd also point out that I was hoping to see more improvements on the Shortcuts front in 2022, and instead the app was barely touched last year. It received some new actions for built-in apps, but no deeper integration with the system. I continue to experience crashes and odd UI glitches when working on more complex shortcuts, and I'd like to see more polish and stability in the app.
Developer Relations
How would you rate the overall relationship between Apple and its third-party developers this year? ⇾ 4/5
Social/Societal Impact
How would you rate Apple overall in terms of social impact? Consider anything you deem appropriate, including education and green initiatives, commitment to accessibility, corporate diversity and treatment of the work force, and political/policy stances. ⇾ 3/5