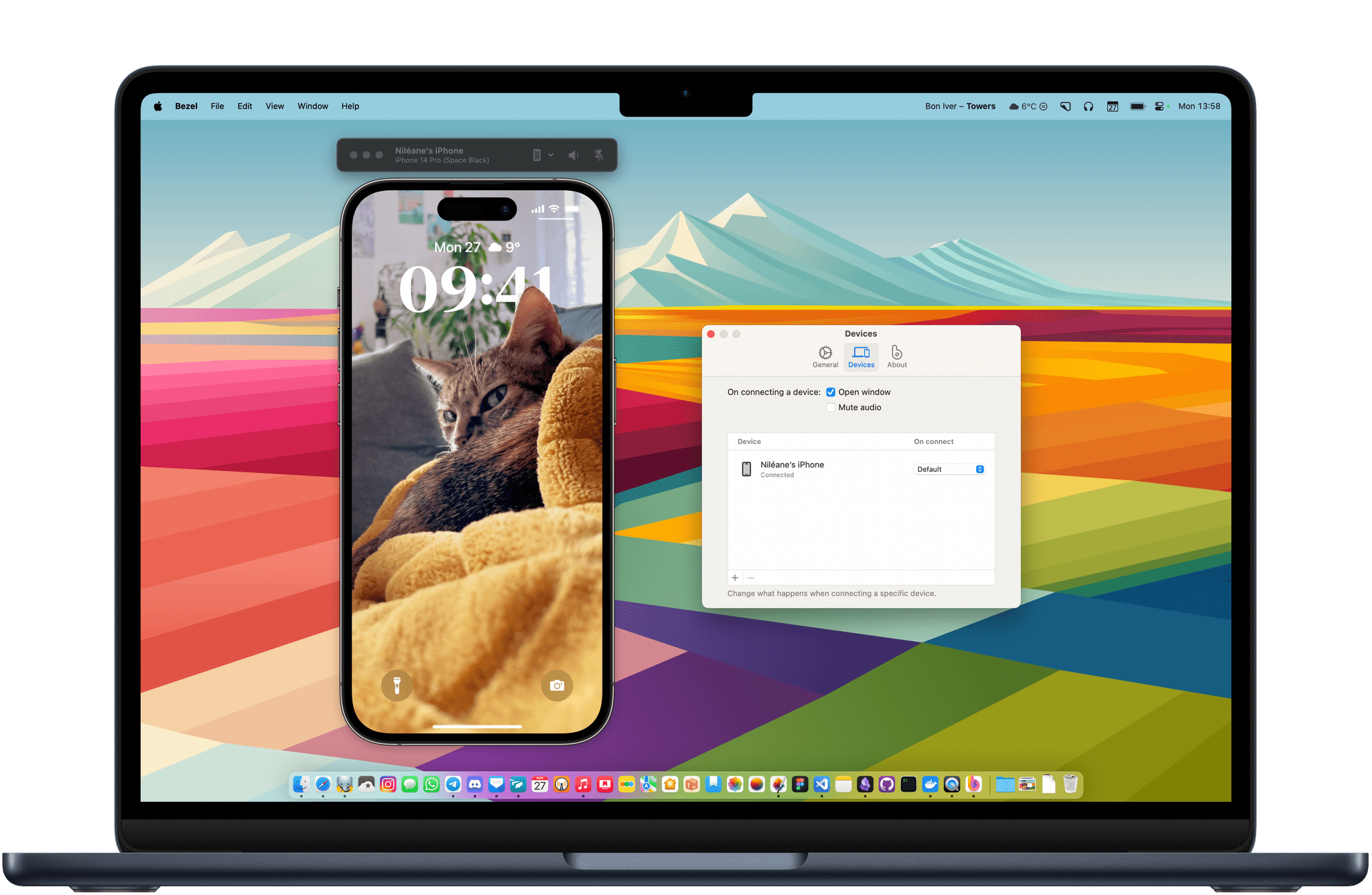 I have recently been working on a personal web project that involves a lot of testing on my iPhone. While I would usually just have my iPhone to the side on my desk to test my changes in real-time and take screenshots, I was looking for a solution to mirror my iPhone's screen directly on my Mac's desktop. This is where I stumbled upon Bezel.
Bezel is a fantastic utility from Nonstrict that allows you to start capturing your iPhone immediately after connecting it to your Mac. The app is both simple and extremely convenient.
To start using Bezel, all you need to do is allow the app to start at login. Then, plug in your iPhone when you want to start mirroring your screen. That's it. Bezel will automatically display your iPhone on your desktop. Similar to Federico's Apple Frames shortcut, the app will frame your iPhone's display with a bezel that matches your iPhone model.