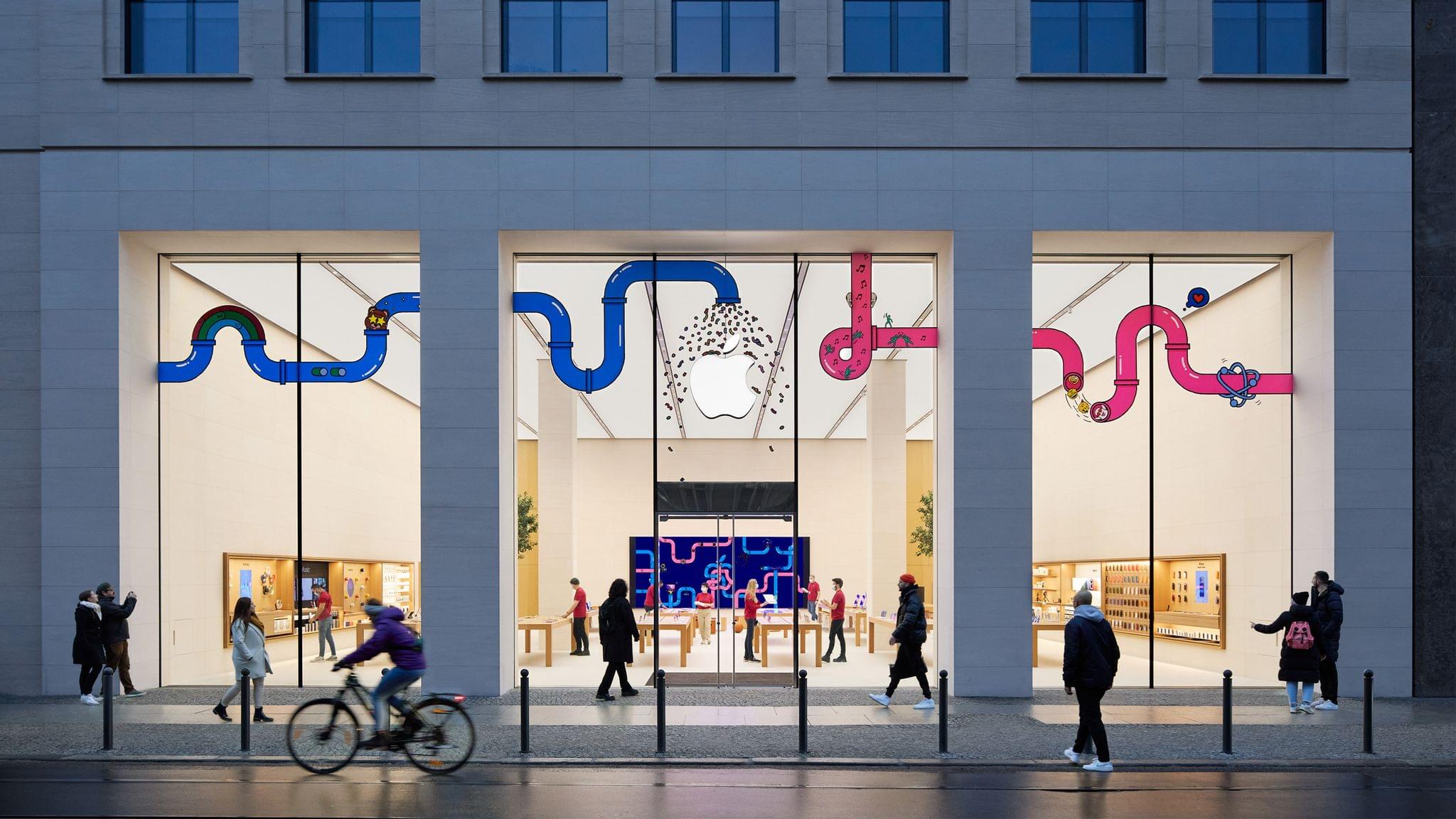 For the past seven years, Six Colors' Jason Snell has put together an 'Apple report card' – a survey that aims to assess the current state of Apple "as seen through the eyes of writers, editors, developers, podcasters, and other people who spend an awful lot of time thinking about Apple".
The 2021 installment of the Six Colors report card is now out, and you can find an excellent summary of all the submitted comments along with charts featuring average scores for different categories on Six Colors.
I wasn't able to participate in last year's report card, but I'm happy Jason invited me back to share some thoughts and comments on what Apple did in 2021. As it turns out…I had a lot of opinions I wanted to share this year, particularly about the Mac. This may be surprising coming from me – a longtime iPad Pro user – but I'm incredibly fascinated by Apple's new direction with the Mac platform and how it's changed thanks to Apple silicon.
I'll have much more to share about macOS and the M1 Max MacBook Pro I've been testing in the near future. In the meantime, I've prepared the full text of my answers to the Six Colors report card, which you can find below. Once again, I recommend reading the whole thing on Six Colors to get the broader context of all the participants in the survey.
Mac
How would you rate Apple's performance in the Mac in 2021? Consider new Mac models, the Apple Silicon transition, new macOS versions, and anything else you deem relevant. 5 is best, 1 is worst. ⇾ 4
Comment on the Mac
The greatest compliment I can pay to Apple's renewed approach to the Mac is that, for the first time in a decade, they got an iPad user like myself interested in the Mac again.
While I was intrigued by the first-generation Apple Silicon computers but not to the point of feeling like I was missing out on something, the new MacBook Pros are the kind of generational leap that is too important and groundbreaking to ignore – even if macOS hasn't been my operating system of choice for years. This isn't to say I plan on switching from the iPad Pro as my primary computer; however, the speed, battery life, incredible performance, and fantastic display of the new MacBook Pro is helping me rediscover the Mac in a way I didn't think possible a few years ago.
Compared to when I left the Mac years ago, the platform I found is one where there's greater parity of features and apps with iOS and iPadOS, which allows me to seamlessly switch between working on the iPad and Mac without feeling like I have to learn a new idiom or reset my expectations every time. Years ago, my problem was finding iPad counterparts of established Mac apps; now, my priority is making sure there are Mac versions of the iPad apps I use on a daily basis. Such is the ecosystem Apple has built up over the past decade.
The most important app that I can now access on the Mac is, unsurprisingly, Shortcuts. I'm thrilled by the arrival of Shortcuts on macOS and Apple's commitment to it as the future of automation, but the first version of the app is also a symptom of larger problems underlying macOS: software quality of apps and limitations of SwiftUI. I understand the desire to "start fresh" with a new Shortcuts app for Mac by also rewriting the whole thing in SwiftUI, but that technical decision resulted in a plethora of bugs that continue to affect the app on all platforms for new and existing users – including those who had no issues whatsoever with Shortcuts in iOS 14. It's almost as if launching Shortcuts on the Mac made the app worse than before for everyone else.
I'm optimistic that Apple is aware of these issues and working to resolve them with an accelerated timeline (the current developer beta of macOS Monterey already features an improved Shortcuts app), but none of this should have happened in the first place, and I hope this story of "dogfooding" serves as a wake-up call at Apple about the longstanding problems and limits of SwiftUI. I should also mention the mysterious disappearance of Universal Control from macOS Monterey – a sign that Apple still hasn't perfected the art of estimating which features announced at WWDC will make it by year's end.
iPhone
How would you rate Apple's performance on the iPhone in 2021? ⇾ 3
Comment on the iPhone
The new iPhone is…fine? By this, I don't mean to sound like one of those people who claim that 2021 was a "boring" year because we got an "S model" of the new iPhone. What I mean is that I personally only care about two of the new features in the iPhone 13 Pro lineup: battery life, which is outstanding on the 13 Pro Max, and the ProMotion display, which I love. Everything else is either not meant for me or not my taste.
I dislike the colors of the iPhone 13 Pro, and I don't understand why we can't get a pure black iPhone or an iPhone Pro with more fun and vibrant colors. I have no idea what do with Cinematic Mode, ProRes video, and Photographic Styles, but I'm glad they exist for other people. I can't tell if the new chip is faster than before because I don't perform CPU-intensive tasks on my iPhone or play 3D games on it. Macro photography is neat, but I'm not going outside much these days, and there's only so many macro shots of your dog's nose I can capture. The camera improvements with 3x optical zoom and better low light performance are good, but – at least for me – not revolutionary. I don't think it's a coincidence that I had to double-check what was new in the iPhone 13 Pro on Apple.com.
Part of me also wonders if maybe this is a software problem? iOS 15 is, by and large, an addendum to iOS 14 that didn't bring any meaningful changes to the features that made iOS 14 so popular and fun. Is it time for the iPhone to get more multitasking options, customization features, or more powerful widgets on the Home Screen? Time, and iOS 16, will tell.
iPad
How would you rate Apple's performance on the iPad in 2021? ⇾ 4
Comment on the iPad
Speaking of software holding back hardware, there's no better example of this predicament than the latest generation iPad Pro with an M1 chip. The new iPad Pro, particularly in its 12.9" flavor with Liquid Retina XDR display, is a beautiful, lightweight, fast, modular computer and the best iteration of this form factor to date. At the same time, the new iPad Pro is more of the same that doesn't really unlock anything new in terms of "pro" computing despite its M1 SoC and adoption of Thunderbolt 4. As I argued in my review, iPadOS 15 brought some welcome updates for power users in terms of keyboard integration and multi-window management, but it didn't add any major new functionalities: it only refined the iPad's existing foundation. Widgets on the Home Screen are nice, but their lack of inline interactivity is in direct opposition to the " pro" nature of the iPad Pro. So, once again, it still feels like we're waiting for the iPad Pro's next shoe to drop. Is it proper integration with external displays? System-wide access to shortcuts modeled after macOS Monterey? A more desktop-like Home Screen? More options for picking window sizes in Split View and Slide Over? We'll have to see at WWDC.
In my opinion, what saves the iPad line in 2021 is the arrival of the redesigned iPad mini. I love it. By adopting the iPad Pro's industrial design with no Home button and smaller bezels, Apple was able to make the iPad mini's display bigger but the overall device smaller, all while bringing the device into the modern era of iPadOS gestural multitasking. It doesn't matter that the iPad mini doesn't have a mini-LED display or a Magic Keyboard; at least for now, I love it as it is, and it's become my favorite "consumption" computer for watching videos, reading, and listening to music. I'm glad Apple decided to revive this product in 2021; I just hope we won't have to wait three years for another update.
Apple Watch
How would you rate Apple's performance on the Apple Watch in 2021? ⇾ 2
Wearables (including Apple Watch)
How would you rate Apple's performance in Wearables overall in 2021? ⇾ 3
Comment on Wearables
AirPods Pro, which are the wireless earbuds I use, were not updated in 2021, and I'm still skeptical about the redesigned AirPods 3 – at least based on reactions I've seen from people close to me who were previous AirPods 2 users. The new shape doesn't work for them, and I'm intrigued to see how this story will evolve over time. On the other hand, I was surprised by how much I liked the sound and design of the Beats Fit Pro.
The Apple Watch Series 7 is the definition of a boring update that I only purchased because I wanted to sell my Apple Watch Series 6 and switch to a base model aluminum Watch without cellular. The screen is slightly bigger, there is a QWERTY keyboard, which is actually kind of nice, and there's support for fast charging. That's it. Meanwhile, watchOS is still infuriatingly limited when it comes to watch face personalization and updates to older watch faces and complications. The Apple Watch Series 7 gets the job done, but if I weren't selling my old Watch, I wouldn't have bought it. I can't really tell I've upgraded to a new Watch.
Apple TV (hardware/OS)
How would you rate Apple's performance on Apple TV hardware and tvOS in 2021? ⇾ 3
Comment on Apple TV
If you were to ask me to recall what's new in tvOS 15 off the top of my head, I don't think I'd be able to answer that. The ability to see HomeKit cameras on the big screen maybe? The redesigned video player?
None of this matters for me because Apple did the one thing I wanted to see in TV hardware, and they did it extremely well: they redesigned the Siri remote and brought back physical buttons. Saying that a new TV remote had a positive, meaningful impact on my daily life may sound like an exaggeration, but given the amount of TV we watch in these pandemic times, it absolutely isn't. I love that I can easily change volume with physical buttons or navigate the tvOS UI with a clickwheel. I bought three new Siri remotes in 2021 and placed them everywhere I have an Apple TV.
Is it weird to love a TV remote? Is this love the result of how much I fundamentally despised the old one?
But seriously, what's new in tvOS 15?
Services
How would you rate Apple's performance in services in 2021? ⇾ 4
Comment on services
Of all the services I'm supposed to grade here, I do not use (either because I can't or don't want to) Apple News+, Apple Fitness+, or Apple Card, and I don't have any particular thoughts about AppleCare. However, I think Apple did a good job expanding Apple Arcade to include classic games and 'App Store greats' – basically using game preservation as a way to build a back catalogue of content, which is clever – and I've been pleasantly surprised by the evolution of Apple TV+. I enjoyed season 2 of Ted Lasso (despite its false and distasteful start) and season 2 of For All Mankind, and I loved Foundation. Apple Music had a pretty quiet year with no major changes in the iPhone and iPad app, which is why I find myself more excited about Apple TV+ these days.
A lot of people in our community dislike Apple's transformation into a hardware company that also sells services for recurring revenue; I think it's fun, and I like how you can mix and match the services you subscribe to and unlock different experiences on Apple platforms based on your needs and preferences. If an audiobook service is next, that's likely another one I'll subscribe to.
HomeKit/Home
How would you rate Apple's performance in HomeKit/home tech in 2021? ⇾ 1
Comment on HomeKit/Home automation
At the moment, Apple does not have a Home strategy.
They have a Home app, and they have a HomePod mini, which is "mini" in comparison to…nothing since the original, regular-size HomePod was discontinued. At this point, it's fair to say that Apple is merely the maker of a HomeKit API and aggregation dashboard (the Home app). If Apple wants to compete with Amazon and take back control of the home from the Echos of the world, they need to make more hardware, and they need to make it fast. And that's not even to mention the clunky and outdated design of the Home app, the lack of interactive HomeKit widgets on iOS, or absence of Home complications on the Watch. I hope we see any kind of new story from Apple regarding the Home in 2022.
Overall reliability of Apple's hardware
How would you rate the overall reliability of Apple's hardware in 2021? ⇾ 5
Apple software quality
How would you rate the overall quality of Apple's software, including operating systems, bundled apps, and sold apps, in 2021? ⇾ 4
Comment on software quality
See my notes above about Shortcuts on all platforms. I don't have anything else to add, but I want to mention how surprised I was to see how well Apple handled the criticism surrounding Safari in the iOS/iPadOS 15 beta and iterated on it quickly.