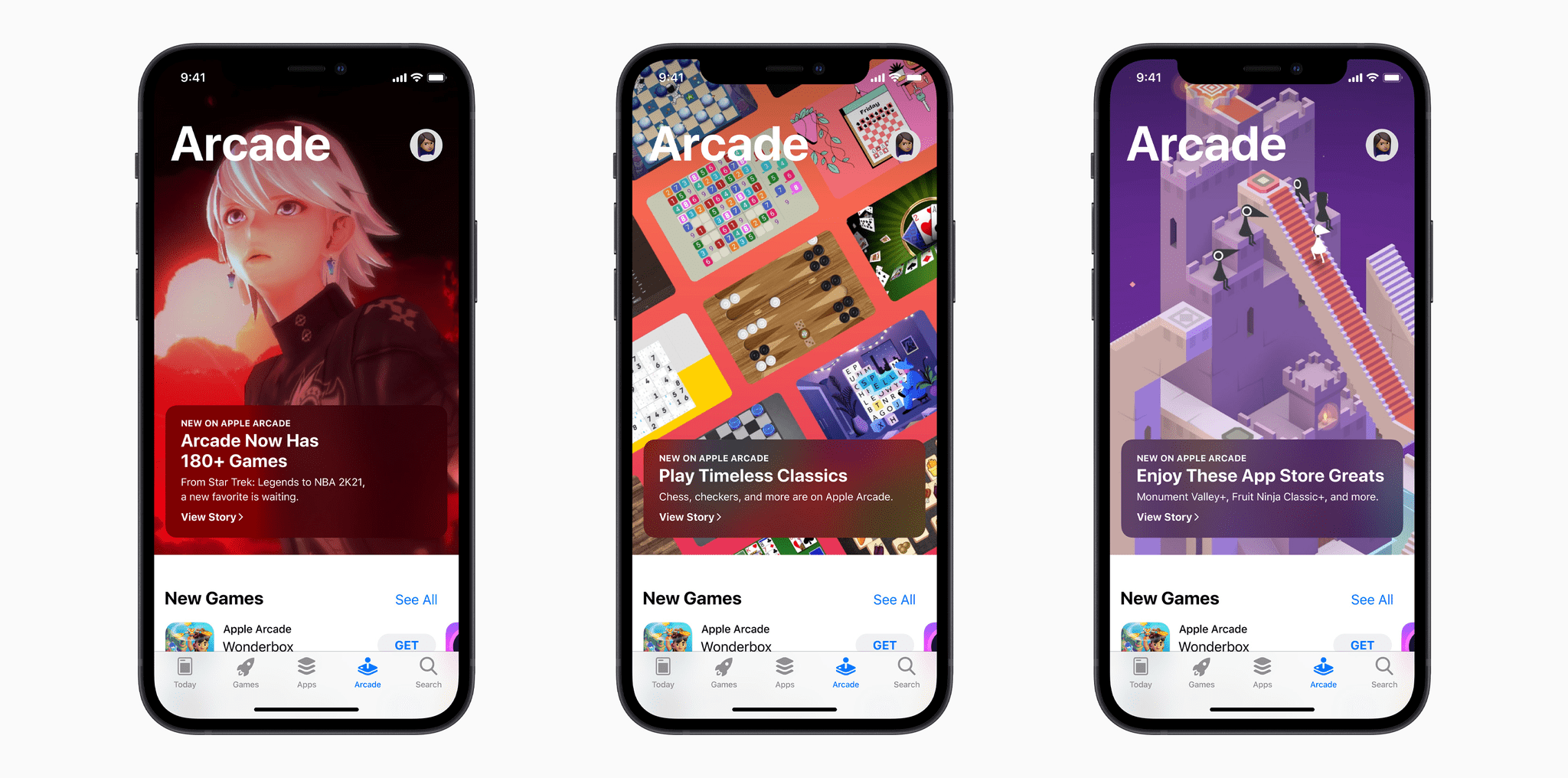 Apple announced a significant expansion of Apple Arcade today, releasing more than 30 new games, bringing the total catalog to more than 180 titles.
There are a couple of new aspects to today's release. First, Apple has added new exclusive Arcade Originals, including NBA 2K21 Arcade Edition, Star Trek: Legends, Simon's Cat: Story Time, and The Oregon Trail, which are available on the iPhone, iPad, Mac, and Apple TV.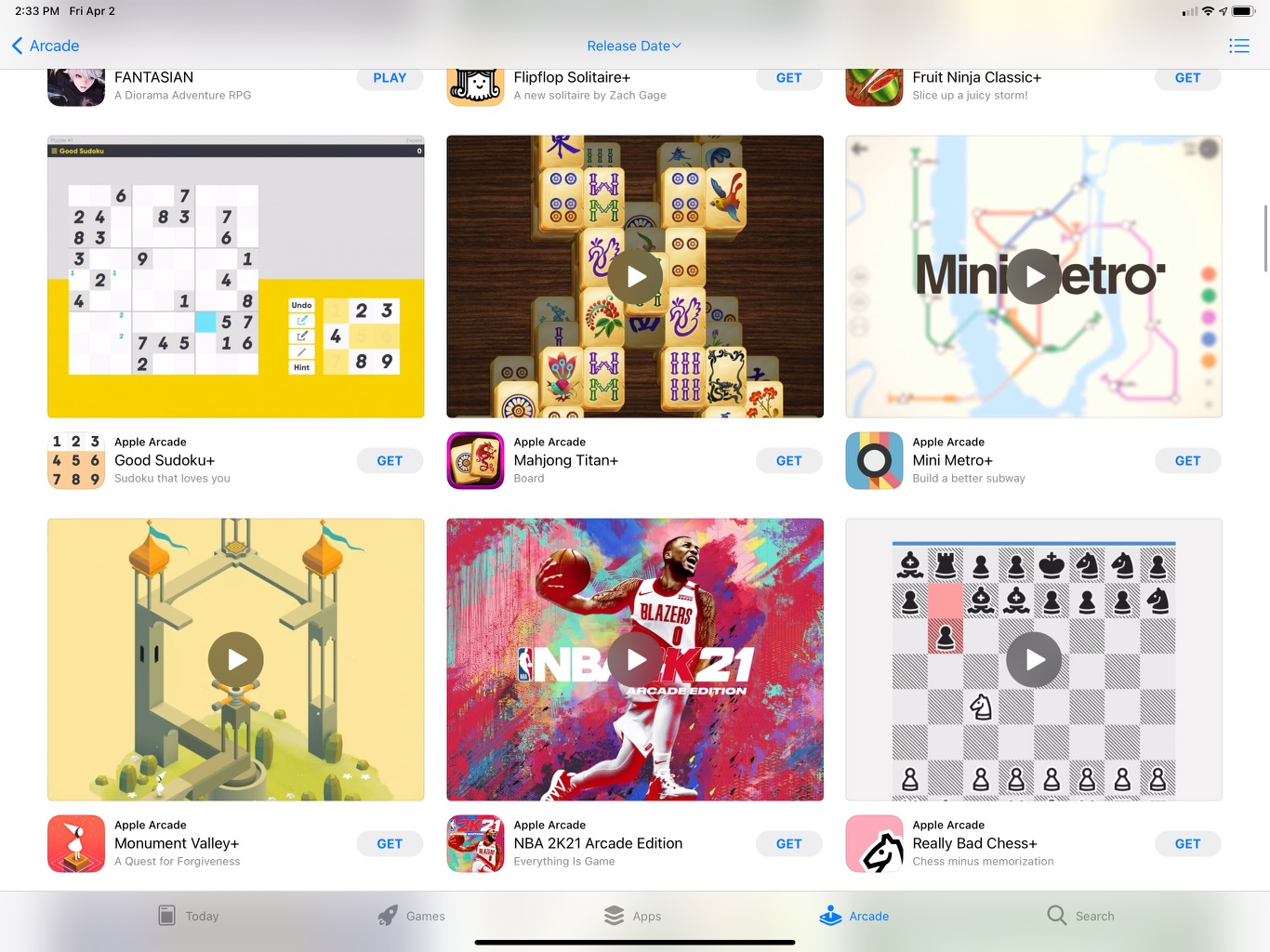 Second, Arcade includes two new game categories: Timeless Classics and App Store Greats, which are a big collection of all-time favorite iOS games that are now available at no extra cost as part of an Arcade subscription on the iPhone and iPad and differentiated from other titles with the addition of a '+' in their titles. Games included in the category include Zach Gage's Good Soduku, Mini Metro, Fruit Ninja Classic, Badland, Blek, Flipflop Solitaire, Reigns, Monument Valley, and more. It's an impressive list of classics that that is great to see spotlighted by Apple and preserved.
Somewhat overshadowed by today's announcement are two highly-anticipated Arcade titles: Fantasian and Wonderbox: The Adventure Maker, which also debuted.
It's good to see Arcade expanding, especially with the addition of iOS classics. Game and app preservation is something that has been an issue on iOS with the relentless evolution of the platform. Many games got left behind with the switch to a 64-bit processor architecture and other games were never updated for new hardware specifications. With the addition of classics to Arcade, the best of the App Store lives on for new players to enjoy, which is fantastic.