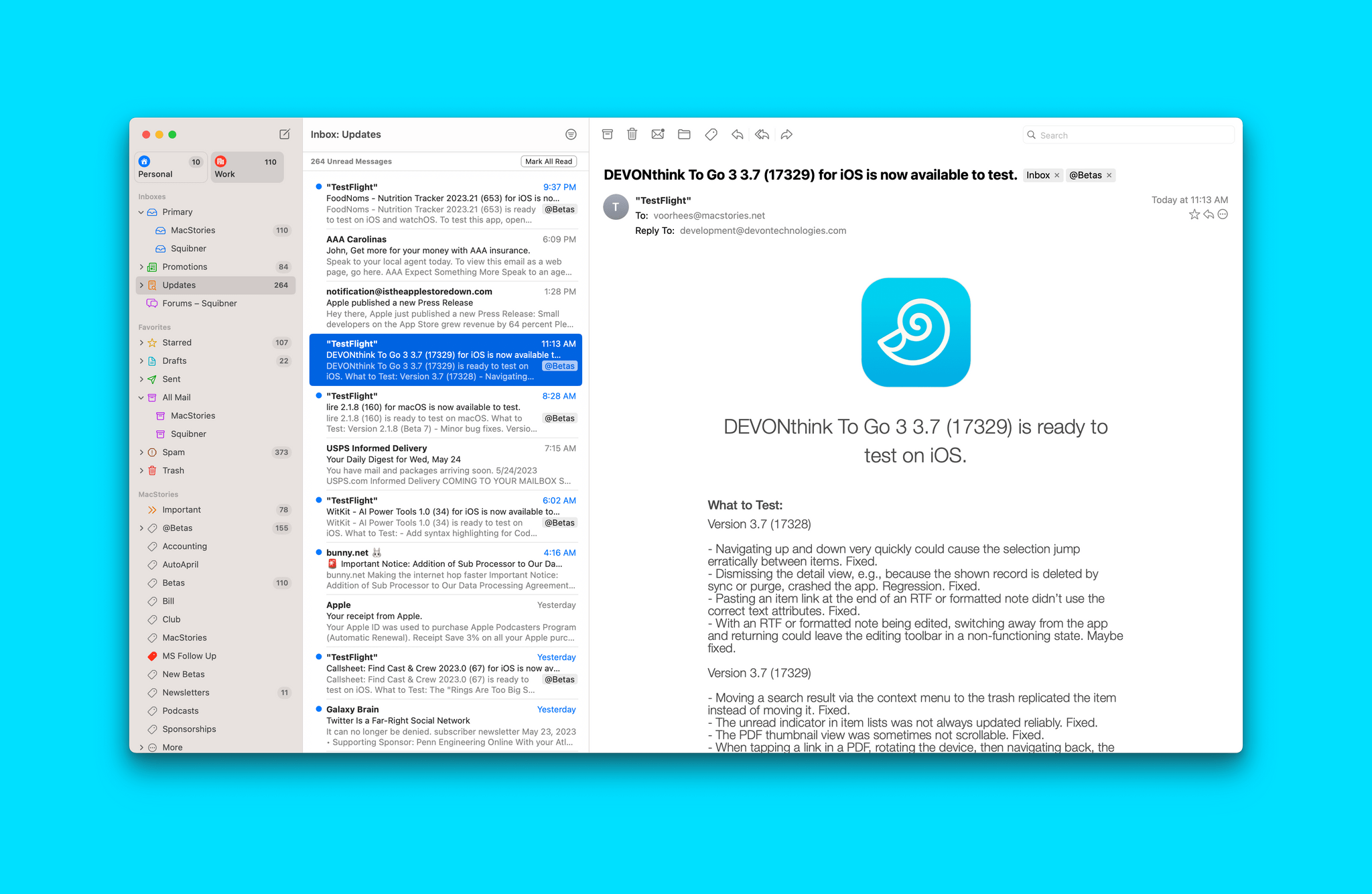 I'm going to straight-up spoil this review for you at the top. If you primarily use Gmail and work on a Mac, you should try Mimestream now. It offers the core Gmail experience wrapped in a thoughtfully designed native Mac app. If you spend a lot of time on other devices or have non-Gmail accounts, the call is tougher, but that's exactly my situation, and I think Mimestream is still the best Mac email choice for most people. Here's why.
I have four primary email accounts. Two are work-related, and two are personal. All but my iCloud email are connected to Gmail, which makes me a pretty strong candidate for Mimestream, which launched this week after a couple years in beta.
I've been using Mimestream on and off for over a year, returning to it in late January after briefly trying Missive. What drew me back to Mimestream was the app's native design, tight integration with Gmail, and open roadmap. The app doesn't have everything I want from an email client. However, because I handle most of my email on the Mac and most of what I'd like to see Mimestream incorporate is planned or under consideration for future updates, it's become how I manage most of my email.