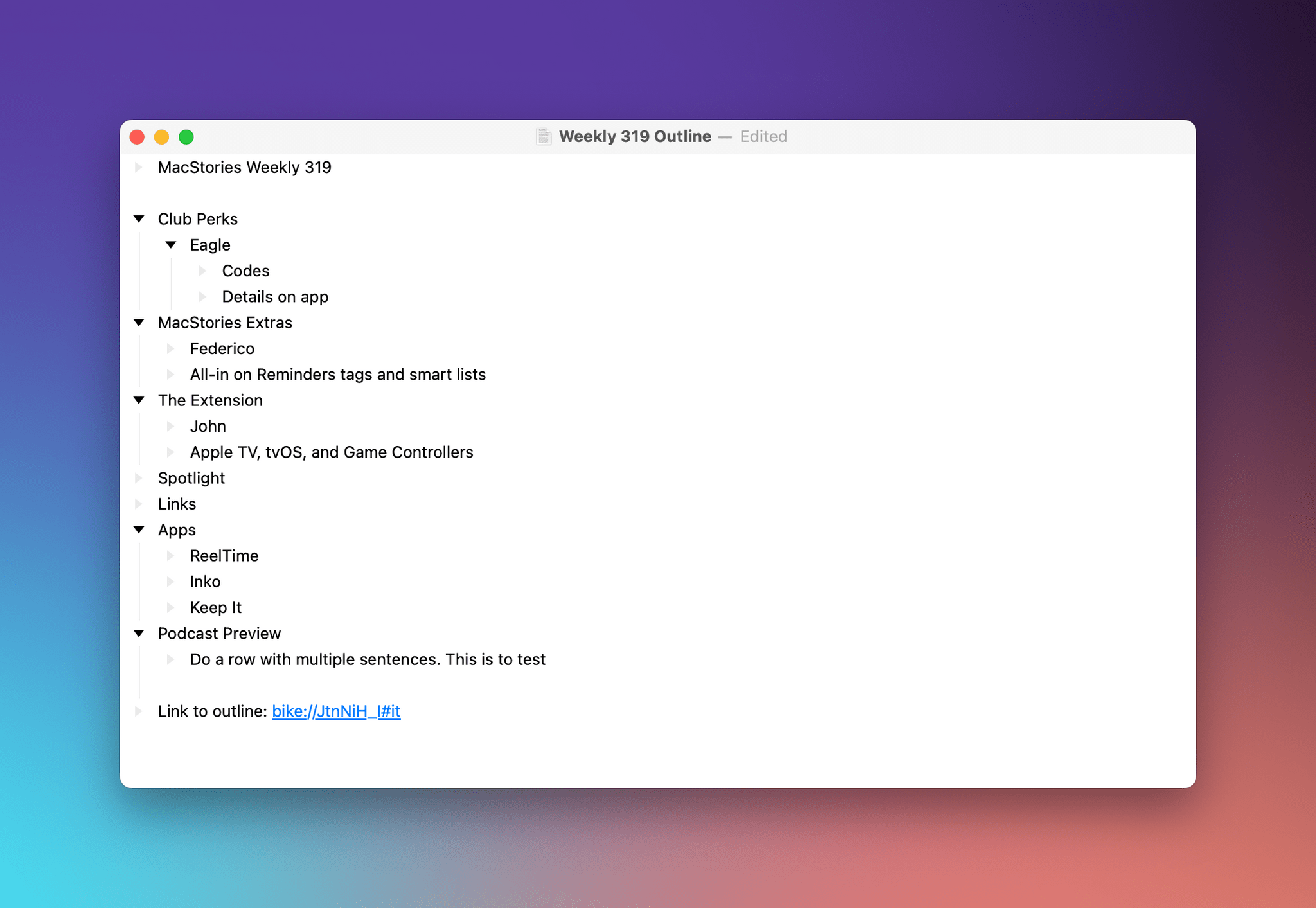 Bike is a brand new Mac-only outlining app from Hog Bay Software that executes the fundamentals of outlining flawlessly. The outline creation and editing workflows are polished, and the keyboard-focused navigation makes moving around a large outline effortless.
The app's feature set is limited by design. That focus is part of what makes Bike such a good outliner. The care and attention that has gone into building a solid outlining foundation are immediately evident.
However, that focus comes with a downside. Bike is a simple app that won't meet the needs of users looking for iPhone or iPad support, formatting options, Shortcuts support, or other features.
Overall, I like the approach Bike has taken a lot, but I think it has gone too far, limiting the app's utility more than is necessary to maintain its simplicity. Let me explain what I mean.