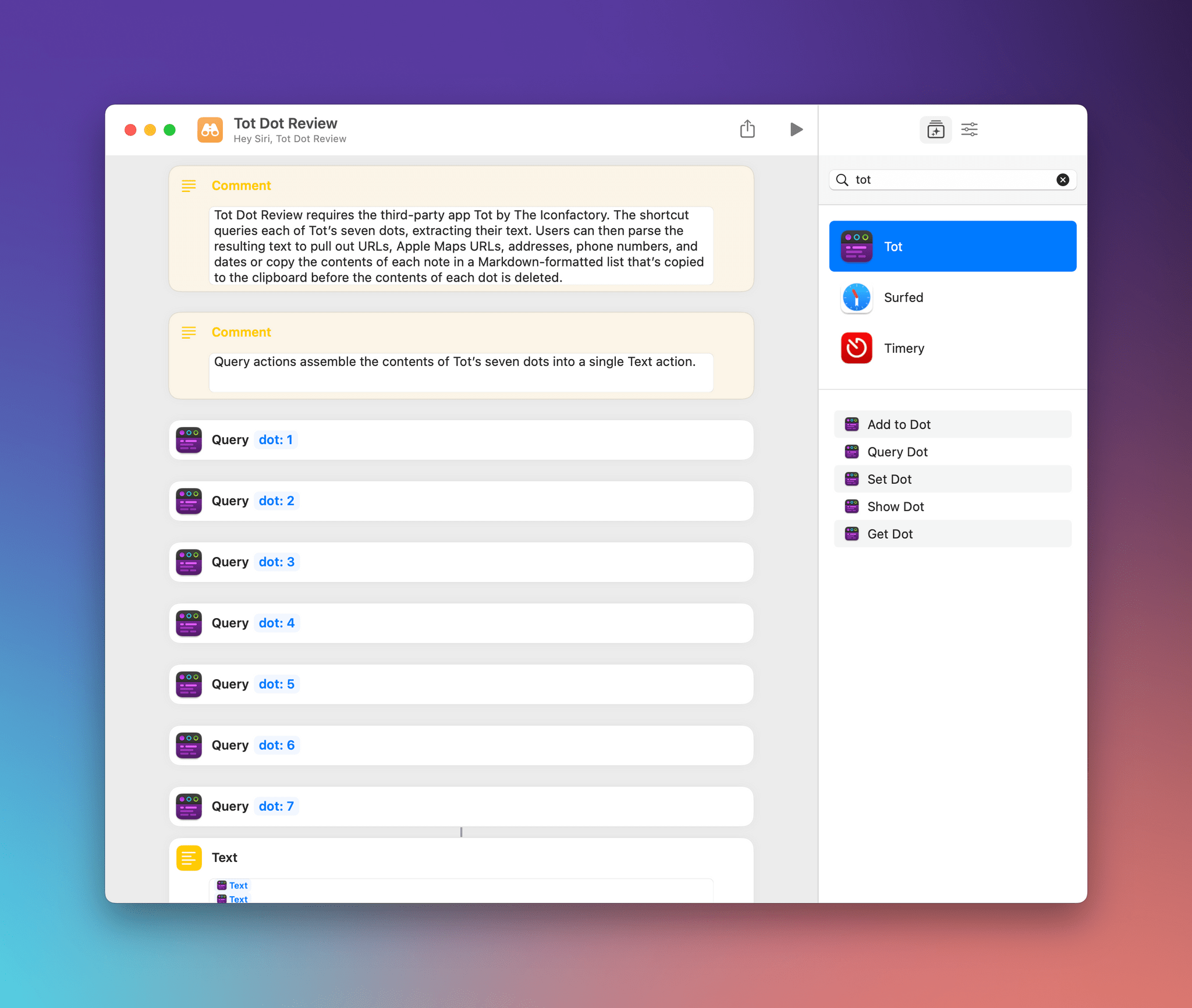 I've used Tot by The Iconfactory on and off since it was released in 2020 and reviewed by Federico, but it never stuck. I never came up with a system for using the app that fits well with how I work. Instead, I would simply dump text and URLs copied from the web or jot notes to myself haphazardly in any of the app's seven colorful dots. The trouble was that when I went back to the app to find something, I often found myself clicking and scrolling around a lot to find what I wanted.
With the introduction of Tot's Shortcuts support, I immediately saw an opportunity to process Tot's dots in ways that would make the app fit better with the way I use it. I still don't have a system for the app's seven dots. Instead, I've got a shortcut called Tot Dot Review that lets me parse and process Tot's dots in several different ways that shows off Tot's shortcuts actions along with a handful of built-in Shortcuts actions for extracting different types of data from text.
Tot Dot Review lets me quickly pull URLs, Apple Maps URLs, addresses, phone numbers, and dates from my Tot notes without skimming through each of the app's seven notes. I can also copy Tot's notes into Markdown-formatted text that I can copy and paste into another app for processing and delete the content of all seven Tot notes, so I can start fresh. The combination of options has made it easier to find and manage things in Tot, which has led me to use the app more too.