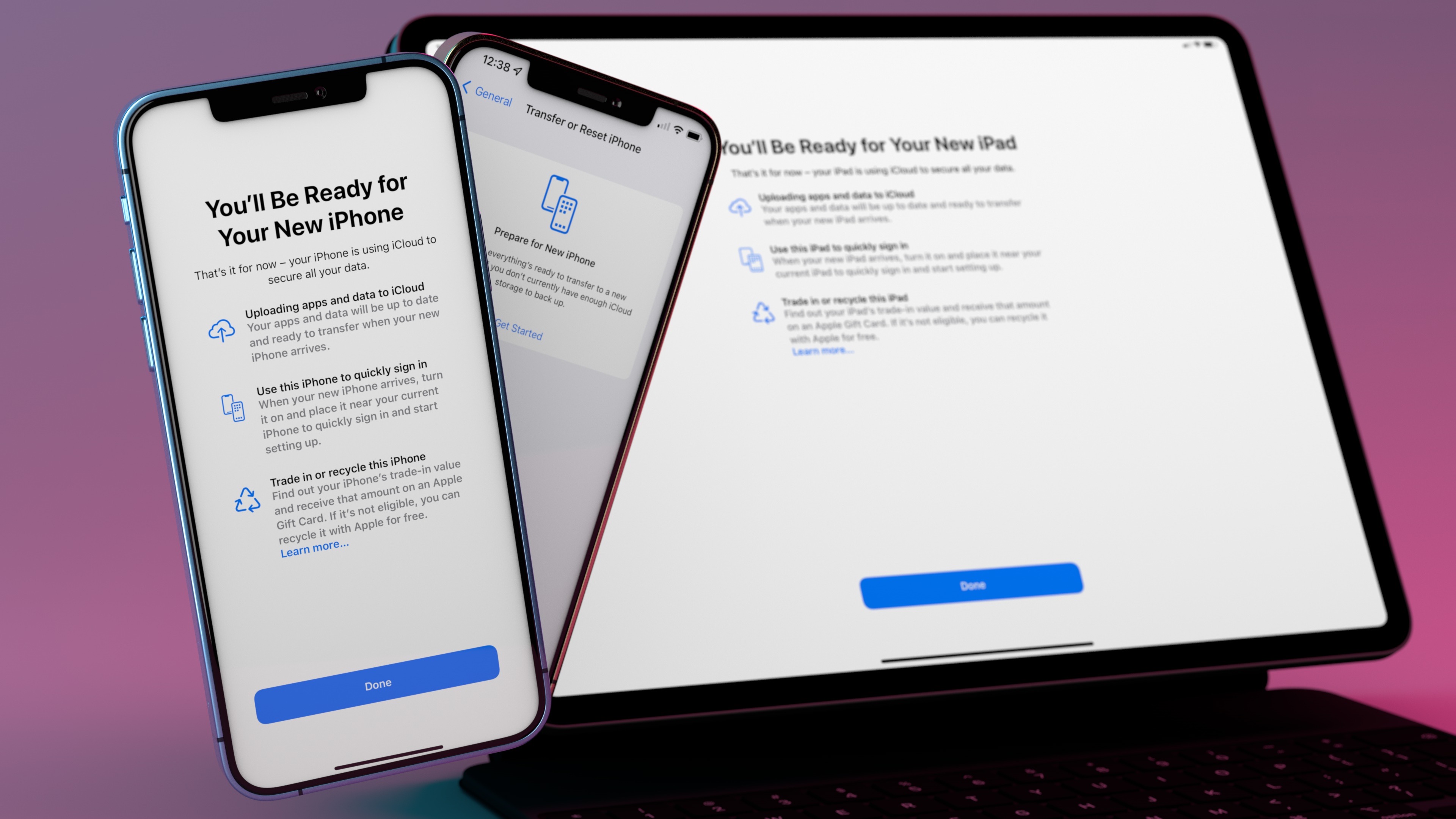 Compatibility and Setup
While iOS and iPadOS 15 follow in last year's iOS and iPadOS 14's footsteps when it comes to maintaining backward compatibility with older devices dating back to the iPad Air 2 and iPhone 6s line, this year Apple improved the reset and setup process with easier ways to get ready to upgrade to a new iPhone or iPad. For the first time, the company will let you back up using iCloud even if the backup would be bigger than the storage available with your storage plan. You'll also have the option to stay on iOS or iPadOS 14 and receive bug fixes until you upgrade. Let's take a look.
Compatibility
First, some good news for customers and bad news for developers. I'm in a good mood, so good news first: both iOS and iPadOS 15 are compatible with the same devices that supported iOS and iPadOS 14 last year, plus, obviously, the latest iPhone and iPad models released in 2021. This brings the list of supported devices to 19 iPhone models, the semi-forgotten 7th generation iPod touch (don't tell Stephen), and 19 iPad models – a total of 39 unique devices, excluding the ones launching in late 2021. Let's visualize the table of devices capable of updating to iOS and iPadOS 15 in its full glory:
| iPhone | iPad | iPod touch |
| --- | --- | --- |
| iPhone 12 Pro Max | iPad Pro 12.9-inch (all generations) | iPod touch (7th generation) |
| iPhone 12 Pro | iPad Pro 11-inch (all generations) | |
| iPhone 12 mini | iPad Pro 10.5-inch | |
| iPhone 12 | iPad Pro 9.7-inch | |
| iPhone SE (2nd generation) | iPad (5th to 8th generation) | |
| iPhone 11 Pro | iPad mini (4th and 5th generations) | |
| iPhone 11 Pro Max | iPad Air (2nd to 4th generations) | |
| iPhone 11 | | |
| iPhone XS | | |
| iPhone XS Max | | |
| iPhone XR | | |
| iPhone X | | |
| iPhone 8 | | |
| iPhone 8 Plus | | |
| iPhone 7 | | |
| iPhone 7 Plus | | |
| iPhone 6S | | |
| iPhone 6S Plus | | |
| iPhone SE (1st generation) | | |
But here's the bad news for developers: both iOS and iPadOS 15 are compatible with the same devices that supported iOS and iPadOS 14 last year.
Last year, I was convinced iOS and iPadOS 14 would serve as an admirable swan song for older devices such as the iPhone 6s and 2014's iPad Air 2; much to my surprise, even though they will be cut off from a variety of new features that require more powerful hardware, users will be able to update those devices to iOS and iPadOS 15 too. While I continue to believe Apple's goal to maintain compatibility with seven-year-old hardware is commendable (and the rest of the tech industry should be inspired by this), it's undeniable that this approach will give app developers a few headaches.
There's always going to be a tension between developers wanting to take advantage of the latest and greatest technologies on modern hardware and Apple willing to support their customers with software updates for as long as possible. Ultimately, I think Apple is doing the right thing, and I'm sure developers will figure this out as they always have. Still, it's worth wondering when, exactly, supporting old hardware becomes a liability for the evolution of the app ecosystem as a whole.
As I hinted above, several iOS and iPadOS 15 features won't be available on older devices even if they can be updated to the latest OS. This year, these include major additions to iPhone and iPad that Apple heavily promoted in the lead-up to this release, such as video effects in FaceTime and VoIP apps, animated backgrounds in the updated Weather app, AR walking directions in Maps, and on-device speech recognition for Siri. For most of these features, it appears the cut-off point is the A12 Bionic chip, meaning you'll be able to use them only if you have an iPhone XS/XR or later. It's important to point out these limitations since, performance considerations aside, people on older iPhones and iPads will have a vastly different experience using iOS or iPadOS 15 compared to others.
Setup
Apple brought a handful of smaller, yet welcome improvements to the setup process of iOS and iPadOS 15. Right off the bat, if you visit the Settings app today, you'll notice a new option in General ⇾ Software Update that lets you choose whether you want to upgrade to the new OS right away or stay a while longer on the previous version and continue to receive "important security updates until you're ready to upgrade to the next major version".
Traditionally, Apple aggressively pushed the adoption of its latest major revisions to iOS and iPadOS, going as far as automatically downloading updates in the background in addition to offering the ability to have them automatically installed. I'm sure the strategy helped boost install rates for the latest versions of iOS and iPadOS but, speaking from personal experience, I know it also annoyed users who feel uncomfortable updating their devices (especially older ones) to a new version of iOS or iPad that may degrade performance. The approach doesn't scale well for devices set up as part of large companies or educational institutions either, as they may be required to wait several months before upgrading their fleet of devices to a major new version. For all these reasons, I find this a reasonable change to iOS' software update policy but, once again, I have to wonder how it'll impact the third-party app ecosystem going forward.1
The second addition to the setup process relates to iCloud storage and the new iCloud+ subscription plans. A common source of frustration I've heard from friends and family over the past few years is that, when it comes to moving from an older iPhone to a new model, they've often struggled to back up and restore their data (usually photos) because they weren't paying for iCloud and had no sufficient storage left in their free tier. Rather than finally upgrading the free tier from the meager 5 GB limit that's been in place for years, Apple is trying something else: when moving to a new device, Apple will grant you unlimited, yet temporary storage for up to three weeks, free of charge, so you can back up your device and transfer data via iCloud to a new one more quickly.
This is a clever move, but I'm still not sure what to think. Instead of upping free storage to a more reasonable capacity, Apple is letting you try bigger iCloud storage for a few weeks so you can move on from an older device and then decide whether you want to start paying or not. This makes sense if you consider how, as a services company, Apple needs to "convert" as many users as possible to a paid iCloud plan. As a user, I would have preferred to see a proper expansion of the free 5 GB tier that's starting to feel downright hostile at this point. Given the company's cash reserves, I feel like Apple could – and should – do better here.
Lastly, iOS and iPadOS 15 sport a handful of new options when resetting a device and setting it up from scratch. Upon resetting a device, you'll see a new 'Erase This [Device]' page that details the apps, data, and Apple ID information that will be removed from the system. This page also shows whether Activation Lock has been left enabled in Find My or not, which can be a useful reminder if you're planning on selling your device or passing it down to a family member.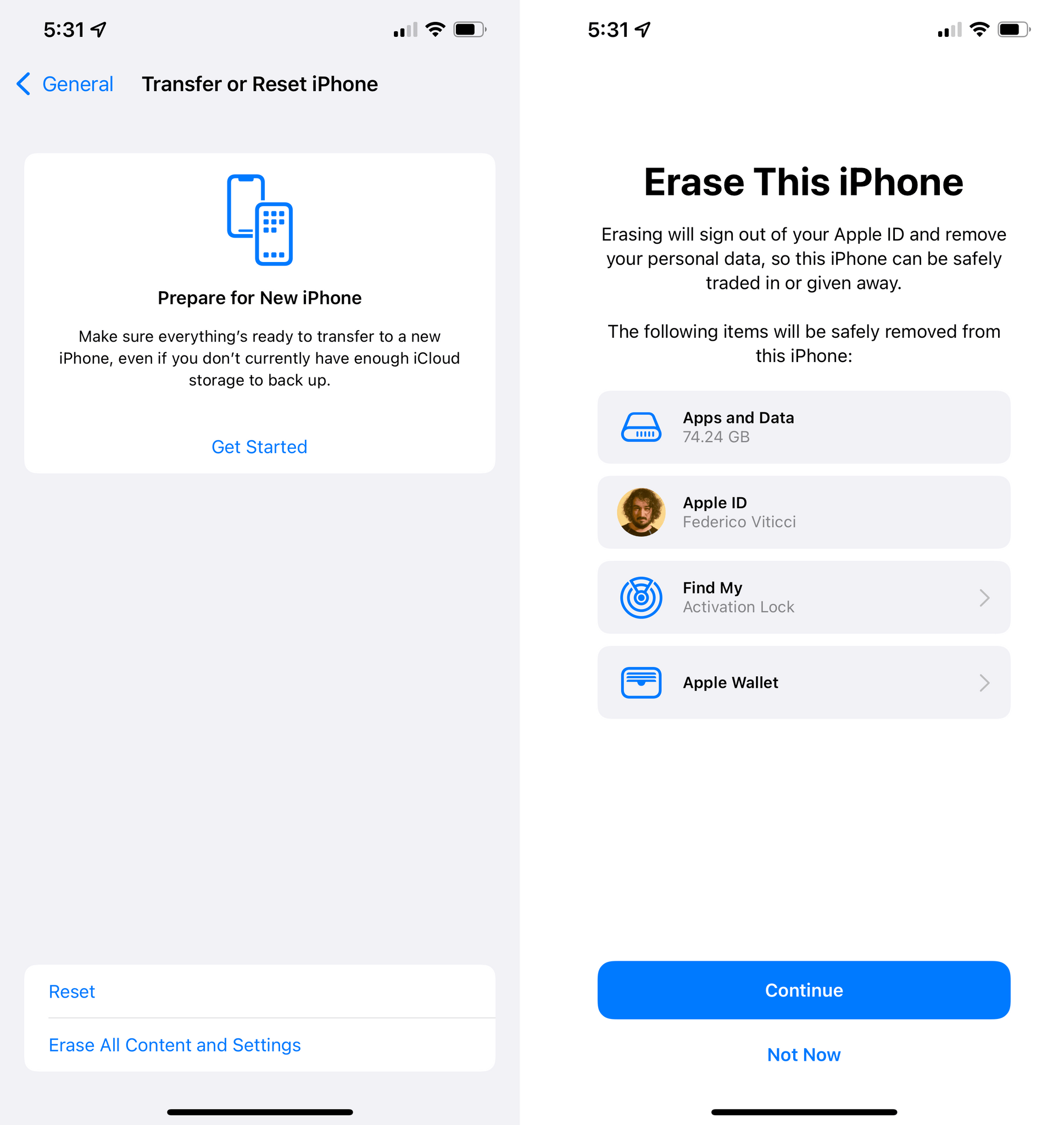 Also in Settings ⇾ General ⇾ Transfer or Reset iPhone, you'll find a new 'Prepare for New iPhone' section that loads a guided tutorial to make sure you're ready to move to a new device. The tutorial does a couple of things: it provides you with instructions on how to set up a new device and how to trade-in or recycle an iPhone ("good for you and good for the planet", the page says), and it checks the status of iCloud Backup on your device. If iCloud Backup is turned off, you'll be prompted to turn it on so you can rest assured all your apps and data will be transferred to the new device when it arrives.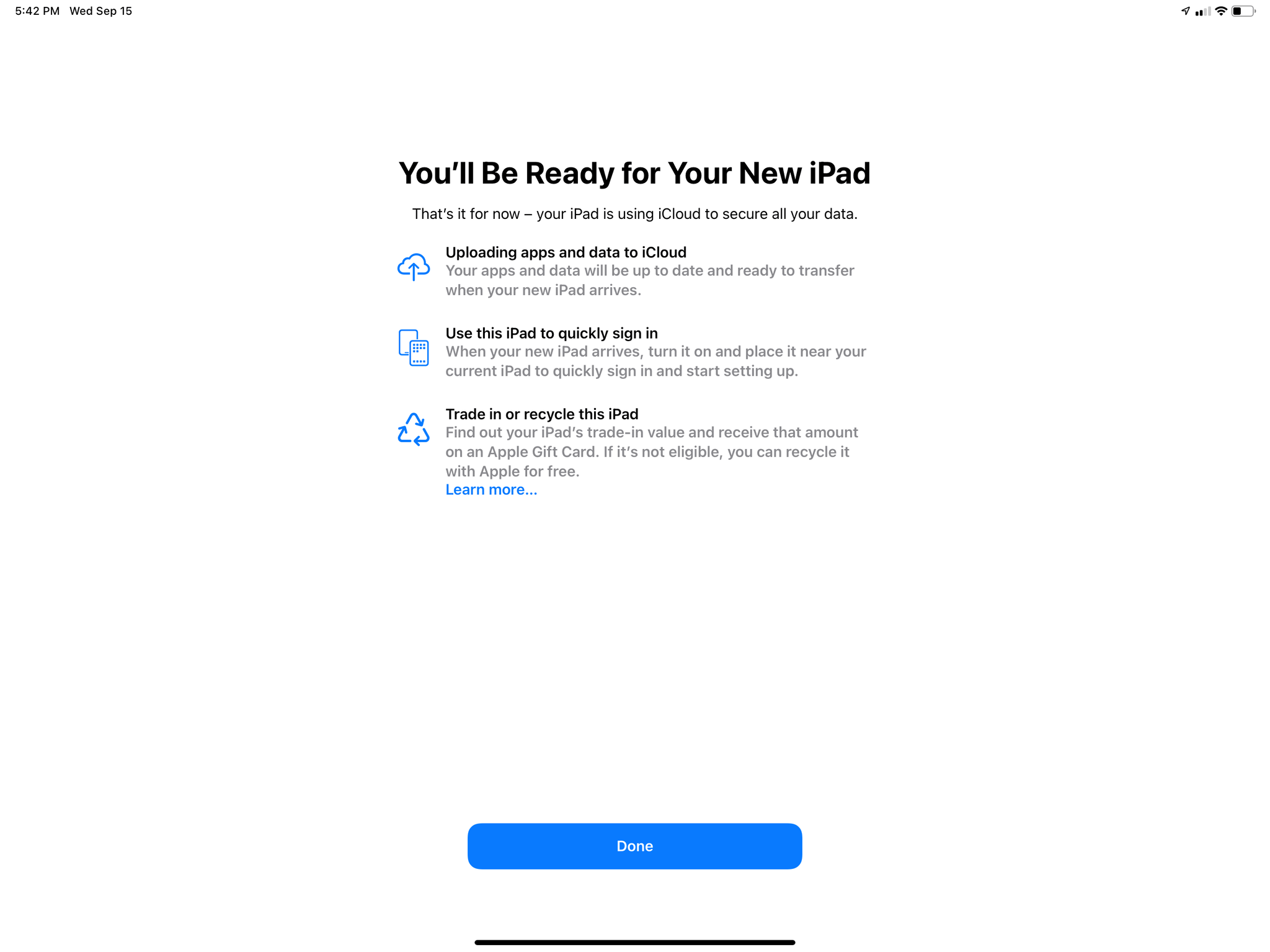 This "onboarding" flow also works the other way around: after setting up a new device with the proximity-based system, you'll see a 'What's next for this device' message on the older one that gives you tips on what to do with it, including trade-in and recycling options. Given Apple's commitment to the environment and long-established trade-in program, it makes sense for these prompts to be part of the reset-and-setup process now.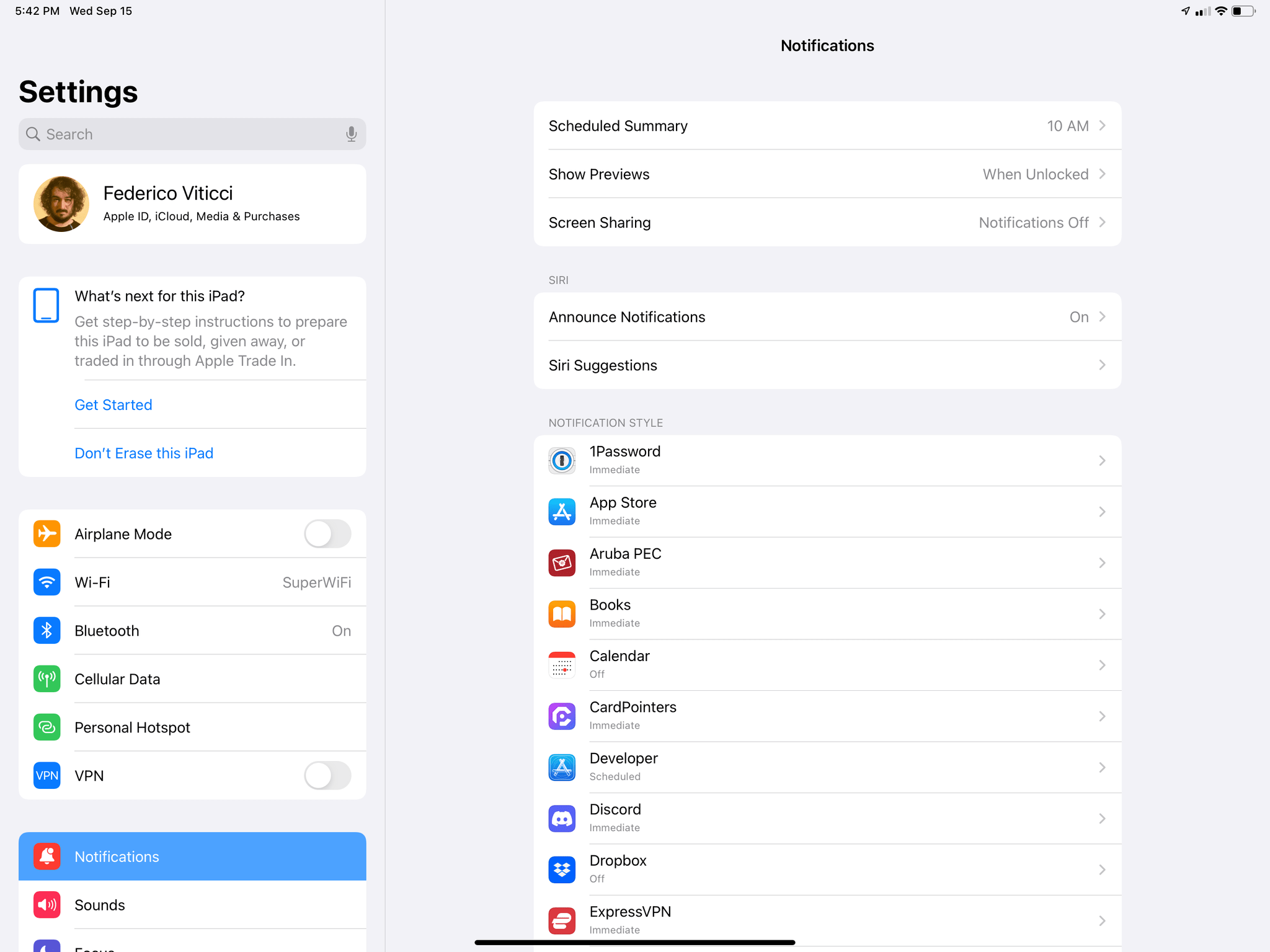 The same UI shown in the 'Erase' page is also used in iOS and iPadOS 15's actual setup process. Labeled 'Make This Your New Device', this page lists all the data and information that was imported from your other device during setup; you can expand the Apps and Data tab to view more details, or you can tap 'Customize Settings' to pick other options, including not restoring anything at all on the new device.
I'm not sure if any 'regular' user is ever going to see this screen, but because I know MacStories readers will, I wanted to mention it: the iOS 15 setup process also detects if the device was running a beta release before, and it offers to automatically re-enroll the device in the beta program at setup.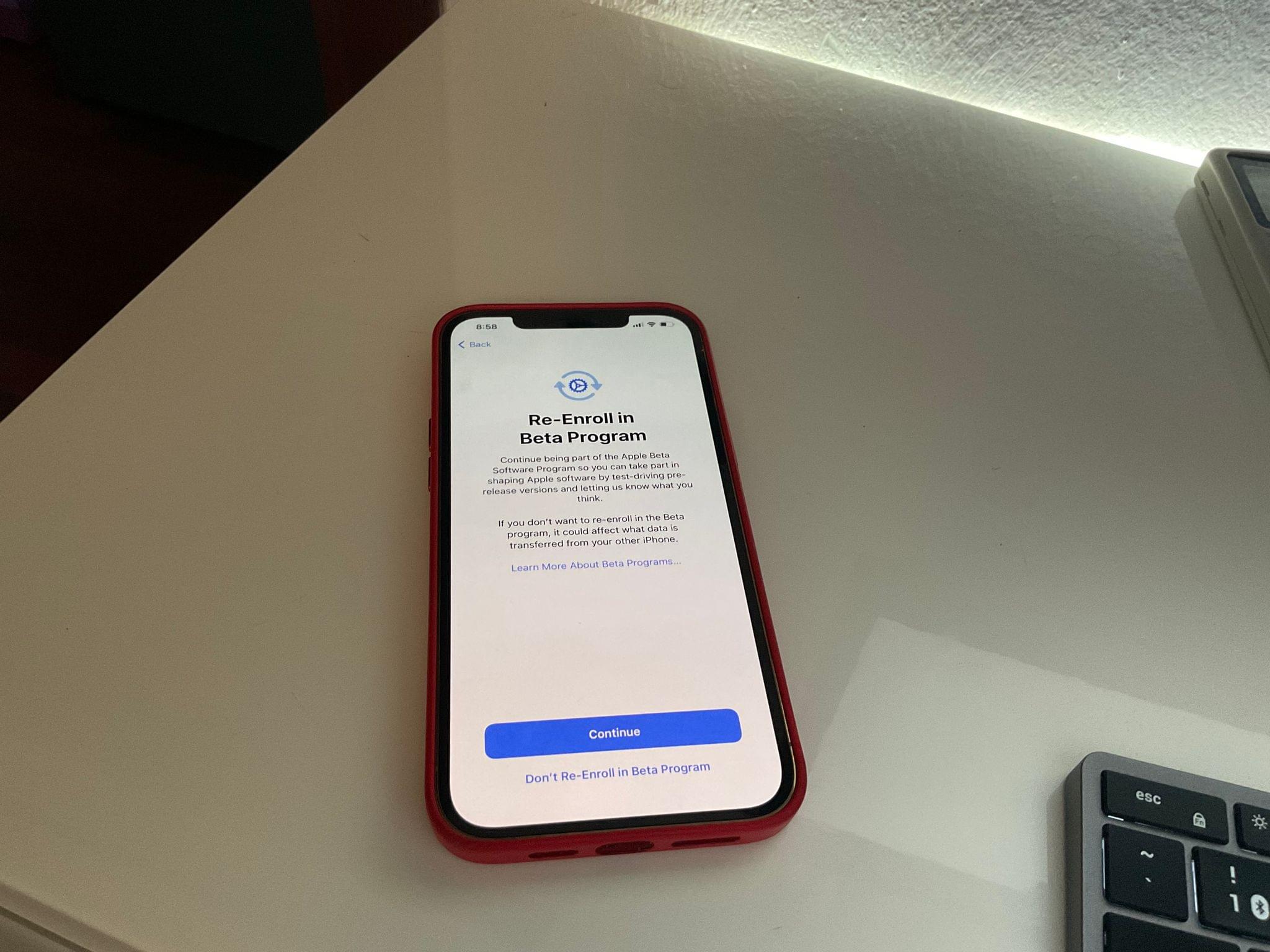 Lastly, when you're done restoring or updating to iOS 15, you'll be presented with a cursive welcome message that should be familiar to anyone who purchased a new iMac this year. The 'hello' screen only comes up once after updating to iOS 15, so if you want to capture it and show it off on social media, make sure you save it when you see it. I like that Apple is doubling down on this fun, Mac-inspired identity for iOS and iPadOS devices as well; I hope we see more of this in the future.2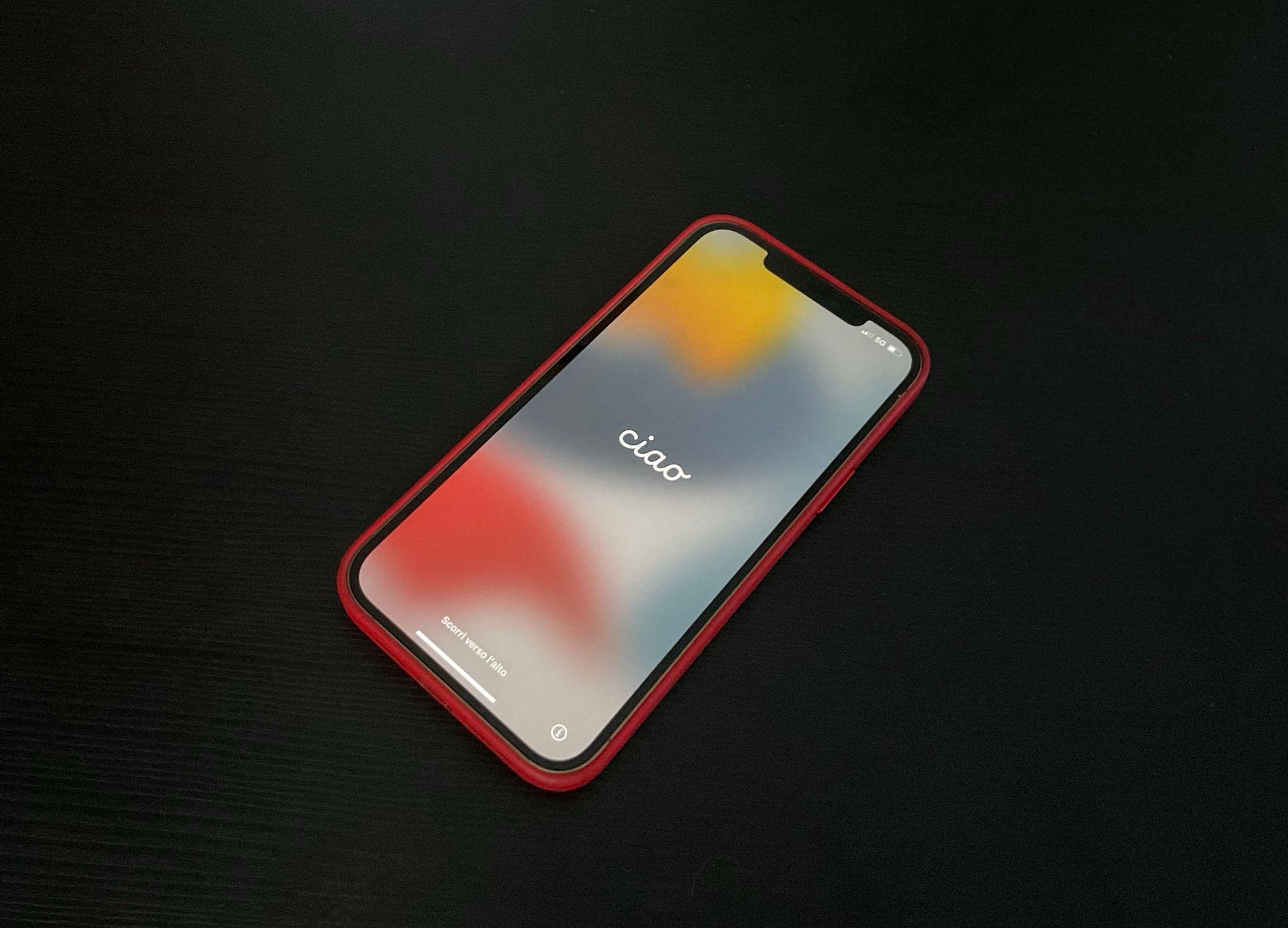 ---
Overall, while the setup process itself hasn't changed, I'm a fan of the extra options and guided explanations Apple added this year both before and after installing iOS 15. I still think the company should increase storage included in the free iCloud tier, and I believe restoring from an iCloud Backup could still use improvements3, but updating to a new version of iOS or switching devices has never been as easy as it is in iOS 15; I'm curious to see how this goes for millions of people.
---
My guess: developers will no longer be required to submit new apps to the App Store only if they're built for the latest major version of iOS and iPadOS (which usually happens in the spring) and Apple will continue to "sign" iOS and iPadOS 14, allowing customers to downgrade their devices for a longer period of time. Plus, without major changes to widgets pushing adoption of the new OSes in September, we all know most people are going to update once new emoji are released in a few months anyway. ↩︎
Why do I need to enter all my passwords in every single app every time I restore from a backup? This should be easier. ↩︎