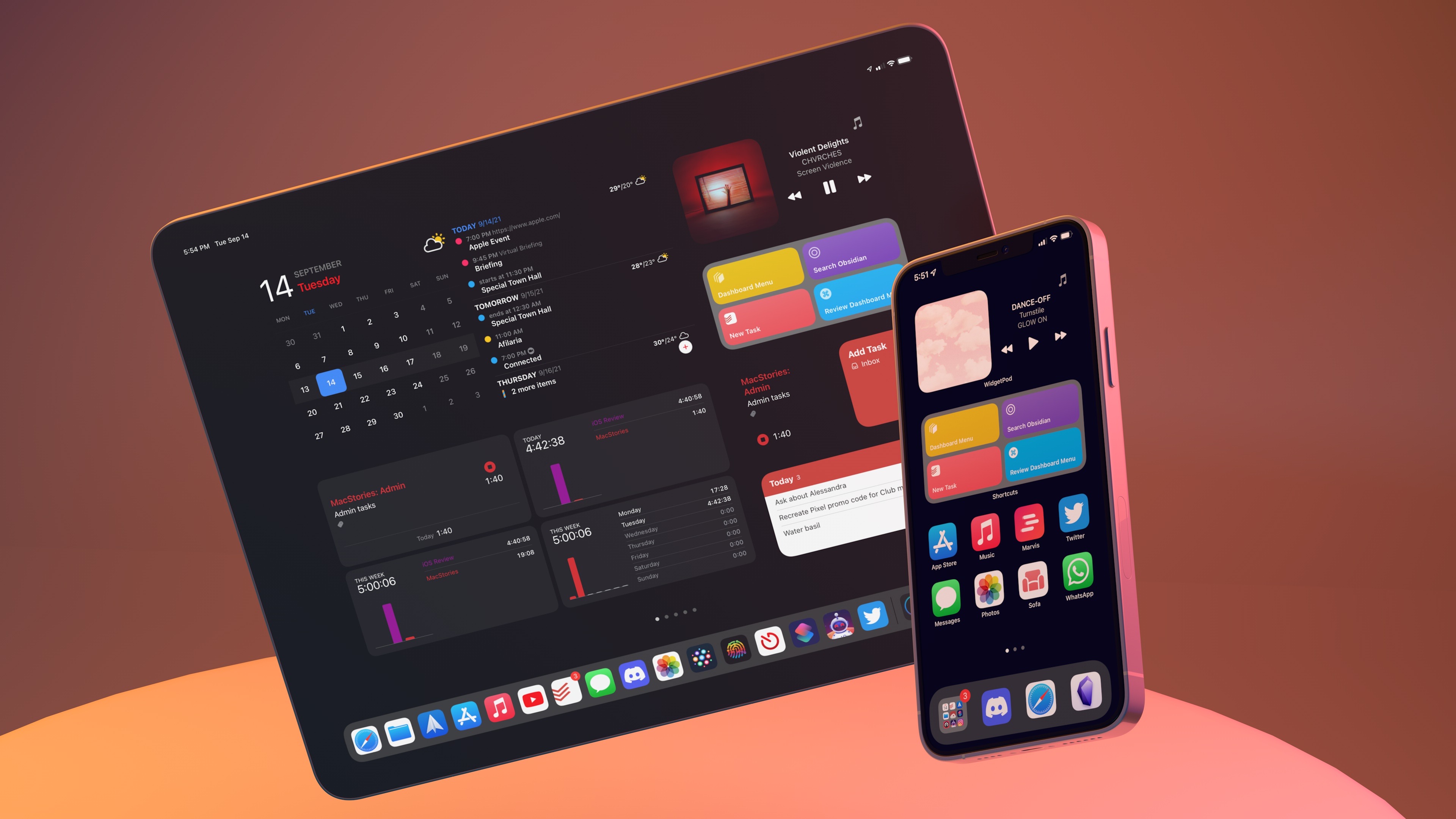 Conclusion
I typically like to conclude my annual iOS and iPadOS reviews by analyzing the overarching themes that permeate the latest operating systems for iPhone and iPad. It's my job to understand what they could mean for the future, evaluating their impact on consumers, what they bring to power users, and what path they trace for Apple to follow in the coming years.
But I can't do it this year. As we've seen in this review, both iOS and iPadOS 15 are quality-of-life updates that bring a ton of enhancements and app-related additions, but very little in terms of bold, all-encompassing visions for what's next. There are exceptions, arguably, such as Live Text in the Camera; after three months, however, I don't think iOS 15 will be remembered like iOS 13 and 14 were.
iOS 15 can be described as a collection of updates to popular built-in apps such as Safari, Photos, Weather, Shortcuts, Notes, and Reminders. And although I argued last year that the modern Apple needs to have a little bit of something for everyone in major iOS revisions these days, it's the lack of a bold, flashy addition that makes iOS 15 feel more similar to iOS 12 and iOS 10. A welcome update, and more polished than the last version, carrying dozens of handy but less memorable tweaks.
It's a similar story with iPadOS, which continues to feel like it's on the precipice of something bigger that is always getting closer to us, but never quite within reach. For the first time since the iPad Pro's debut, Apple is providing a cohesive story with iPadOS 15 in terms of supporting its multiplicity of inputs, which we've seen with Quick Note, multitasking, and keyboard navigation. The company is no longer afraid to admit that an iPad can be both a tablet and laptop computer at the same time, and that's a great step for the platform. However, on balance, all these features largely amount to foundational work to prepare for the next big leap in iPad productivity, which we haven't seen yet.
Widgets can be placed on the Home Screen now, but they're still not interactive; Split View is easier to use via touch and keyboard, but it's still limited to two apps at once. Long-standing power user wishes such as proper external display support, pro apps, or background utilities still haven't been addressed. That's not to say iPadOS 15 is a disappointing update: the new foundation is solid and long overdue, but it doesn't alter the narrative surrounding the M1 iPad Pro.
While iPadOS 15's revised multitasking is superior to the system Apple originally designed for iOS 11, and while I'm sure power users will appreciate the addition of keyboard commands, it still doesn't explain why the all-powerful M1 iPad Pro was necessary. For the most part, iPadOS 15 doesn't create new ways to get work done on iPad: it just makes your existing workflow better than before. Maybe that's enough for you. But, ultimately, it also begs the question:
How many more years of foundational iPadOS updates do we have to endure?
---
The pandemic and adjusting to working from home hit everyone, including Apple engineers, and I think we're seeing its effects with a one-year delay: iOS and iPadOS 15 are Apple's "pandemic releases", not last year's iOS and iPadOS 14. Whether by choice or as the natural consequence of events from the past year, the latest iOS and iPadOS aren't groundbreaking updates that rethink the iPhone Home and Lock Screen or iPad multitasking.
And, ultimately, that's okay: we can all use a break. We – writers, engineers, app developers, podcasters – all deserve it. I don't begrudge Apple for shipping OS updates that are smaller in scope and focused on quality-of-life improvements.
The time for big, bold new versions of iOS and iPadOS will come again. Until then, let's cherish what we have; iOS and iPadOS 15 are solid, stable updates I recommend installing today.