Social
Tweetbot. One of my ongoing goals is to reduce the time I spend on Twitter to focus on writing, but I still find great value in the interesting links I discover in my timeline.
Tweetbot is the best app for a timeline completionist who tends to catch up on tweets and mentions on the iPad. Tapbots' client has a brilliant split-view mode that allows me to keep a secondary view on the right while I interact with the timeline on the left. I use this for "reply multitasking" when I want to respond to old mentions but also keep an eye on the most recent ones. With its filtering capabilities, Tweetbot brought some sanity to my US-focused timeline this year. [Review and Previous Coverage]
Twitter. I have mixed feelings about the official Twitter app: I don't despise it like others, but I also believe its iPad version is a joke. I keep Twitter installed to access features that are not available in third-party clients, such as pictures in DMs, polls, and buttons to view retweet and like counts on every tweet. Twitter's historical search is another reason why I keep the app around: whenever I want to find an old tweet, I open the search page in the app and use the advanced syntax to find it.
Telegram. We started using Telegram earlier this year with the MacStories Lounge, a public channel where readers can follow a behind-the-scenes look at what we do for MacStories and Club MacStories. At some point, I even used Telegram as my primary messaging app, but I moved back to iMessage since the first beta of iOS 10. I still use Telegram to post content in the MacStories Lounge, and I'm having fun experimenting with IFTTT integration to send textual commands to bots and connected services.
WhatsApp. Like Twitter, this is another app I have to keep installed even if I'm not a fan. Ideally, all my friends would use iMessage or Telegram instead of WhatsApp, which doesn't even have an iPad version. However, WhatsApp is a de facto standard for cross-platform messaging in Italy (alongside Messenger), and to quit it would mean to prevent people from texting me. I find solace in the fact that WhatsApp did receive some new features this year, but I'm still not enthusiastic about the app.
Linky. This is my default share sheet for sharing links and pictures on Twitter when I'm not in Tweetbot. Linky is a share extension that supports multiple Facebook and Twitter accounts with the ability to send multiple image attachments, format links with titles, and even generate textshots. Every MacStories Deals app discount is shared with Linky from Editorial.
I've been using Linky since it relaunched on iOS 8 and I highly recommend it to anyone who manages multiple social accounts. [Review and Previous Coverage]
Entertainment
Spotify. It's a tough choice between Apple Music and Spotify, and I don't want to choose. Each service excels at features that the other doesn't have, such as lyrics in Apple Music or daily mixes in Spotify. I have an Apple Music family subscription, but I've been using Spotify more this year.
Discover Weekly had a profound impact on how I listen to music and discover new songs, while the aforementioned daily mixes are a great way to shuffle songs I know I'm going to like without thinking too much about it. Spotify's iOS app also features Connect, a faster way to beam music to external speakers such as Sonos and the Amazon Echo. Speaking of which, I enjoy sending song requests to Alexa – another reason why I can't abandon Spotify. At least not until Apple makes their own living room speaker with built-in Siri and Apple Music.
Infuse. I've been using Infuse since the first versions for iPad and Apple TV, but my usage of the app increased exponentially after I bought a Synology NAS to store TV shows and movies. Infuse provides a fantastic interface to browse media items stored on my home server, which are presented with descriptions and posters fetched from the Internet. Infuse can play most video formats, it streams videos to an Apple TV or Chromecast, and a recent update brought automatic subtitle downloads. I relax for couple of hours with Infuse every night, and I'm an annual subscriber. [Previous Coverage]
Shazam. I've been using Shazam to recognize songs for years and I've built an archive of tagged songs that I can easily play in Spotify and Apple Music. The app recently gained a new discovery feature to swipe through music recommendations, which I enjoy looking at every couple of weeks.
YouTube. For the most part, YouTube has become the modern day television. I have tons of subscriptions in my YouTube account and while I don't have time for all their videos every week, I try to spend about 15 minutes every day flipping through channels to see what's new. The official YouTube app isn't a great iOS citizen (it doesn't even support Picture in Picture), and I wish I could subscribe to YouTube Red in Italy, but it's also the only way to enjoy all of YouTube's features on iOS.
Television Time. When I'm not watching YouTube, I catch up on my favorite TV shows. Maximilian Litteral's Television Time is my favorite TV show tracker that integrates with trakt.tv: the app looks nice, it keeps my watch queue in sync with iOS devices and the web, and it lets me read episode synopses and hide spoilers.
Television Time supports the latest iOS technologies such as haptic feedback and 3D Touch, and it's also available on the iPad.
SongShift. As someone who can't decide between Apple Music and Spotify, this is an outstanding utility to move playlists across the two services with minimal effort. SongShift can't always match the same song on another service due to differences in each company's catalogue, but it does a good enough job that I don't care about the occasional issue. A great time saver. [Review]
Overcast. There are several solid options when it comes to podcast apps on the iPhone, but I always go back to Marco Arment's Overcast because of Smart Speed, excellent support for chapter navigation, and tasteful design. Smart Speed saves me time without altering the audio quality of my favorite shows; with proper chapter support, it's easy to jump across sections and re-listen to an important discussion I might have missed. I'm excited to see what 2017 will bring for Overcast. [Review of Overcast 1.0 and 2.0]
PlayMira. Formerly known as PlayCast, PlayMira is a dream come true for people who love both iOS and PlayStation games: this app lets you stream PlayStation 4 games via Remote Play to an iPhone or iPad and play them with MFi controllers.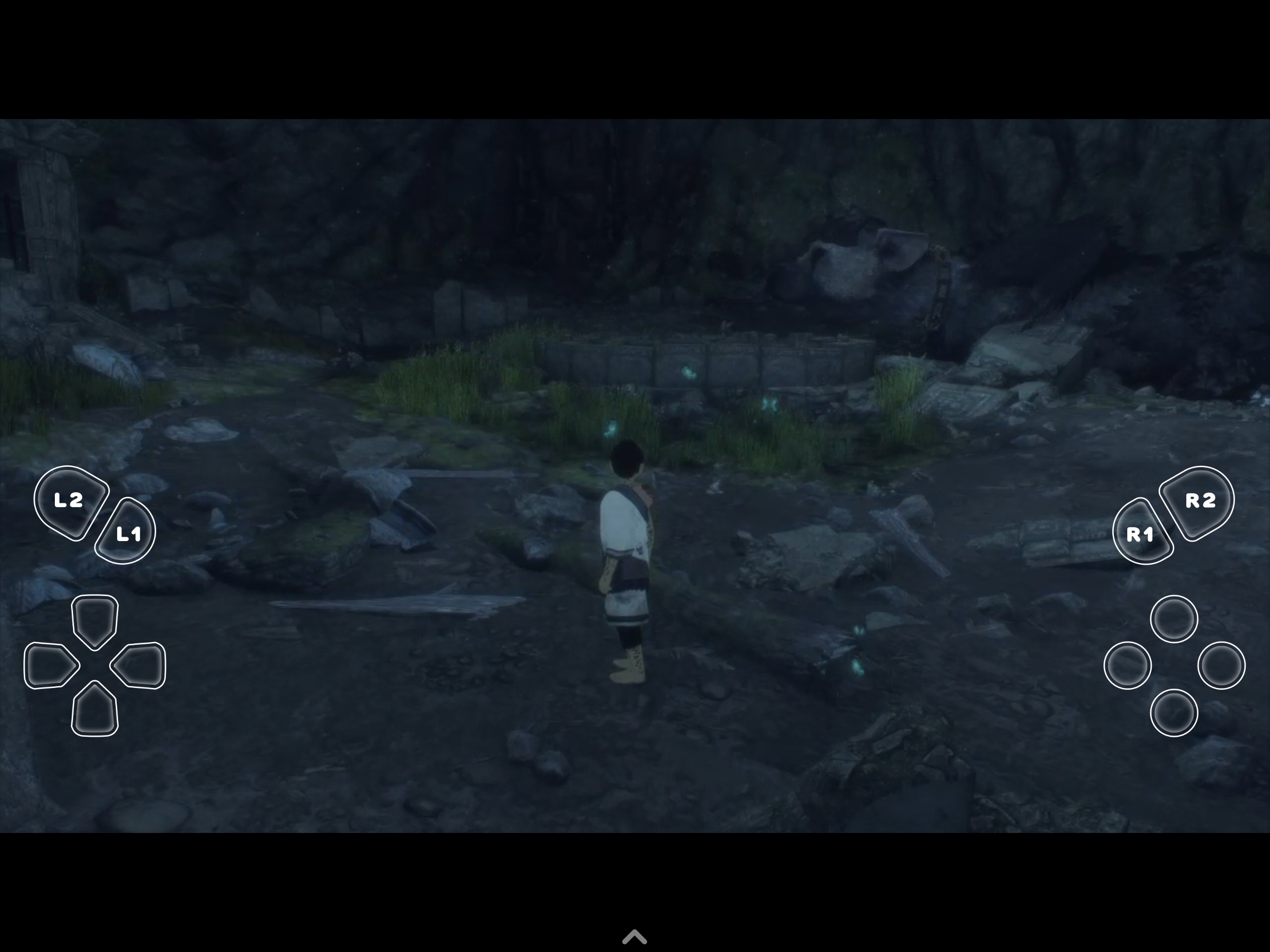 I was floored by PlayMira's implementation when I first tried it in August, and I've continued to use it to play games such as No Man's Sky, Final Fantasy XV, and The Last Guardian on my iPad Pro, both on Wi-Fi and 4G. You won't believe what PlayMira does until you try it. [Previous Coverage]
Reading & News
Pocket. Every article I want to read ends up in Pocket. Granted, I'll never get to read most of them, but it's good to have a place where anything can be archived for later. I switched to Pocket a while back because of its annual stats released at the end of the year; it may sound silly, but I look forward to the insight about my reading habits and patterns over the course of 12 months.
Not much has changed in the Pocket reading experience lately, but the company rolled out recommendations and social features that I've been using regularly. I find Pocket's personalized recommendations to be more interesting than anything Google or Apple suggest in their news apps.
Nuzzel. I think Twitter missed a huge opportunity by not acquiring Nuzzel years ago. This app is based on a deceptively simple concept: it aggregates the most popular links shared by people you follow and it presents you with a list of articles to read. Because of my aforementioned effort to use Twitter less, I've relied on Nuzzel over the past few months to give me a summary of what people I follow are talking about without having to open my timeline. Nuzzel is perfect for news junkies and it helps if you're trying to cut back on your Twitter consumption. [Review]
Fiery Feeds. There's no shortage of RSS services that have cropped up after the demise of Google Reader, and Fiery Feeds is an app that doesn't care about which one you prefer – it supports them all. Fiery Feeds is the Airmail of RSS clients: it's highly customizable and it comes with power user features that include a URL scheme to create actions for third-party apps.
With Fiery Feeds, I can catch up on my subscriptions and save articles as tasks in Todoist. I like the typographic controls available in settings and support for multiple themes, too.
Home
Hue. I wasn't fond of the redesigned Hue app when it launched, but the new look has grown on me and, following updates, I understand why Philips was trying to simplify their light management UI.
I couldn't live without my Philips Hue lights: besides setting the mood for watching movies or having dinner with friends, they're just convenient to use. The official Hue app lets me access my lights from anywhere thanks to my online Hue account, and it's also how I configure scenes for Alexa and the app's widget.
Elgato Eve. Over the past two years, I've bought a handful of Elgato Eve sensors to measure temperature and humidity levels in my apartment. I've recently added an Eve Door sensor to the mix, and I'm considering purchasing a bunch of Eve wall plugs, too. The Eve app is the dashboard that connects all of these accessories.
In the 'At a Glance' section, there are live-updating tiles with the status of each sensor; you can 3D Touch one to peek at measured data, and press harder to open the accessory's dedicated page with historical charts and trends. The Eve app was updated with a colorful new design this year (which I like), and it can also be used to view and control other HomeKit accessories such as Philips Hue lights.
Canary. After using Manything as a home surveillance system for a year, we upgraded to a Canary camera per my friend Myke's recommendation. We liked the first Canary camera so much, we bought a second one within two weeks.
The Canary app for iOS and watchOS is pretty good: it uses rich notifications with video previews to show you if any activity has triggered its motion detection system, and there's support for automatic mode switch based on geolocation and Wi-Fi. If I'm home, the Canary cameras are automatically disarmed; when I walk out and leave, the Away mode is engaged and I can receive notifications for motion activity. I can also browse a timeline of events in the app, rich notifications show video previews on iOS 10, and I can view 'HomeHealth' information captured by the cameras' embedded sensors, which include temperature, humidity, and air quality.
Yonomi. I discovered Yonomi thanks to Dan Moren, and I believe it's an under-appreciated home automation gem. Yonomi can connect to a variety of connected home devices like Hue lights, Harmony hubs, WeMo switches and bulbs, Sonos speakers, and more. Once you've configured hardware to be accessed by Yonomi, you can create routines – automations that execute actions if specific conditions are met or if you manually run them.
You can create a routine that plays a favorite item on your Sonos, for instance, or one that turns off all your Hue lights. The best part, though, is that Yonomi can be connected to Alexa, so you'll be able to ask your Echo to perform routines via voice. I set up a few routines that I've used constantly for almost 6 months, but I plan to dig a lot deeper into this next year.
Health
Gyroscope. I track various aspects of my lifestyle and health with the iPhone and Apple Watch, and Gyroscope is the service that brings everything together in a beautiful and informative dashboard. Besides collecting data from HealthKit, Gyroscope connects to services like Moves, Spotify, and Instagram to import different bits of information you either share online (like pictures) or store on web services such as tracked locations and check-ins on Swarm.
Gyroscope wants to build a "complete story of your life", which you can visualize with elegant reports made of charts, cards, and summaries. If you're into the "quantified self" idea as much as I am, Gyroscope is the richest and best-looking dashboard you can find to surface correlations between your habits and health. I highly recommend considering the Pro membership to unlock more Gyroscope functionalities.
HeartWatch. Developed by David Walsh, HeartWatch is the ultimate dashboard for heart rate data captured by the Apple Watch. HeartWatch makes sense of your vitals by displaying sections for low, resting, and elevated heart rate. The more your heart rate stays in the blue zone, the better – unless you've been working out and saving workouts with the Apple Watch, in which case HeartWatch will display workout-related heart rates in their own section.
There's a lot to digest in HeartWatch, but everything is presented clearly and there's even support for sleep tracking. HeartWatch is a natural extension of Apple's tools for HealthKit and watchOS, and it's one of my most used Apple Watch apps. [Review]
AutoSleep. Also by David Walsh, the recently launched AutoSleep turns your Apple Watch into an automatic sleep tracker. It works like a Fitbit: you wear your Apple Watch to bed and that's it. No buttons to press, no special mode to engage. There's not even an Apple Watch app to keep installed – AutoSleep only lives on your iPhone.
It sounds like magic, but under the hood, Walsh created an algorithm based on advanced heuristics using HealthKit data and other iOS frameworks to determine when you're sleeping and at what time you woke up. I've been wearing my Apple Watch Series 2 to bed for the past week, and AutoSleep always calculated my sleep times correctly. There may be variations of a couple of minutes, but the invisible nature of AutoSleep and lack of manual management make it an absolute must-have to build a personal sleep log with minimal effort. [Review]
Images
Google Photos. I keep my primary photo library in iCloud and Apple's Photos app, but I also pay for Google storage because I want to have a secondary layer of backups in Google Photos. I find some of Google's AI-powered features to be more impressive than Apple's version – particularly content search, which yields more results than Photos on iOS 10. Whenever I can't find an old photo in Apple's app, Google Photos usually brings it up in a second.
Pixelmator. I'm no graphic designer and I only use Pixelmator for lightweight modifications to images and photos. The Pixelmator team did a good job in abstracting most of the complexity that comes with desktop image editors, crafting a mobile counterpart that is intuitive and delightful to use.
Pixelmator is my tool of choice whenever I have to work with layered images, change the background of screenshot templates, and other MacStories-related image edits. [Previous Coverage]
Annotable. For quick image annotations, I use Annotable. This app launched as a modern take on Skitch but it evolved into a much more powerful set of tools than its primary source of inspiration. Annotable can apply pixelation effects to hide details of images, overlay magnification loupes, and add shapes with color and size options. Annotable is a must-have for my app reviews and beta-testing needs. [Review]
GIPHY. I recently realized how much I use GIPHY across different apps and services. We have the Slack integration to share random GIFs with our team; I use the GIPHY app on iOS to search for GIFs and paste them in replies with Tweetbot; I also use the iMessage app to find GIFs while I'm talking to friends and want to send funny reactions in conversations. The GIPHY app has received some great updates this year, including the ability to save favorites to your account.