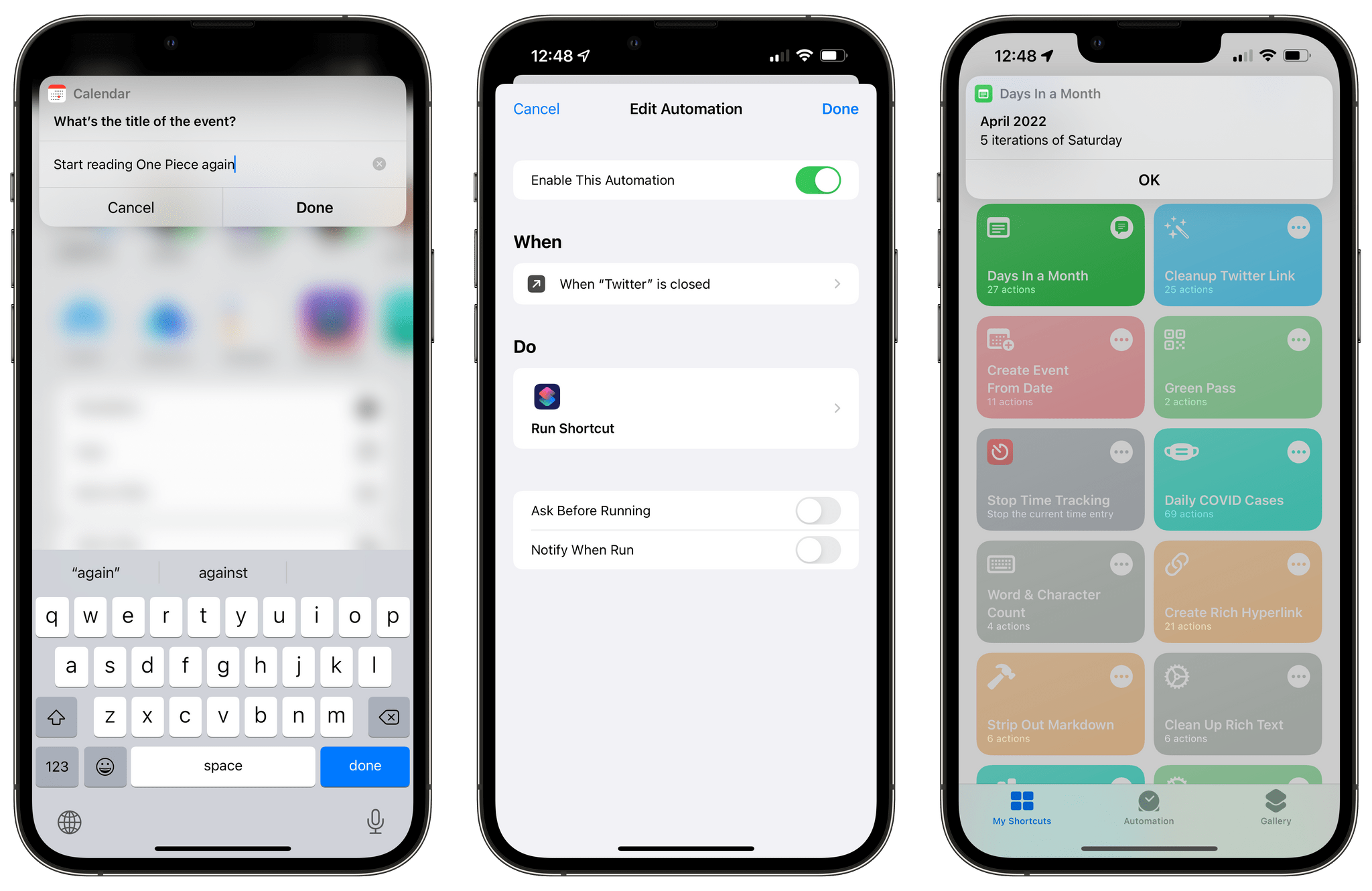 Automation April is well underway: we've entered the second week of our month-long special event about automation on Apple platforms, and – in case you haven't noticed – things are happening everywhere. We've published Shortcuts-focused articles on MacStories; interviewed developers of Shortcuts-compatible apps on AppStories; we've hosted a Town Hall Workshop on our Discord along with giveaways. And, of course, our panel of judges is now busy testing and evaluating shortcuts submitted by people for the Automation April Shortcuts Contest. If you haven't yet, now would be a great time to start following @AutomationApril on Twitter to keep up with everything we're doing.
Last week, I shared an initial batch of 10 shortcuts I prepared for Automation April here on MacStories. I'm back this week with another set of 10 shortcuts that encompass a variety of platforms, app integrations, and functionalities. In this week's collection, you'll find even more shortcuts to speed up macOS multitasking; a shortcut that makes it easy to create a calendar event starting from a date; there will be a couple of shortcuts for Markdown and Obsidian users too.
I'm having a lot of fun sharing these sets of shortcuts for Automation April. So once again, let's dive in.