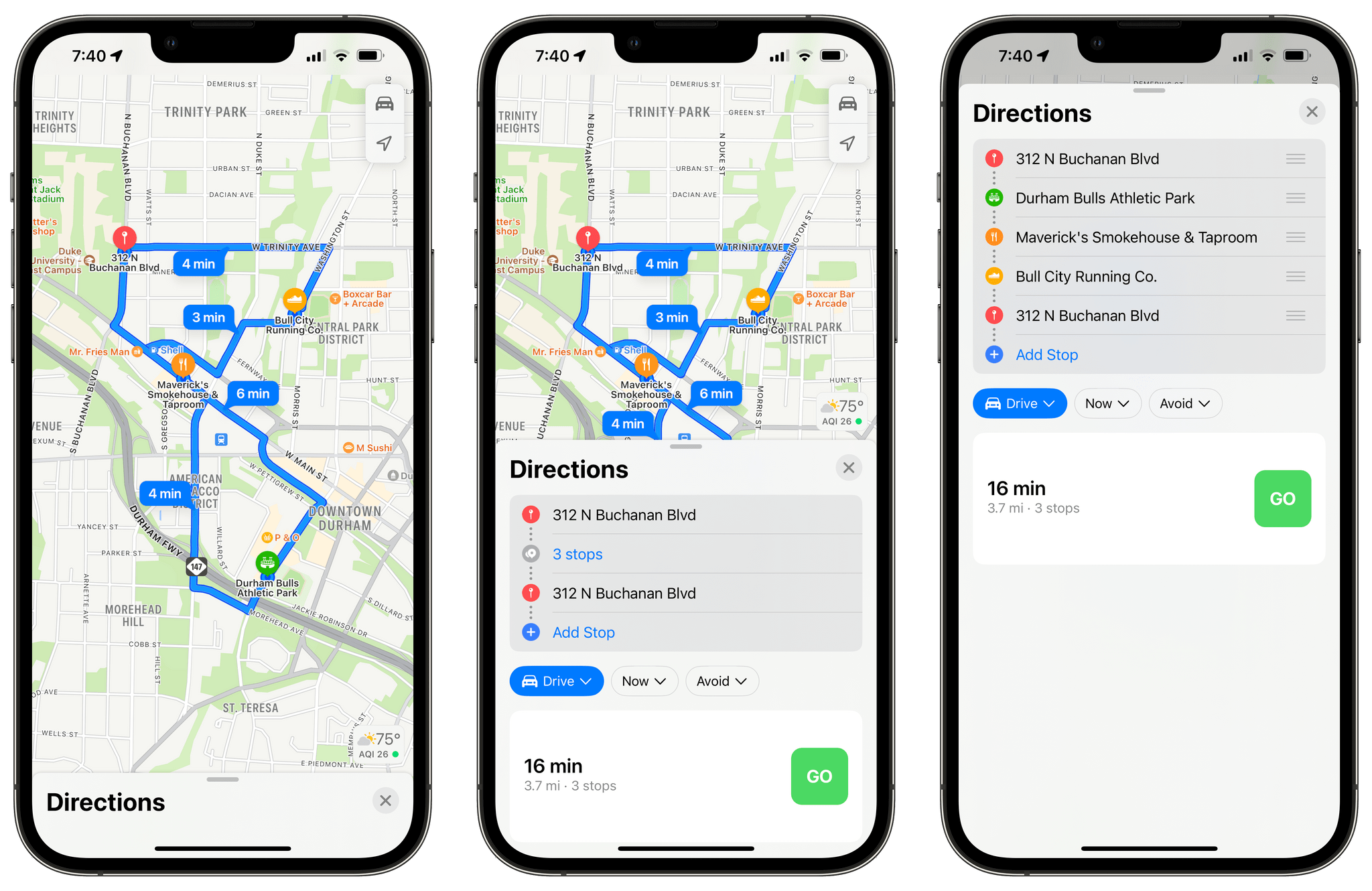 I recently moved from Illinois to North Carolina, and I don't know the area at all. As a result, I've been using Maps and CarPlay a lot since I got here. The new features coming this fall to each aren't as extensive as they've been in past years, but there are several small changes that represent the kind of incremental, 'quality of life' improvements that I expect users will appreciate.
Maps
Because so much of Apple Maps relies on methodically mapping the world bit by bit, many users are stuck waiting for Maps' underlying data to catch up with the app's features. The more detailed maps and 3D models of landmarks introduced last year are good examples. Both came with asterisks because they were only available in certain cities or countries at launch.
This year is a little different. Apple announced new countries and cities where you'll find the company's more detailed maps, 3D landmarks, and other changes, but this year, multi-stop routes and tweaks to Maps' routing UI will be available to everyone at the same time. It's a nice mix of brand-new features and incremental improvements that includes something for everyone.