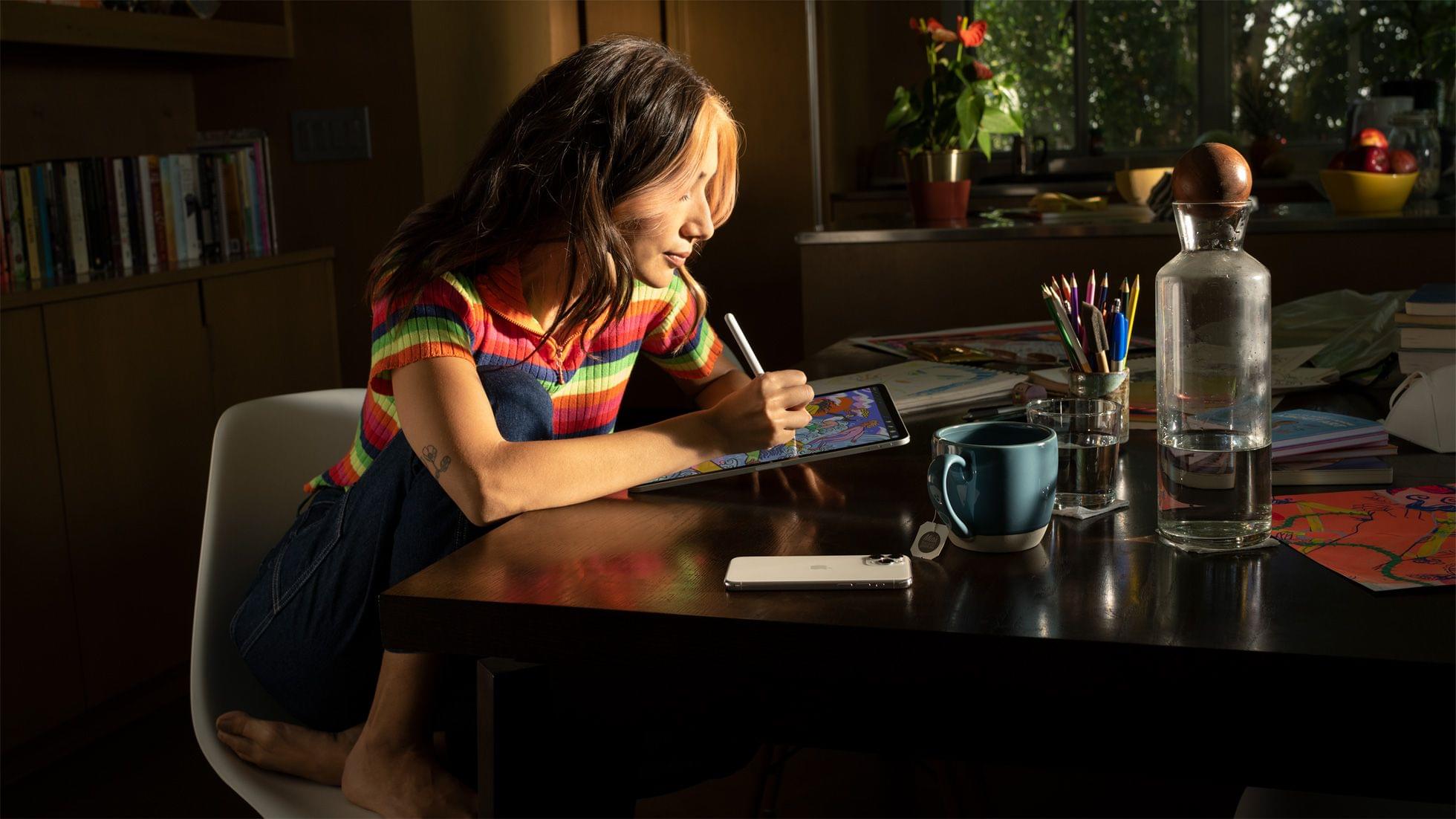 WWDC keynotes cover a lot of ground, hitting the highlights of the OS updates Apple plans to release in the fall. However, as the week progresses, new details emerge from session videos, developers trying new frameworks, and others who bravely install the first OS betas. So, as with past WWDCs, we've supplemented our iOS and iPadOS 15, macOS Monterey, and watchOS 8, and tvOS 15 coverage with all the small things we've found interesting this week:
iOS and iPadOS 15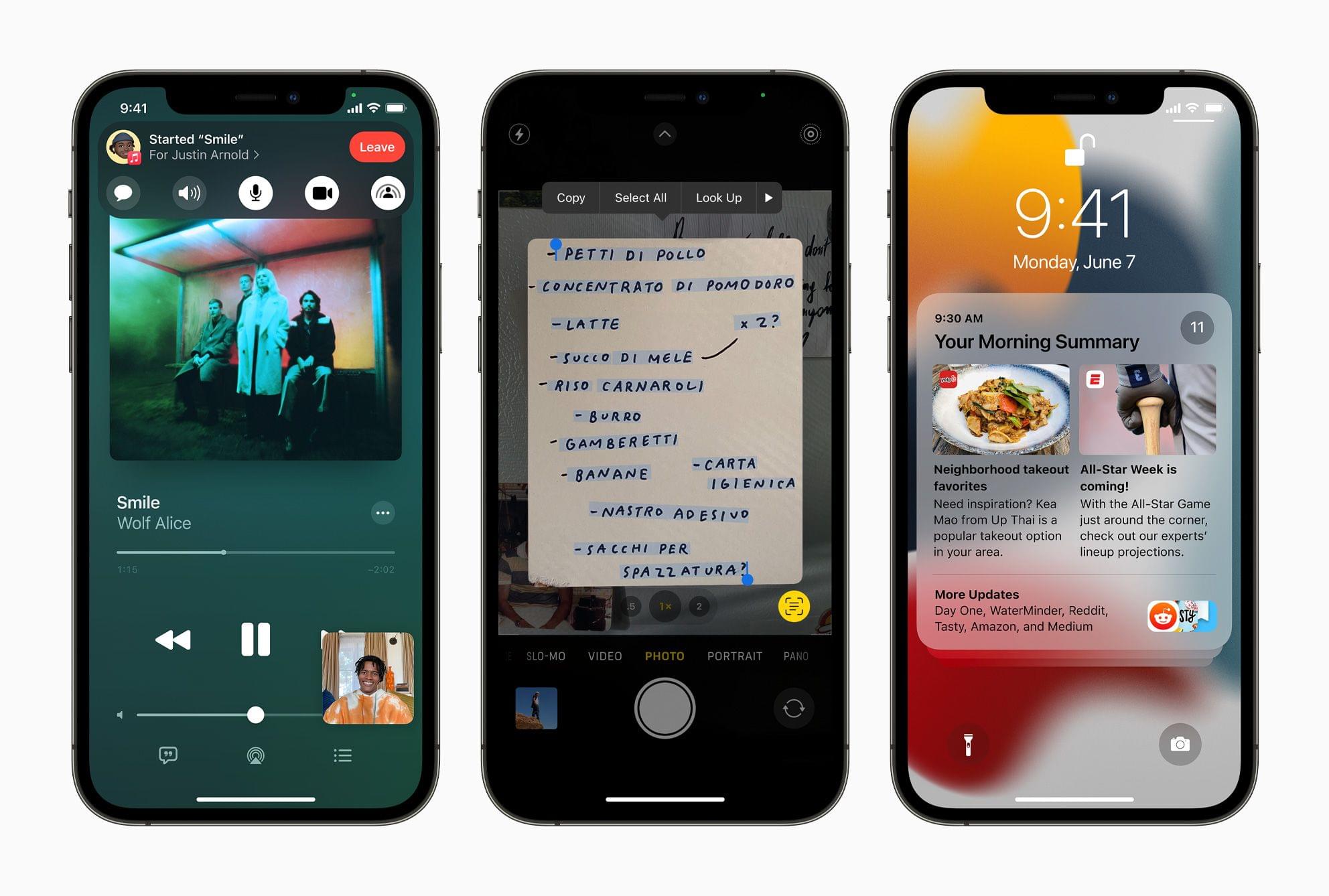 iOS 15 adds cross-app drag and drop.
iPhone apps will appear in landscape mode when displayed on an iPad being used in the same orientation.
The text magnification loupe has returned for helping pinpoint cursor position.
Apple will continue to provide security updates to iOS and iPadOS 14 for users who don't update their devices.
Shortcuts has added powerful new OCR and filesystem features.
The new OCR and filesystem features of Shortcuts in iOS 15 are WILD.

I created a shortcut that:

- Extracts text from an image using OCR
- Suggests some of that text as file name
- Saves the image into a specific folder in the Files app (in my case, local storage)

🤯 #WWDC21 pic.twitter.com/GQviSYSgeZ

— Federico Viticci (@viticci) June 9, 2021
There are new ways to share shortcuts, including as a file, which is handy for backing up shortcuts and sharing them privately.
Shortcuts are notarized like apps, identifying their creator.
Shortcuts can be folded, and there's a new Stop and Output action that can stop a shortcut and output information about its state for debugging purposes.
Two other great changes for Shortcuts power users this year:

- Fold blocks of actions in the editor, such as long 'Choose from Menu' blocks. This makes scrolling long shortcuts so much better 😍

– Stop and Output action, which stops a shortcuts and writes the result somewhere pic.twitter.com/8bqiBKq0RQ

— Federico Viticci (@viticci) June 7, 2021
Center Window mode on the iPad, which was demonstrated with Apple Mail during the keynote, is available to third-party developers, so look for it in your favorite apps this fall.
The iPad's multitasking window indicator makes it easier to tell which window has the focus.
The new ShazamKit API will allow developers to add audio and music recognition to their apps.
A new Spatialize Stereo option can simulate Spatial Audio for audio that hasn't been mastered to support the feature.
Apple's Human Interface Guidelines have been updated with a page on inclusive design.
Pull-to-refresh is coming to Safari.
Two-factor authentication codes are built into the Passwords section of Settings.
Voice Memos includes a new setting for skipping silences in recordings.
Apple continues to add features to Voice Memos that would also make sense as Podcasts audio effects…🤔

This year, they've added Skip Silence, which joins Enhance Recording from iOS 14. #WWDC21 pic.twitter.com/3uP8bOfQY8

— Federico Viticci (@viticci) June 8, 2021
Photos can display EXIF data, and location and date metadata can be edited manually.
You can ask Photos to suggest certain dates, holidays, places, and people less often, which will apply to Memories and similar features.
Photos has also added object and animal detection.
You can finally view EXIF metadata in the Photos app! You can also adjust date and time manually, and you can explore animals/objects recognized by machine learning. #WWDC21

(This is Wendy, our friends' very good Golden Retriever. She's adorable.) pic.twitter.com/wBR9HnrO1u

— Federico Viticci (@viticci) June 7, 2021
Reminders is adding custom smart lists that can be based on tags, priority, location, date, and other metadata.
A new Game Center widget displays the games your friends are playing.
With current-generation Xbox and PlayStation controllers, you can press a button to save the most recent 15 seconds of gameplay.
The redesigned Weather app includes new dynamic backgrounds.
Redesigned weather app and its amazing dynamic rendered backdrops.

The rain in the app actually hits the interface elements 🤯 pic.twitter.com/klE9NOcro5

— Sebastiaan de With 🏳️‍🌈 (@sdw) June 7, 2021
macOS Monterey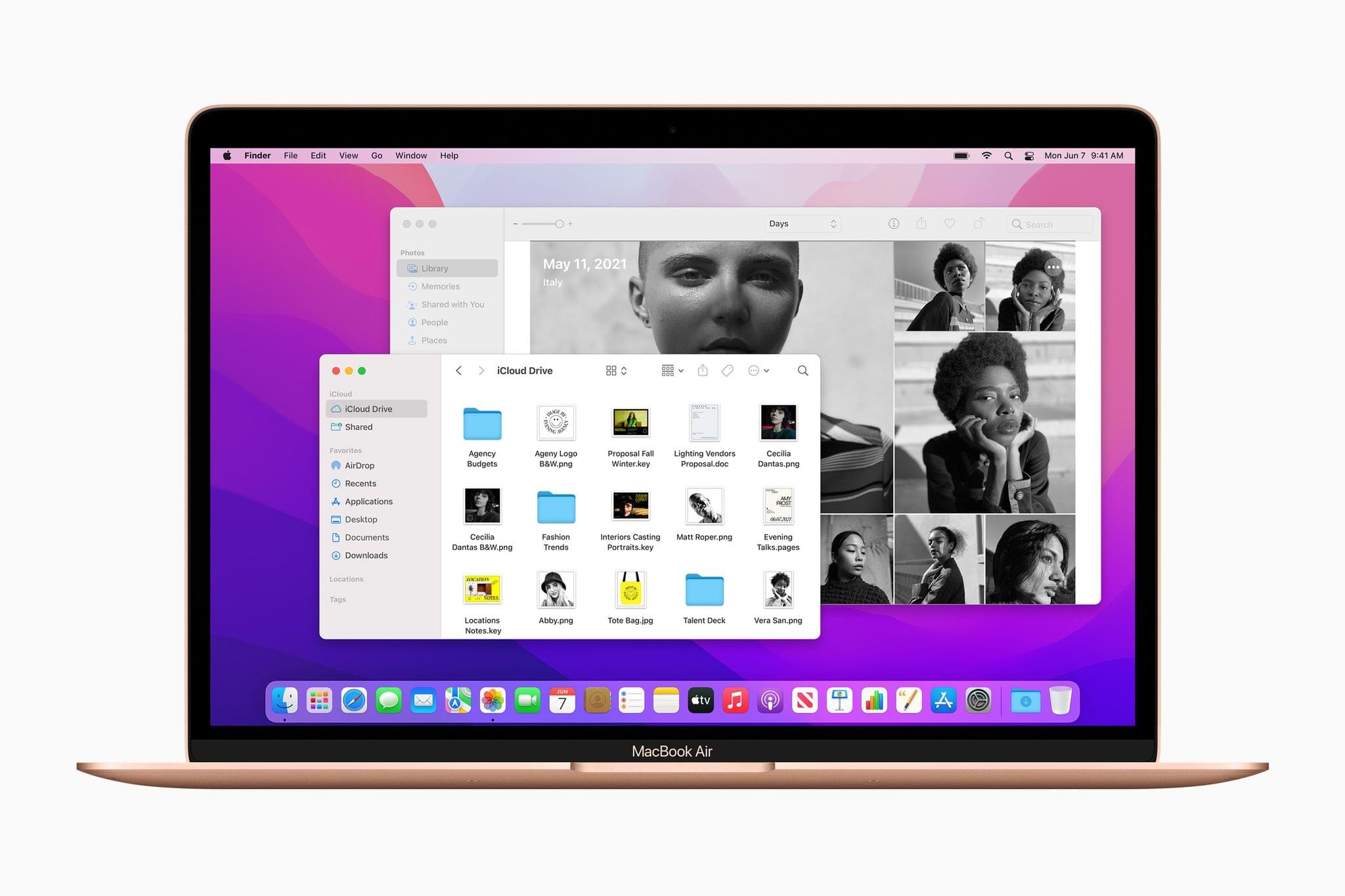 Universal Control, which lets you use one pointing device and keyboard across up to three Macs and iPads, must be initiated from a Mac.
Any app can offer Shortcuts actions, including apps built with AppKit.
Shortcuts can be run from the Touch Bar, menu bar, Finder, Objective-C and Swift code, and, of course, the app itself.
There's a new command-line utility that can list shortcuts, run them, and resign them.
A new MailKit API will allow developers to build extensions for Apple Mail.
Also available on iOS and iPadOS, continuous dictation does away with the 60-second limit on dictating into a text field on macOS Monterey.
Low power mode is coming to the Mac, reducing clock speed and dimming the screen to save battery power.
The long-neglected Books app will get a redesign on the Mac similar to what has been on iOS and iPadOS for the past few years.
macOS Monterey is added an erase all contents and settings option to System Preferences, making it easier to return a Mac to factory condition.
HomePod mini, Siri, and tvOS 15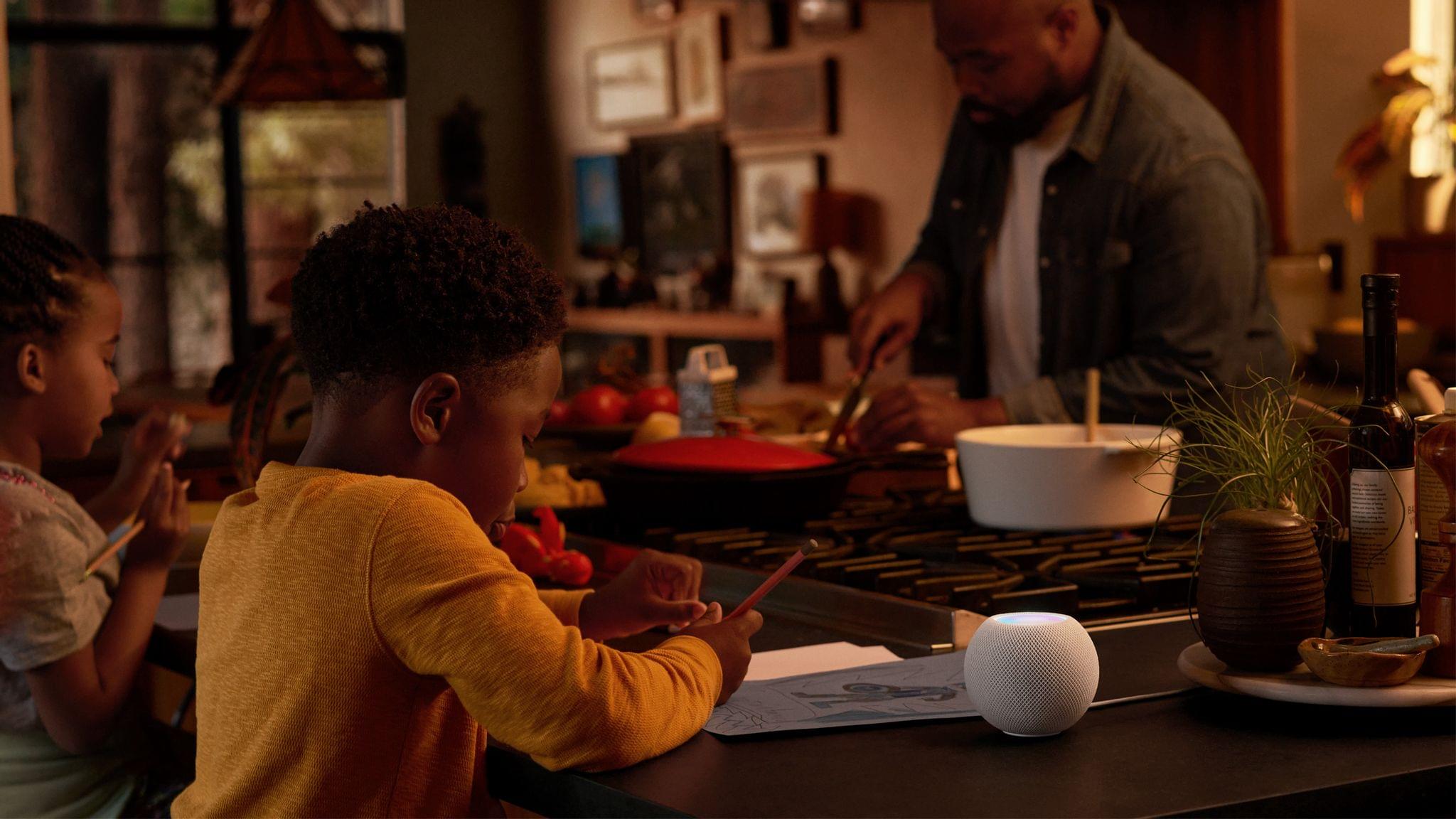 Siri is adding support for time-based HomeKit requests like "Hey Siri, turn off the lights in 30 minutes."
The HomePod mini is coming to Austria, Ireland, New Zealand, and Italy later this year with support for each country's native language.
Users will be able to turn on their TV, start watching video content, and control playback by making Siri requests via the HomePod mini.
Third-party HomeKit device makers will be able to integrate with the HomePod mini to make Siri requests.
A new 'For All of You' recommendation section in the TV app will suggest content based on the preferences and habits of all household members, and the list of people can be edited.
tvOS is adding new aerial screensavers for the Grand Canyon, Iceland, Patagonia, Scotland, and Yosemite.
Purchases and logins in tvOS can be authorized with Face ID and Touch ID.
tvOS can display up to four HomeKit camera feeds and turn on nearby lights and other accessories.
watchOS 8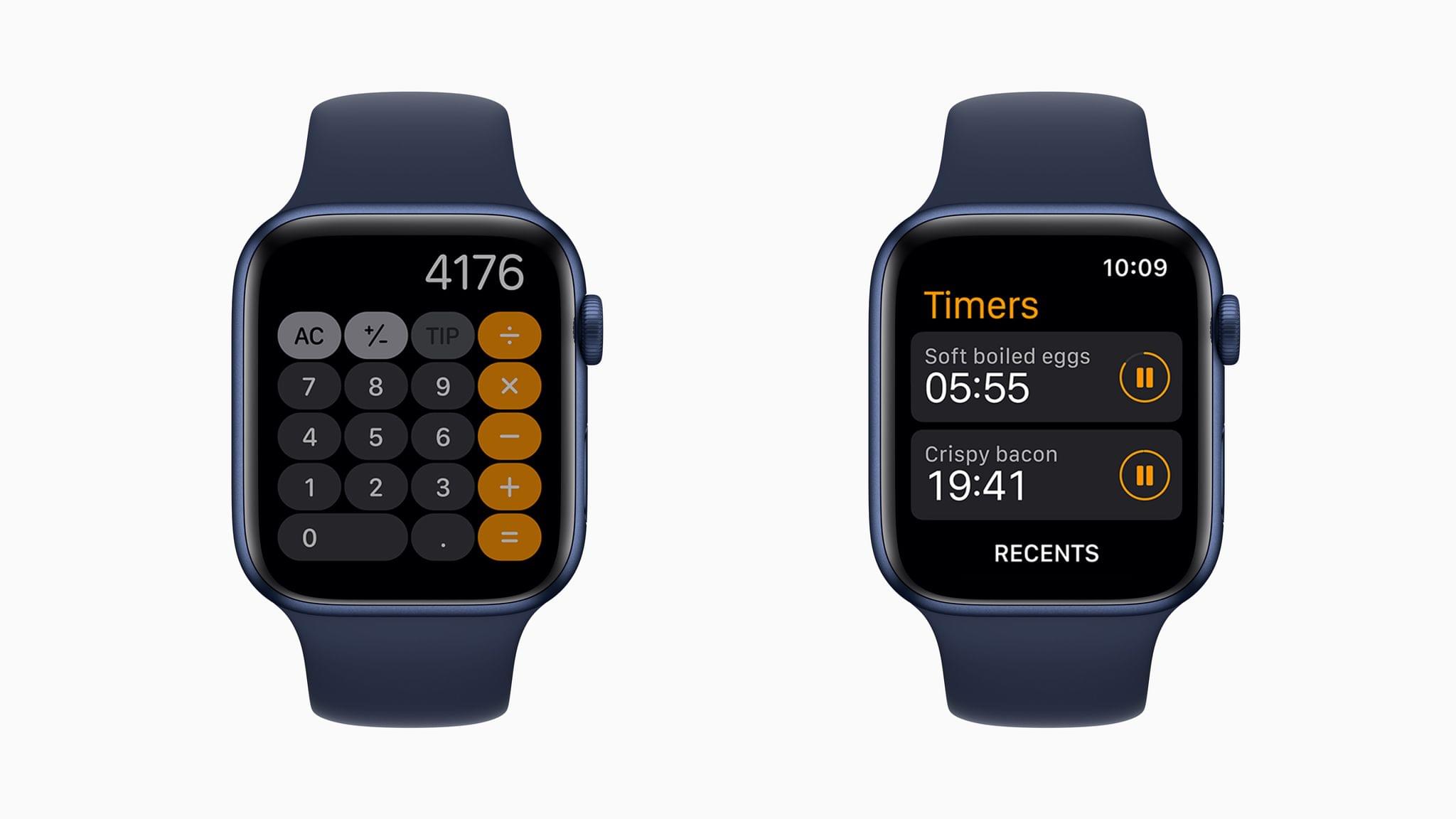 watchOS 8 supports new clock-based watch face complications.
Just noticed there is a new set of Time complications in watchOS 8. While a slight bit of 'Sherlocking' for Watchsmith, I'm honestly super glad it's here. A good number of my gray hairs came from supporting time based complications…glad I can focus elsewhere now. pic.twitter.com/q44aVDMoZh

— David Smith (@_DavidSmith) June 9, 2021
When a device is activated in the Home app, it will suggest other nearby devices you may want to interact with.
Multiple aspect ratios are supported for video cameras, as is two-way audio communications, for devices like HomeKit-enabled video doorbells.
With Home keys coming to the Wallet app, you'll be able to unlock your door with your Apple Watch if you have a compatible smart lock.
CarKey gains Ultra Wideband support so you can unlock your car and control its alarm and climate systems as you approach your vehicle.
Find Devices has been separated from Find My on the Watch.
Third-party apps can support the Watch's always-on display.
---
You can follow all of our WWDC coverage through our WWDC 2021 hub, or subscribe to the dedicated WWDC 2021 RSS feed.