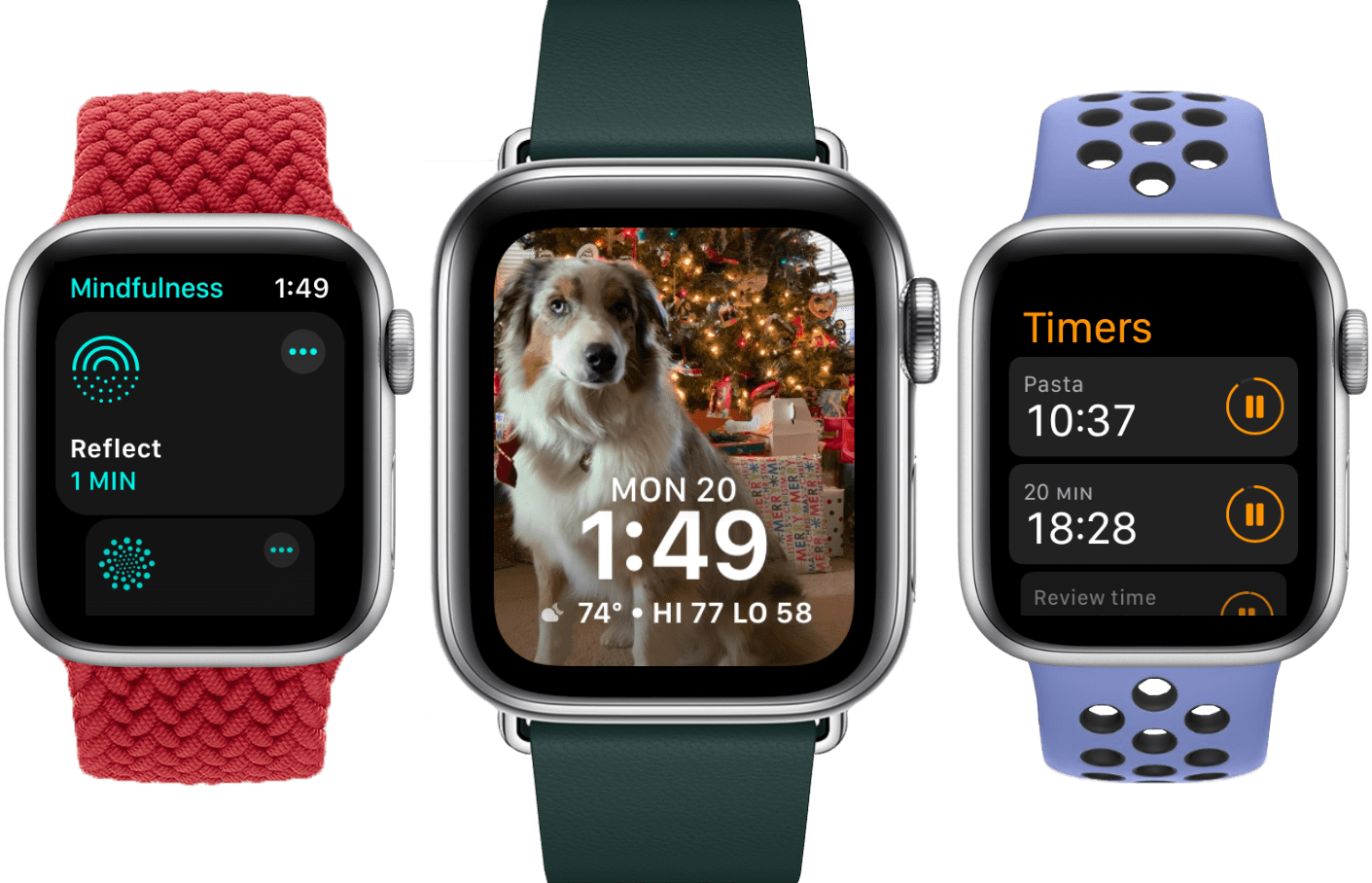 We've come a long way from the Wild West of watchOS' early versions. Changes in recent years have been thoroughly iterative in nature, suggesting that Apple believes that the platform has reached maturity. watchOS 8 heralds no deviation from this path, but as usual, a host of features bring new minor excitements for us to explore.
Health and fitness are established pinnacles of any good watchOS update, and this year's offerings include a new Mindfulness app, sleep tracking improvements, and expanded workout types. Since Complications can now communicate with Bluetooth devices, health and fitness data from Bluetooth accessories will be more accessible than ever.
The usual host of first-party app updates are back this year too, with Home and Timers getting the most interesting changes. As for watch faces — another common source of easy feature additions — Apple seems to have dropped that ball this time around. Only two new faces are joining the ranks, and existing faces have remained stagnant.
At the system level, text input has received some nice updates. While still a bit clunky, some of the strictest limitations have been lifted, making the Apple Watch useable in more situations where I would previously have never considered it. The always-on display in Apple Watch Series 5 and higher will be far more useful in watchOS 8 as well, as third-party apps are finally able to utilize it.
Despite a lot of tidbits scattered throughout, watchOS 8 is easily the smallest annual update in the Apple Watch's short history. This shouldn't be a surprise given that we're in the second year of a global pandemic, but it still feels disappointing.
Hopefully next year Apple will devote a bit more time and effort to watchOS, but for now let's dig into the new additions that we do have to explore. Despite the small size of watchOS 8, its features are all positive improvements, and it's still the best iteration of the Apple Watch operating system to date.