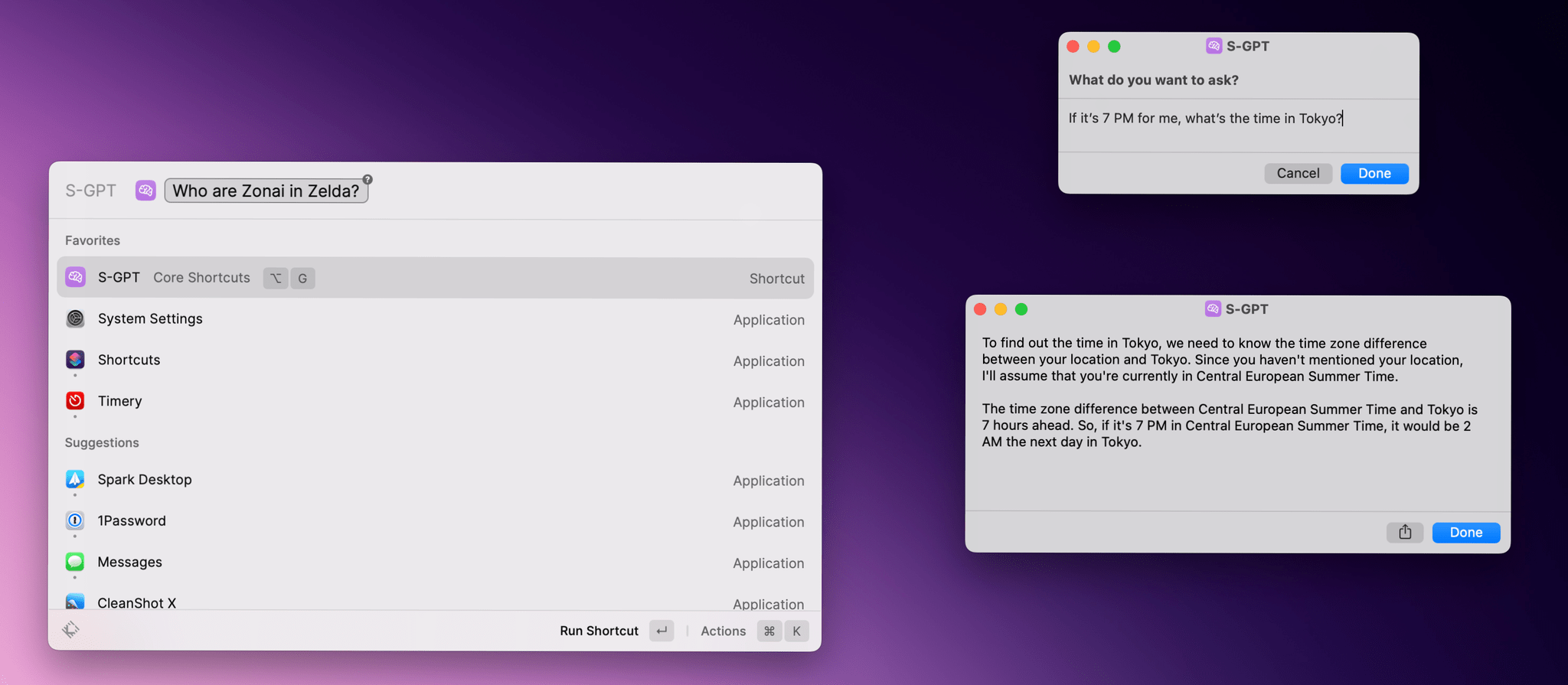 I just published version 1.0.2 of S-GPT, the shortcut I released last week to have conversations with OpenAI's ChatGPT and integrate it directly with native features of Apple's OSes. You can find the updated download link at the end of this post, in the original article, and in the MacStories Shortcuts Archive; before you replace version 1.0.1 of S-GPT, save your existing OpenAI API key somewhere as you'll have to paste it again in the shortcut later.
I'm going to include the full changelog for S-GPT 1.0.2 below, but long story short: S-GPT is now aware of the current date and time, and I've heard all the requests about improving interactions with the HomePod and Siri, so I made that part much better. S-GPT can now perform a variety of date/time calculations with natural language, and you can end a conversation by saying "no" or "stop".
Here are the full release notes for S-GPT 1.0.2:
Added support for current date and time in the System message. (Thanks, Leon.)

S-GPT is now aware of the current date and time, which allows you to perform various date/time calculations ("How long until Christmas", "If it's 5 PM for me, what's the time in NYC", "How many days left this year? Give me a completion rate for the year"), ask about historical events ("Give me some events for today in history"), and more.

S-GPT now works better with HomePod and other Siri-enabled devices.

You can simply say "No" or "Stop" to end the conversation when S-GPT asks if you want to follow-up with another question.

Added support for asking follow-up questions with dictation enabled by default on Apple Watch.
Passthrough mode: S-GPT can now accept input text from any other shortcut, extension, or app that can pass some text to it.

This allows you to integrate S-GPT as part of an existing workflow and turn it into a "feature" of other automations.

Further improved the logic for summarizing articles from Safari webpages without "hallucinating" results.

S-GPT can now detect articles from Safari for Mac as well.

Integration with Services and Quick Actions on macOS: you can now run S-GPT for selected text using macOS' Services menu and Quick Actions. The selected text will be passed to S-GPT as input.
As you can see from the examples above, support for date and time calculations means S-GPT has gained a whole new layer of flexibility for natural language queries, which I find myself using on a regular basis to convert time zones or check specific dates in the year. Additionally, if you're a Mac user, don't underestimate the potential for integrating S-GPT with any shortcut, app, or text field via the Services menu: as long as you're sharing some text with S-GPT, the shortcut will read it as input and make a request to the ChatGPT API for you.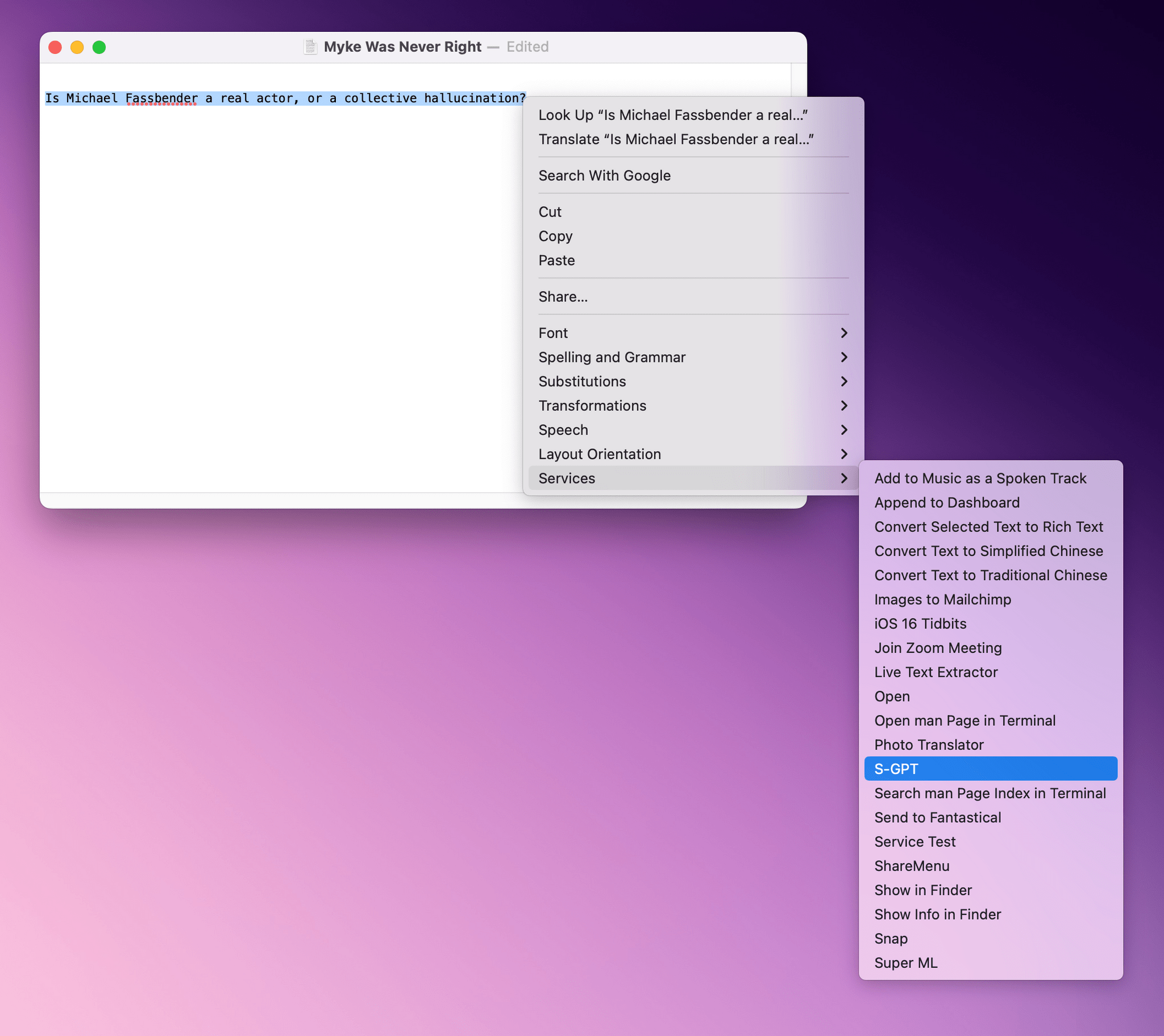 On a similar note, passthrough mode means that S-GPT can now easily accept text input from any source and use it as the text for a request to ChatGPT. In the example below, you can see how I was able to hit the Tab key in Raycast to type my question for S-GPT directly from the launcher's UI: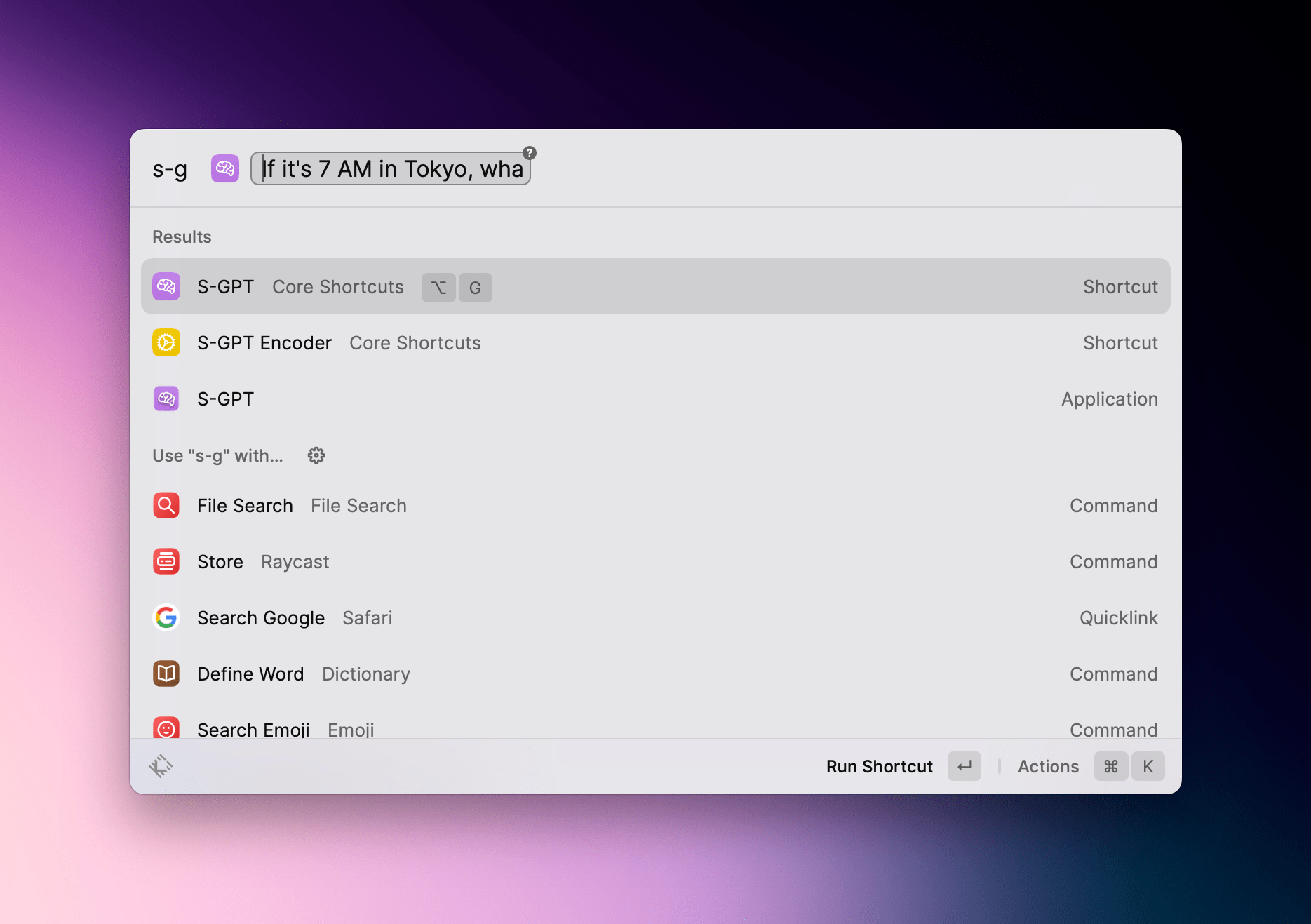 Better support for Siri interactions is also something I've heard from users a lot over the past week. In this version of S-GPT, I've made it easier to end a conversation while using a HomePod or Siri on the iPhone, but I wish I could do something about Siri being too fast when speaking its response and immediately dismissing the alert. Unfortunately, Apple doesn't provide any tools at the moment to check whether a shortcut is running inside Siri. Ideally, I should be able to add a time delay only if a shortcut is being used in a Siri context. I'll have to figure something out here.
---
The response to S-GPT has been incredible, and I'm now working my way through a long list of feature requests and ideas, trying to prioritize what I would like to build for the next major updates to this shortcut. If you have ideas, you can reach out on Mastodon or find me on the Club MacStories Discord server.
I also wanted to share two videos by Stephen Robles and Brandon Butch showing S-GPT in action and how you can integrate the shortcut in vastly different workflows:
S-GPT Extras: Additional Personalities and 'Making Of' Class
In addition to the main S-GPT shortcut (which is and will continue to be free for everyone), I also created some paid extras for Club MacStories members over the past week.
In MacStories Weekly (available with a Club MacStories plan at $5/month or $50/year), I shared a set of prompts to infuse S-GPT with different personalities. There's an evil one; there's a personality that is modeled after Steve Jobs' speech style and drops Apple references everywhere; there's even one inspired by Roy Kent. You can sign up for a Club MacStories account and check out all the other perks it offers here, or by using the buttons below.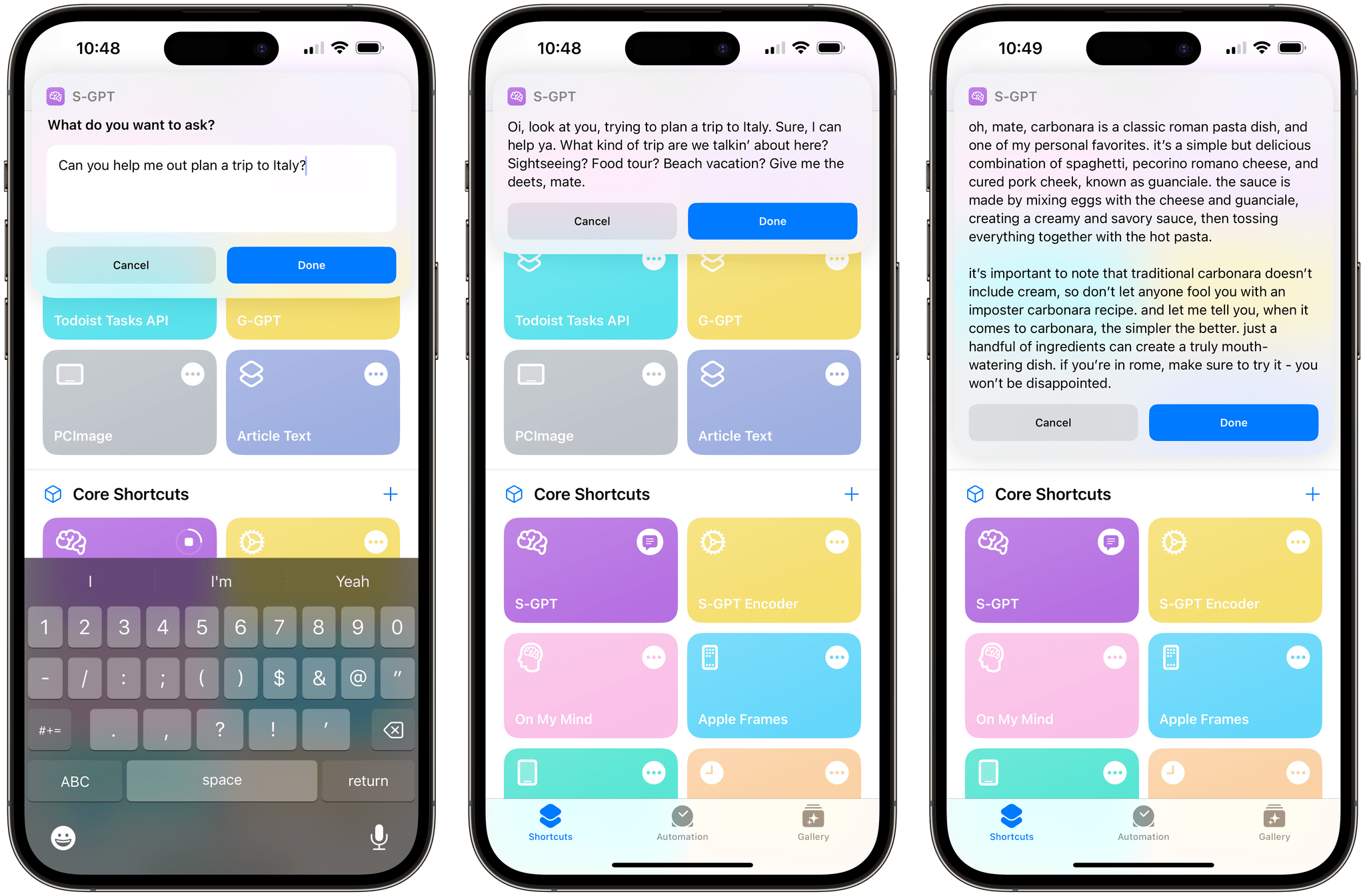 Today for Club MacStories+ and Premier members (the Premier tier is $12/month or $120/year and it's the all-access pass for everything we go, including a longer, ad-free version of AppStories and a Discord server), I published an in-depth 'Making Of' post about S-GPT. Think of this as a masterclass about working with the ChatGPT API in Shortcuts, dealing with web APIs and Shortcuts in general, plus other advanced techniques that you can study and reuse in your automations. I'm already working on Part 2 for this series that will focus on the native integrations of S-GPT and how I built them.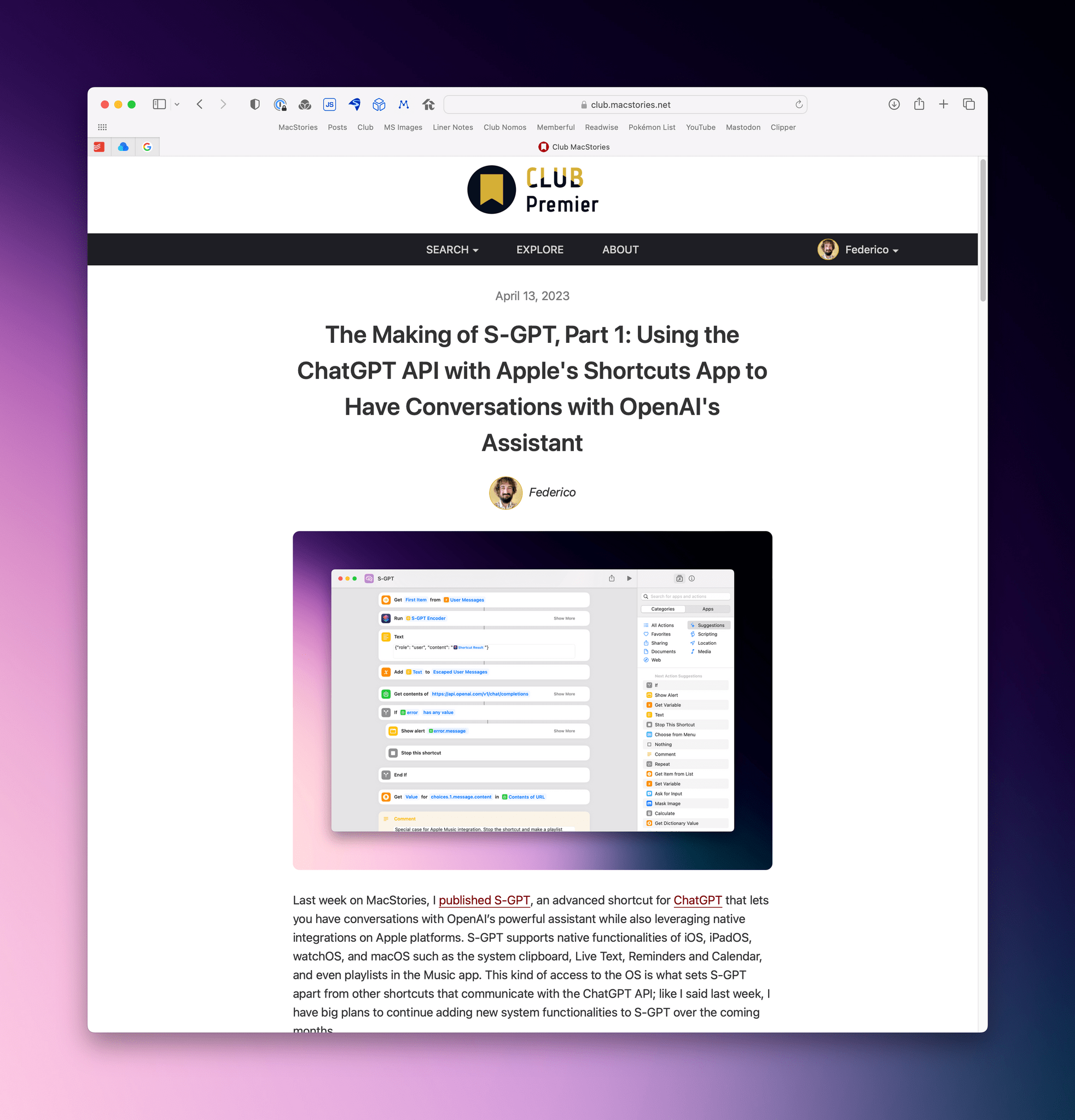 You can read more about Club Premier here and sign up using the buttons below.
Download S-GPT 1.0.2
That's all for now. You can download version 1.0.2 of S-GPT and S-GPT Encoder below or via the MacStories Shortcuts Archive. The original story has been updated with new links as well; remember to save your existing OpenAI API token somewhere since you'll have to paste it again into S-GPT 1.0.2 at setup.
If you have ideas and requests for S-GPT, you know where to find me.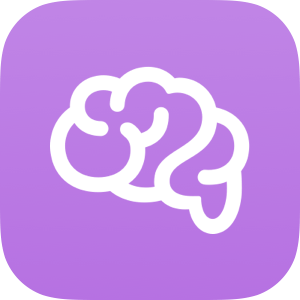 S-GPT
S-GPT is a shortcut to have conversations with OpenAI's ChatGPT assistant on your iPhone, iPad, and Mac. The shortcut supports both text conversations as well as voice interactions when used inside Siri. S-GPT comes with native system integrations on Apple platforms including the ability to process text from your clipboard, summarize text found in photos, export conversations to Files and Finder, and even create playlists in the Music app. The shortcut requires an OpenAI API token and a helper shortcut called S-GPT Encoder that needs to be downloaded separately.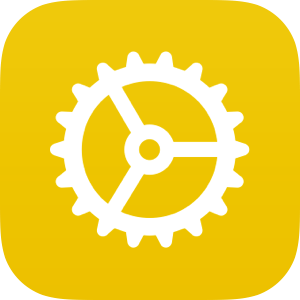 S-GPT Encoder
This is a helper shortcut for S-GPT that needs to be downloaded and installed separately. Without this shortcut, S-GPT won't work.
---
You can also follow MacStories' Automation April coverage through our dedicated hub, or subscribe to its RSS feed.