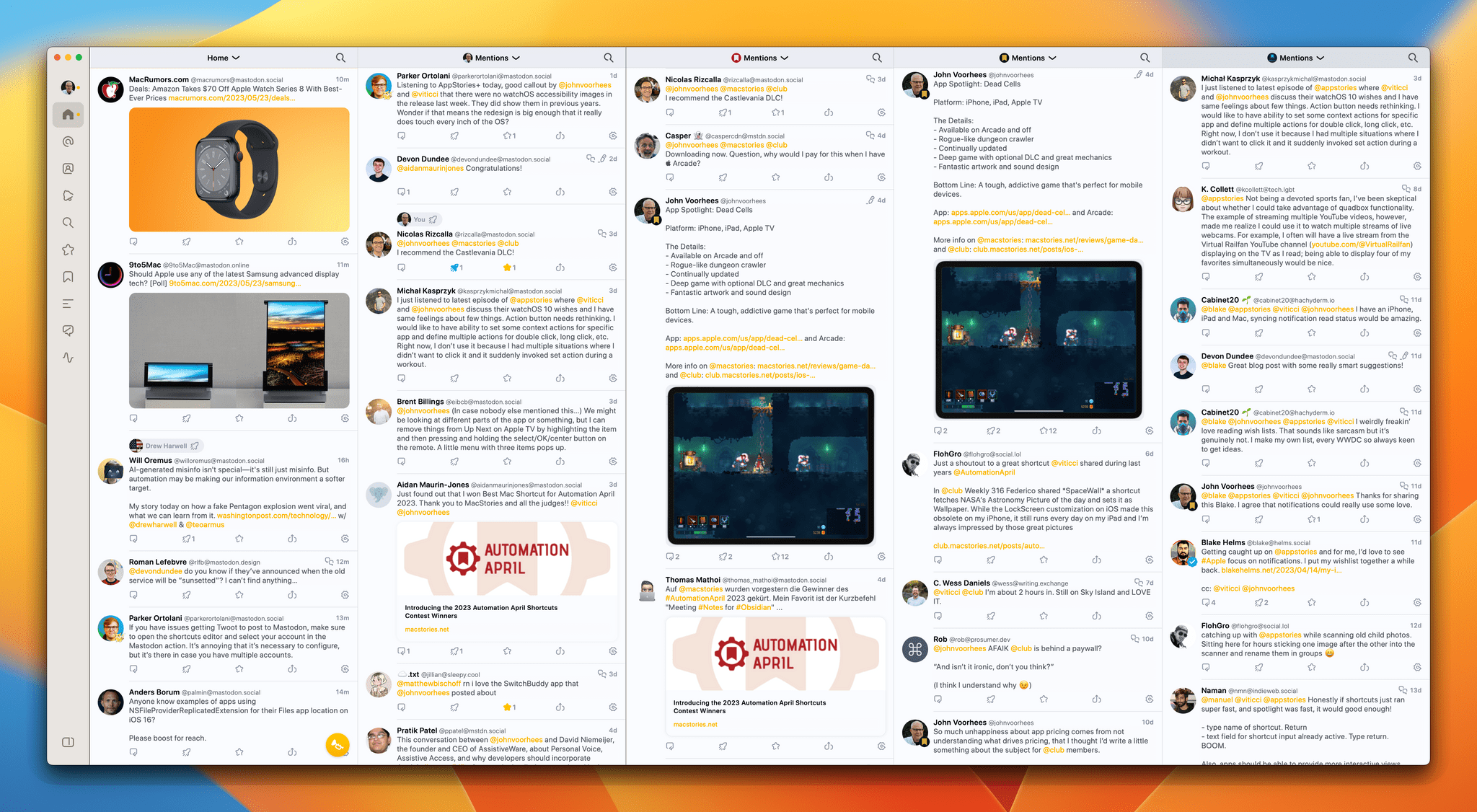 Ivory, Tapbots' Mastodon client, is now available on the Mac, and like its iOS and iPadOS counterparts that Federico reviewed in January, Ivory for Mac is every bit as polished.
A lot has changed since Ivory was released on the iPhone and iPad. At the time, there were hardly any native Mastodon apps for the Mac, so I was using Elk in a pinned Safari tab. That's changed. There are several excellent native apps now, including Mona, which I reviewed earlier this month. What Ivory brings to the growing field of native apps is what we saw with iOS and iPadOS: impeccable taste and snappy performance that few other apps can match.
By now, most MacStories readers are probably familiar with the table stakes features for Mastodon clients. Ivory ticks all of those boxes. Also, if you've already tried Ivory for iOS or iPadOS, you've got a big head start on the Mac app because they're very similar. However, if you're new to Ivory, I encourage you to check out Federico's review of Ivory for the iPhone and iPad because I'm not going to cover that same ground again. Instead, I want to focus on the Mac version's unique features and the details that make it such a compelling choice for Mac users.