This week on AppStories, we explore alternative Apple timelines by asking the question: What if?
Sponsored by:
Dropzone 4 – The essential drag and drop productivity enhancer.
---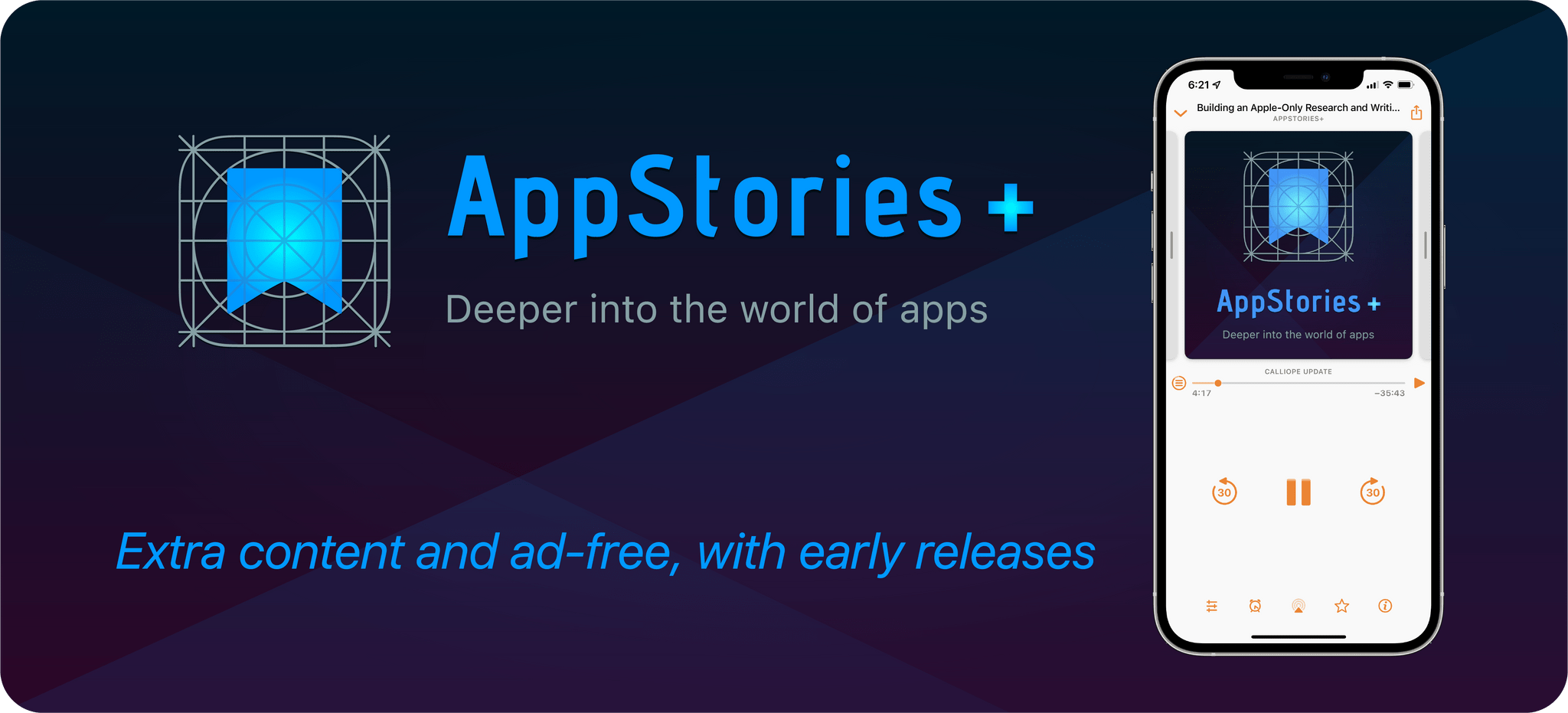 On AppStories+, I try to simplify and speed up my backup setup, and Federico has an update on his default apps.
We deliver AppStories+ to subscribers with bonus content, ad-free, and at a high bitrate early every week.
To learn more about the benefits included with an AppStories+ subscription, visit our Plans page, or read the AppStories+ FAQ.