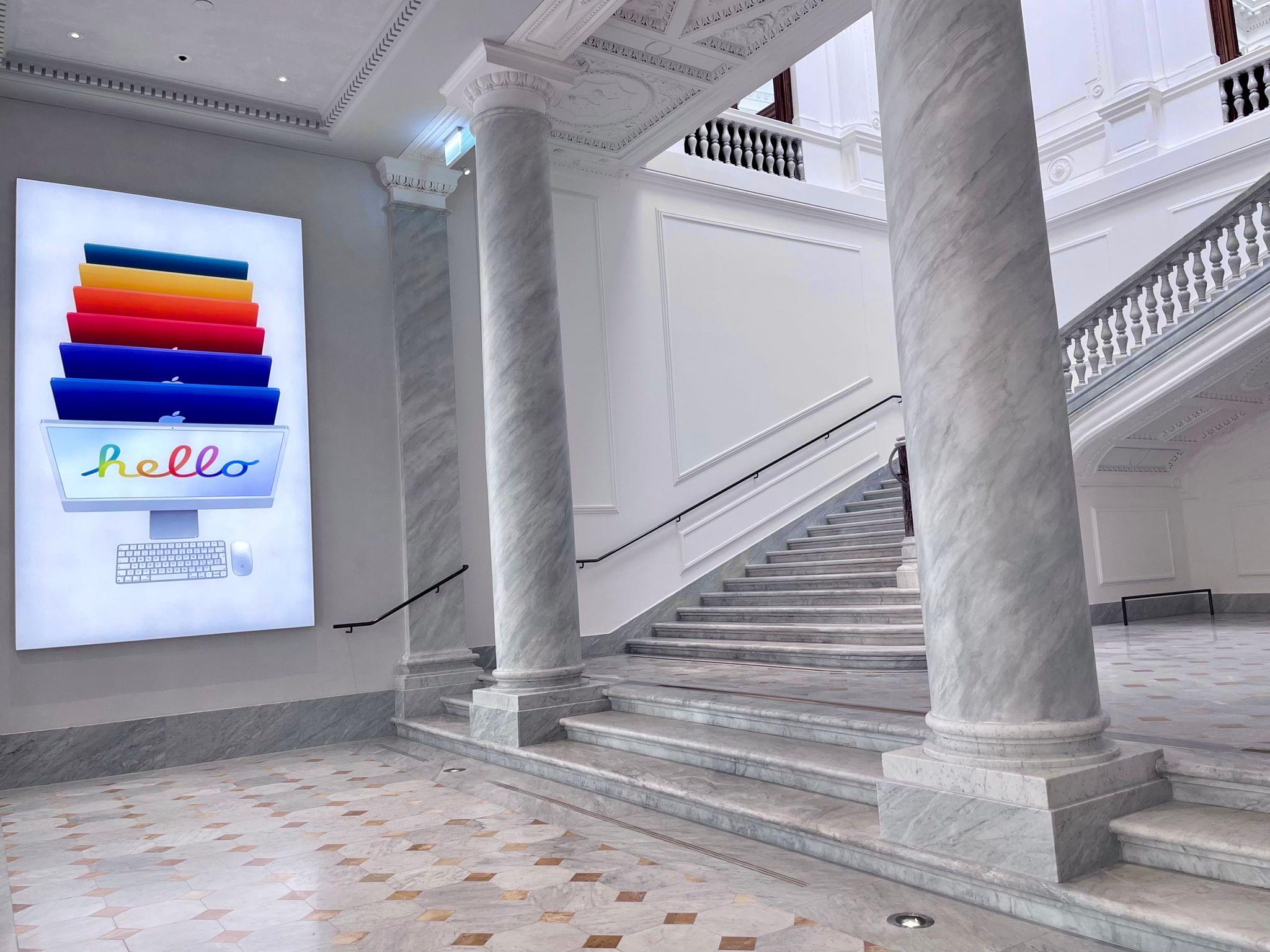 Earlier today, Apple officially opened their new flagship retail store in Rome, Italy. Located on the popular Via del Corso street in the city's historical center, the new store – which we previously covered here – is located in the historic Palazzo Marignoli, a 19th century building that has been renovated by Apple and painstakingly restored to its former glory.
I, along with our designer and photographer Silvia Gatta, was able to visit the Via del Corso store yesterday ahead of its grand opening to the public. Coincidentally, the occasion also marked the first time Silvia and I were able to visit the center of Rome free of red-zone restrictions since October 2019, when we took an amazing tour of Rome to demonstrate the iPhone 11's camera capabilities before the pandemic hit our country in early 2020.
Besides the underlying sense of euphoria for seeing the Spanish Steps again and being around tourists for the first time in nearly 18 months, we came away impressed with what Apple has accomplished with its new Rome retail store. The Via del Corso store is an outstanding exercise in blending Rome's rich architectural history with the modern reality of Apple's computers and wearable devices – a challenge that the company didn't take upon lightly, and which has, in fact, shaped the overall identity of the Via del Corso store.
Let's take a look.