Testing, Compatibility, and Performance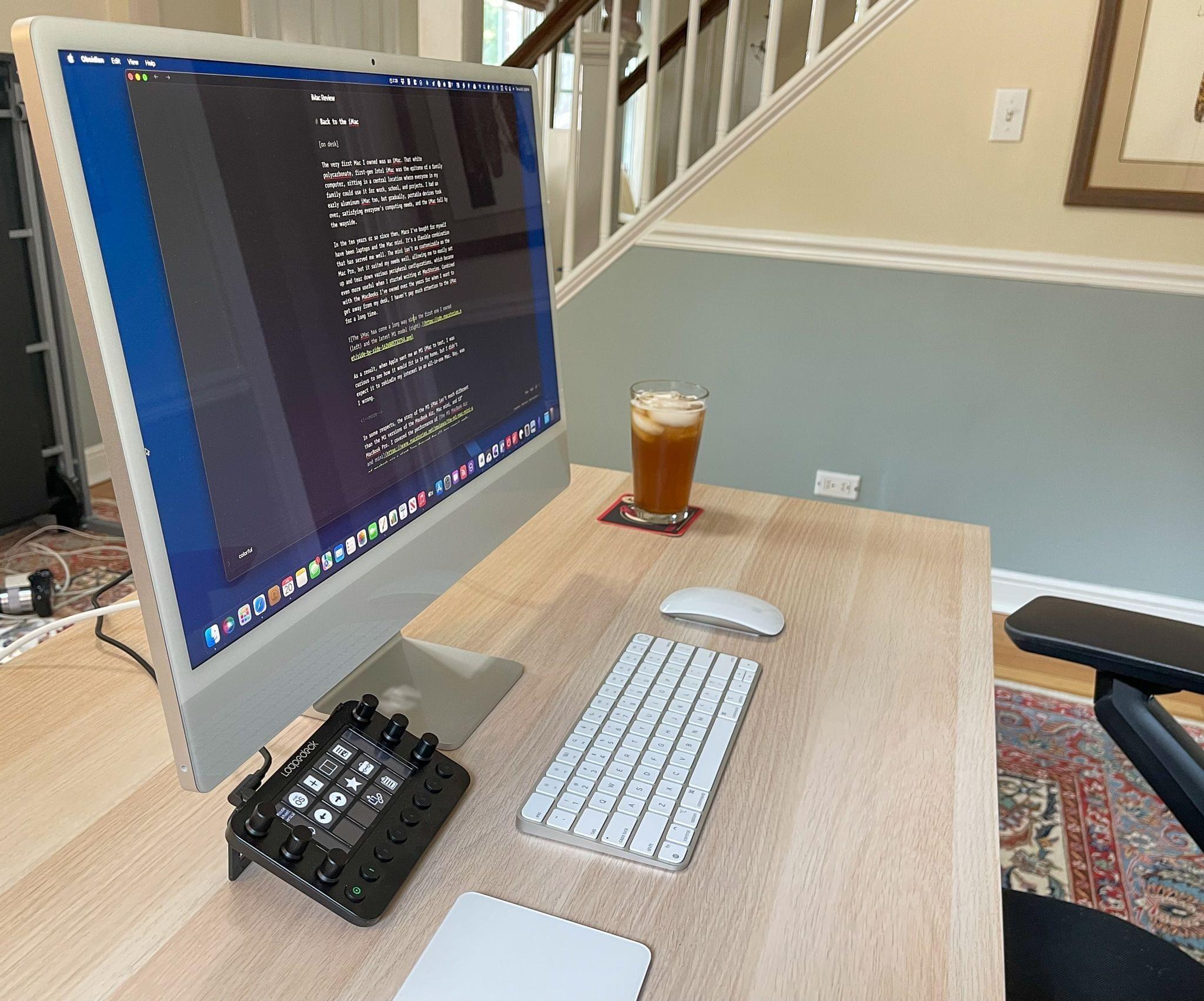 My testing was a little different this year than in the past. Shortly before WWDC, Apple sent me an M1 iMac that I reviewed in July. That's the Mac that I've spent 99% of my time working on with Monterey. In fact, I've done the vast majority of all my work on this iMac since June. I also installed Monterey on a 2016 MacBook Pro, but that was primarily to track down a Safari bug that has since been fixed.
As an aside, I'm an even bigger fan of the M1 iMac than I was when I first reviewed it, something I'll be writing about more for Club MacStories+ members soon. The design looks great on my desk, but it's the bright, crisp screen and M1's performance that has made it a pleasure to use daily. I've only managed to work the iMac hard enough to make its fans audible once when I was doing some screencast work for Club MacStories. It's a truly remarkable machine and one that may wind up being my next desktop Mac after I return this review unit.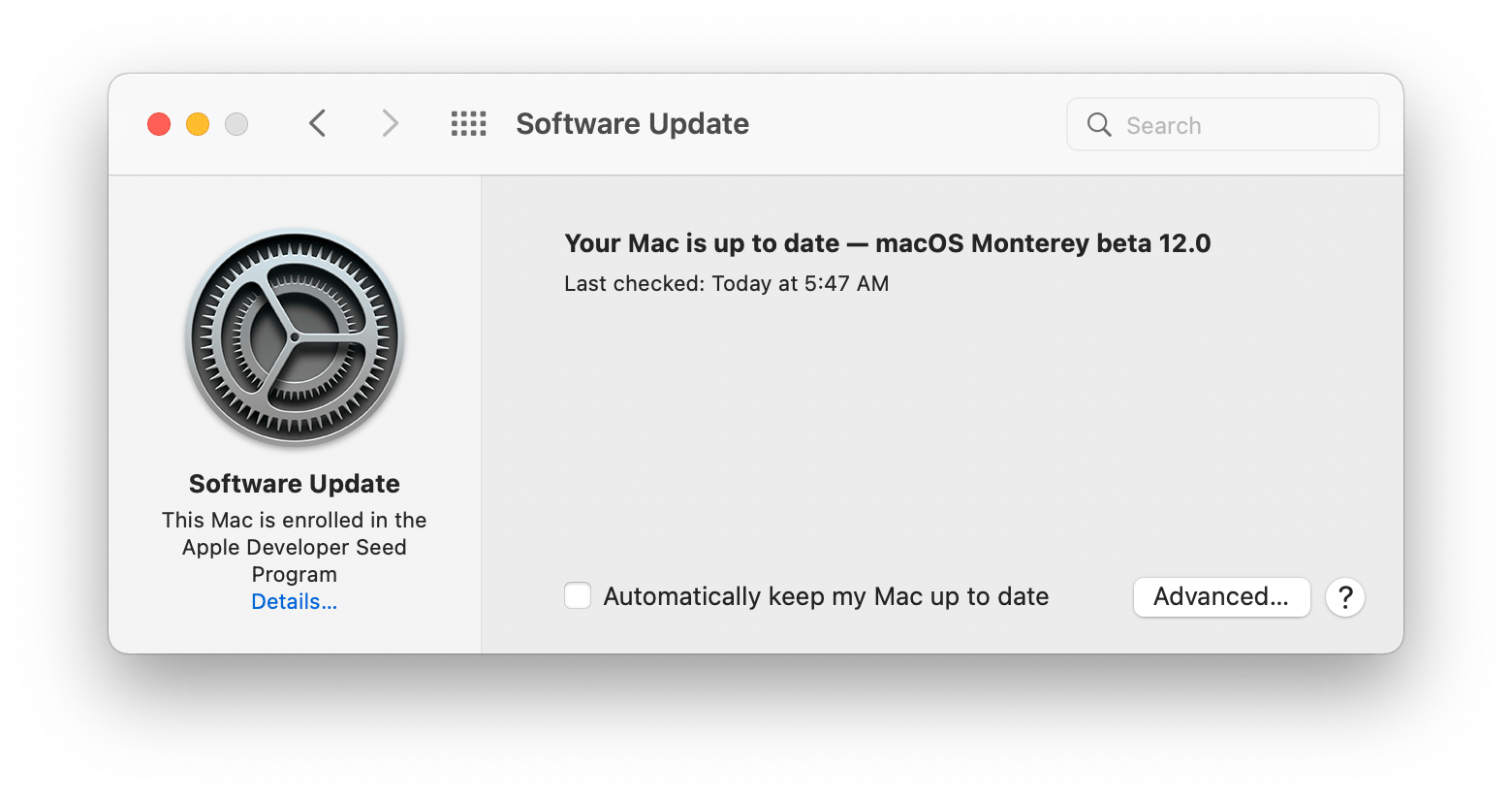 I installed developer beta 1 on the M1 iMac during WWDC and haven't looked back since. In the interim, I've spent every day since early June working in Monterey. It's been an unusually busy summer at MacStories thanks to the expansion of the Club in August, which has meant I've given Monterey a workout beyond what I'd normally do during this time of the year.
Typically, I'll gradually work my way into using a beta of macOS until I'm using it full-time by August. This year was different in part because I enjoy working on the M1 iMac so much that I couldn't pull myself away from it, but also because it's been one of the most stable macOS betas I've ever run.
That's not to say there haven't been issues, but none were show stoppers. Safari was unstable early on but improved significantly over the course of the summer. There were also a couple of audio apps (Adobe Audition and iZotope RX6) that I use for podcast editing that I continued to run on a 2018 Intel-based Mac mini because they didn't work with the early betas. I haven't tried switching that part of my workflow to Monterey yet because it's been so easy to do on the mini, but I plan to soon.
I also spent most of the summer recording podcasts using an M1 MacBook Air running Big Sur because I couldn't afford to lose a recording, and I rely on Rogue Amoeba's Audio Hijack, which only recently updated to work with Monterey, but now, seems to work as expected based on my early testing. However, unlike most years, I edited every show we produce at MacStories in Apple's Logic Pro running on Monterey. It's been rock-solid since beta 1, which hasn't always been true in past years.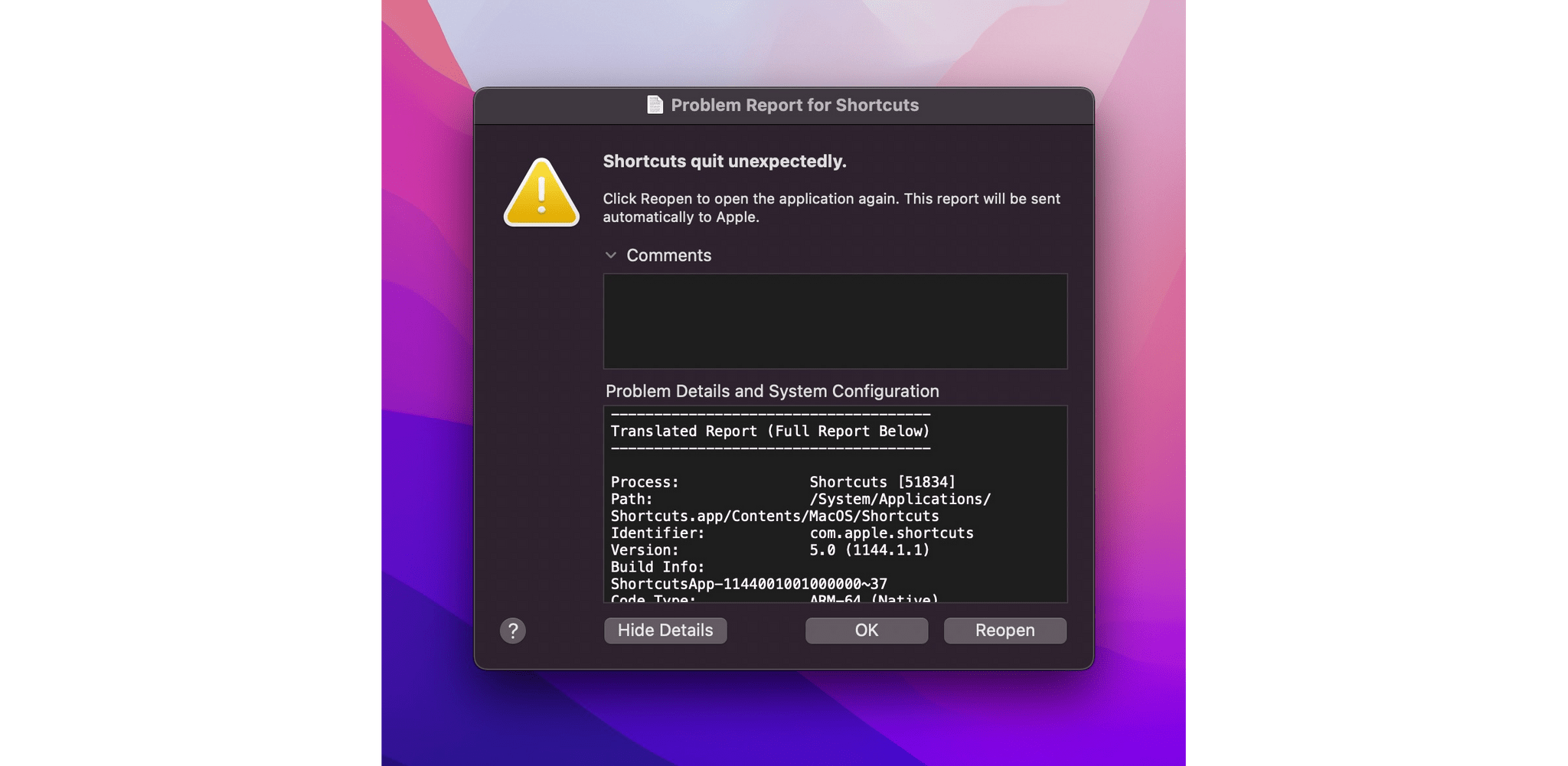 The standout trouble spot on Monterey has been Shortcuts. I'll dive deeper into the issues later in the review, but the frequency of crashes and bugs have been on par with the issues on iOS and iPadOS 15 that Federico experienced, and substantial enough that I spent most of the summer staying away from the app, hoping it would improve.
Shortcuts has improved. Crashes are less frequent, and there are fewer UI oddities, too, but the app is still too hard to use in its current state, which is a shame. I remain excited about the promise of a unified approach to automation across iOS, iPadOS, and macOS. I'm also reaping the rewards of running shortcuts on my Mac that were created in years past for the iPhone and iPad. However, for now, my advice is to take it slow on Shortcuts for the Mac and be prepared to hit some walls.
Overall, though, my experience with Monterey has been stellar and beyond my expectations of any beta. Over the course of the past four months, I've thrown all my typical tasks at it: writing, editing podcasts, working in a variety of web apps, producing screencasts, and the type of web browsing, email, Discord, Google Meet, Zoom, and Webex calls, messaging and other things that most people do on their Macs. With very few exceptions, the process has been seamless.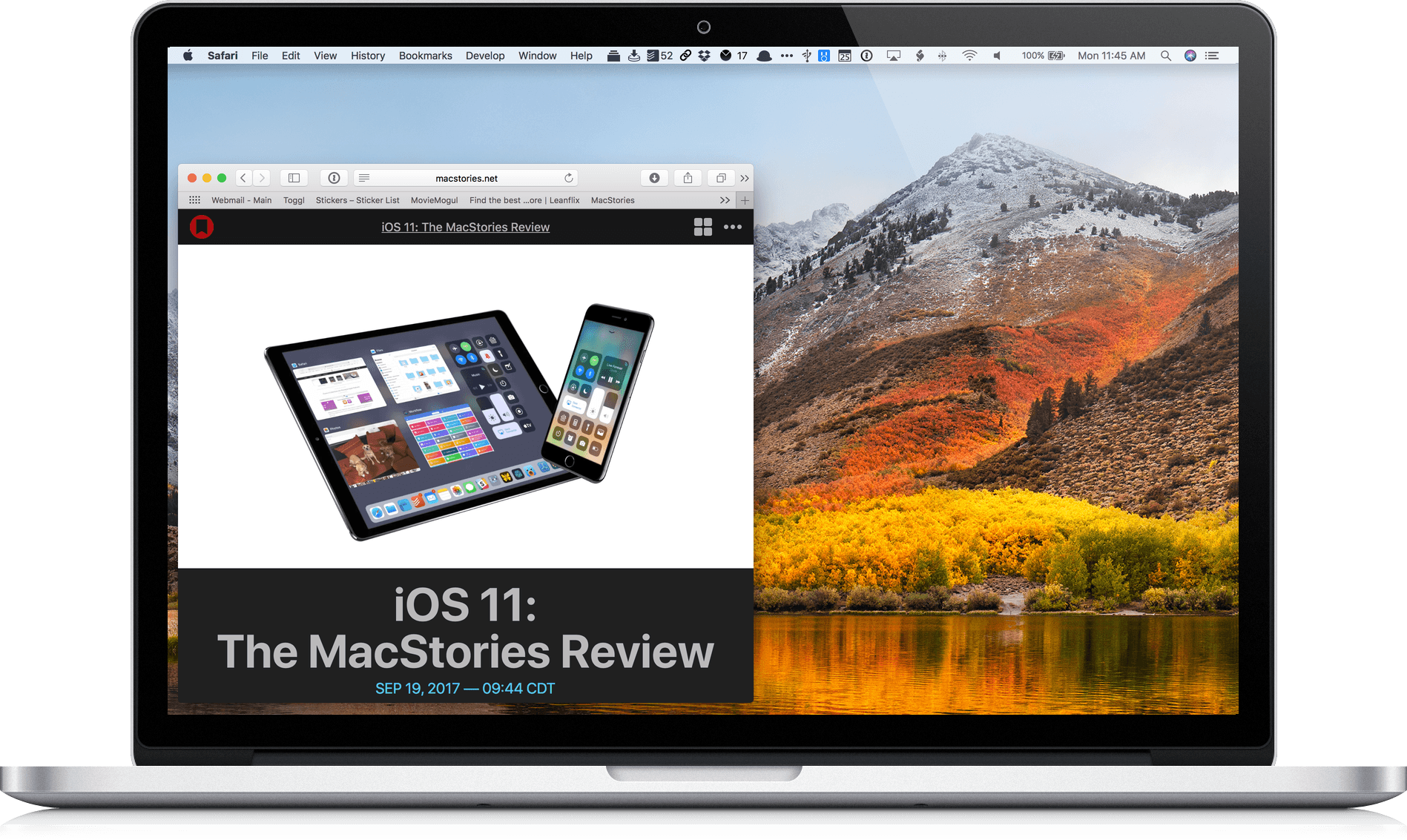 Of course, not everyone is using the latest M1 iMac every day. As I mentioned above, I've installed Monterey on a 2016 MacBook Pro, which works fine in my limited testing, but here's Apple's entire compatibility list:
MacBook (Early 2016 and later)
‌MacBook Air‌ (Early 2015 and later)
MacBook Pro (Early 2015 and later)
‌iMac‌ (Late 2015 and later)
‌iMac‌ Pro (2017)
Mac mini (Late 2014 and later)
Mac Pro (Late 2013 and later)
That leaves out the following Macs that support Big Sur but not Monterey:
MacBook (2015)
MacBook Air (2013-2014)
MacBook Pro (Late 2013-2014)
iMac (2014)
This year, however, the compatibility story comes with caveats. There are some features that require an M1 Mac, including:
Portrait mode FaceTime calls
On-device dictation with no time limit
Neural engine-based text to speech
The interactive globe and 3D city experiences in Maps
Also, AirPlay to Mac is limited to the following Macs:
iMac (2019 and later)
iMac Pro (2017)
Mac mini (2020 and later)
Mac Pro (2019)
MacBook Air (2018 and later)
MacBook Pro (2018 and later)
Spatial audio requires a Mac from 2020 or later that with an M1 chip, using internal speakers, wired headphones, or AirPods, an Intel-based Mac laptop from 2018 or later using internal speakers or wired headphones, or an Intel-based iMac from 2018 or later using wired headphones. Low Power Mode is supported by MacBooks from early 2016 and later and MacBook Pros from the same time period.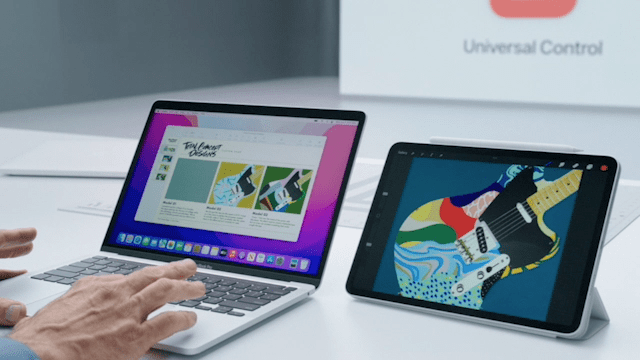 Universal Control has its own spec requirements, too, but Apple has said it won't be released until later this fall, so specs released earlier this year may shift by the time it debuts.
The long list of compatibility footnotes and caveats this year underscores Apple's commitment to moving on from Intel-based Macs. Many of the caveats are explained by their reliance on Apple silicon features like the Neural Engine. I expect we'll see more Apple-silicon-reliant features in the future as more and more Macs migrate to Apple's SoC architecture. That's not to say Intel-based Macs won't continue to be supported for the foreseeable future, but it's likely that support will include fewer cutting-edge features as time passes.
---
As for whether it's safe to upgrade to Monterey, my answer is a qualified 'yes.' It's a qualified 'yes' because you should always do some research about whether apps you rely on for critical tasks work with a new OS. I've tried a lot of apps on Monterey this summer, but there are thousands I haven't. If you have a critical app that you discover doesn't work with Monterey, and you don't have a 'Plan B' like running it on a secondary Mac, wait to update. However, for most people running Apple's system apps and downloading actively maintained apps from the Mac App Store, I think you'll find Monterey to be stable and a pleasure to use despite a few rough patches here and there.