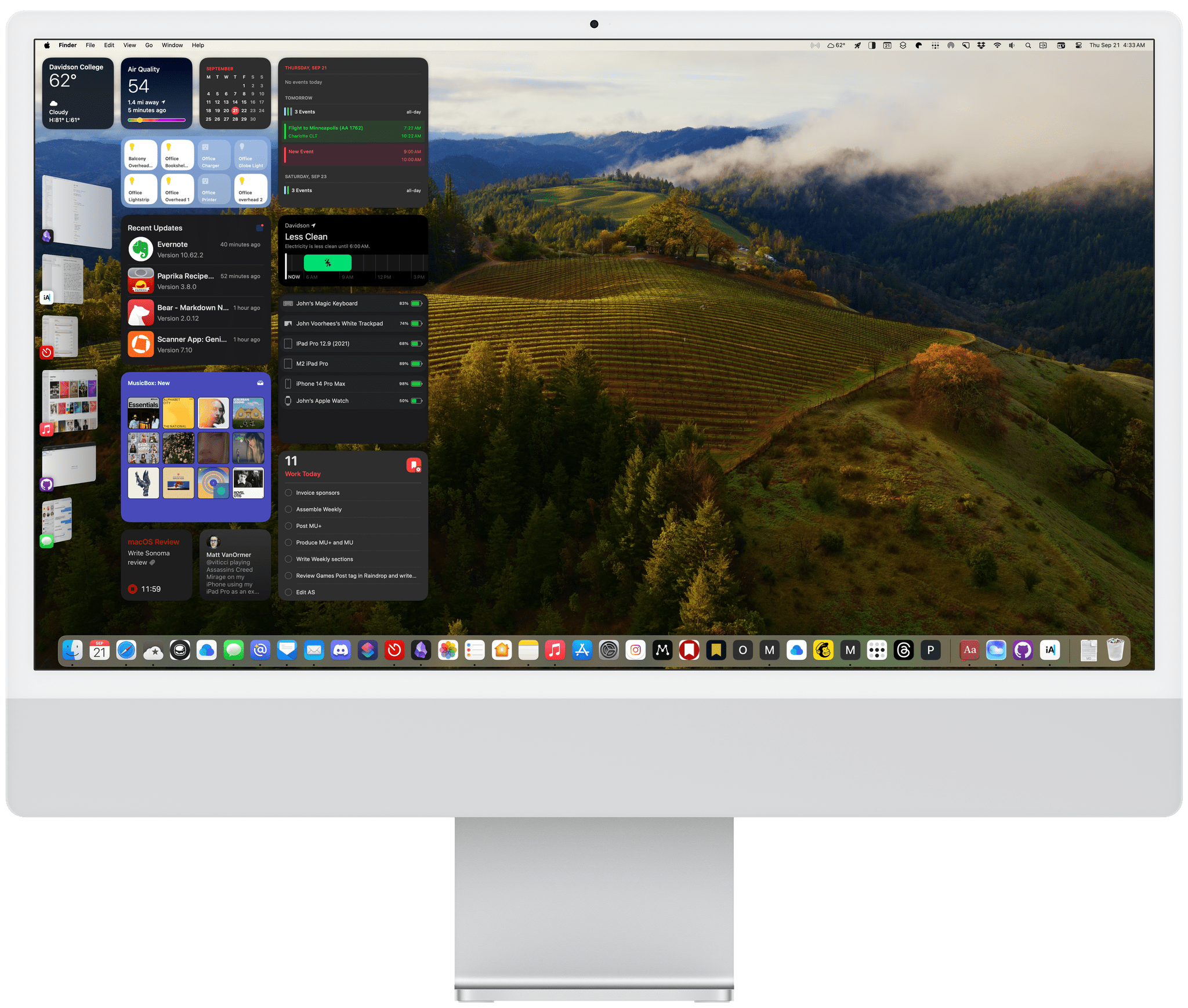 In one sense, the story of this year's macOS update is that there is no story, but that's not exactly right. Instead, it's a bunch of stories. It's the tail end of the realignment of macOS with Apple's other OSes that began with macOS Catalina in 2019. However, Sonoma is also part of a work-at-home story accelerated by COVID-19. The OS is also linked to the story of visionOS, only part of which has been revealed. Sonoma is a bundle of narrative threads built on the foundation of past releases, adding up to a collection of updates that will be less disruptive for most Mac users than recent macOS updates. Instead, Sonoma is packed with a variety of useful new features that help draw it closer to iPadOS and iOS than ever before, design enhancements, and a few disappointing omissions.
The timing for a more modest macOS update is right. In recent years, Mac users have had to adjust to substantial redesigns of everything from their favorite system apps to the Finder's windows and toolbars. The changes were inescapable and necessary to harmonize the Mac with Apple's other products, but also disruptive for some long-time users.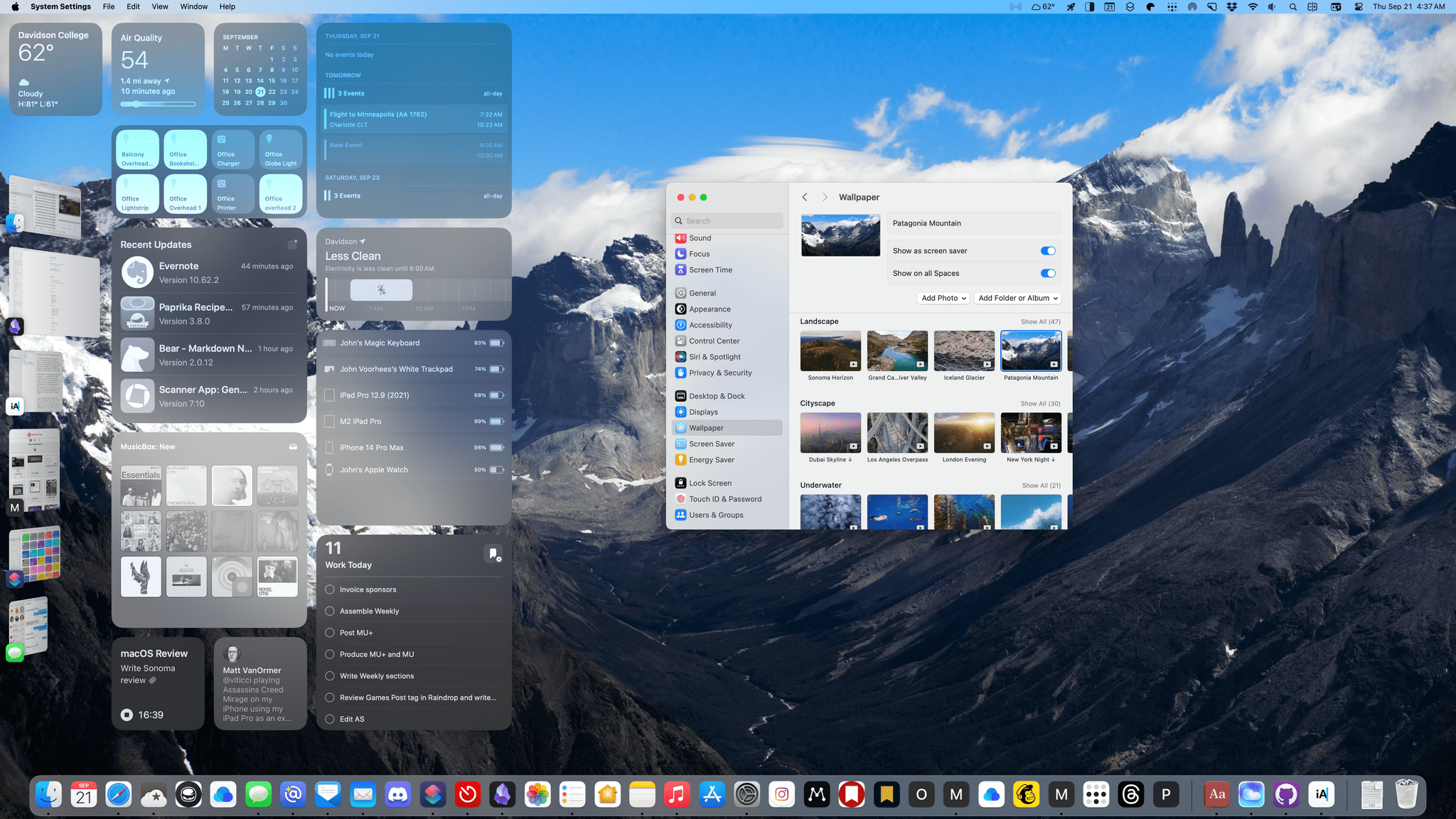 With macOS Sonoma, the biggest design shifts seem to be behind us – at least for the time being. Interactive widgets on the desktop are a big change this year, but it's not like macOS dumps a bunch of them on your desktop by default. If you never want to see a widget anywhere near your desktop, you don't have to. Other than the subtle way the login screen has changed and the new screensavers and wallpapers that are available, the core macOS experience has barely changed.
Instead, this year's update is primarily about refining and building upon the foundation of the past few years, coupled with a handful of more significant updates to system apps. So, while the marquee features and design changes may be less notable than in recent years, there is still a long list of new and refreshed items that touch nearly every aspect of the OS, so let's dive in.