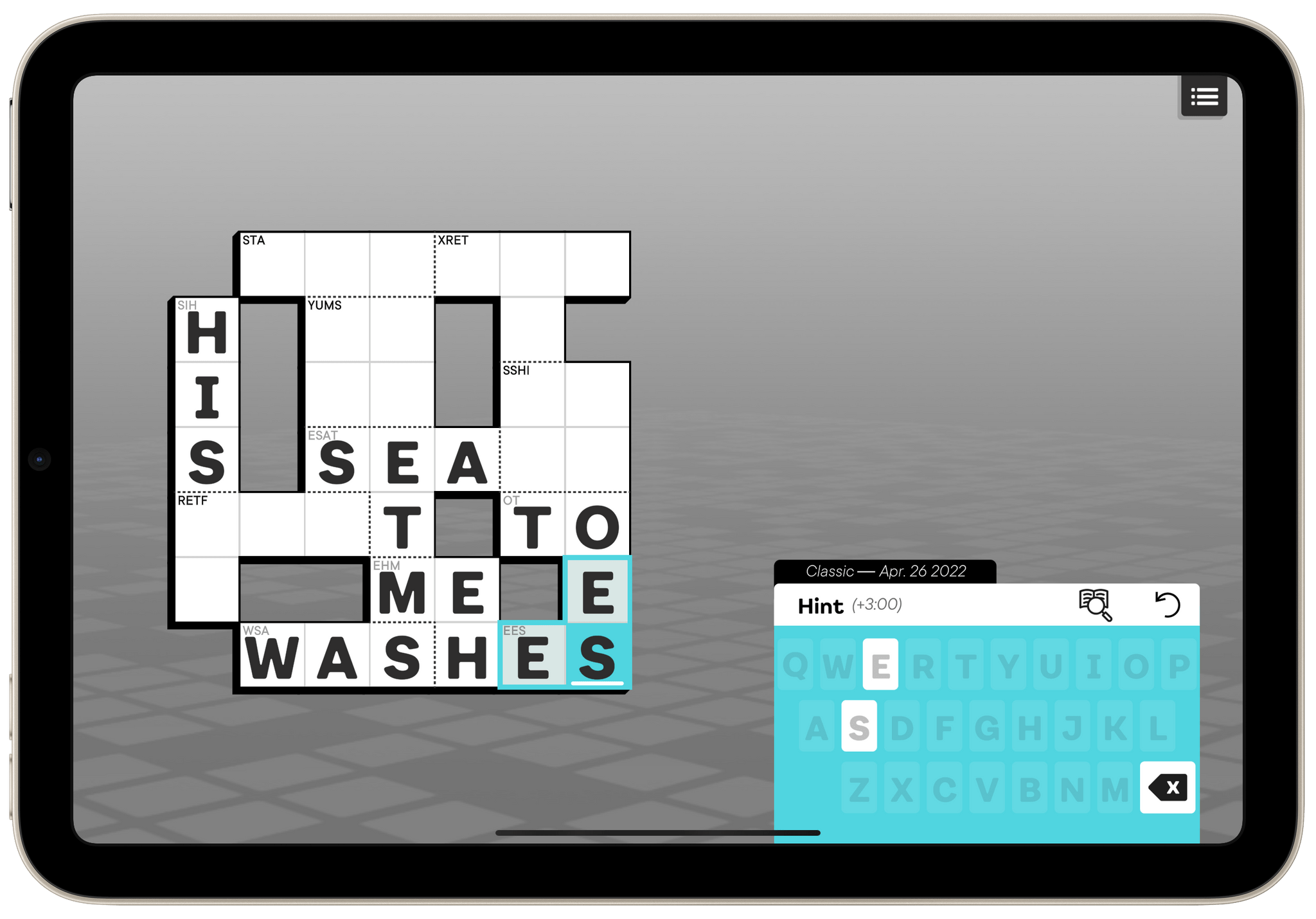 Knotwords is a deceptively simple new game from Zach Gage and Jack Schlessinger that combines elements of multiple word and logic puzzles into a unique, fun experience.
Each puzzle is composed of a set of squares that are divided into sections. Letters in the corner of a section establish which letters can be placed in that section of the puzzle. The goal is to arrange the letters, so they spell words vertically and horizontally throughout the puzzle. If that sounds simple, it is, but like any good game, just because the rules are easy to grasp doesn't mean the game itself is easy.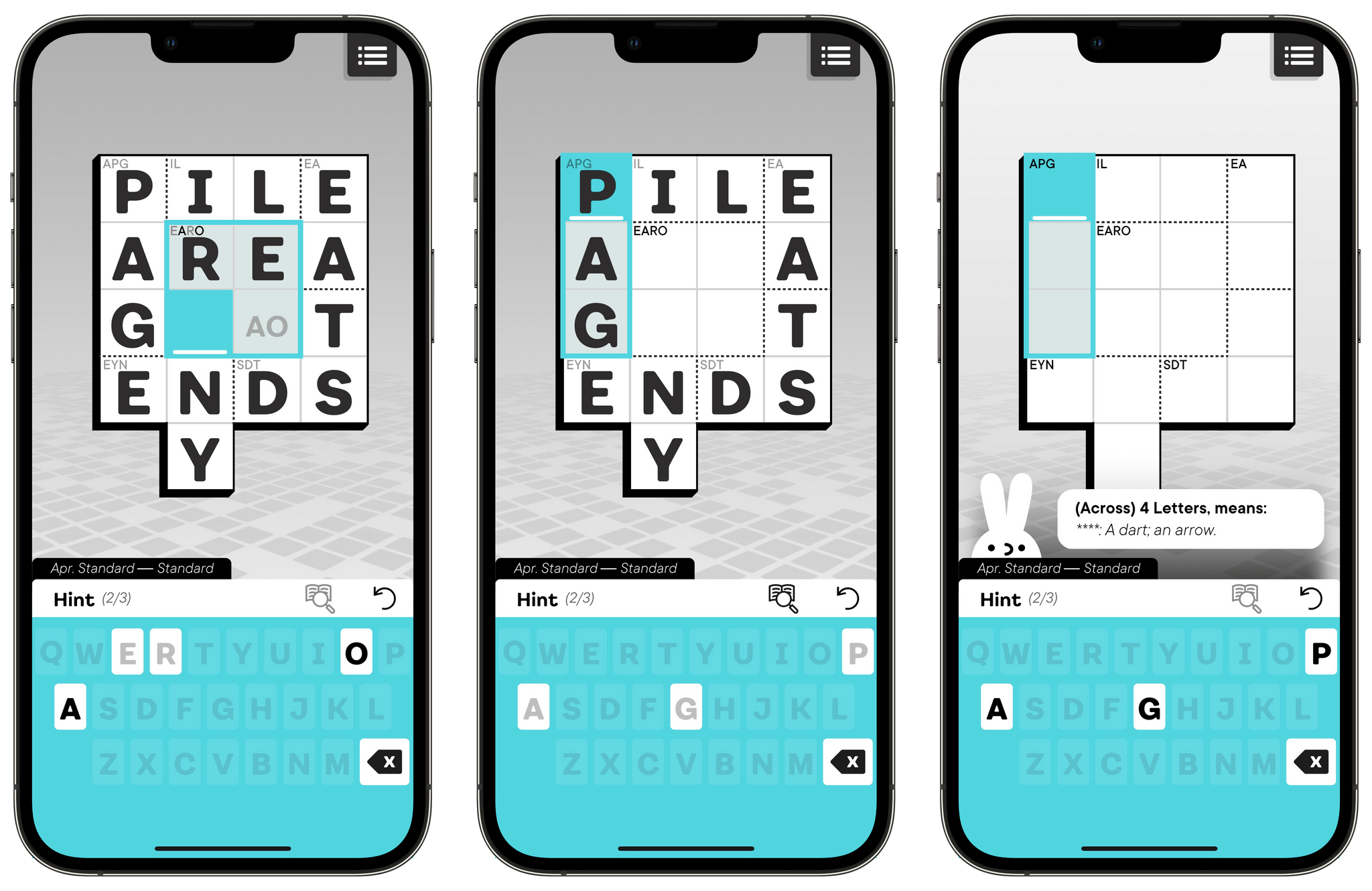 As you explore and test solutions in Knotwords, the available letters are highlighted on a keyboard at the bottom of the screen, making it easy to tell which letters remain available to play. Once a row has been filled with letters horizontally or vertically, Knotwords will let you know if your letters are out of place by scratching out the letters in pink.
Like Sudoku, solving words makes each puzzle progressively easier by eliminating the number of possible letters that can be placed in open squares. It's a dynamic that helps ease the frustration of getting stuck on one part of a puzzle because focusing your efforts elsewhere often leads to a breakthrough in an area where you were having trouble. There's also a built-in hint system featuring the game's rabbit mascot, who dispenses hints in the form of definitions of words instead of the answers themselves. Also, on iOS, the game includes an upbeat soundtrack with a jazzy lounge music vibe and generous use of haptic feedback, both of which add to the overall experience.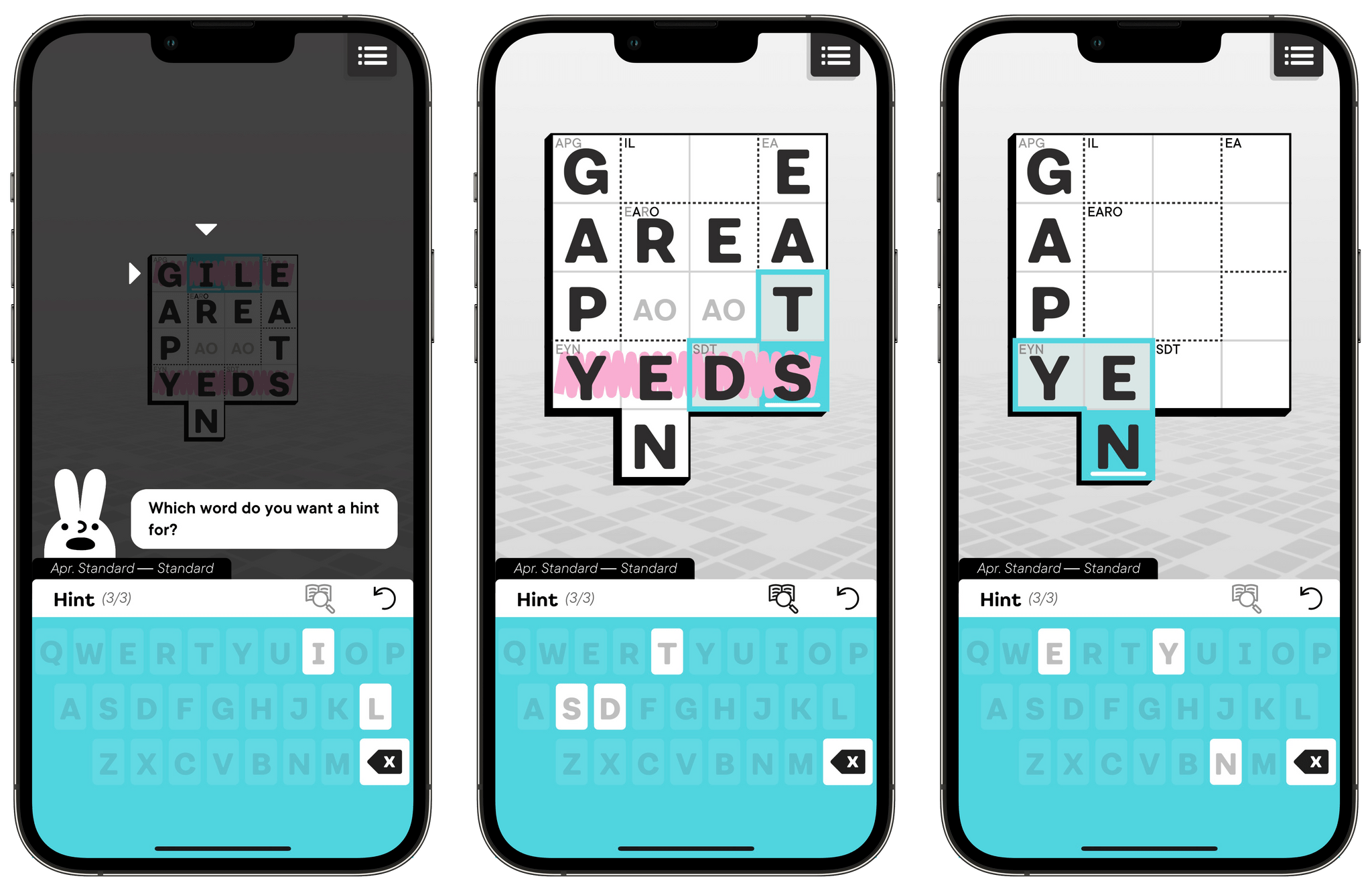 I'm a big fan of logic puzzles like Knotwords. They're an excellent way to unwind by concentrating on something that isn't your work or something else that might be on your mind. Knotwords fits that role perfectly by being easy to learn and play but challenging to solve and unique. The experience is a little like doing a crossword puzzle without the clues. It's a combination that I love, so I plan to make Knotwords a regular part of my downtime this summer.
In addition to iOS and iPadOS, Knotwords is available on Android, the Mac, and PC. The game is free to download on the App Store and includes a core set of puzzles, but for $4.99/year or a one-time payment of $11.99, you can unlock more puzzlebook puzzles each month, a daily Twist puzzle, additional hints, statistics, and color themes.