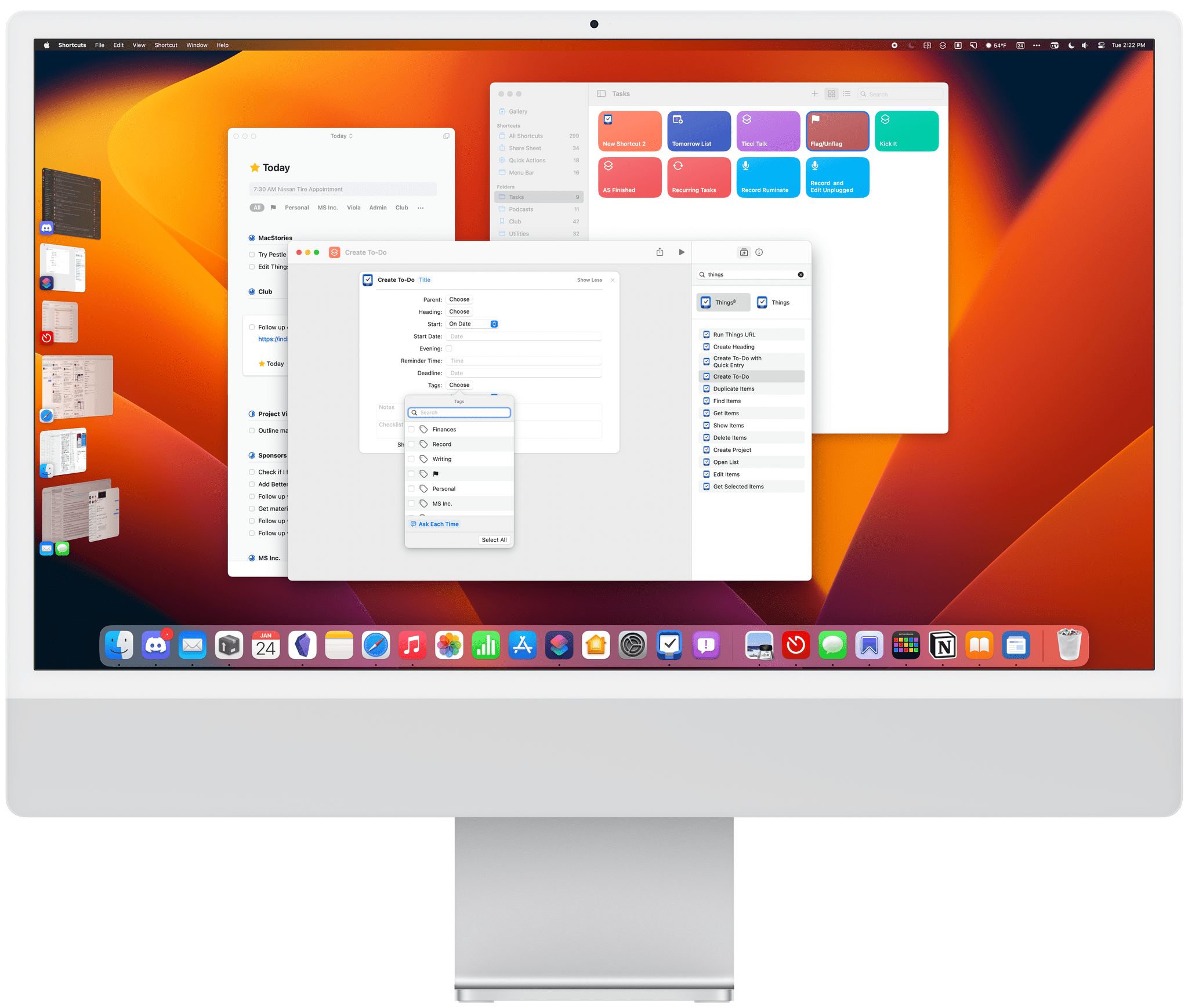 Things 3.17 is out for iPhone, iPad, and Mac with greatly expanded support for Shortcuts. That opens up a much wider variety of possible automations than ever before. It's a lot to take in at once, but I've been playing with these actions since the end of last year, so I thought I'd highlight what each does and share a few shortcuts that I've built with them.
At the highest level, these are the kind of Shortcuts actions I like best. They work across all of Apple's platforms and include parameters and predicate filtering, which allow users to build fine-tuned shortcuts that either weren't possible before those features were added to Shortcuts or would have required users to jump through many more hoops to achieve.
When you start exploring Things' Shortcuts actions keep in mind that they operate on more than just tasks. When you see 'items' referred to in the actions, that could any of the primary components of the app, including projects, headings, tasks, areas, or checklists. Not all actions support all item types, and each item has a unique set of properties that can be accessed depending on the action, so it's worth experimenting to understand everything that can be accomplished.