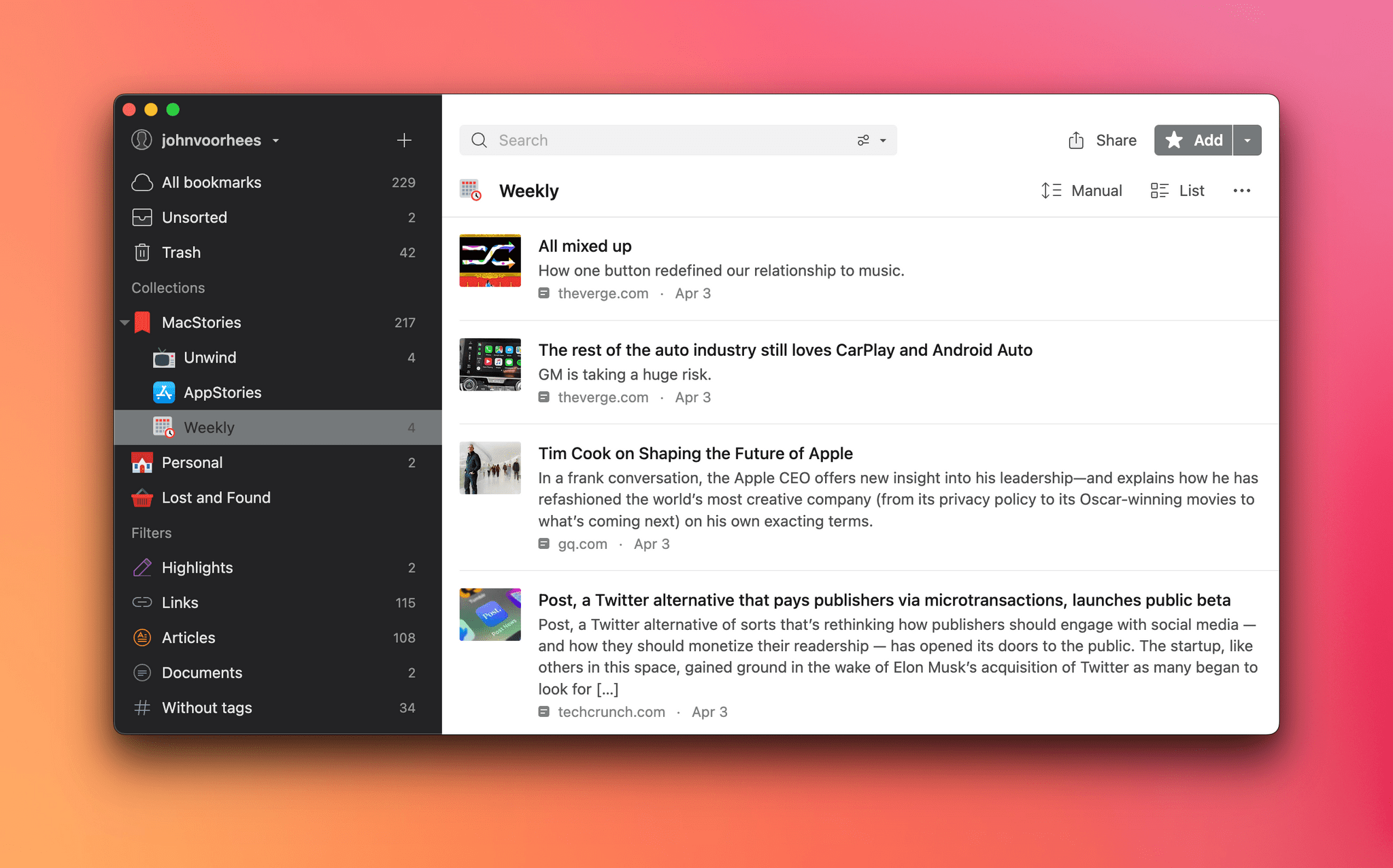 Links are the currency of information overload and distraction. There's more media available than we could ever get to in a lifetime, and more things we might want to buy, places may want to visit, and other things to explore online than can be fit into a day.
The same problem exists in our work lives. That's especially true for the kind of work I do. Links are part of everything. Whether I'm researching, writing, or preparing to record a podcast, I'm collecting, managing, and sharing links. I could follow all those trails as they cross my path, but I'd never get anything done.
Instead of flitting from one online discovery to the next with no plan, wasting precious time, I save links for later, putting them aside until I have time for them. I've been doing this forever, but I've also never been happy with my system. So, it was inevitable that I'd begin tinkering with my setup again, both with the apps I use and the shortcuts that support them.