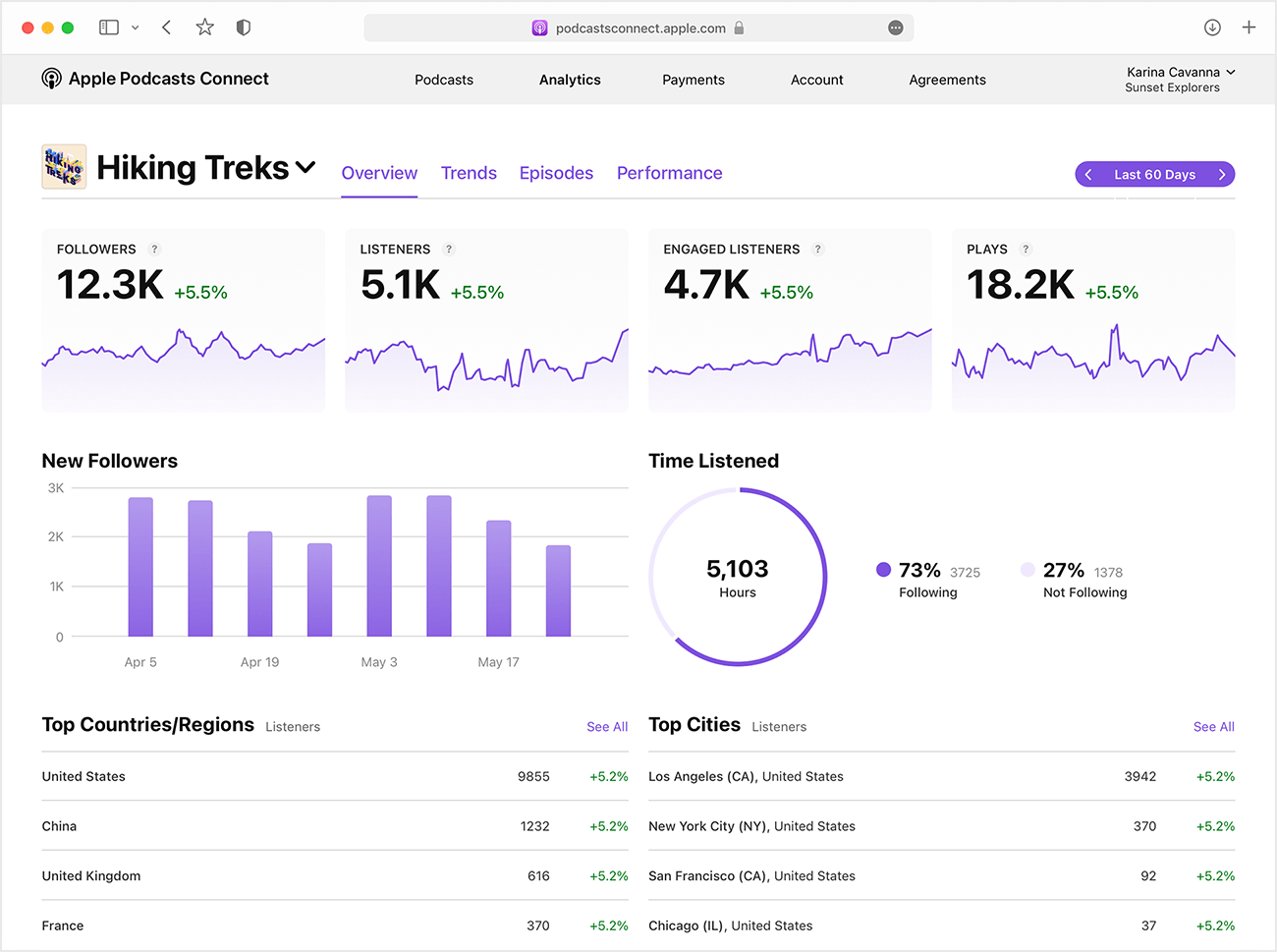 Last month, I wrote about Apple's plans to expand the analytics available to podcasters who offer free shows. Yesterday, the new metrics for free shows went live on Apple Podcasts Connect with an announcement from Apple.
The metrics report on a show's Followers, the term Apple uses to describe anyone who follows free podcasts by selecting the plus button in the Apple Podcasts app. "Subscribers" is reserved for anyone who signs up to receive episodes of paid shows
The new analytics are explained in detail in a support document on Apple Podcasts for Creators. If you're a podcaster, you'll find the new metrics under the Analytics tab on Apple Podcasts Connect. The company says that the new Follower metrics allow podcasters to:
Get a breakdown of followers per show and easily measure followers across shows. Once a show is selected, you can view the number of net new followers over the last week, month, 60 days, and all time. Navigate to the Trends menu to view a graph of followers over time and the number of net new followers on a specific day or during a specified range.
The new statistics also report the listening habits of Followers and anyone who doesn't follow your show.
It's good to see Apple's podcast analytics offerings expanding. Apple is just one source of listeners, but it's a big one that, for many shows, is the dominant source of listeners, so having more anonymized data on user behavior should help guide podcasters in their promotional efforts.