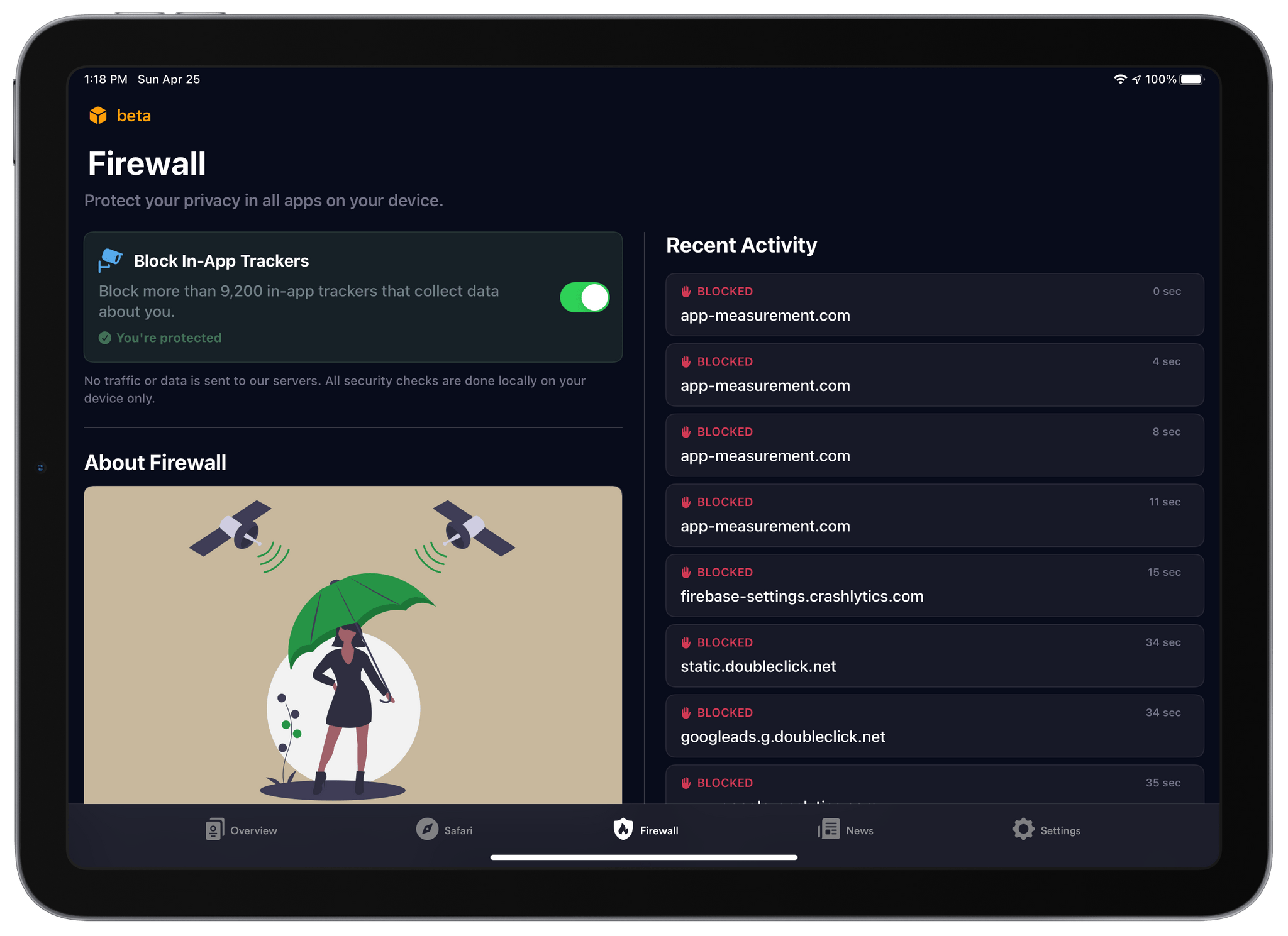 I've used 1Blocker to block ads from cluttered websites for years. No ad blocker is perfect. Some ads still get through, and blockers can sometimes interfere with the functionality of a website, but of all the ones I've tried, 1Blocker strikes the best balance. The app is also available on all of Apple's platforms, making it easy to block intrusive ads but allow them on sites where they don't wreck the reading experience.
1Blocker, which I have covered many times in the past on MacStories, was the first iOS app I know that bundled multiple sets of content blocking rules to offer more filters than the iOS would otherwise allow. The system also allows 1Blocker to filter more than just advertising, such as social media widgets, comments, and adult sites.
Today, 1Blocker has expanded its coverage even further with a feature called Firewall. If you've read Federico's in-depth story about iOS and iPadOS 14.5, you're familiar with App Tracking Transparency. That's the OS feature that requires apps to request permission before tracking your activity across multiple apps and websites. Firewall takes that a step further by automatically blocking trackers and doing so even if the trackers are what are known as first-party trackers because they don't correlate your data with data collected by other companies. It's an extra layer of protection between you and data brokers.