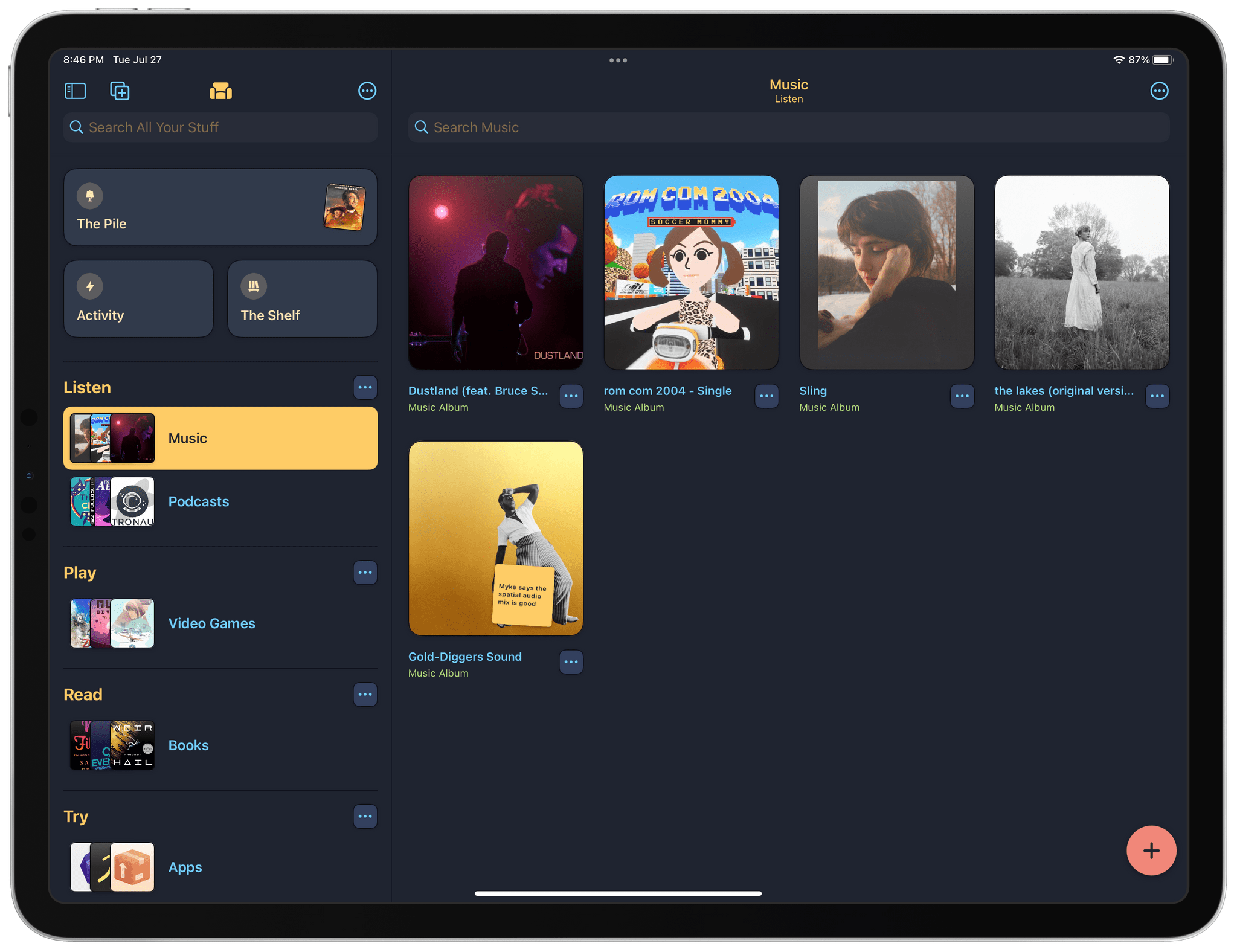 Sofa 3.0, an app that I last reviewed in March, is out with loads of new ways to track, organize, and browse the media lists you create. The app also has a new subscription business model for its pro features.
Media recommendations come at us all from every angle, whether it's friends and family or sources like reviews. You can save lists of books, movies, videogames, and other media you want to try in lots of ways. You could use an app like Apple's Notes or Reminders, but they're general-purpose apps that don't address the specific needs related to media consumption. Plus, trying to track media in something like a task manager gets out of control and messy fast.
Another option is to turn to an app designed for a specific type of media, and there are many good options available on the App Store. The advantage Sofa has, is that it makes it just as easy to pick a book as a movie or something else when you're deciding what media to try next. It's a subtle but important distinction. With single-purpose apps, you need to decide what kind of media you want to consume and then turn to an app to pick something. Sofa dispenses with the first step allowing you to answer a broader question: "How do I want to spend my free time?" That a one-stop approach is one of Sofa's greatest strengths and one that the app leans into hard with the latest excellent update.