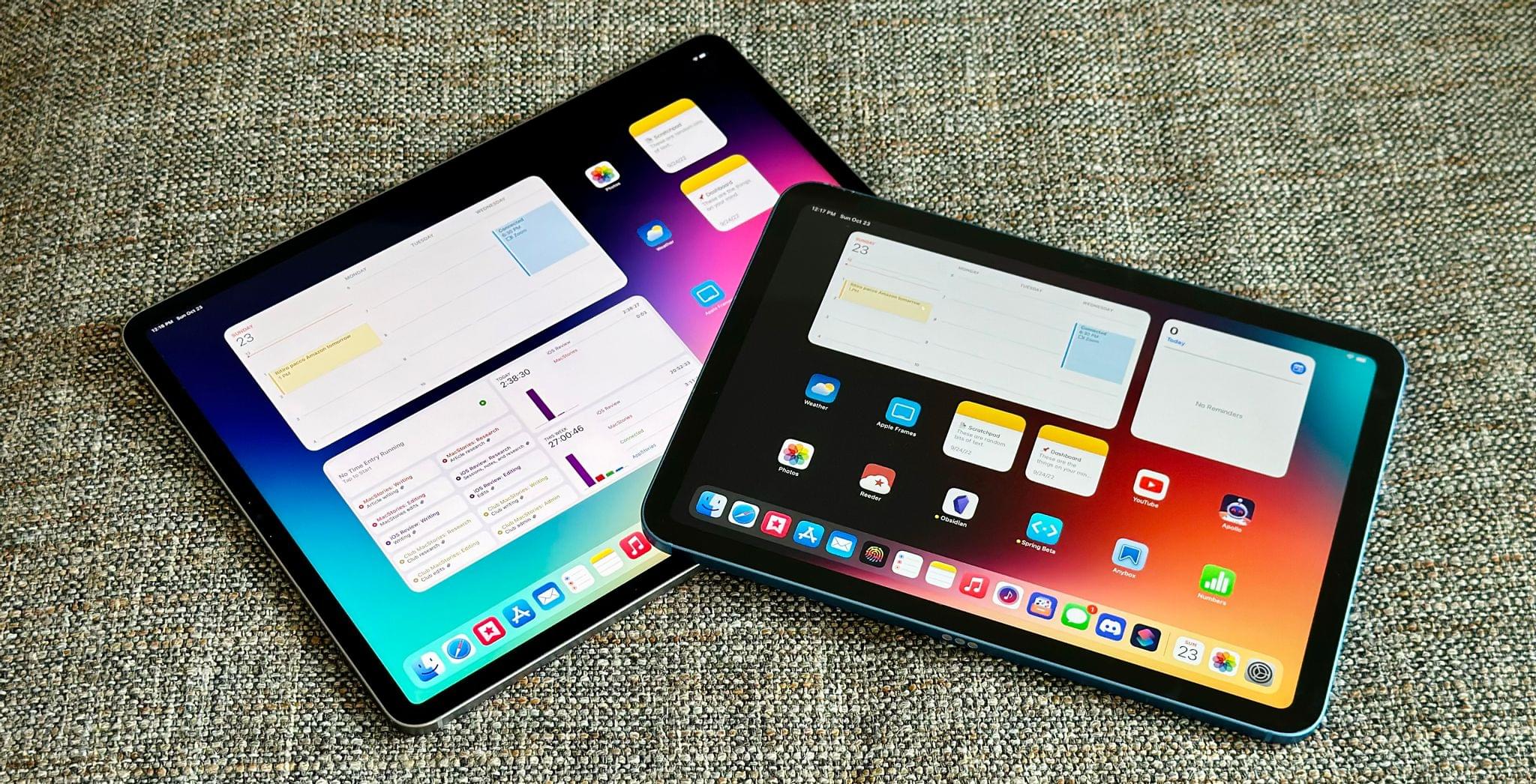 Last week on Thursday, I received review units of the new 10th generation iPad and 6th generation iPad Pro. I've spent the past few days testing and getting work done with both of them – including finishing a big story about Stage Manager I'm going to publish in a few hours on MacStories.
These are relatively easy iPads to review with a fairly straightforward narrative around them. The new iPad Pro is an iterative update that shows us Apple has seemingly hit a plateau in terms of innovation with this particular design – save for one feature that truly surprised me. The new base model iPad is a massive update compared to its predecessor, adding an all-new, iPad Pro-inspired design and a brand new accessory – the Magic Keyboard Folio – that has turned out to be one of my favorite accessories Apple has launched in recent years. I've had a ton of fun playing around and working with the new iPad over the weekend; if you're in the market for an 11" tablet, you shouldn't sleep on this one.
When considered individually, these new iPads are solid options in their respective categories – each delivering on the different goals Apple set out to accomplish for these product lines in 2022.
It's when you zoom out and take a broader look at the new state of the iPad lineup that things become…a bit more confusing.