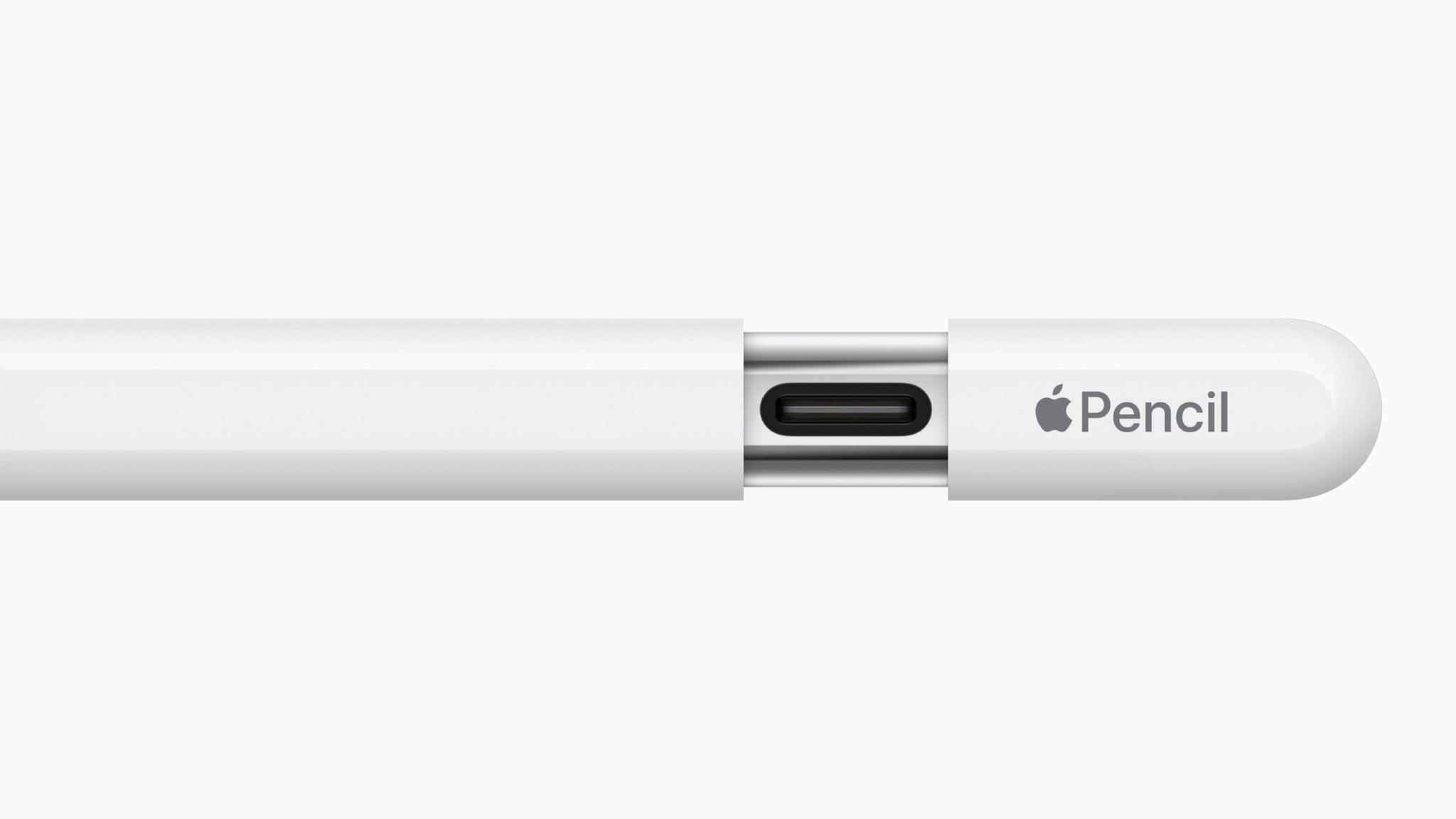 Today, Apple unveiled a new, more affordable Apple Pencil that charges via USB-C and supports many of the features of the two previous-generation Apple Pencils, but not all of them.
The new USB-C model looks a lot like the second-generation model, except it doesn't charge wirelessly. Instead, the end of the Pencil can be pulled back to reveal a USB-C port for charging. However, like the second-generation Pencil, the new model attaches magnetically to the side of compatible iPads, which puts the Pencil into sleep mode to preserve battery power.
The latest Pencil also supports tilt sensitivity and hover, which was introduced with the latest iPad Pro models, but pressure sensitivity and double-tap to switch tools are not supported. Apple isn't offering free engraving, either.
The new Apple Pencil is $79 ($69 for education) and will be available beginning in early November. According to Apple's press release, the accessory is compatible with all iPad models that have a USB-C port, including iPad (10th generation), iPad Air (4th and 5th generations), iPad Pro 11-inch (1st, 2nd, 3rd, and 4th generations), iPad Pro 12.9-inch (3rd, 4th, 5th, and 6th generations), and iPad mini (6th generation).