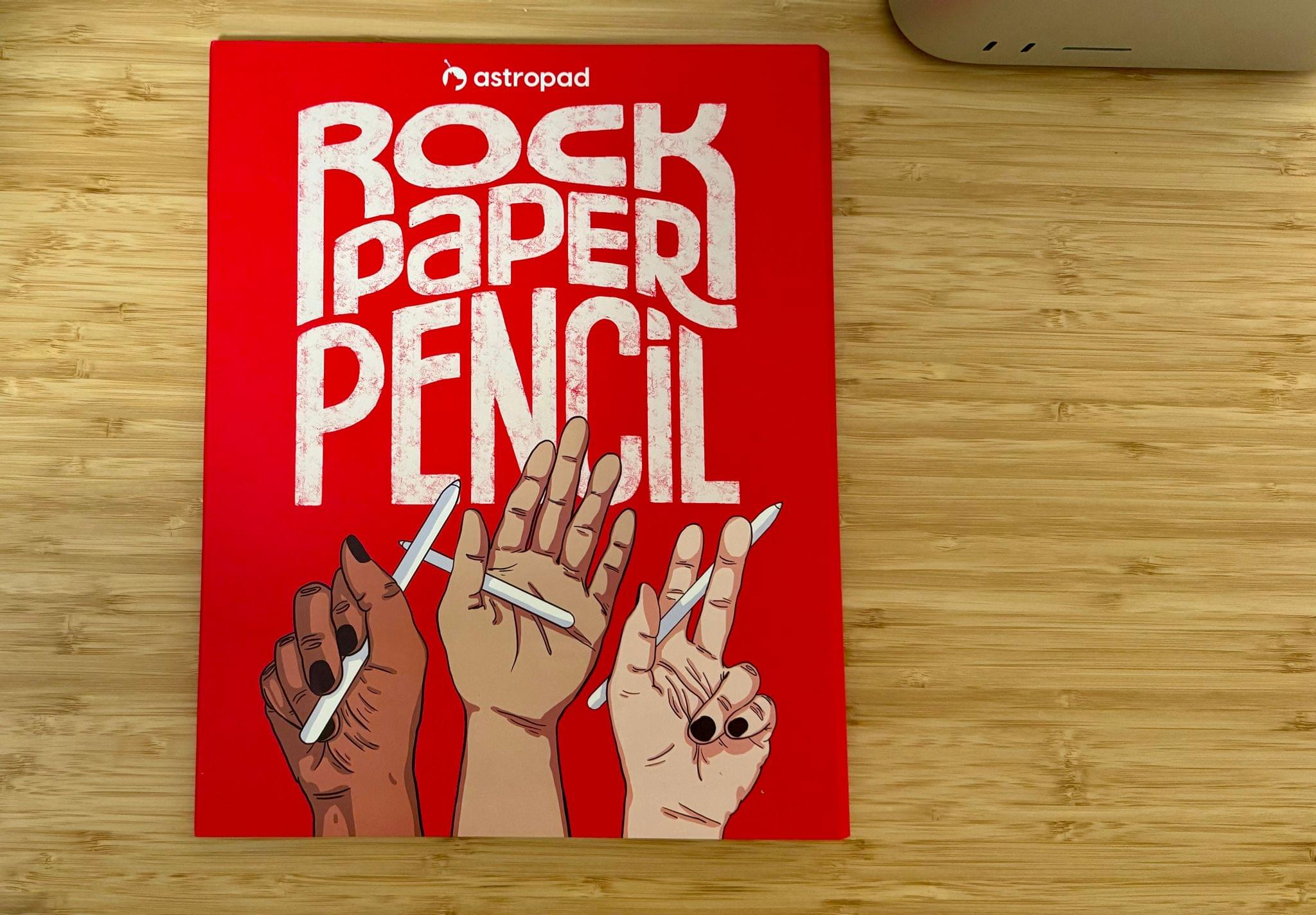 It's been years since I took a serious run at handwritten notes on the iPad. However, that changed with my recent experiments with the Boox Tab Ultra, which led me back to the benefits of jotting down handwritten notes as a quick capture system while I work. That's why Aspropad's new Rock Paper Pencil bundle of a nano-textured iPad screen protector and replacement Apple Pencil tips that mimic the feel of paper caught my eye. I've had bad luck with screen covers that feel like paper in the past, but as I'll explain below, Astropad has created a unique package that offers the closest experience to writing or drawing on paper that I've ever tried while also being easy to use.
The out-of-the-box writing and drawing on an iPad is a mixed bag. The Pencil hardware's sensors, combined with the iPad's excellent screen, make it feel like you're actually inking the surface of the iPad. However, one detail gets in the way of the experience for a lot of people; it's not like writing on paper.
The trouble is with the iPad's slick glass surface and the Apple Pencil's smooth, plastic tip. They work in perfect harmony with iPadOS, but for many people, whether they're taking notes or sketching, the plastic on glass feels unnatural compared to paper.
I've always been a more aspirational Apple Pencil user than an actual user of the device. I've dabbled with taking handwritten notes in apps like Goodnotes and doodled in Procreate and other apps ever since the iPad debuted, but that's a tiny sliver of what I do on an iPad.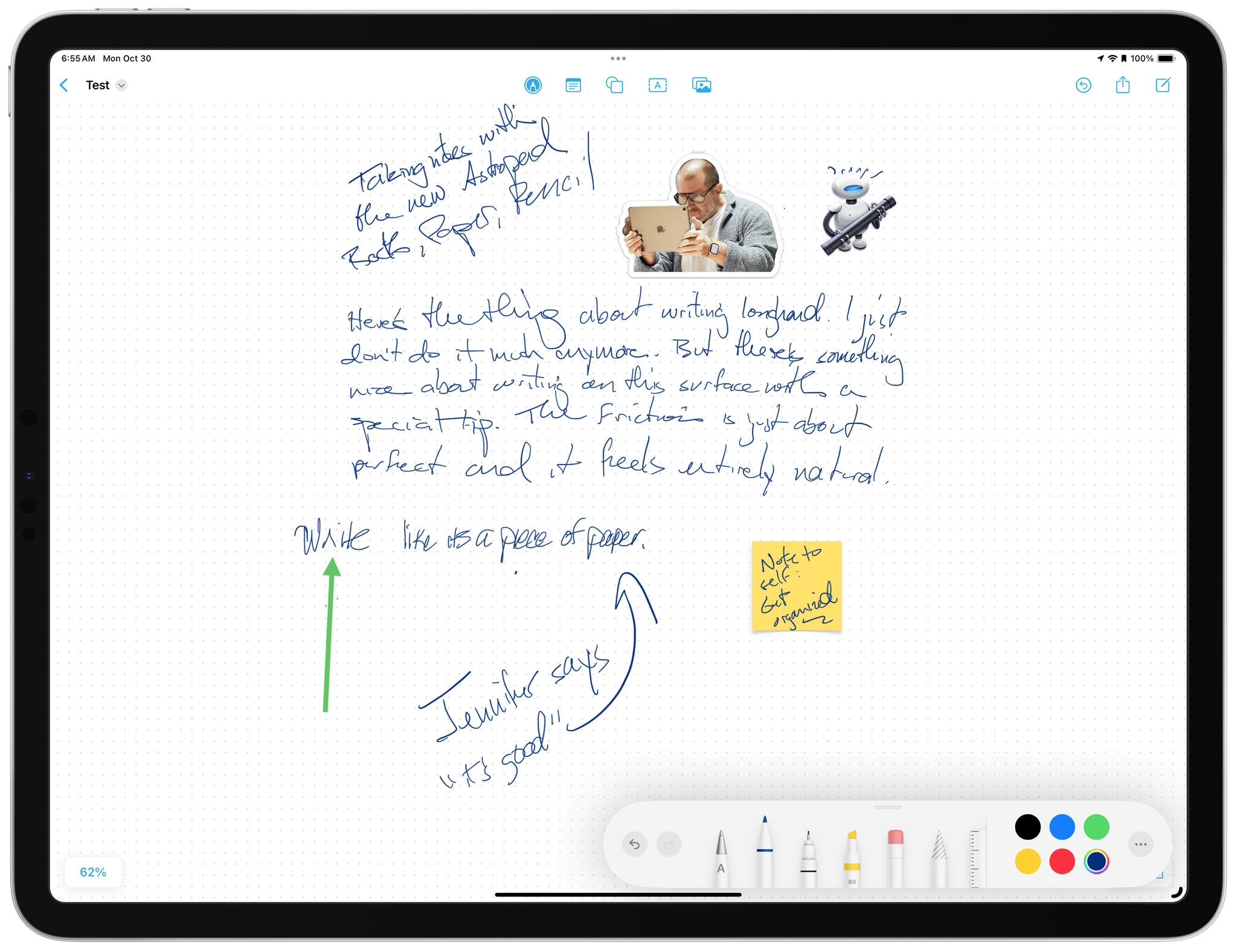 Recently, however, I've been drawn back to the Apple Pencil by the Boox Tab Ultra, of all things. My experiments with the Tab Ultra, which I explained on AppStories, have been driven in no small part by the fact that the iPad Pro has remained largely untouched for five years.
My Boox experiment is ongoing and started as an alternative research and writing device. Lately, though, I've taken the experiment a step further by setting the tablet up on a DraftTable V2 by Elevation Lab for taking handwritten notes as I work. It's not something I do every day, but it's a nice way to quickly capture thoughts without switching to another app that might distract me from whatever I'm in the middle of doing.
The Boox has the advantage of great battery life, but the iPad has system-wide support for Scribble and apps like Notes and Freeform that work with the Apple Pencil. So when I saw Astropad had developed a special Apple Pencil tip that mimics a ballpoint pen that works with its screen cover that's designed to feel like paper, I knew I had to try it.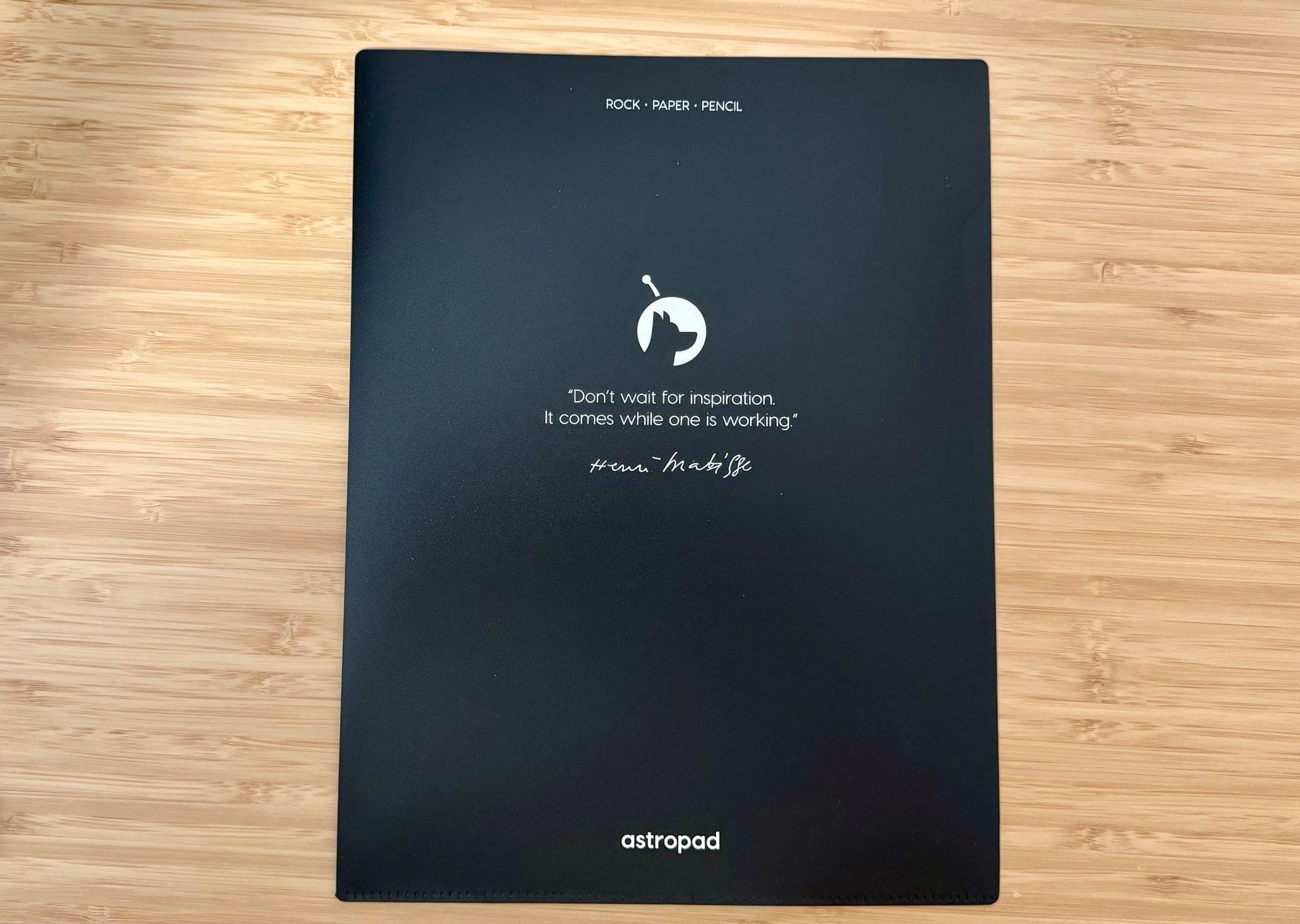 Rock Paper Pencil's design is excellent right down to its packaging that opens like a book to reveal the screen cover, a sturdy folio for storing it, and two Pencil tips. The experience of setting Astropad's system up couldn't be easier either. Its screen cover attaches to the iPad with magnetic strips that attach along the long side of the iPad. Just line things up, place the screen on your iPad, and you're finished. There aren't any bubbles under the cover to smooth out or anxiety about ruining the cover if you get it lined up wrong and have to try again because the cover is as easy to take off as it is to apply. That's a big deal because it's not true of many other iPad screen covers that imitate paper.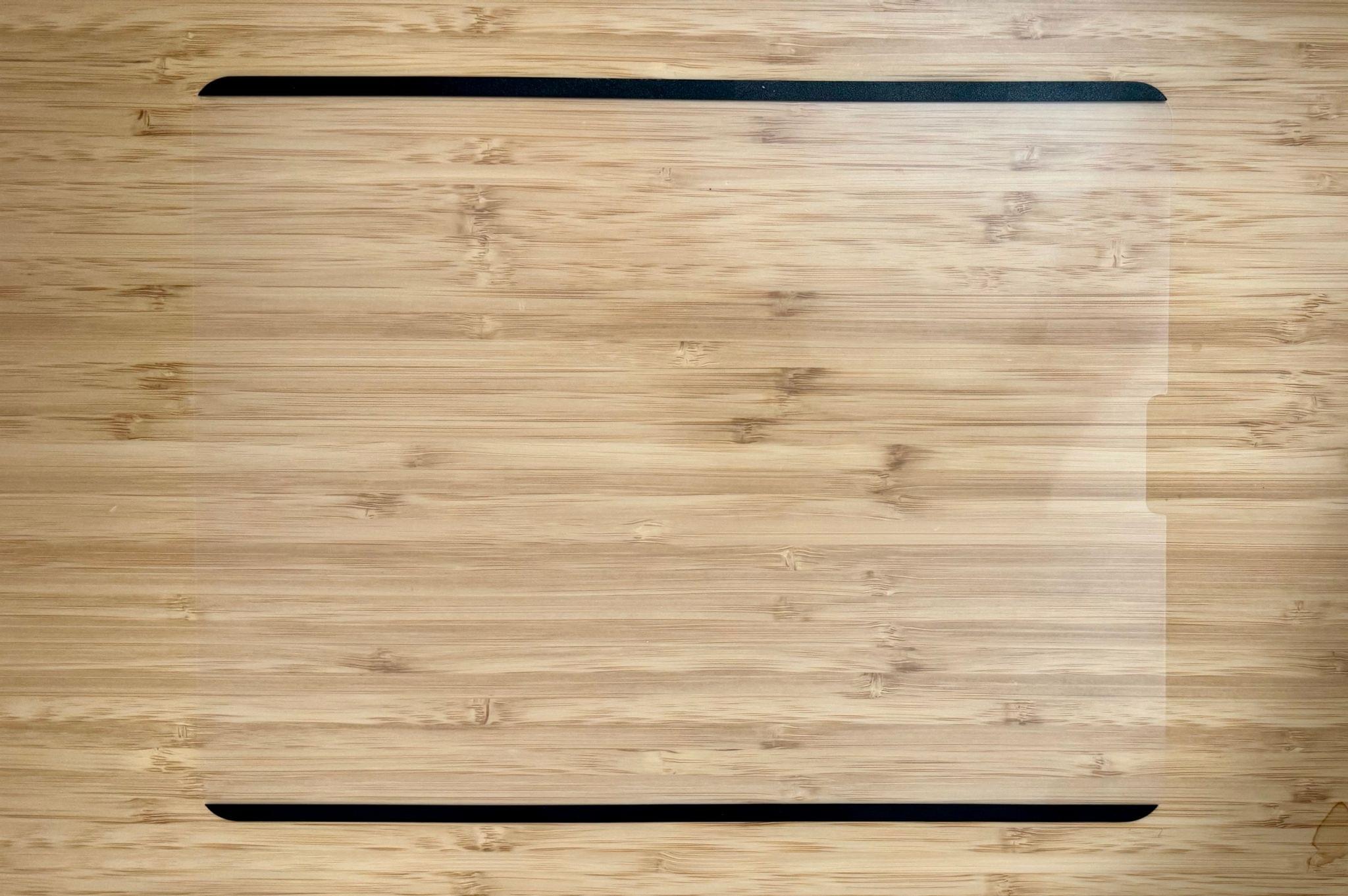 Astropad's cover is so easy to remove that if you have times when you don't want to use it, it's easy to take off and store in the folio pocket that comes with it. Having taken the cover off and reapplied it several times over the past week, that's exactly how I plan to use it.
The other component is the replacement Apple Pencil tip. Installation is a simple matter of unscrewing Apple's Pencil tip and screwing Astropad's on in its place. The bundle comes with two, which are made of metal and look a lot like the tip of a standard ballpoint pen. Astropad says its tip is more durable than Apple's, which I expect is true since it's made of metal, but I have only used it for a week, which isn't long enough to comment on its longevity.
The experience of using the new Pencil tips along with the cover is the closest thing to paper that I've ever tried on the iPad. I've spent time taking notes in a variety of apps. I also tested how Astropad's tip works with a variety of brushes. In every case, the experience was by far the best I've had with an iPad screen cover. The texture of the cover combined with the Pencil tip feels a lot like paper, providing a pleasant degree of friction.
The surface of the iPad remains firm, too. I've tried screen covers that had a mushy feel before, but despite Rock Paper Pencil's narrow metal tip, it doesn't feel like I'm pressing the Apple Pencil into a mini plastic pillow, which is great. The tip's metal color sets it off from the rest of the Pencil, which allows for more precise placement on the screen, too. Of course, all of the Apple Pencil 2's features, like tilt and pressure sensitivity, also work with Astropad's replacement tip.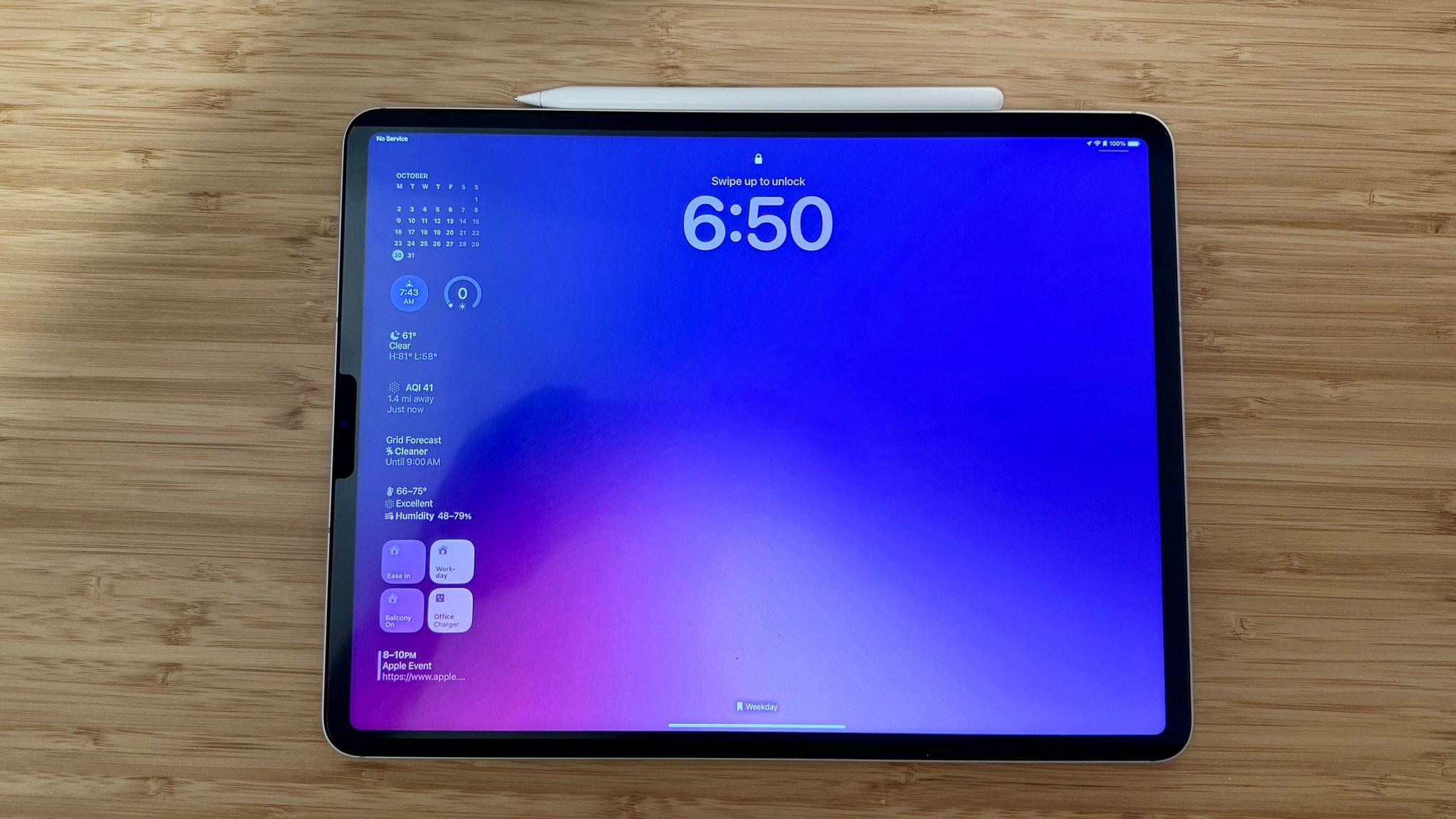 Other screen covers that I've tried also had the disadvantage of creating a prism-like spray of colors on the screen or significantly dimmed or softened images on the iPad. Astropad's cover is superior in this respect, too. Sharp edges like text are slightly softened by the textured cover, but colors remain true, there's no odd color distortion effect, and the screen remains bright. As a result, I'd take the cover off to watch a movie or do precise editing of photos, but its matte finish is perfectly fine for tasks, like text editing and reading, for example.
The bottom line is that Rock Paper Pencil is the first iPad screen cover I expect that I'll continue to use regularly. I love the texture for note-taking or reading and highlighting text in apps like Matter. Just as important, though, is that using Rock Paper Pencil doesn't mean fully committing to a paper-cover lifestyle. I can just as easily remove the cover, tuck it in the included sleeve, and put it on a shelf until I need it again. That flexibility is at least as important to me as the actual feel of the cover/tip combination, making Rock Paper Pencil as fantastic an alternative for occasional note-taking and art dabbling as it is for more serious handwritten note-takers and artists.
Rock Paper Pencil is available now from Astropad for the 11-inch iPad Pro and iPad Air for $39.99. You can also pre-order Rock Paper Pencil for the same price for the 12.9-inch iPad Pro (3rd generation and later), iPad mini (6th generation), and iPad 10.2-inch 7th-9th generations).