Future on Hold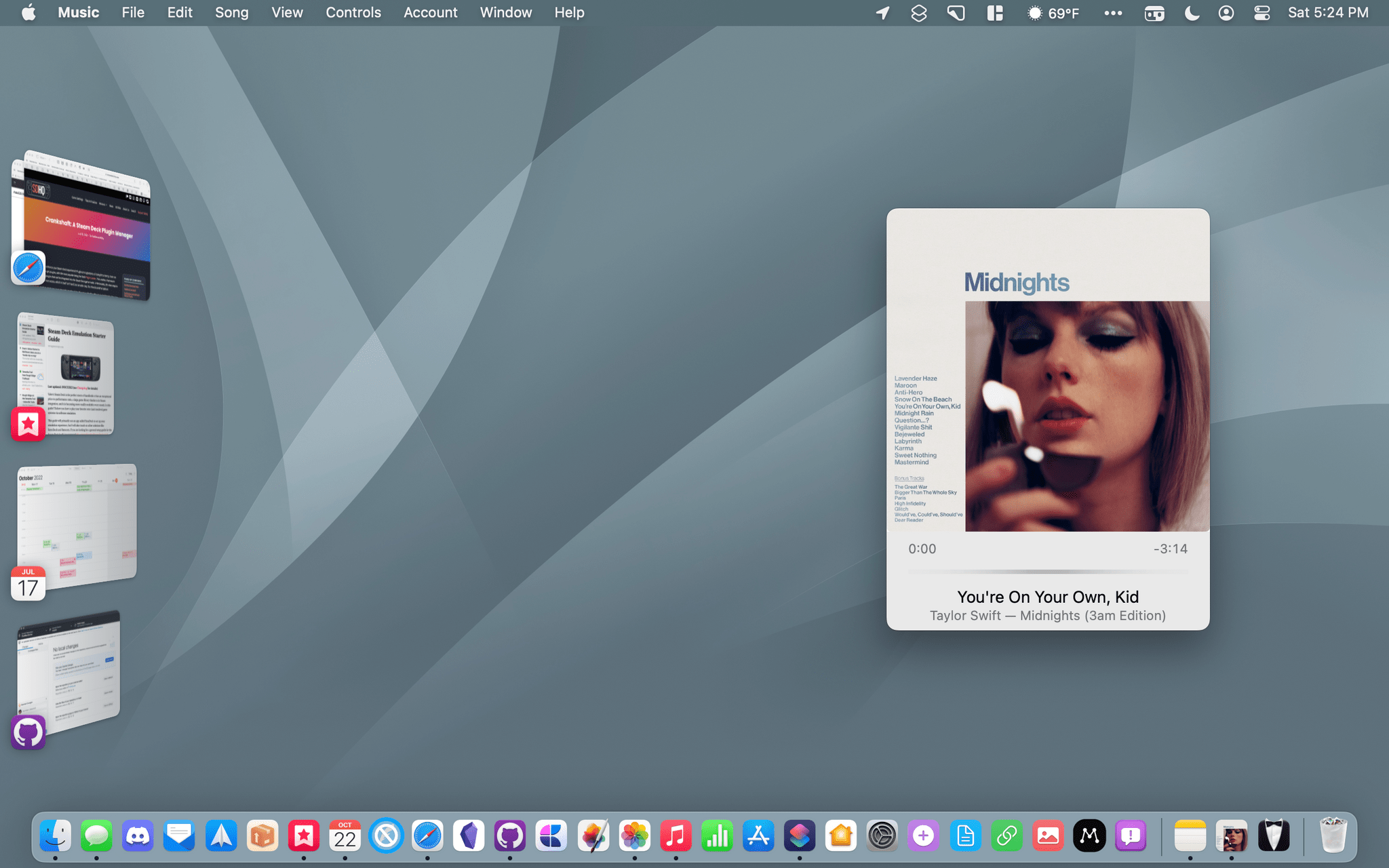 On the whole, Ventura has been a pleasure to use all summer and into this fall. I installed the first developer beta in June, put my Mac Studio into Stage Manager mode and never looked back. As I've explained, Stage Manager's stages need to be easier to create, but that doesn't change how much I like flipping back and forth between a few sets of apps once they're set up. I'm also a big fan of iCloud Shared Photo Libraries, the new smart features of Notes and Reminders, Mail's new capabilities, and the new Tab Group features in Safari.
Still, something is amiss with Ventura. It's not the sort of thing that is going to spoil your day-to-day use of the Mac. I've had no trouble with that sort of thing. Instead, it's a feeling I never shook through eleven beta releases.
macOS has come a long way from 2018's Mac Catalyst Sneak Peek. Some aspects of the strategy set in motion at that year's WWDC have already been accomplished, and that's where Ventura shines. It's great to finally see Mac system apps updated across all Apple platforms at once, and the influx of excellent third-party apps we've seen in the past couple of years is wonderful.
However, what was set in motion in 2018 and even earlier in 2017 with Apple's acquisition of Workflow hasn't been finished. One of the remaining barriers between moving between the Mac and iPad is the difference in their interaction models. Stage Manager could be the bridge between the two OSes, but in its current state, I'm afraid most people will try Stage Manager once and then never again.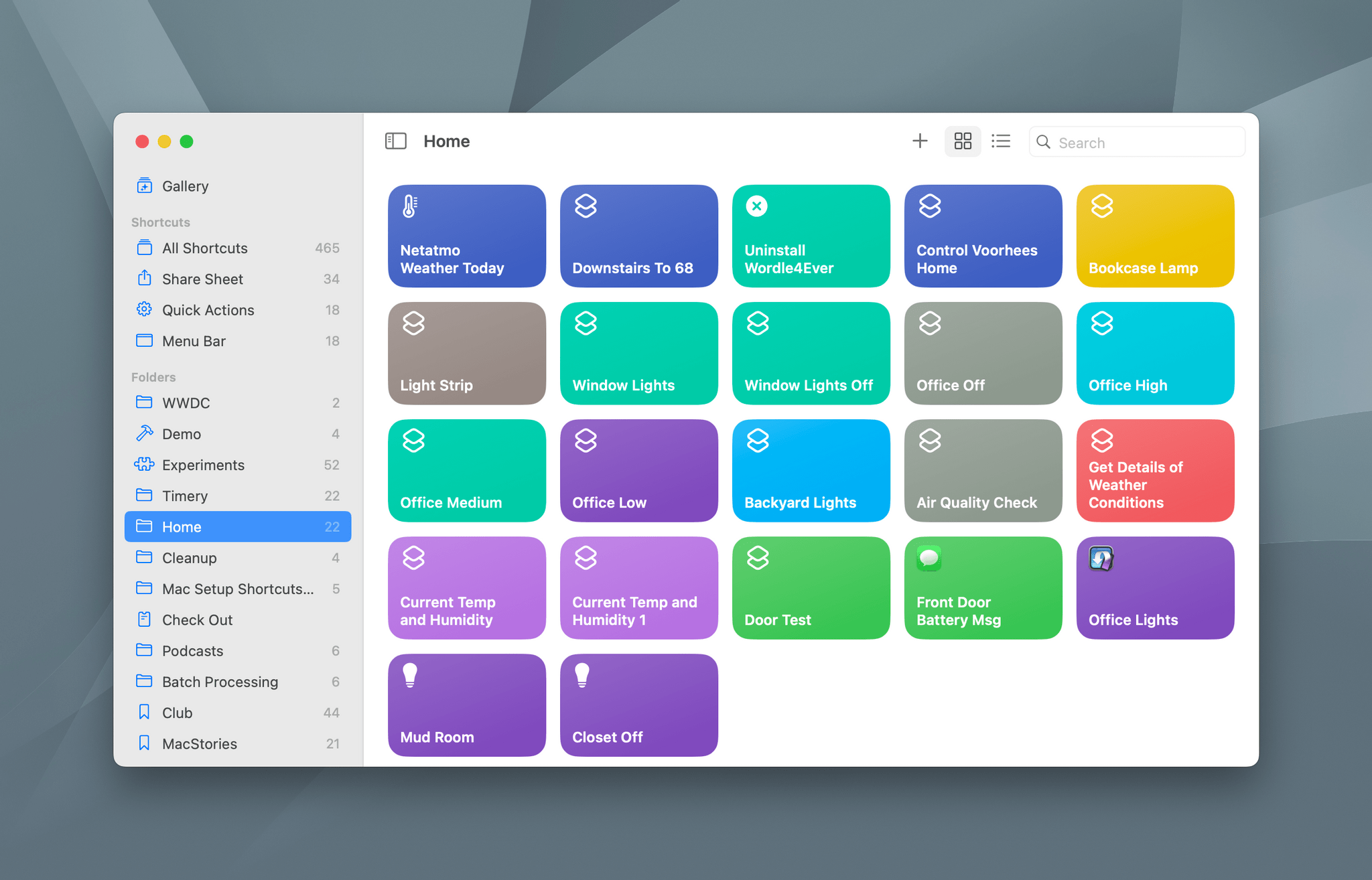 Then, there's Shortcuts. It doesn't feel great to be here criticizing Shortcuts two years running. I suppose I'm hard on Shortcuts because it's so important to the work I do, but I also take at face value Apple's claim that it's the future of automation on the Mac. However, Shortcuts won't be the future of automation unless it can get beyond the functionality of Automator. In one sense, it already has in that third-party developers have adopted Shortcuts more eagerly than they ever did with Automator, keeping Shortcuts and my optimism for the app afloat this past year. Still, deeper system-level action support that takes Shortcuts beyond its roots in past automation schemes is imperative to back up Apple's bold claims.
Finally, System Settings as inconsequential as it is in some ways, is troubling not because it ruins the macOS experience, but because it's a rare lapse in Apple's usual thoughtful design. System Settings doesn't improve on System Preferences. It's just a poor substitute for something that was flawed itself. It's a hard design problem to solve, but just a couple of years ago, Apple was rolling out new macOS and iPadOS designs that brought the two platforms much closer together without compromising the unique identities of either device. System Settings is the exact opposite, which is why it bothers me.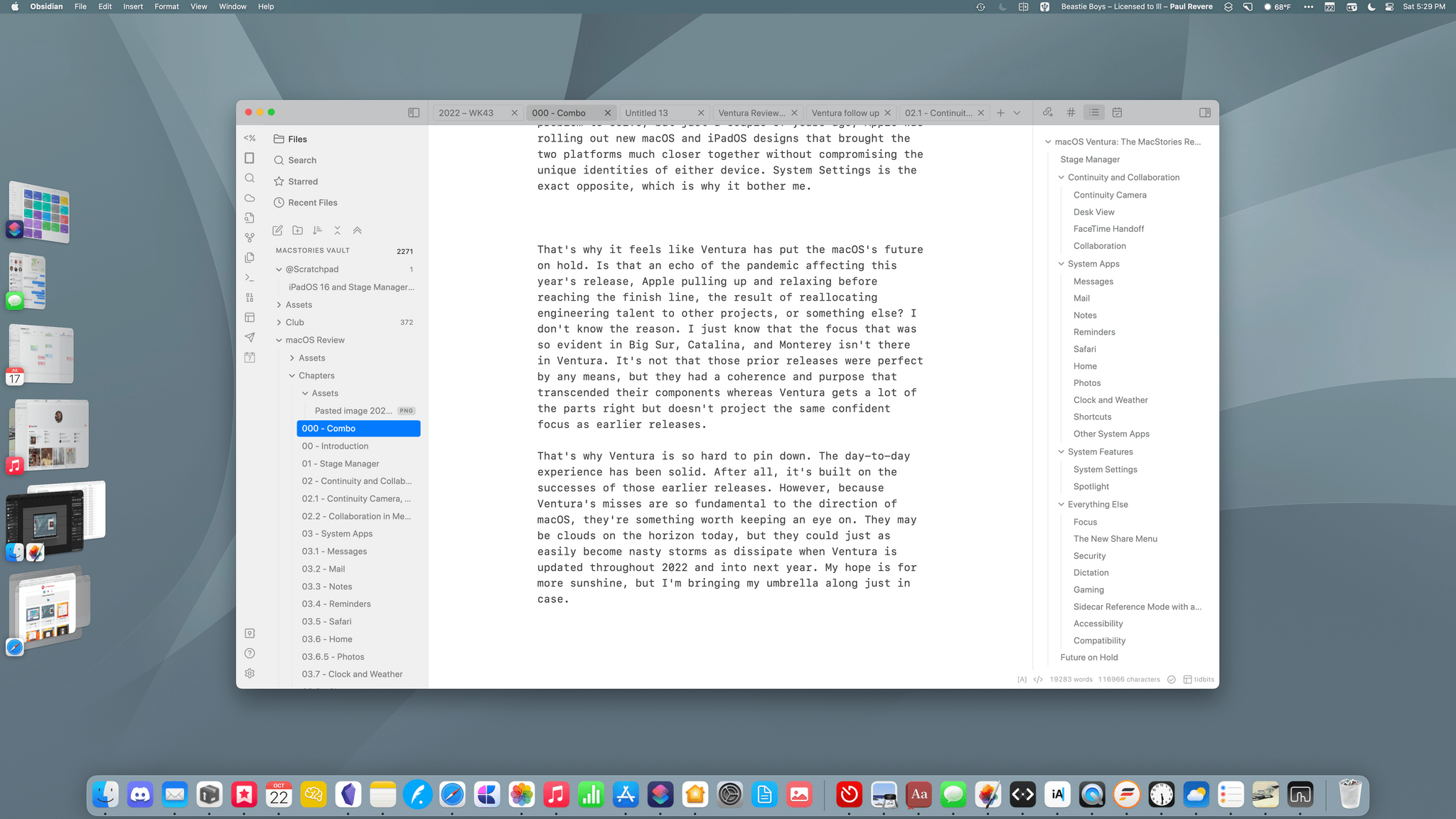 That's why it feels like Ventura has put macOS's future on hold. Is that an echo of the pandemic affecting this year's release, Apple pulling up and relaxing before reaching the finish line, the result of reallocating engineering talent to other projects, or something else? I don't know the reason. I just know that the focus that was so evident in Big Sur, Catalina, and Monterey isn't there in Ventura. It's not that those prior releases were perfect by any means, but they had a coherence and purpose that transcended their components, whereas Ventura gets a lot of the parts right but doesn't project the same confident focus about macOS's future as earlier releases.
That's why Ventura is so hard to pin down. The day-to-day experience has been solid. After all, it's built on the successes of those earlier releases. However, because Ventura's misses are so fundamental to the direction of macOS, they're something worth keeping an eye on. They may only be clouds on the horizon today, but they could just as easily become nasty storms next year unless Apple continues to build and improve on the foundation it started in 2018.