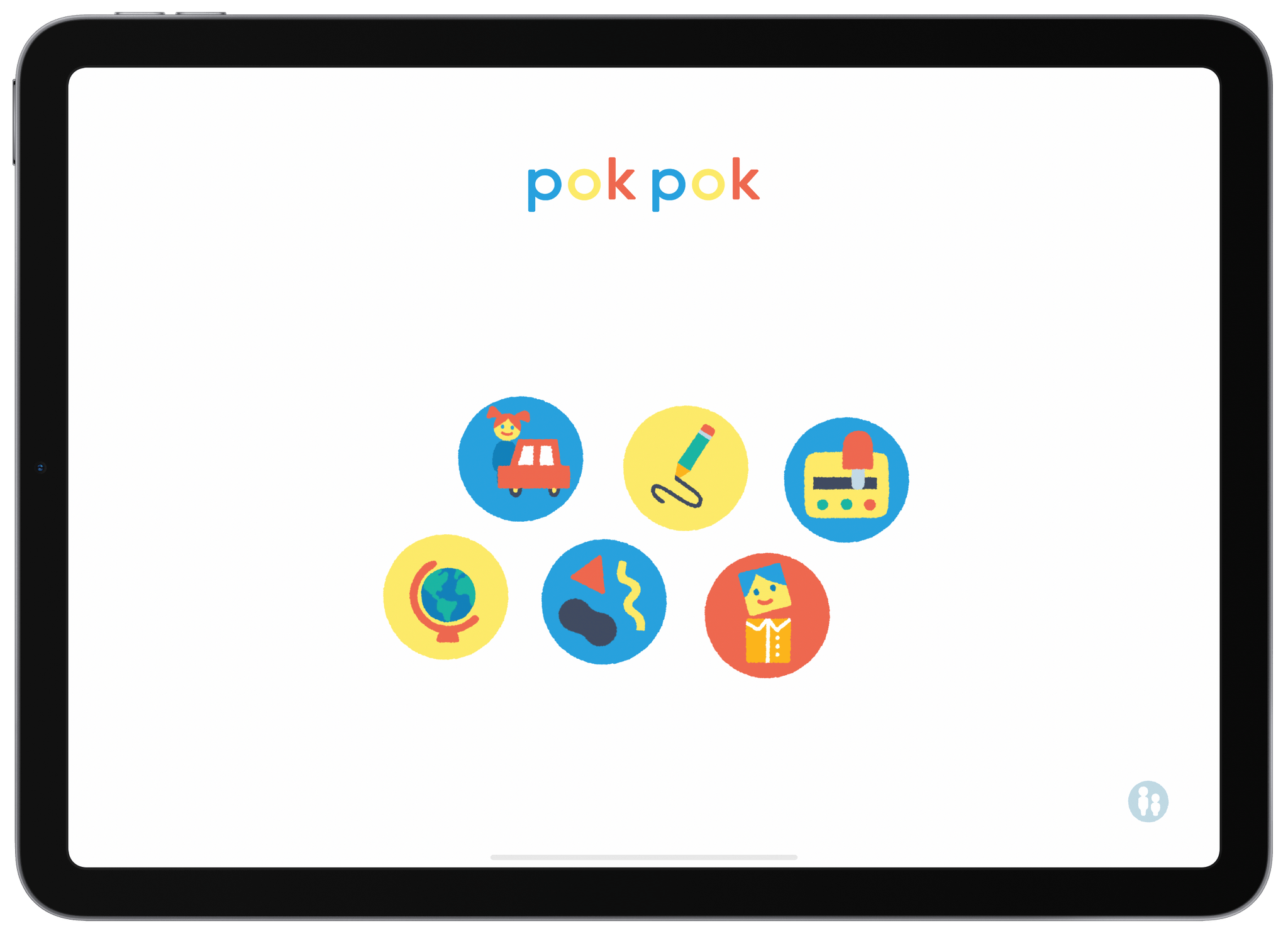 My youngest son just finished his junior year in high school, so it's been a while since my kids sat on the floor, absorbed by the toys surrounding them. Still, that was a big part of my life for a long time as a parent, so I think I still have a feel for what my kids would have liked when they were little, and Pok Pok Playroom is definitely one of those things.
The types of toys that would capture my kids' imaginations when they were younger were things like Thomas the Tank Engine wooden train sets, Lego, art supplies, stuffed animals, and toy cars and trucks. They were the sort of simple toys that encouraged interaction, imagination, and creativity as they built worlds for their animals to live in.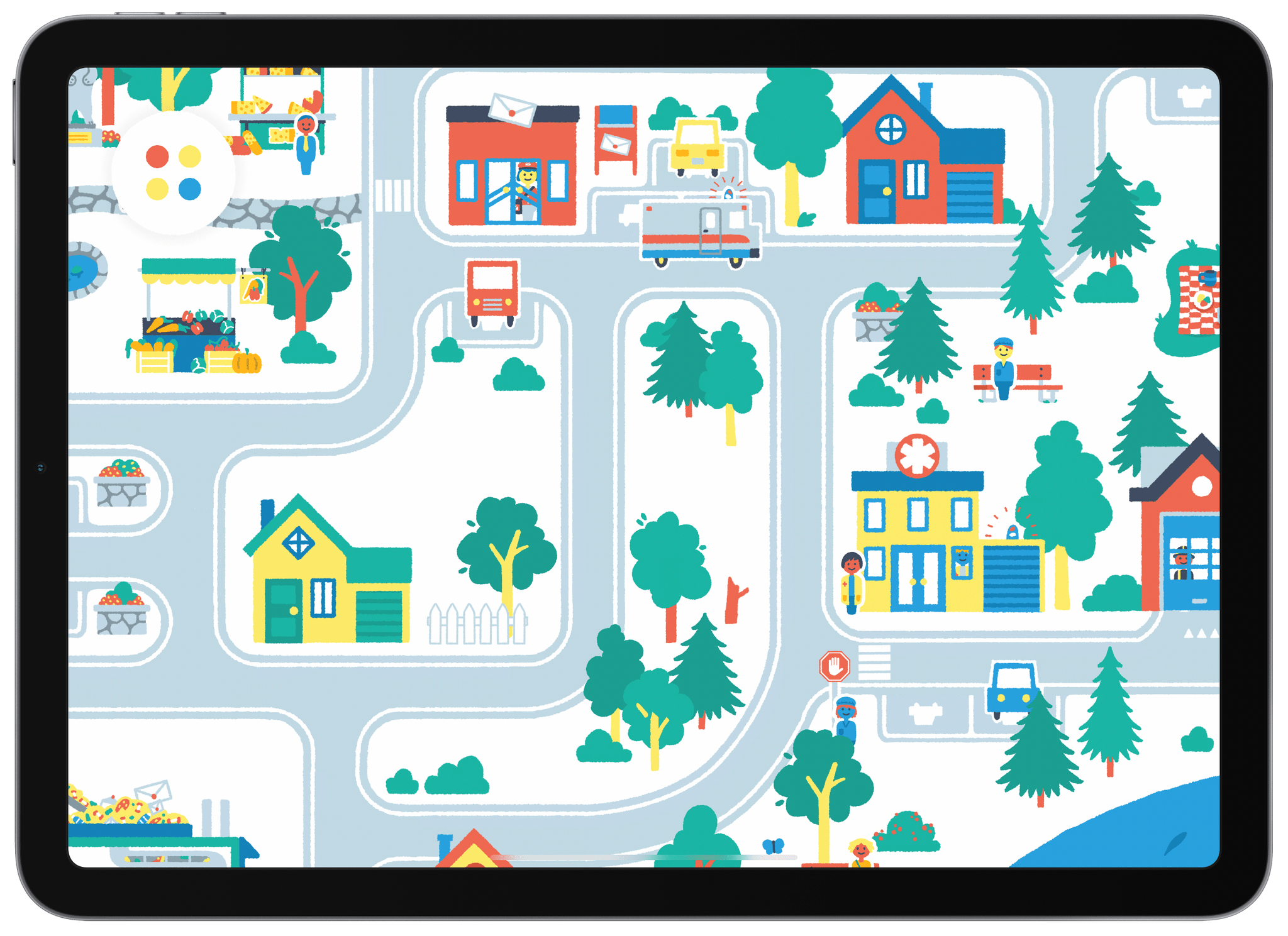 Pok Pok Playroom, which is available on the iPhone and iPad, fills a similar role. The app includes six colorful toys, which are distinct environments for kids to explore. The app is designed for children 2-6 years old, encouraging open-ended play and discovery in a calm setting that sparks their imaginations.
Pok Pok Playroom's interface is simple. Tap on one of the six toys to open it, and when you're finished, tap the big circle that's always visible and animated in the upper left corner of the screen. That's all any child needs to figure out to enjoy themselves.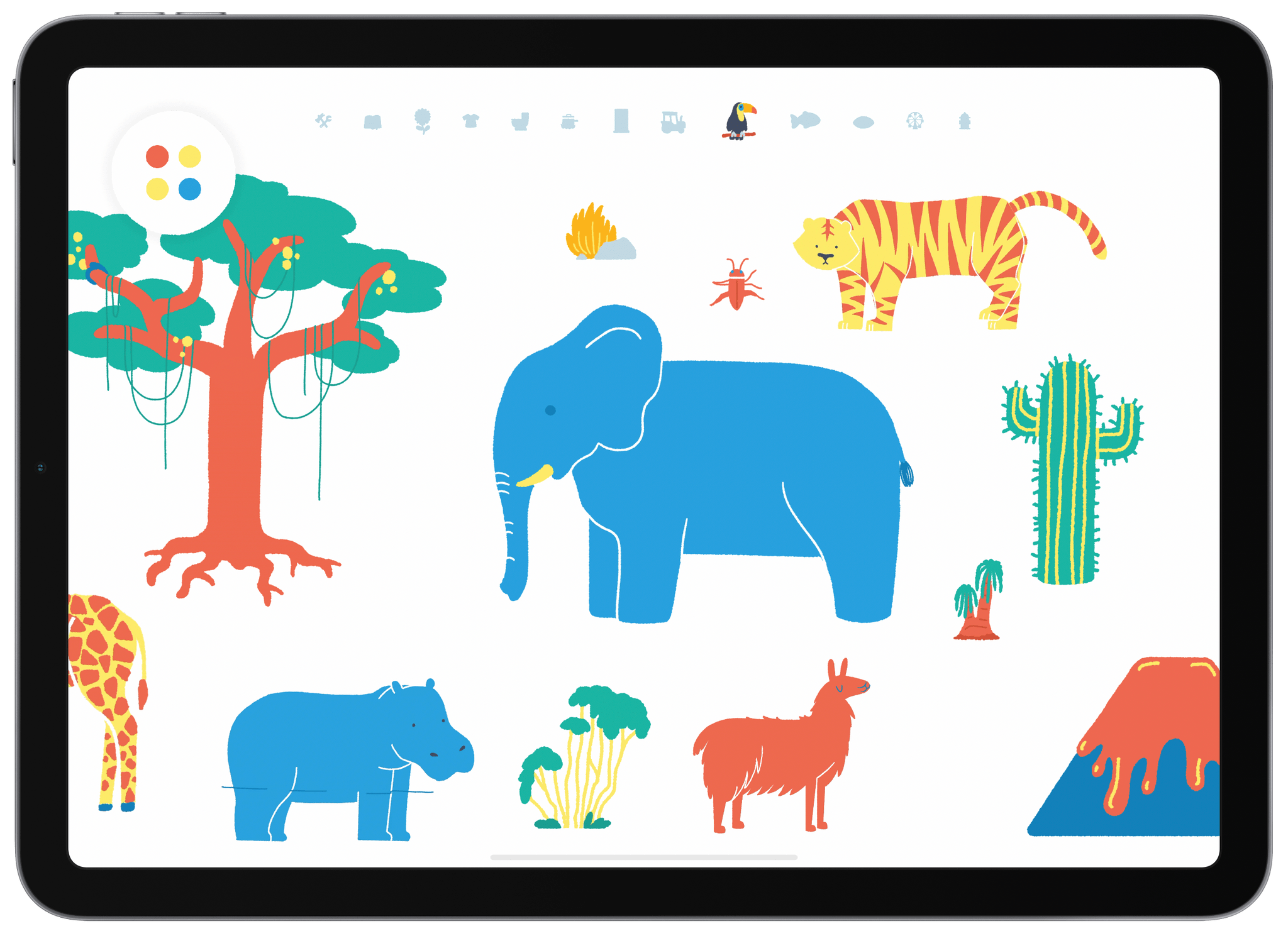 The only other UI element is a small inconspicuous icon in the lower right corner of the title screen, which is for grown-ups. To enter the grown-up area, you have to enter the time into a keypad, which unlocks the area where parents can sign up for play kits, explore learning prompts designed by educators that collaborated with the developers, displays the latest artwork created in the app, which can be shared via the share sheet, and instructions on how to set up guided access, so kids can only access Pok Pok Playroom.
Each of the six play areas in Pok Pok features brightly colored, interactive elements that come to life with playful animations and sound. Tap the globe icon for a scrollable catalog of people, vehicles, occupations, and objects. It's like a picture book, but everything is animated and responds to touch. There's a town, too, where you can move vehicles through the streets, park them, move people and objects around, and open and close doors, for example. Panning around the map of the town, kids will encounter a wide variety of environments.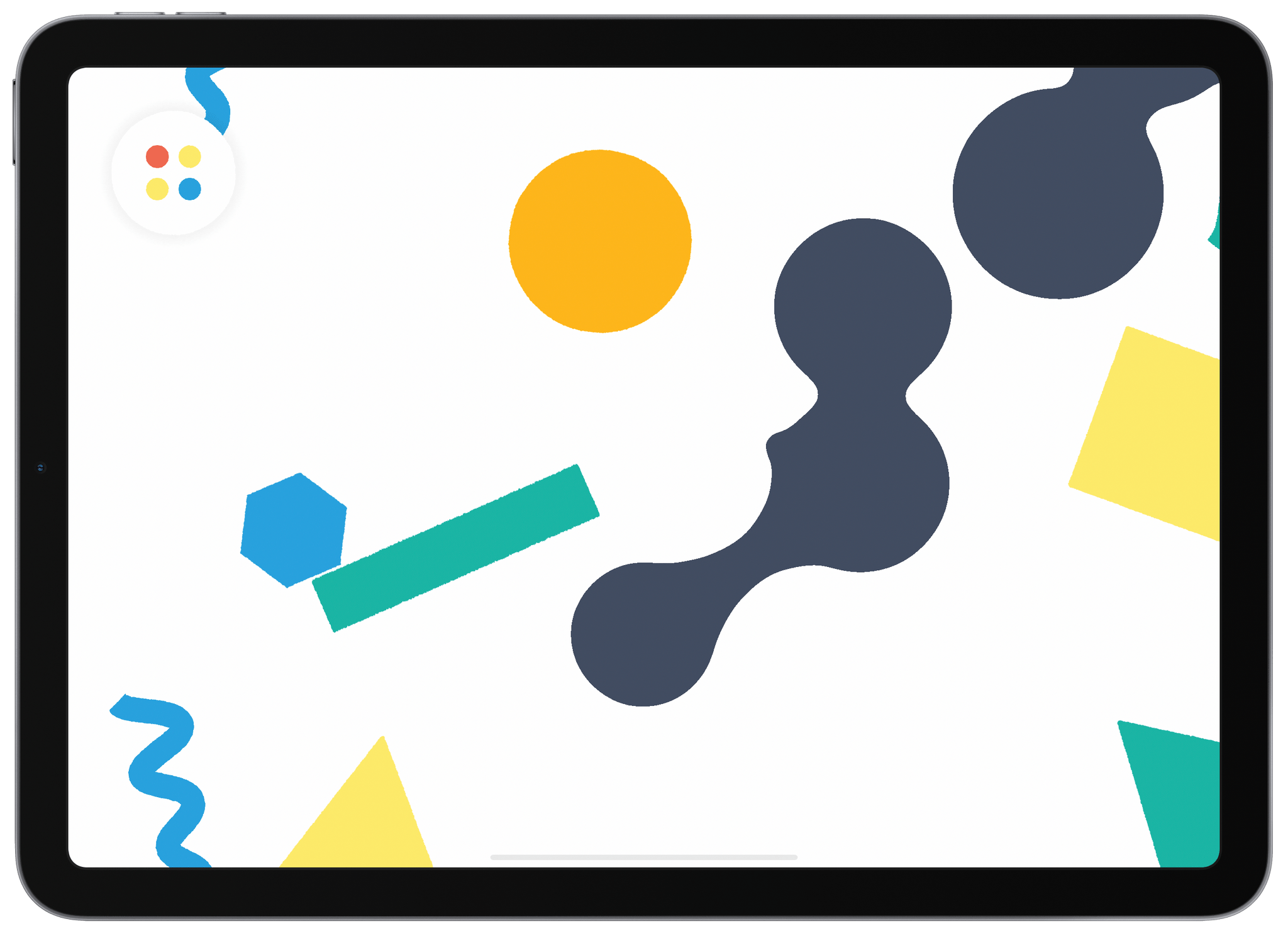 There are musical and drawing tools too. The music toy is a series of shapes that can be dragged around the canvas creating sounds when they collide. It's an interesting mash-up of collision physics, color, shapes, and sound that's a lot of fun to experiment with. The drawing tool offers eight colors for drawing and a slider to wipe the canvas clear for a new picture.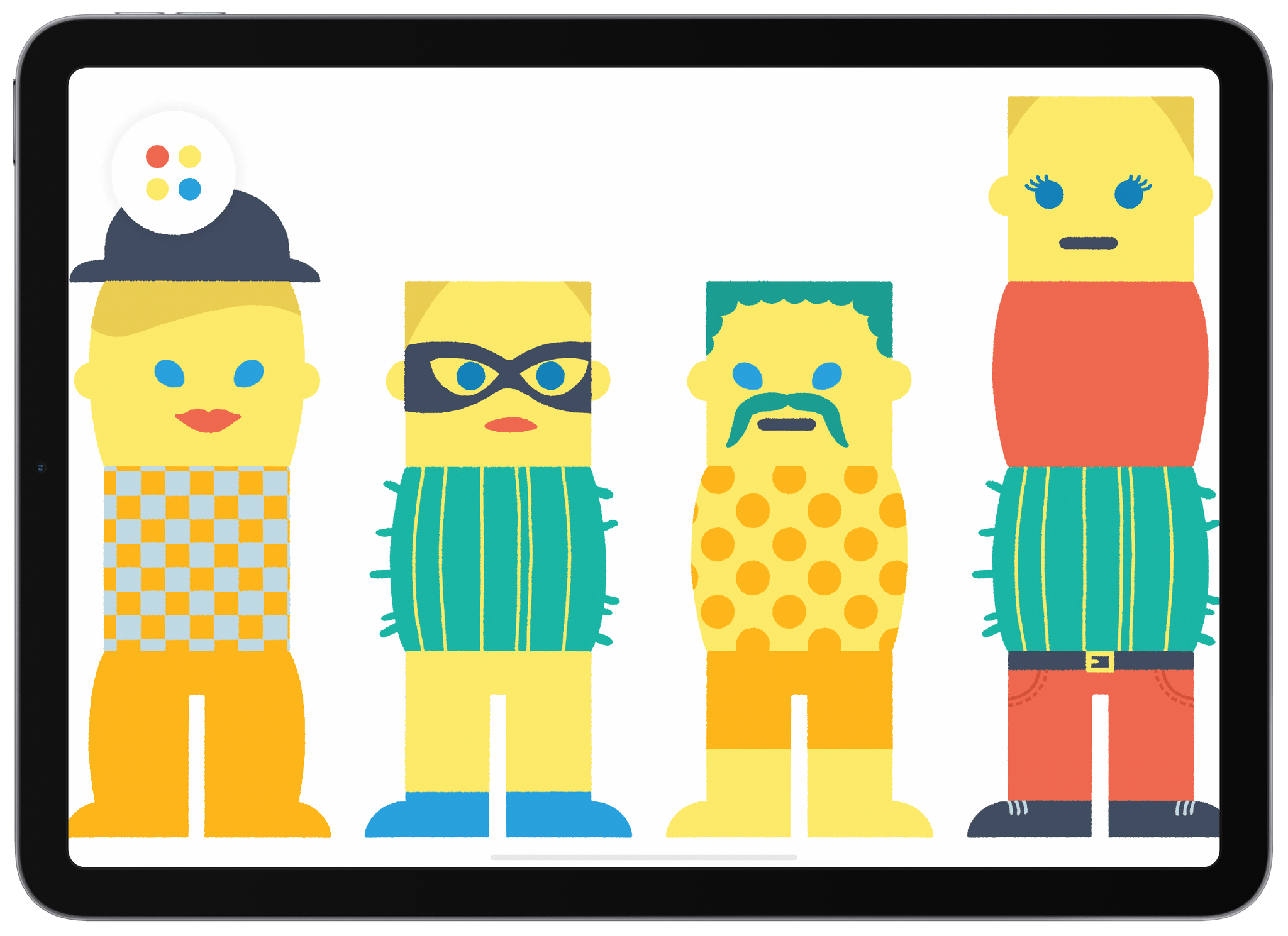 Another toy offers an endless, colorful collection of mix-and-match body segments, letting kids build characters from sets of different feet, bodies, heads, and hats. As you swipe left and right, new options drop onto the canvas that can be combined into characters.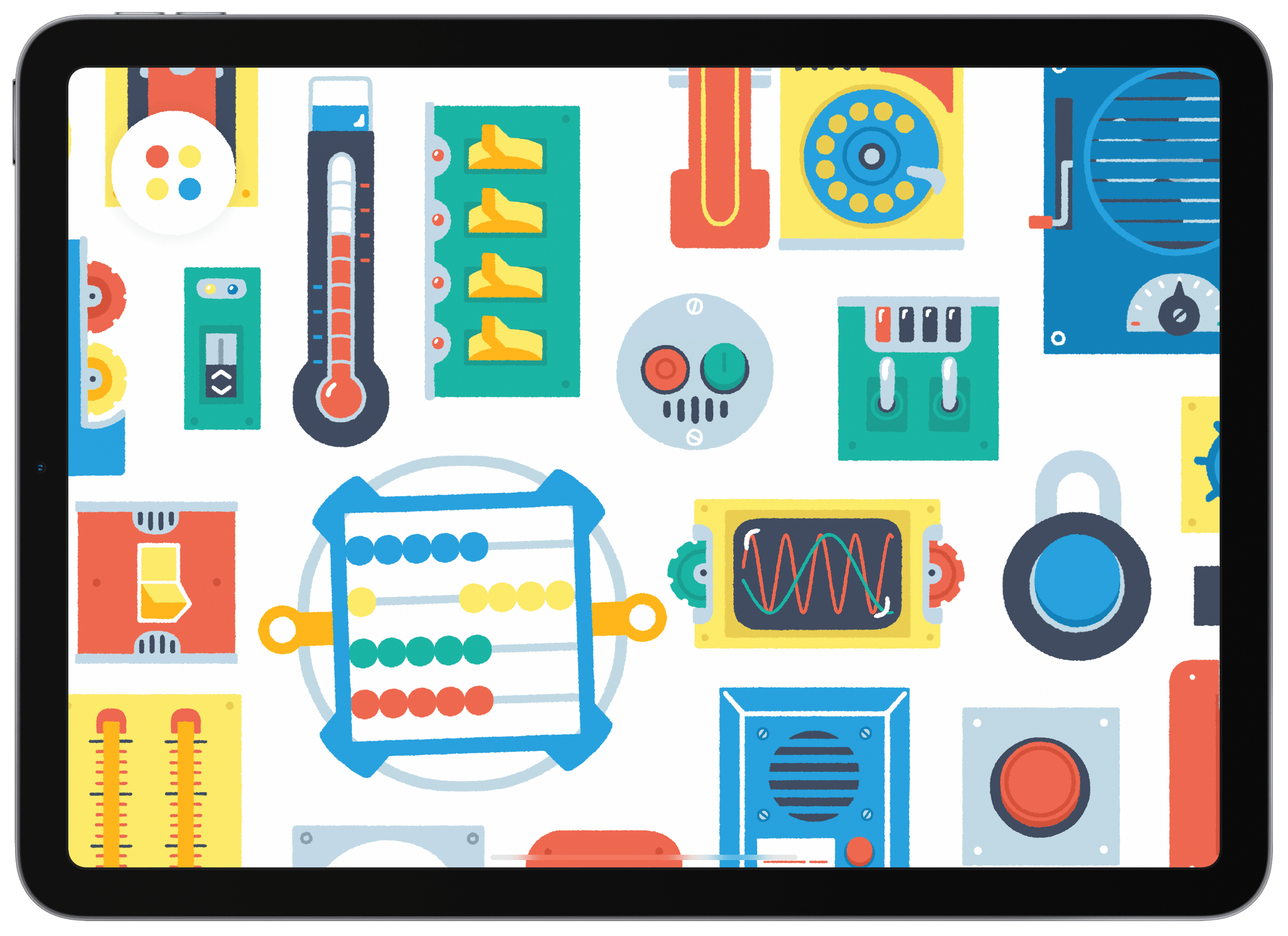 The final toy is one of my favorites. When you open it, there's nothing but a red button on the screen. Tap it, and the Pok Pok Playroom's canvas fills with all kinds of gizmos and gadgets. There are sliders, buttons, levers, wheels, and all manner of other controls tied to mechanical and electronic objects. Everything is interactive and responds with delightful animations and sounds.
As I wrote last week, Pok Pok Playroom is from the brand new creative studio called Pok Pok that grew out of Snowman, the studio known for creating a long list of terrific games for Apple's platforms. Pok Pok Playroom captures the same sort of relaxed playfulness of a game like Alto's Adventure without being a game in the traditional sense. Instead, it's a self-paced digital toy that captures the same sense of fun in digital toys that I'm sure a lot of kids will love.
Pok Pok Playroom is available on the App Store. There's a 14-day free trial, after which you can subscribe for $3.99 or $29.99/year. Pok Pok has said that new toys will be added to the app periodically.