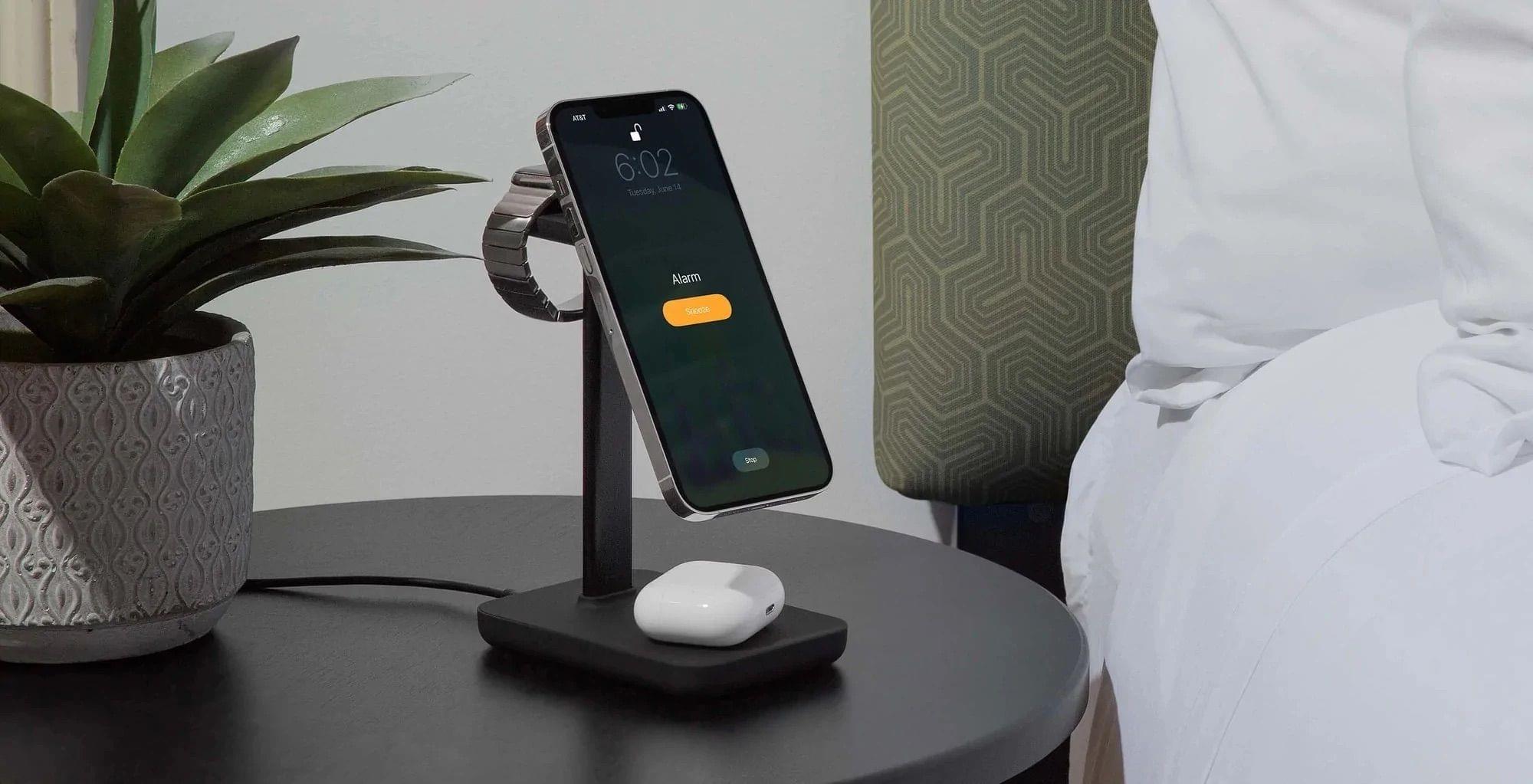 Not long ago, Twelve South introduced a new 3-in-1 charger for the iPhone, Apple Watch, and AirPods Pro called the HiRise 3. I've used a Belkin 3-in-1 charger on my desk for a few years and love it, but it takes up quite a bit of space. So, when Twelve South recently offered to send me the HiRise 3 to test, I jumped at the chance to check out its more compact design. After using the HiRise 3 for the past few weeks, I'm happy with it overall and think it's a great choice for most users, but it comes with a couple of limitations that you'll want to consider before buying one yourself.
When the HiRise 3 arrived a few weeks ago, I figured it would make the perfect nightstand charger because it's so small. The charger is just 4.8 inches (12.3 cm) deep and 3.4 inches (8.5 cm) wide, a footprint smaller than an iPhone 13 Pro Max. AirPods with wireless charging can be placed on a rectangular base for charging. Suspended above the base on a vertical post is an angled pad for charging a MagSafe-compatible iPhone and a circular pad for charging an Apple Watch.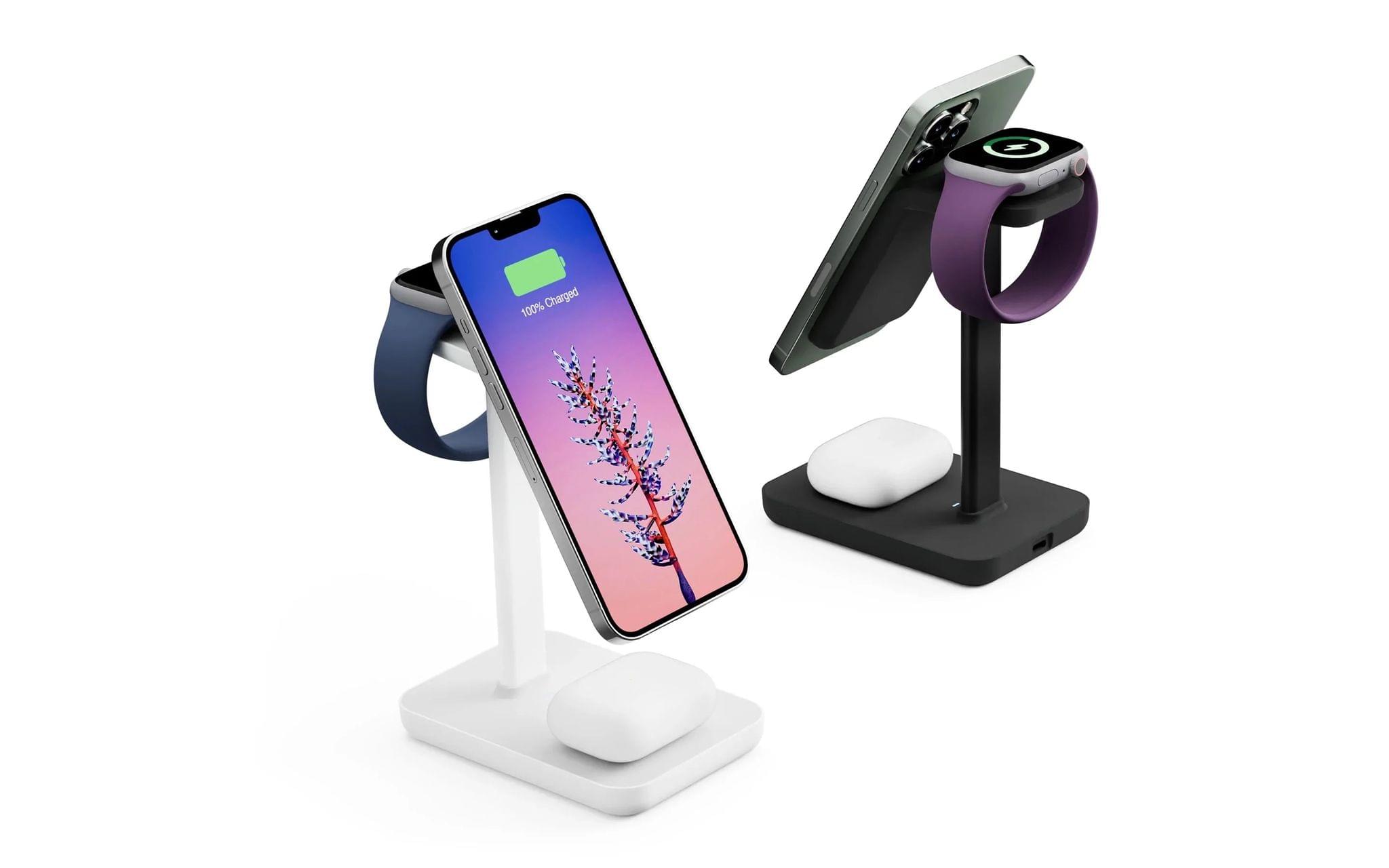 The HiRise 3 comes in black and white and is solidly built. The base and iPhone/Watch charging pads are made from a soft-touch, matte plastic, and the vertical post is metal. I haven't tried the white model, but the black model's rounded corners and color have a sleek, modern look that looks nice on my nightstand and should fit in well in most spaces.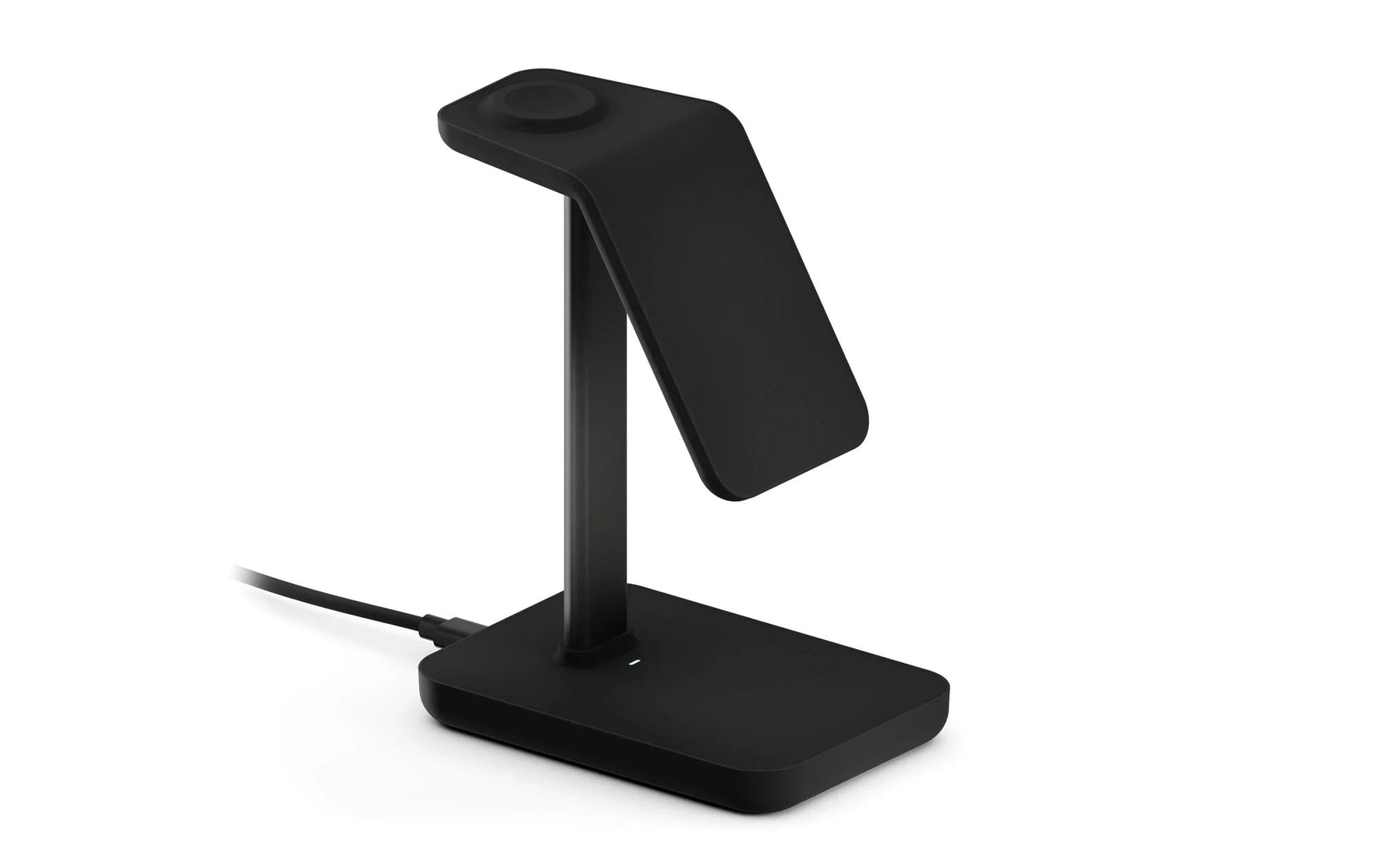 Near the HiRise's vertical post, there's also a status light to let you know if your devices are properly charging and whether the charger is getting enough power. The status light that indicates if your devices are receiving enough power is necessary because the HiRise 3 doesn't come with a power brick. You'll have to supply your own 20W+ USB-C power brick to charge an iPhone, Apple Watch, and AirPods at the same time. I'm sure excluding a power brick allows Twelve South to keep the price of the HiRise 3 down and reduces the charger's ecological impact, but having to hunt for a 20W charger before I could charge anything wasn't a great out-of-box experience.
Once I found a 20W charging brick, I plugged the included USB-C cable into it and put the HiRise on my nightstand. The bottom of the charger includes four soft micro-suction feet that do a remarkably good job of keeping the HiRise in place – so much so that you're more likely to bump it and knock your devices off of the HiRise than knock the stand over.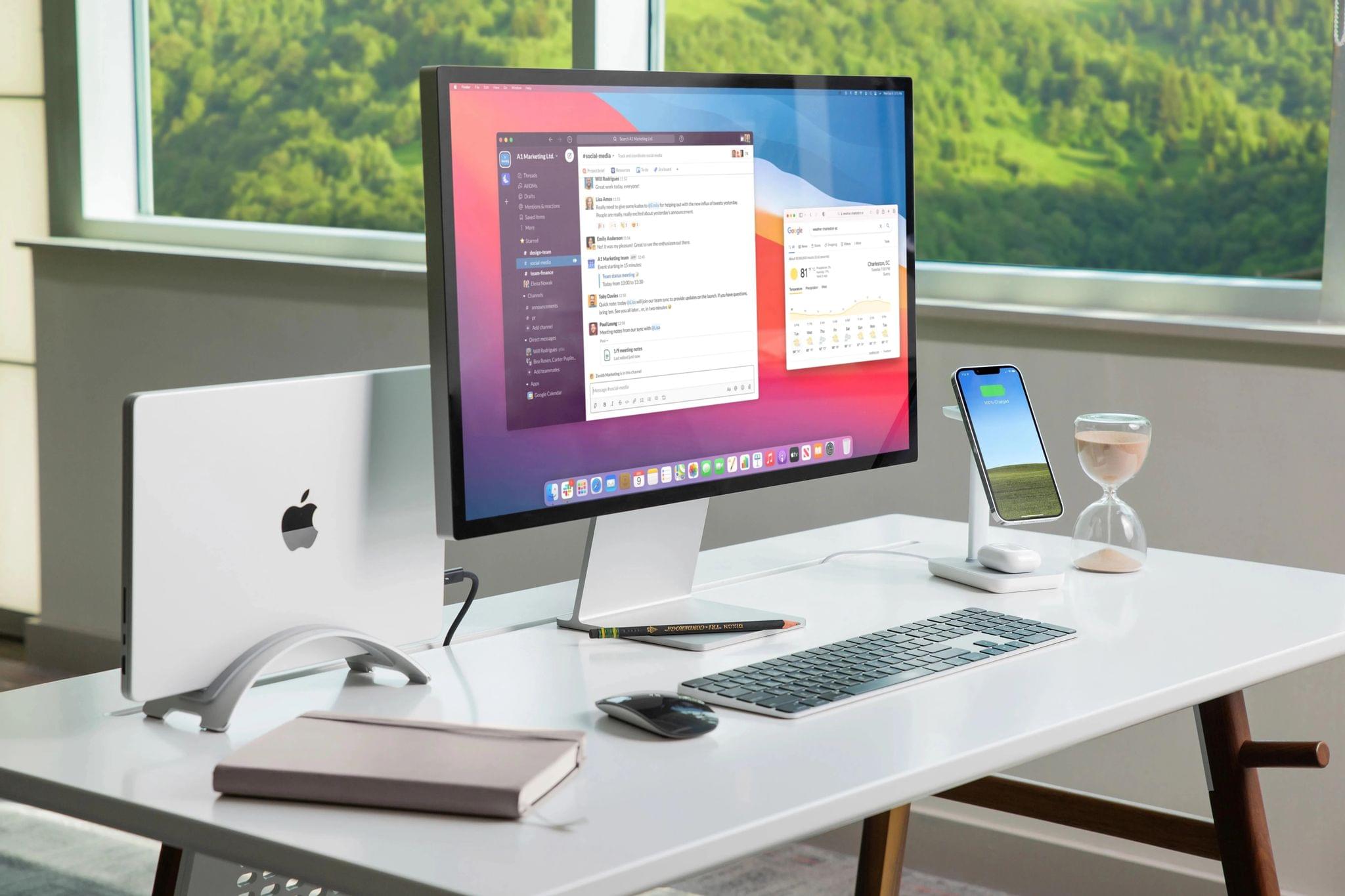 The HiRise has been exactly what I'd hoped it would be: an easy way to charge my devices overnight that leaves room on my nightstand for other things. The Watch pad makes it easy to properly align it, and I haven't had any issues with getting my AirPods Pro oriented, so they charge. The iPhone charger works well, too, sitting at an angle that makes it easy to see the device's screen. However, it's worth noting that it's MagSafe-compatible, not MagSafe-certified. That means charging maxes out at 10W, whereas official MagSafe devices can deliver up to 15W of power. In practice, that difference hasn't mattered to me because there's plenty of time to charge my iPhone to 100% as I sleep, but it's worth keeping in mind if you're considering getting a HiRise 3 to use elsewhere.
One downside to using the HiRise 3 on a nightstand is that its Apple Watch charging pad is behind the iPhone and parallel to the surface on which the charger sits. That means you won't be able to use your Apple Watch in nightstand mode to see the time at night. That hasn't been a dealbreaker for me because I typically charge my Watch as I get ready for bed but put it back on before I go to sleep, so I can use its sleep tracking features.
The bottom line is that the HiRise 3 is an excellent space-saving charger that works well on a nightstand but is also a good fit for many other contexts, thanks to its space-saving, modern design. That said, I wouldn't recommend the HiRise 3 if you want faster MagSafe charging for your iPhone or if or want to use the Apple Watch's nightstand mode. Those limitations won't be an issue for everyone (they certainly aren't for me), but they're worth keeping in mind.
The Twelve South HiRise 3 is available directly from Twelve South for $99.99.