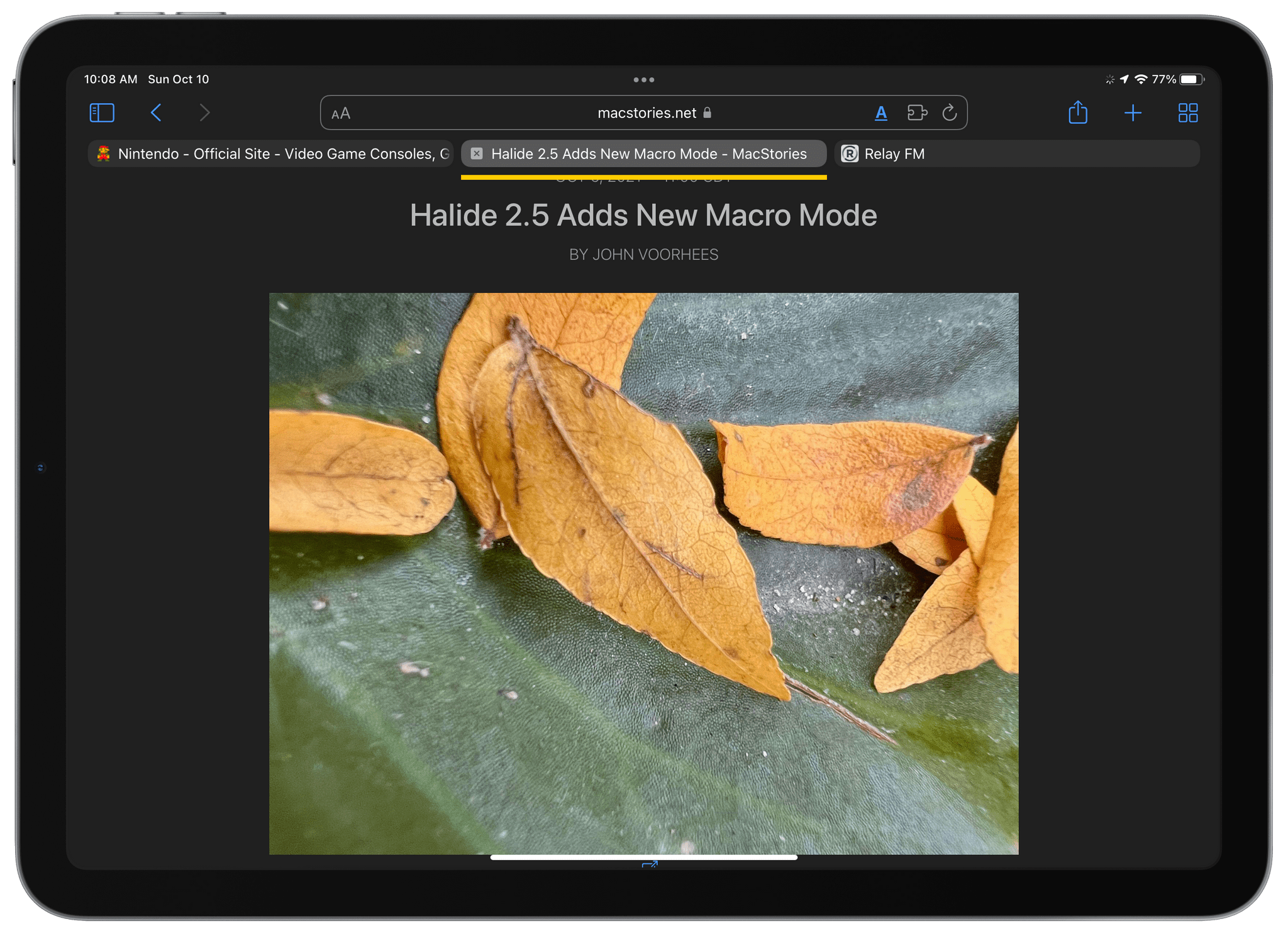 Last week, I wrote about ActiveTab, a Safari extension that draws a colorful line beneath the active tab in Safari for Mac, which makes it far easier to identify the tab you're viewing. However, the Mac isn't the only platform where Safari's tabs are problematic. As Federico explained in his iOS and iPadOS 15 review, it's every bit as difficult to decypher which tab is active on the iPad.
Fortunately, ActiveTab is now available on the iPad too. The extension has the exact same features as the Mac version, making the active tab stand out by drawing a line across the top of the content view underneath the tab. If you haven't installed a Safari extension on the iPhone or iPad yet, be sure to check out my story on iOS and iPadOS 15 Safari extensions for details on how to set them up.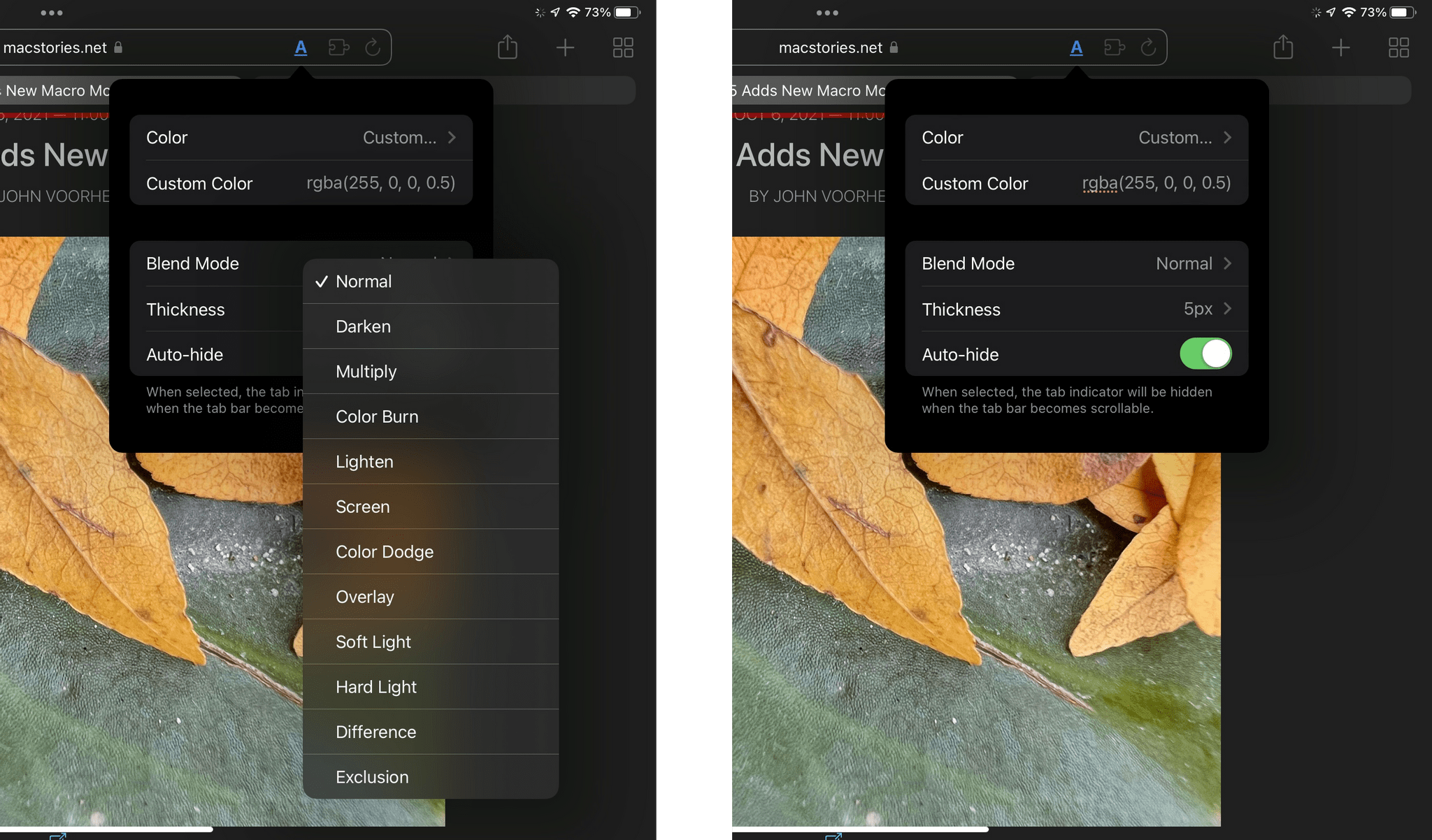 Since I first wrote about ActiveTab, the app has been updated to allow you to add a custom color using RGBA values, in addition to the set of pre-defined options. The extension has added a Blend Mode option on both platforms too, which can help set the extension's colored bar apart from its background in some circumstances.
If you haven't checked out ActiveTab yet, it's available on the App Store for $1.99.