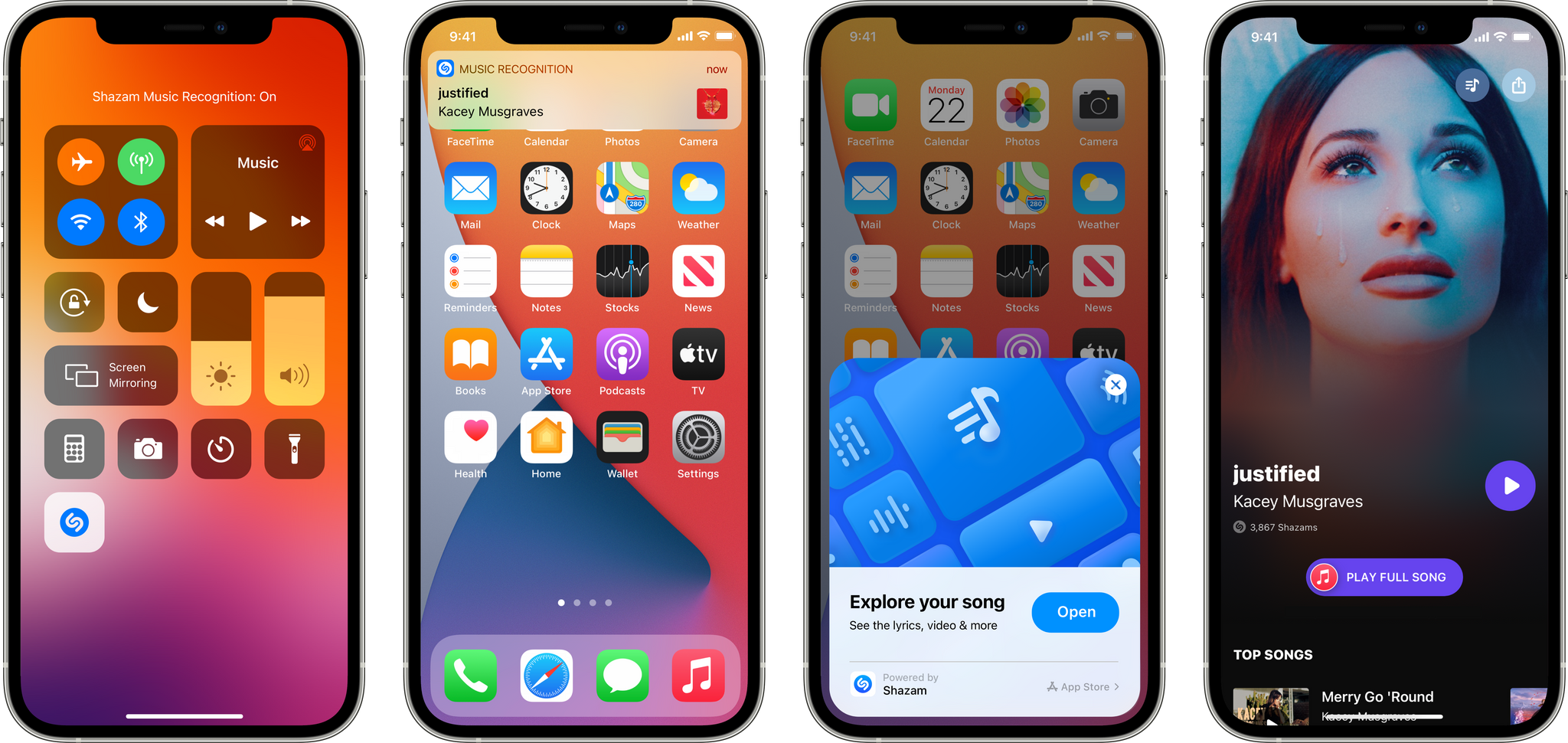 Today, Shazam surpassed 1 billion songs recognized using its Music Recognition control available in iOS and iPadOS's Control Center. That's a huge number, especially considering that the feature was first added in iOS and iPadOS 14.2 less than a year ago.
The Music Recognition control can be added to Control Center from the Settings app. When tapped, the feature creates a digital fingerprint of the audio and sends it over the Internet for matching against Shazam's database of songs, securely and privately making a match without sending the actual audio. In addition to recognizing songs playing around you, the feature can recognize songs played in any app and even while you're wearing AirPods.
According to Apple, the ten most Shazamed songs from Control Center are:
"Talking To The Moon" - Bruno Mars
"Astronaut In The Ocean" - Masked Wolf
"MONTERO (Call Me By Your Name)" - Lil Nas X
"Beggin" - Måneskin
"Another Love" - Tom Odell
"Runaway" - AURORA
"Dick" - StarBoi3 Feat. Doja Cat
"Arcade" - Duncan Laurence
"Stay" - The Kid LAROI & Justin Bieber
"drivers license" - Olivia Rodrigo
Earlier this summer, the Shazam app crossed 1 billion daily songs recognized and a lifetime total of over 50 billion. With the release of iOS and iPadOS 15, developers will be able to incorporate song recognition into their own apps using ShazamKit, which will undoubtedly accelerate the number of songs recognized even further.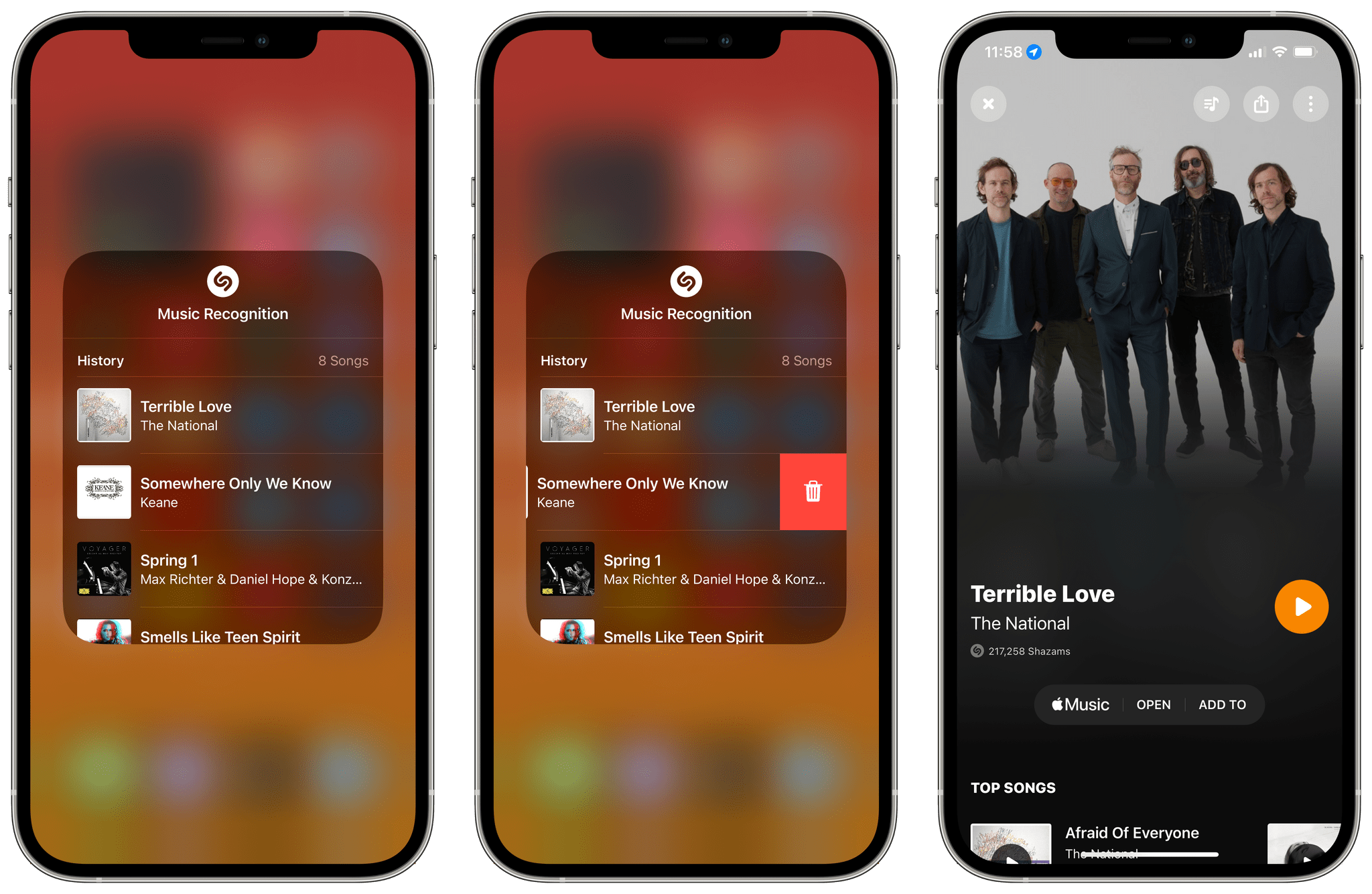 The Music Recognition control doesn't save songs it recognizes to the Shazam app, which I wish it did, but when iOS and iPadOS 15 are released, users will be able to touch and hold the control to reveal a list of recently-recognized songs. Selecting a song from the list opens it in the Shazam app. Alternately, you can swipe left on an entry to delete it.
I've used Shazam since long before it was acquired by Apple, and the Music Recognition control has become one of my most-used Control Center features since it launched. Whether I'm out somewhere and hear a song I like or watching a TV show with an interesting soundtrack, quickly swiping down to access Control Center has become an ingrained habit at this point.