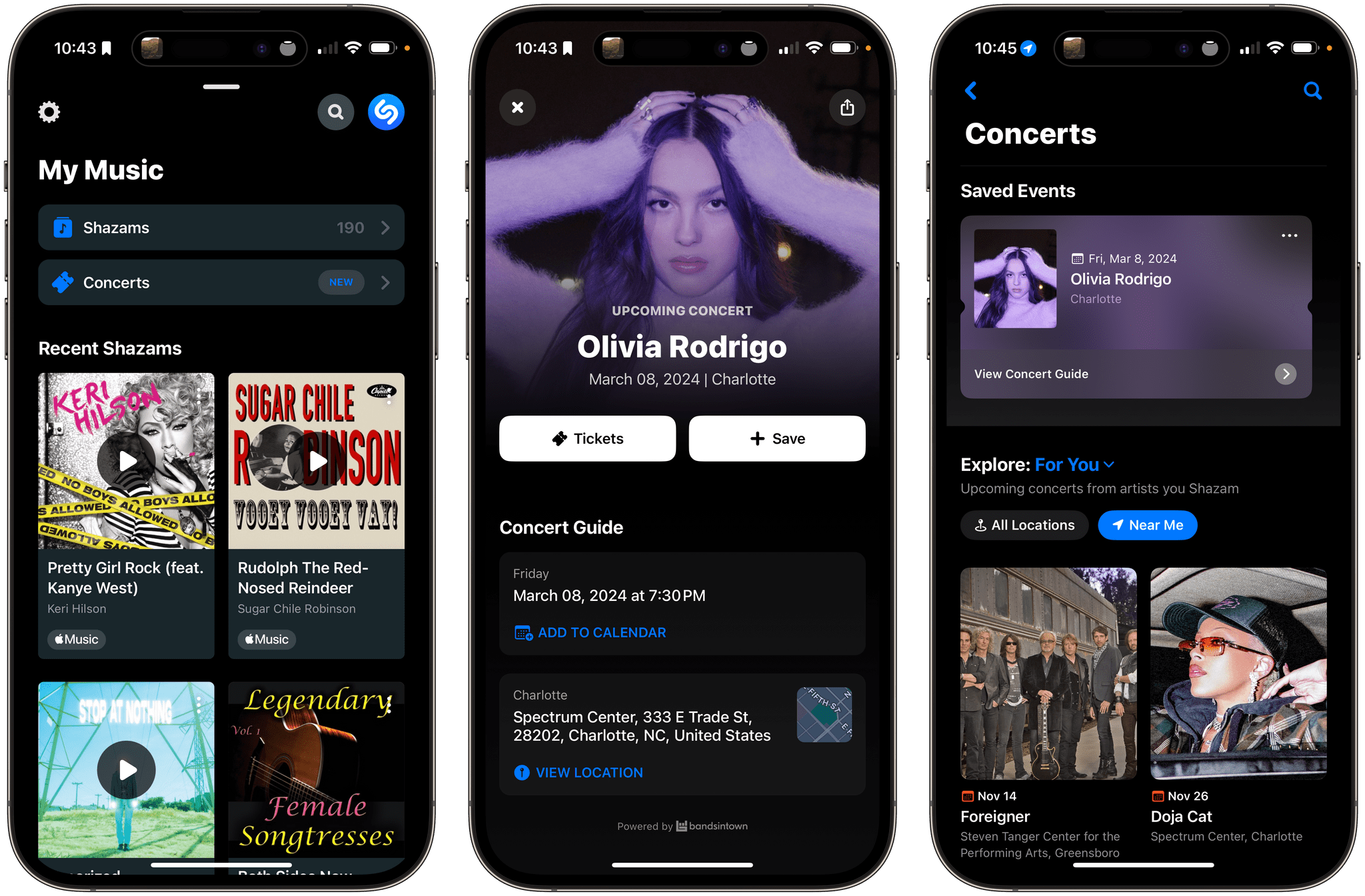 Today, Shazam introduced a dedicated Concerts section in its music discovery app that lets you explore upcoming shows that are recommended based on your Shazam history. Users can look at all recommended shows or narrow recommendations to those that are scheduled nearby. There's also an option to display popular shows irrespective of your listening history.
When you find an artist's show that you want to learn more about, tapping on the event listing offers additional options to:
Buy tickets via Ticketmaster or BandsInTown
Save the show for later, which moves it to the top of the Concerts section
Add the show to your calendar
View a map of the venue in Apple Maps
Access playlists, albums, singles, and music videos in Apple Music
View additional tour dates on a dedicated Concert Guide screen
Apple says other perks will be available too:
Shazam now also gives users the ability to save and revisit events, set reminders about upcoming shows, view tickets and unlock concert exclusives from select artists, which include brand new Watch faces and wallpapers available for download, behind the scenes video, tour photos, show set lists and more.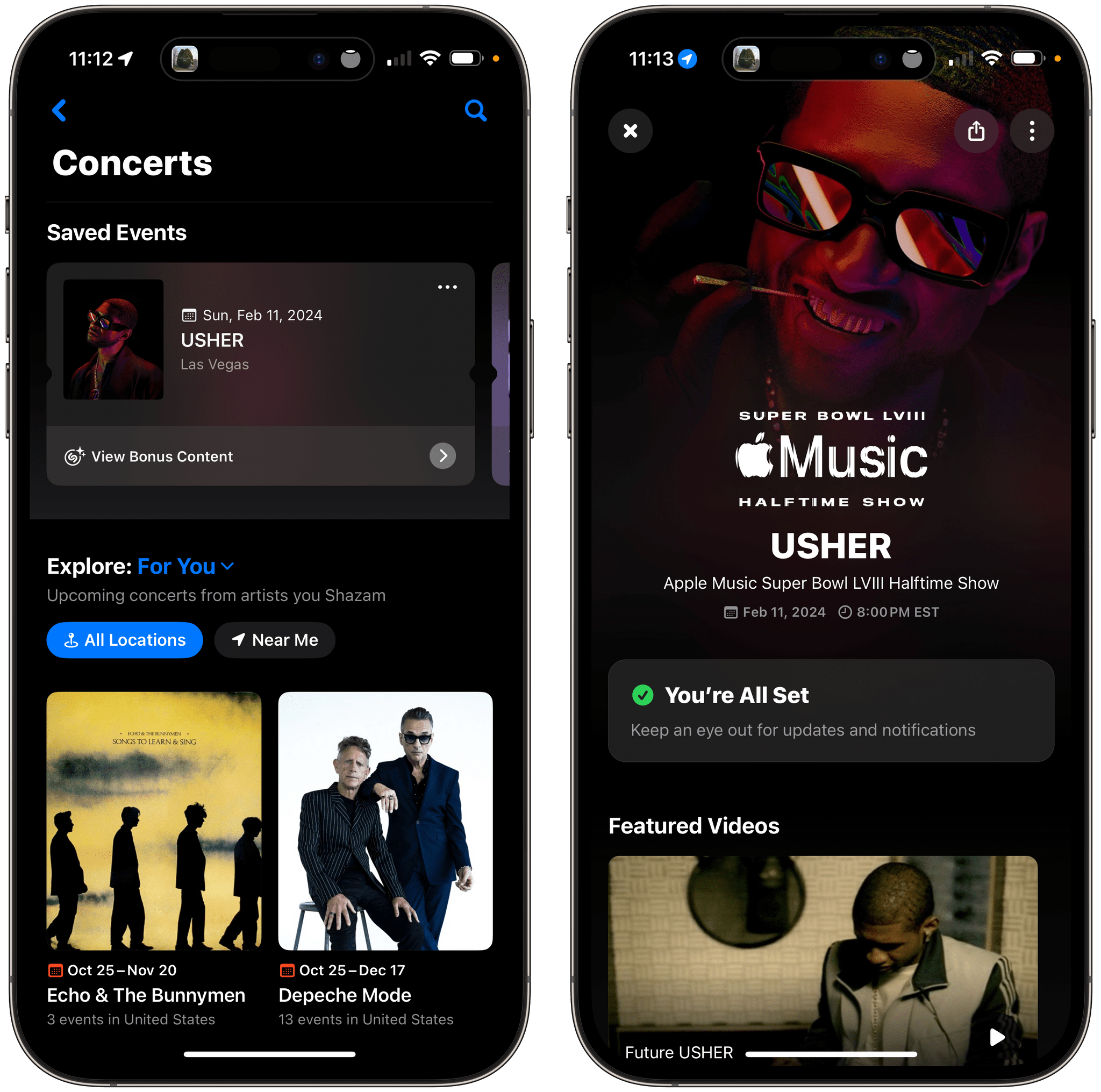 For example, USHER's Super Bowl concert in Las Vegas next February includes bonus content that links to information about his appearance, which is sponsored by Apple Music.
Events can be shared via the share sheet and accessed via Spotlight Search, too.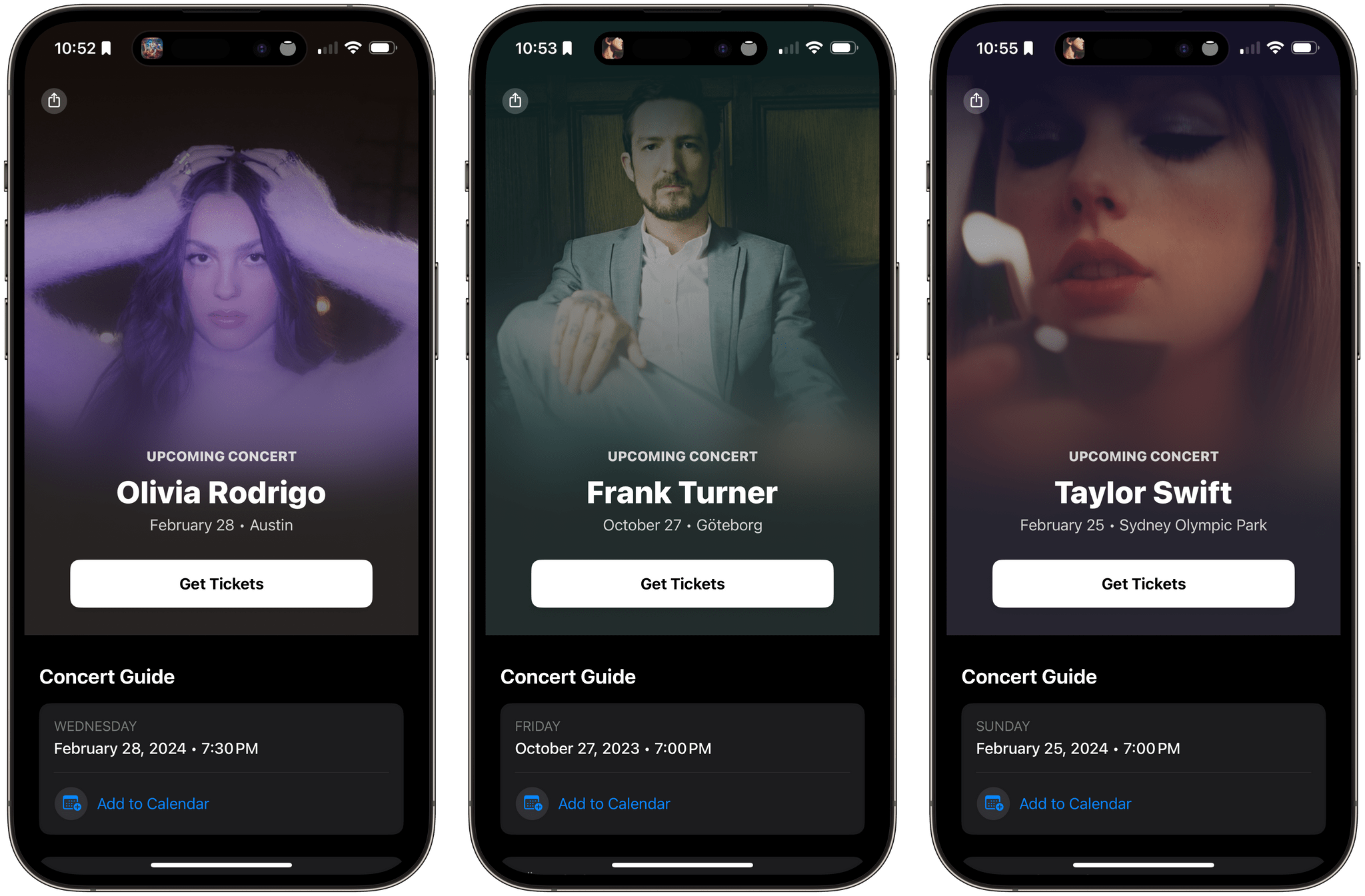 Some of the functionality found in Shazam's Concerts section was previously added to the app. However, it's great to see concerts get a dedicated space in the app. The update will make it easier for fans to discover upcoming shows and learn more about newly-discovered artists.
The Shazam update is available now for iOS and iPadOS users and will be released in the Android version of the app soon.