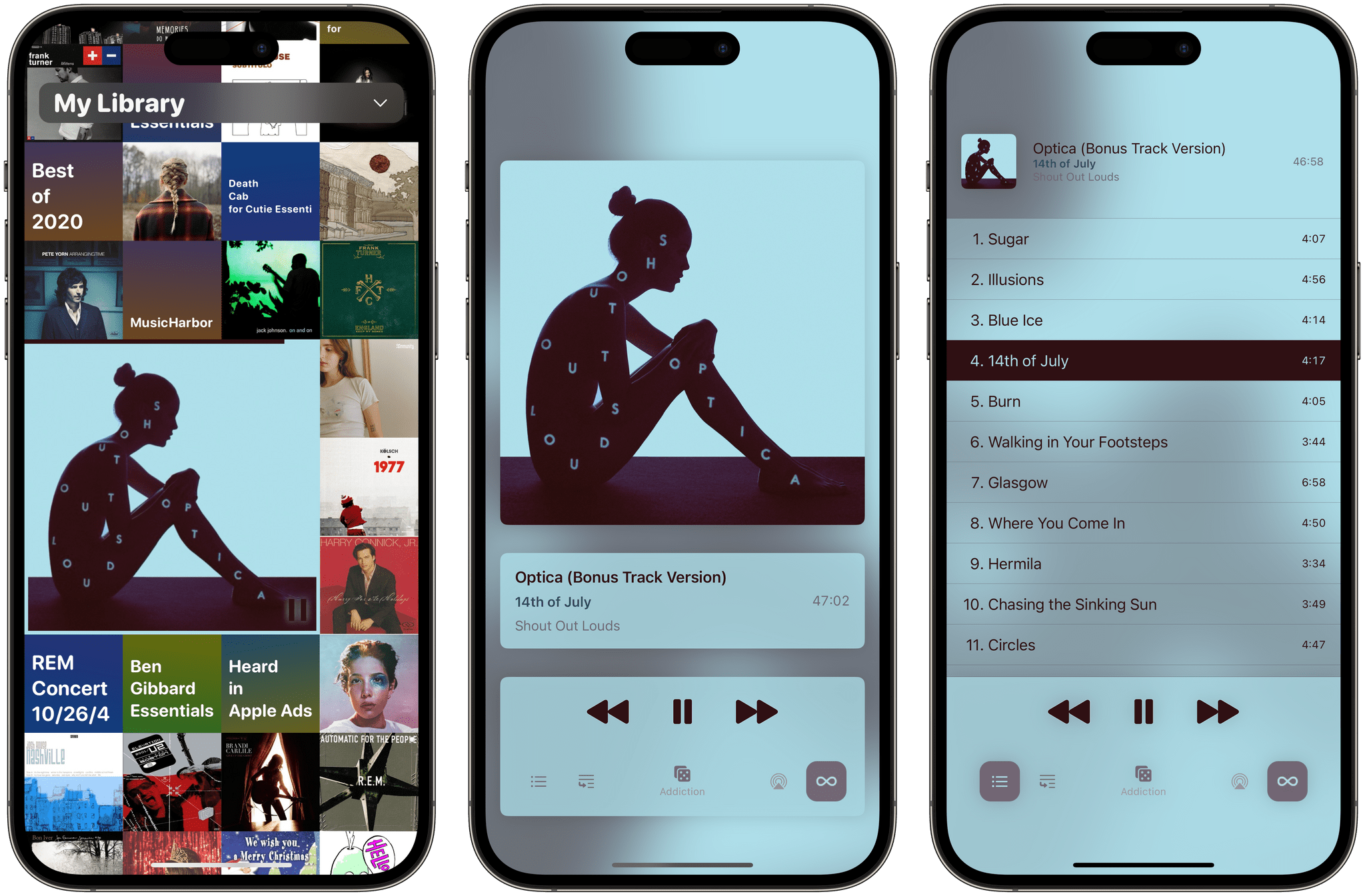 Longplay 2.0 by Adrian Schoenig is out, and it's a massive update of the iOS and iPadOS album-oriented music app.
If you've tried Longplay before, the update will be familiar. The first time it launches, it quickly checks your Apple Music library (about six seconds for over 1200 albums in my case), finds all the nearly complete and complete albums, and displays them in a grid of album art. I've always loved this interface because it does such a great job of emphasizing album art. However, what's different is a long list of new features, but since we've only covered the app for Club MacStories members and AppStories listeners, I'm going to cover everything and call out the updated features as I go.
Getting started is easy. Just tap an album to start playback. It's worth noting, though, that Longplay is not a streaming app. Your music must be downloaded to play, which means that if you don't have a data connection of some kind to download them, albums that aren't on your iPhone or iPad won't play. However, even albums that aren't on a device start playback immediately if you're on WiFi or a mobile connection, so that hasn't been an issue for me in practice.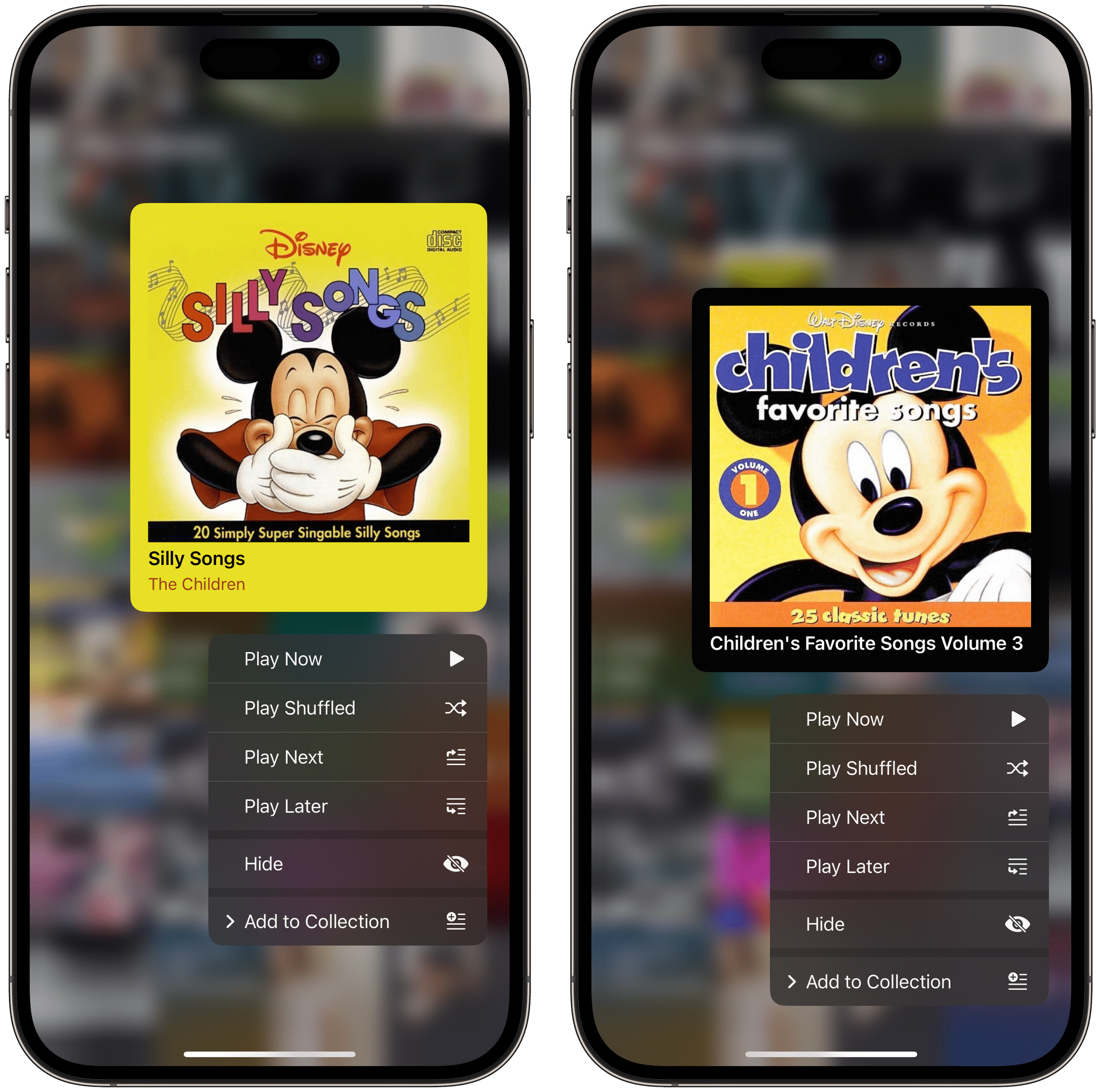 Nor has the fact that I have over 1,000 albums and playlists been an issue because there are so many ways to manage your collection. First of all, if there are albums in your Apple Music library you don't like anymore, kids' music you don't want cluttering up your collection, or something similar, you can long-press on an album and hide it, so it won't show up in Longplay. That same long-press gesture provides playback controls and the ability to build a playback queue the way Apple Music does with Play Next and Play Later buttons, which is new in version 2.0. There's also an option to remove an album from your queue or add it to a Collection.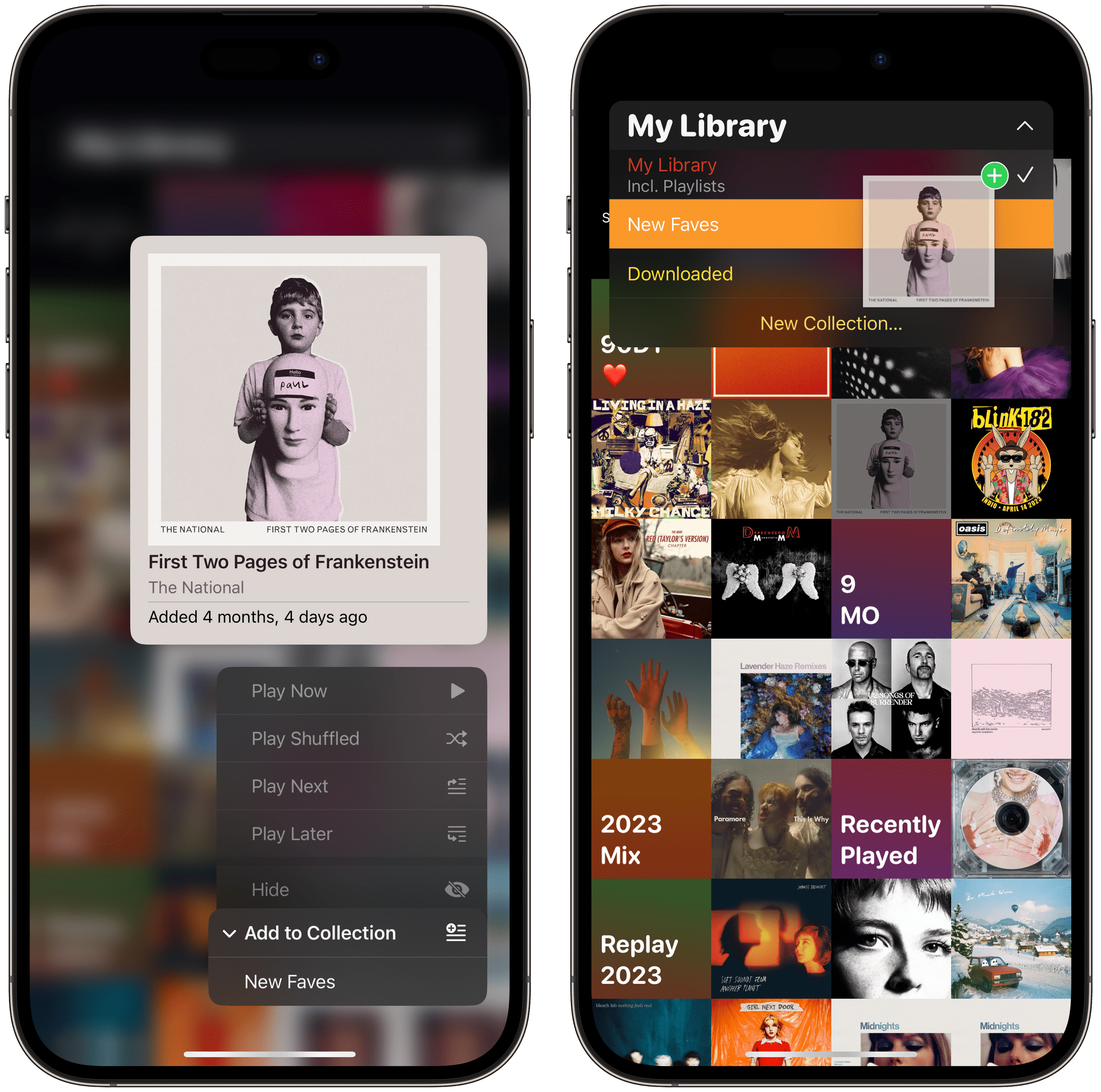 Collections are another great way to organize and navigate your albums and are new in version 2.0. If you're on the main screen with its grid of album art, tap on the 'My Library' banner at the top of the screen. From there, you'll see Collections of your already-downloaded music and any that you've already created and a button to create a new one. Then, you can drag and drop albums into the collections you've created or long-press on them and use the 'Add to Collection' option in the context menu. As much as I like scrolling through my full library, Collections are a great way to organize your music based on a mood or context.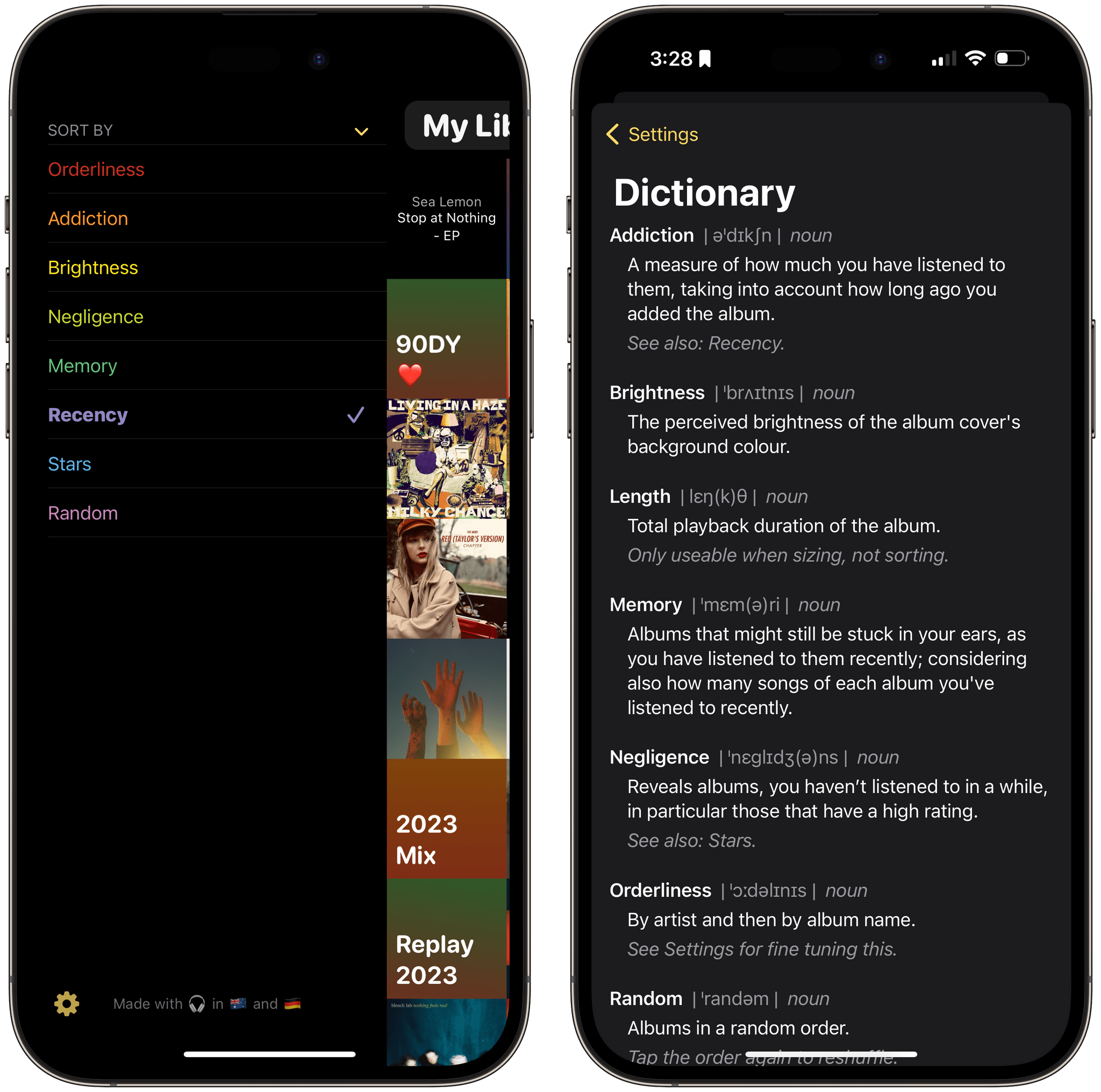 Another way to navigate a big music library is by swiping right on the album grid to reveal eight different ways to sort your albums. For purists, there's an Orderliness option that's alphabetically based on artist and then album, but there's also a Random option, another based on star ratings, Negligence for forgotten favorites, and others. If there's a sort option you don't understand, head to the app's settings, where there's a setting called Dictionary that explains how each sort order works.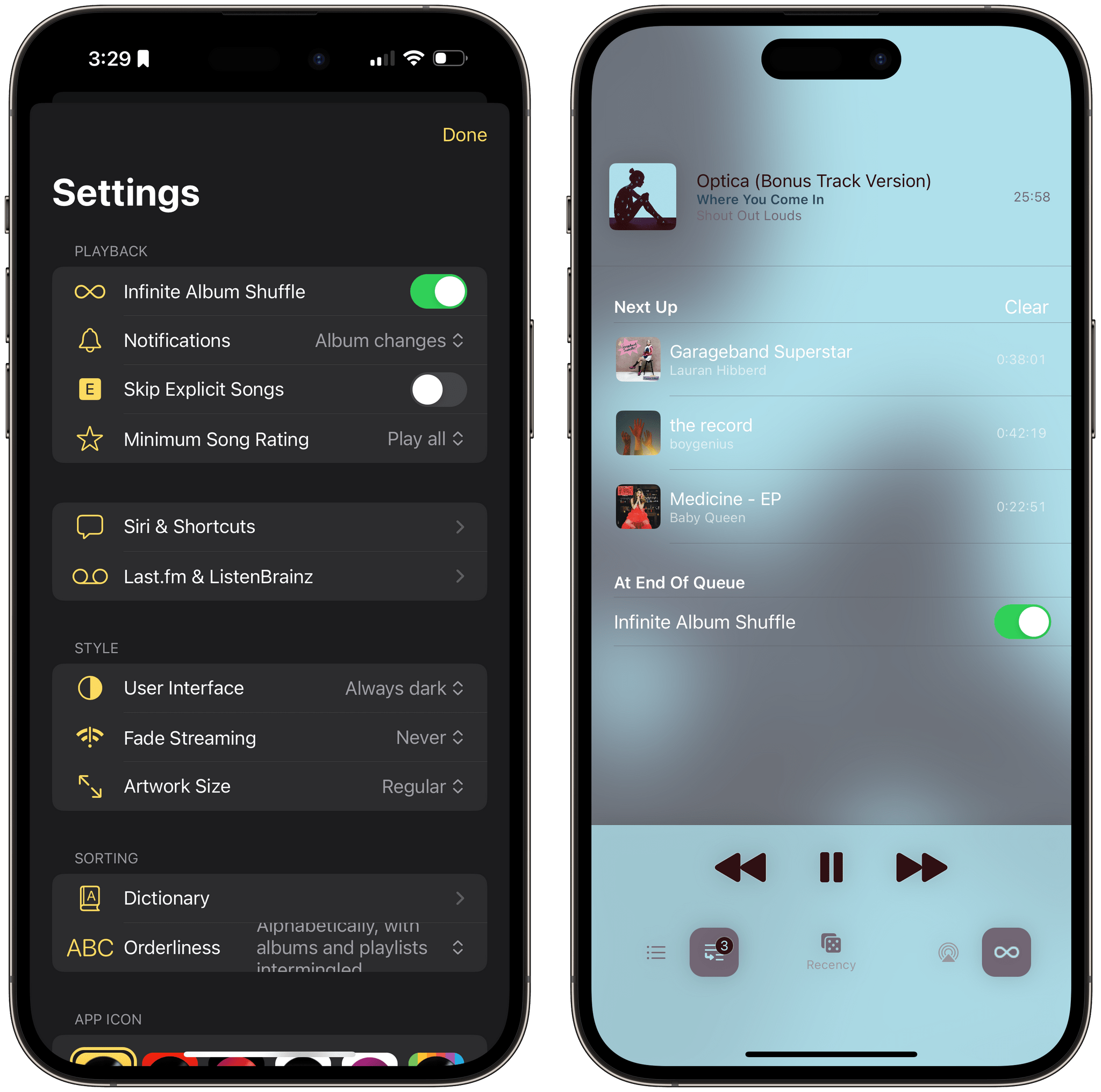 Settings is also where you can enable Infinite Album Shuffle, another 2.0 feature. As you'd expect, Infinite Album Shuffle will play random albums as long as you want. If you're listening to a queue you set up and have Infinite Album Shuffle turned on, shuffle will kick in after the queue finishes.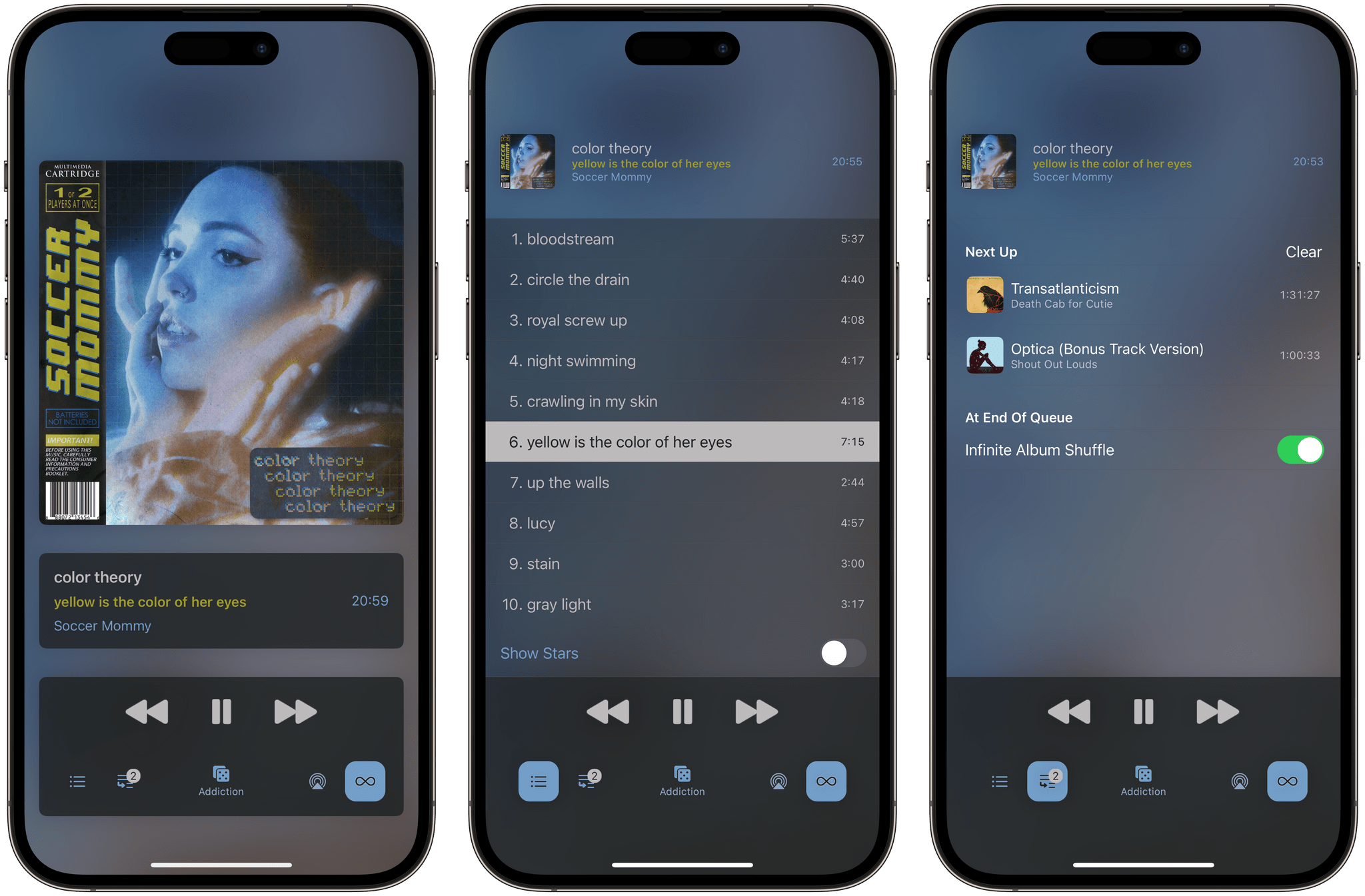 In addition to the main grid of albums and the interface for its sort order, Longplay also has a playback screen that you get to by swiping left from the grid view. The playback screen includes album art, album, track, artist information, and playback controls, plus buttons to access your playback queue, show all of an album's tracks, enable Infinite Play Shuffle, and invoke AirPlay. Right in the middle of those buttons, there's also a dice button that's brand new and, when held, shows a horizontal slice of album art, allowing you to quickly pick an album to play as they scroll by. The albums flick by pretty fast, but you can also move among them by sliding your finger left and right, which goes album by album. Another element of the playback screen that I like a lot is that it counts down the time remaining on an album instead of showing individual track progress, which fits perfectly with the app's album-orient approach.
Also new with version 2.0 is that Longplay syncs between devices using iCloud sync and allows you to rate individual album tracks using a 5-star rating system. I appreciate the rating system, which harkens back to the days of iTunes and is still available in Apple Music, but I wish adding a heart to a song were an option too. If you use star ratings, Longplay also allows you to skip tracks below a certain rating, which is handy.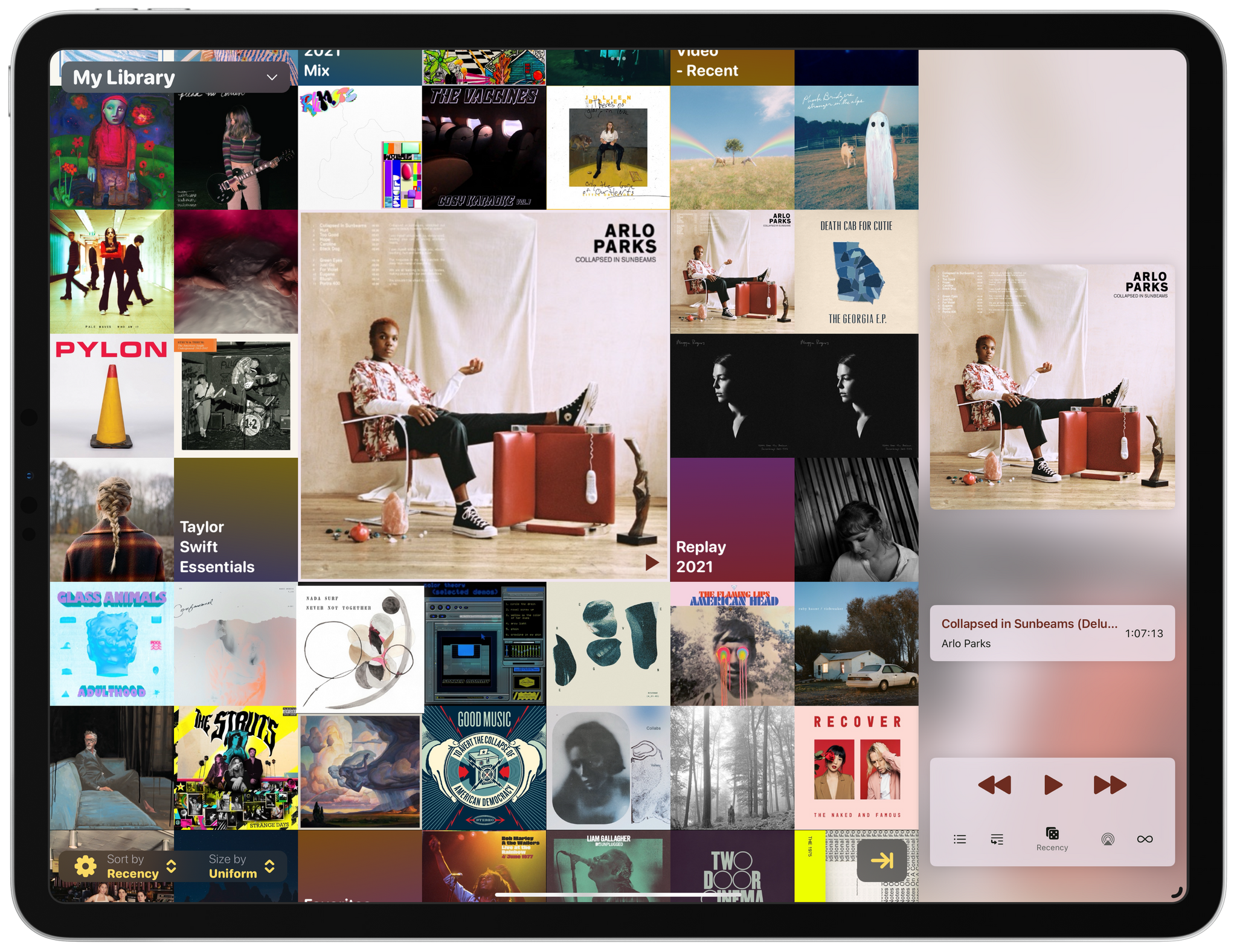 It's worth noting that Longplay 2.0 adds support for CarPlay, Last.fm scrobbling, Listenbrainz, Shortcuts, and alternate icons. Plus, the update adds Home Screen widgets that include a grid of albums from your library that can be tapped to play the album on which you tap. This isn't widget interactivity. Instead, the app is deep-linking to the album and must open Longplay, but it's a fantastic feature, and I hope true interactivity is on the horizon for the app. The small and medium-sized widgets have multiple parameters that can be set for things like the collection displayed and its sort order. I'd love to see large and extra-large versions of the same widget, along with Lock Screen widgets to play a random album from a Collection in the future.
I've always liked Longplay, but version 2.0 is head and shoulders better than prior iterations. I've said before that I'm more of a playlist person than album-oriented, but that's shifted a little recently, and I'm going to use Longplay's new queueing feature to tee up multiple albums to get me through the long, busy-season workdays of September. Plus, despite its album-focused approach, Longplay can include playlists that you've saved, which I appreciate for those times when I want more variety.
Longplay is available on the App Store for $5.99.