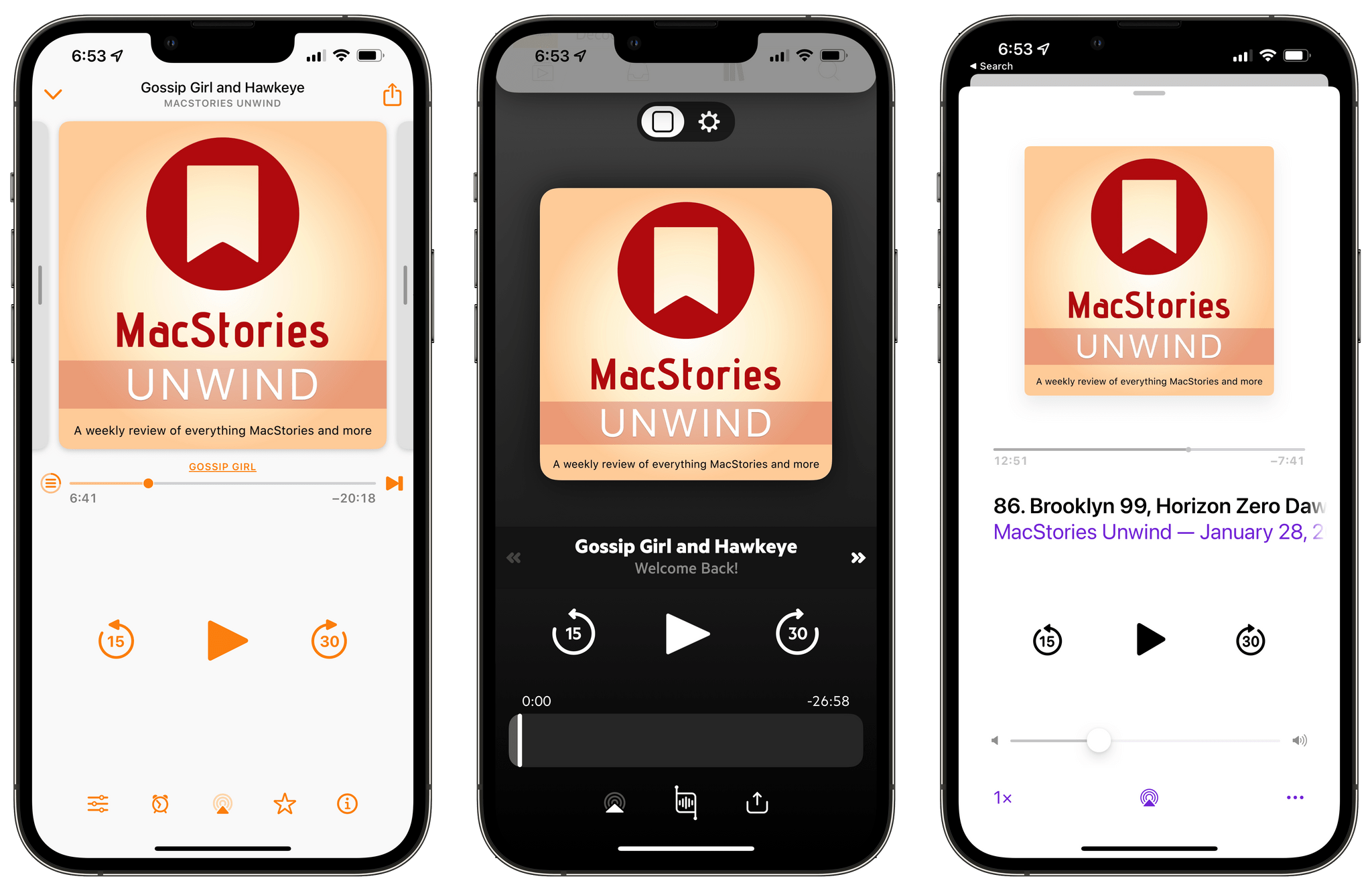 It's hard to believe that we're already closing in on the 100th episode of MacStories Unwind, part of an experiment that we launched in the spring of 2020, just as lockdowns were taking hold around the globe. Unwind grew organically from the music, movie, TV show, videogame, and other media recommendations Federico and I share with each other all the time. However, like many things we do, Unwind was also an experiment – two experiments, really.
First, Unwind was designed to test ways to better integrate MacStories, Club MacStories, and our podcasts by providing listeners with a recap of the week across everything we do. Second, the show served as a proof of concept for the Club MacStories+ A.V. Club, a sort of book club for all sorts of media that has become a pillar of our Club MacStories+ Discord community.
Unwind is nearly two years old now, and what we've learned is that our Unwind picks – the weekly segment where we recommend a wide range of media – has become the highlight of the show for many listeners. Unwind picks are our favorite part of the show too, allowing us to share our many interests outside of the tech world. So late last year, we began experimenting with a series on our favorite TV shows and movies, videogames, and music of 2021. We've taken the approach further this year, giving our Unwind picks room to breathe and eliminating the weekly recap from the show.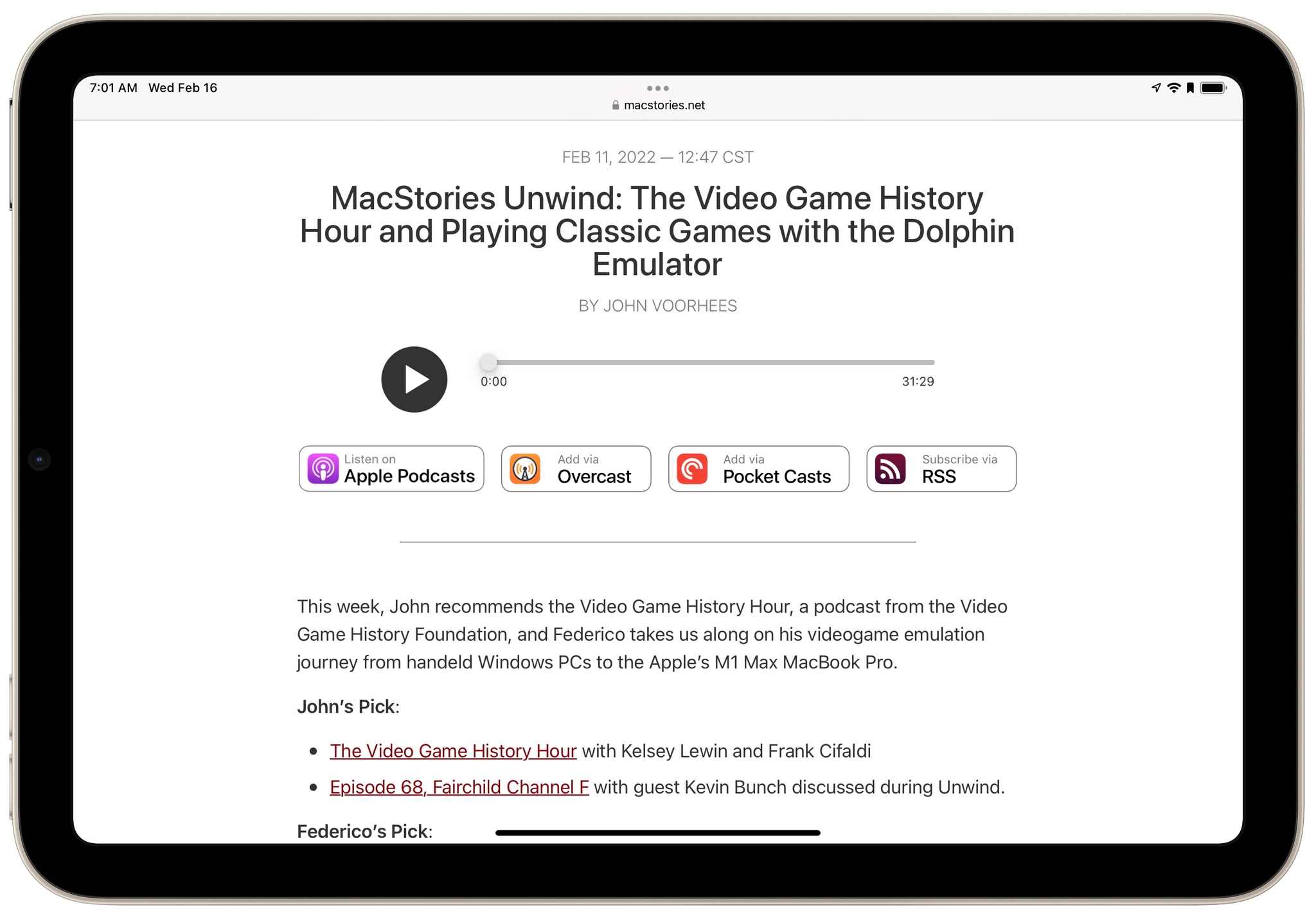 The reaction has been fantastic, which is why we're marking the changes with this announcement. For existing listeners, you can expect more of what you've heard the past few weeks. Most weeks, Federico and I will each share a pick or two, but we'll occasionally do joint picks like we did a couple of weeks ago. We've got other ideas for the show, but you can always count on hearing about movies, TV shows, videogames, music, and other media that we love every week.
For those of you who will miss the recap of what's happening at MacStories, don't worry. We're working on new and better ways to bring all the parts of MacStories together, including a weekly recap of Club MacStories that you'll find here on MacStories every week.
If you haven't tried Unwind, we'd love for you to give it a go. The show is available on Apple Podcasts, other podcast apps like Overcast and Pocket Casts, and RSS.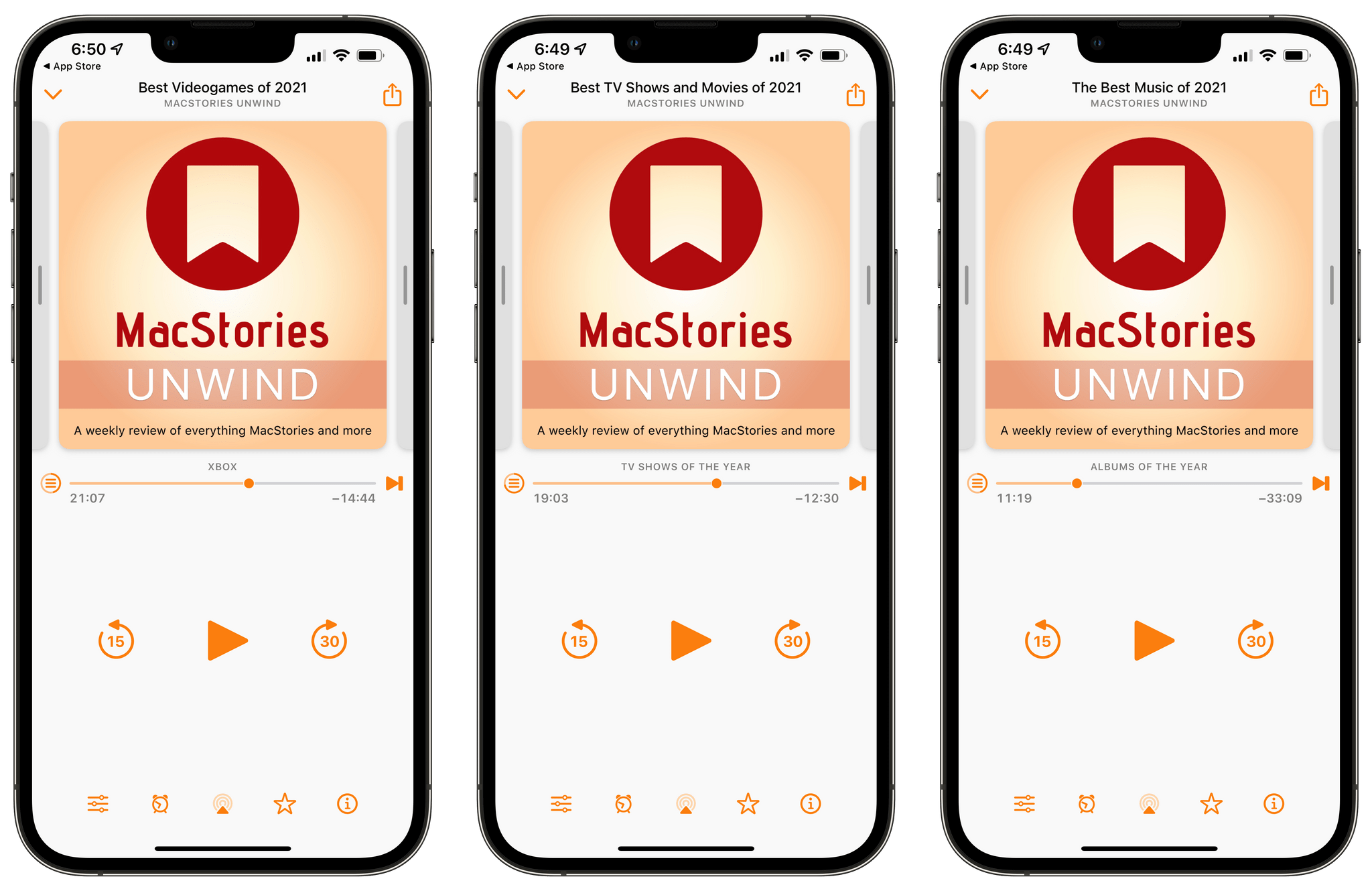 The Best of 2021 series is a great place to start:
Also, because episodes run just 30 minutes or so, it's easy to catch up on our 2022 recommendations too. However, no matter where you begin, we think you'll find that Unwind is a great way to discover something new to enjoy every Friday as you head into the weekend.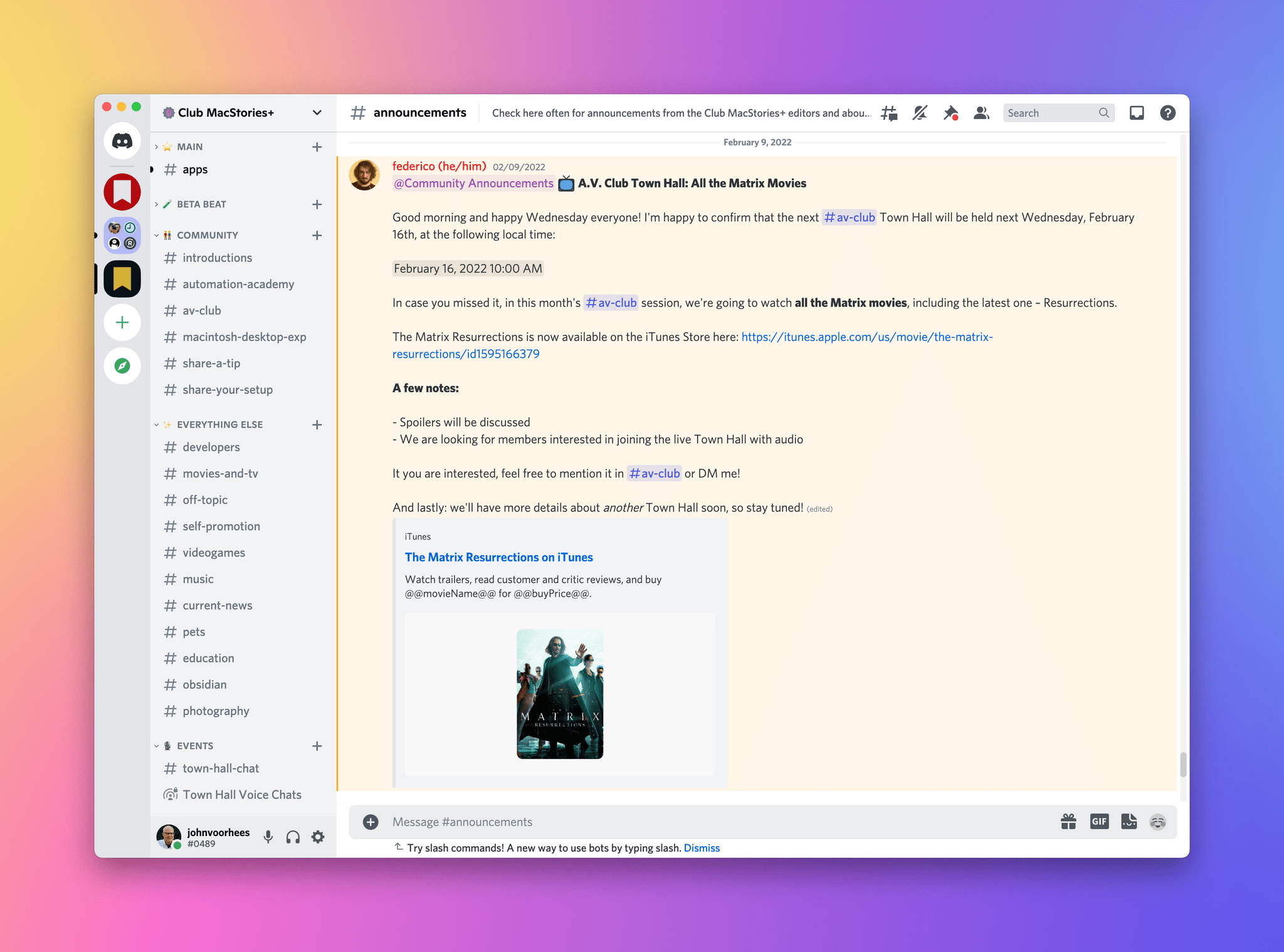 If 30 minutes once a week isn't enough, be sure to check out Club MacStories+. One of the perks of membership is a Discord community where we run an A.V. Club channel that's like a book club but for all kinds of media. Every month, Club members vote on something to watch, listen to, read, or play together. Then, we get together for a live audio Town Hall event in Discord where Federico, Alex, and I are joined by Club members and take questions from the audience. The event is later published to a Club-only podcast feed for anyone who can't join live. It's a lot of fun and, along with other dedicated Discord channels, for movies, TV, videogames, and music, a perfect for anyone looking for a new outlet to discuss the media they love.
For now, Unwind is ad-free, but we've kicked off a new sponsorship bundle that includes our existing MacStories homepage sponsorship, Unwind, and our popular MacStories Shortcuts Archive as a package. For sponsors, it's a way to reach more of the MacStories audience throughout the week in a way few websites offer. If you've got something to promote and are interested in learning more, feel free to get in touch.
---
Unwind has been a fun show for us to make since the beginning, but the past couple of months focusing on the Unwind picks have been the best. The show has benefitted from a tighter focus and the very long list of enthusiastic recommendations that Federico and I have to share with each other and with you. We'd love for you to join us this Friday and every Friday for the latest recommendations on MacStories Unwind.