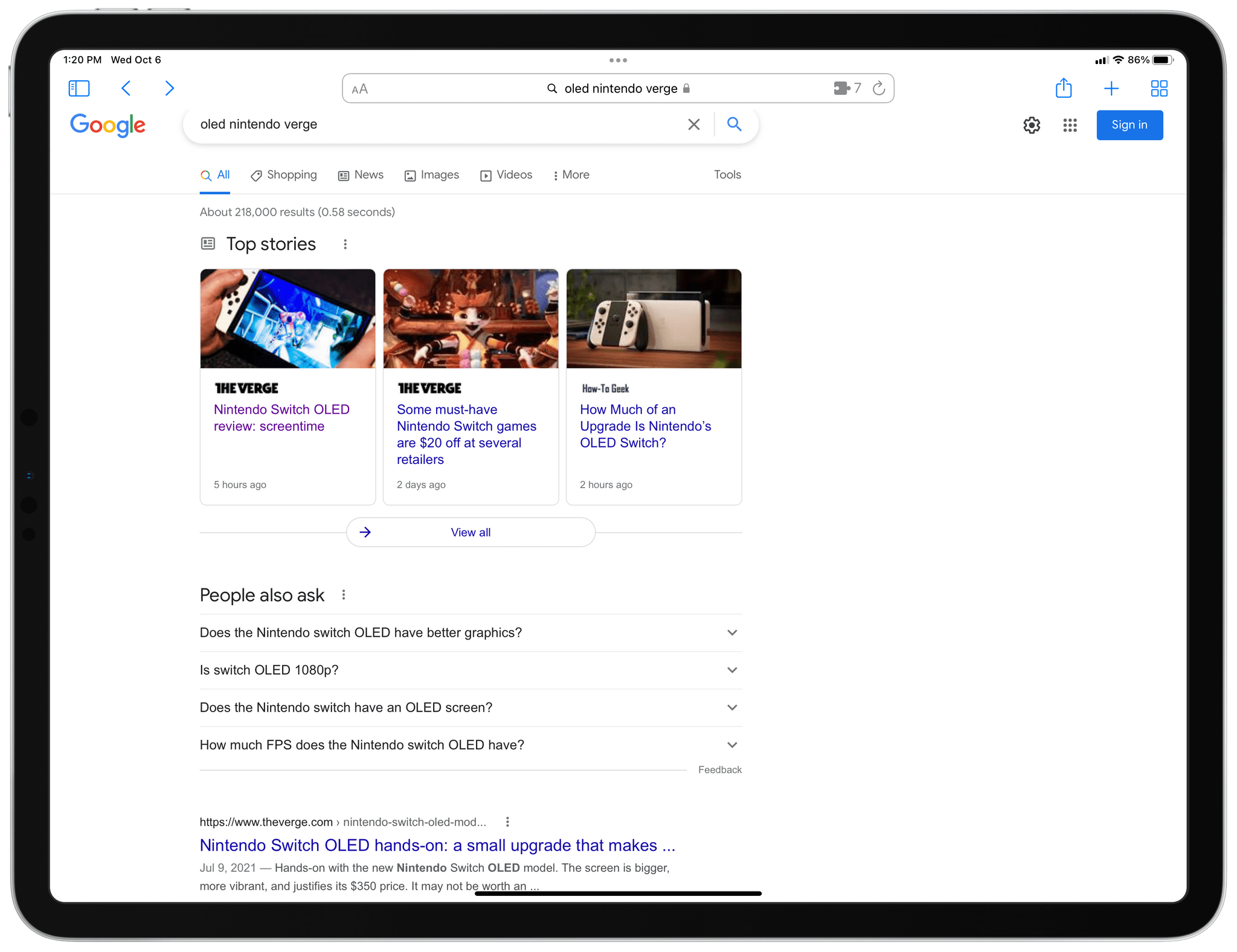 Update: Although Google has not commented on the lack of AMP links in its search results, Danny Sullivan has tweeted that their disappearance from iOS and iPadOS 15 is a bug that Google is working to fix.
---
Earlier today, developer Jeff Johnson published a story, noting that AMP links have seemingly vanished from Safari on iOS and iPadOS 15. AMP is Google's cached URL system that's designed to speed up the mobile web but often ruins website functionality and junks up URLs. I've never been a fan of AMP and neither has Federico.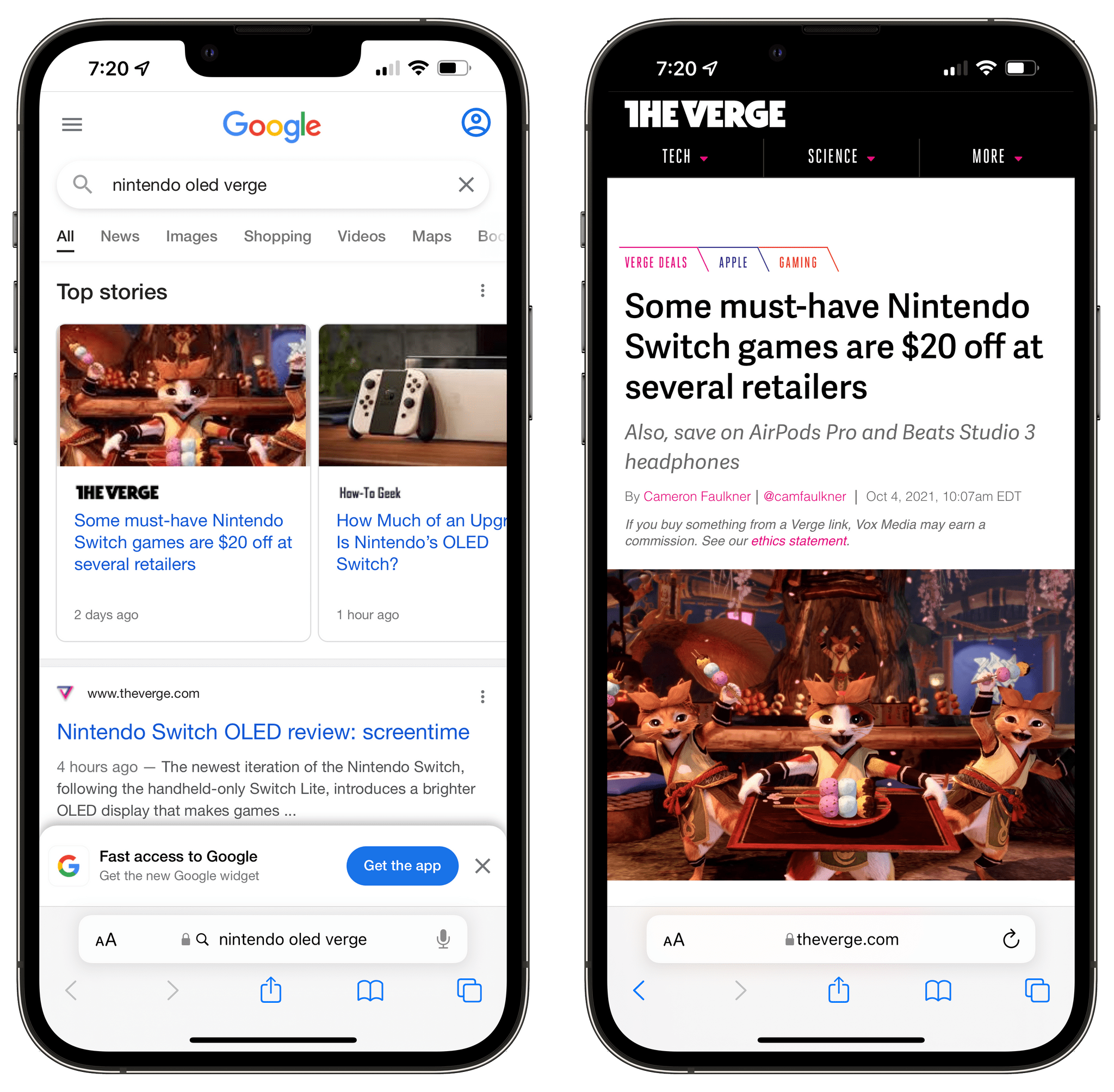 iOS and iPadOS 15 introduced extensions to Safari, and one of the most popular categories has been extensions that redirect AMP links to the canonical version of the URL. I covered two of our favorites, Amplosion by Christian Selig and Overamped, both of which continue to be among the top paid Safari extensions on the App Store.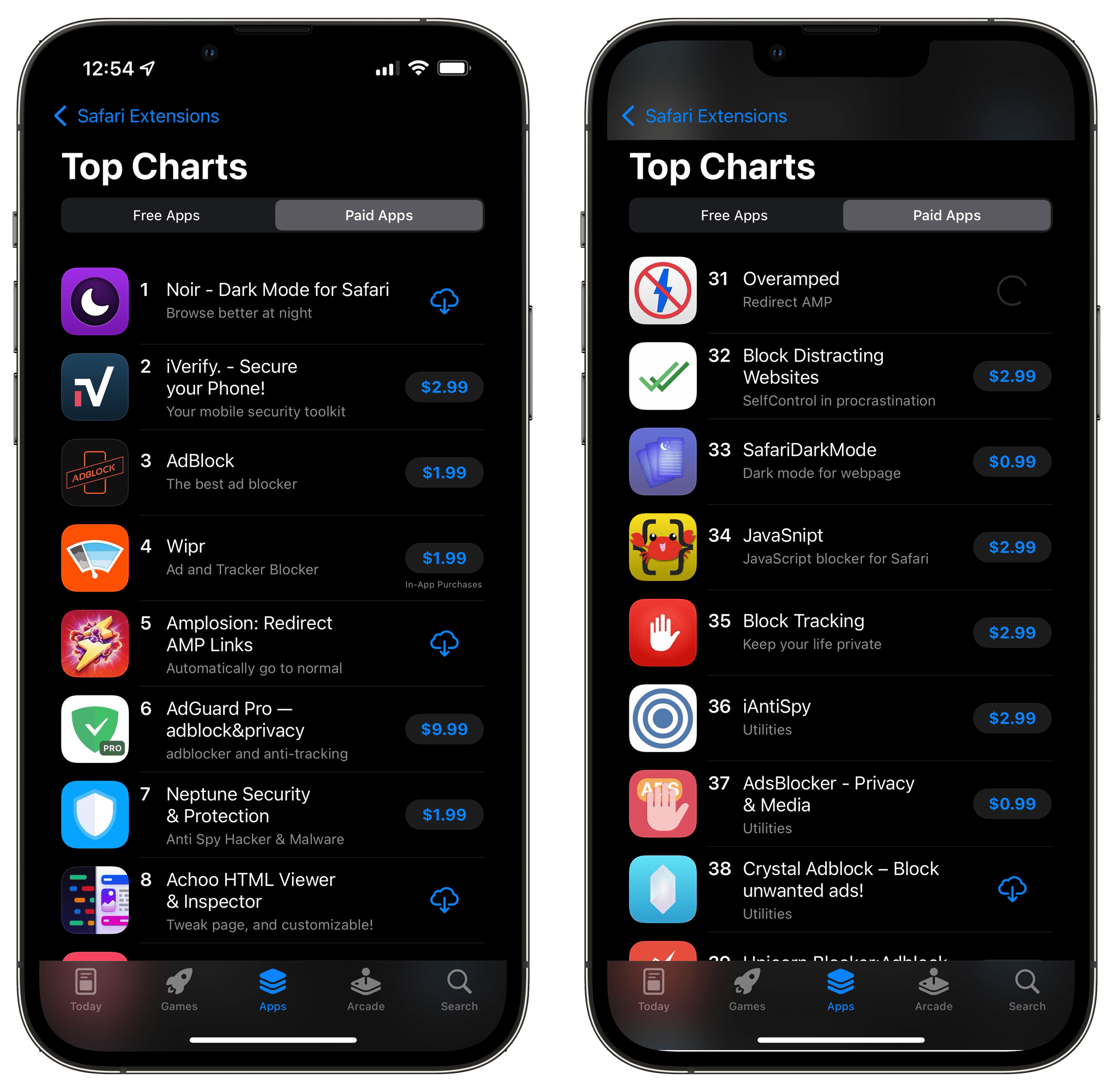 Jeff Johnson, the maker of Stop the Madness, another Safari extension that redirects AMP links, noticed, while updating his extension, that AMP links had disappeared from Google search results.
Johnson ran some tests:
With this User-Agent [iOS 15's], there are no AMP links in Google search results, but if I simply change Version/15.0 to Version/14.0 and keep the rest the same, Google search results suddenly have AMP links again! This is reproducible on my iPhone, in the Xcode iPhone simulator, and also in desktop Safari Mac with its User-Agent spoofed as iPhone.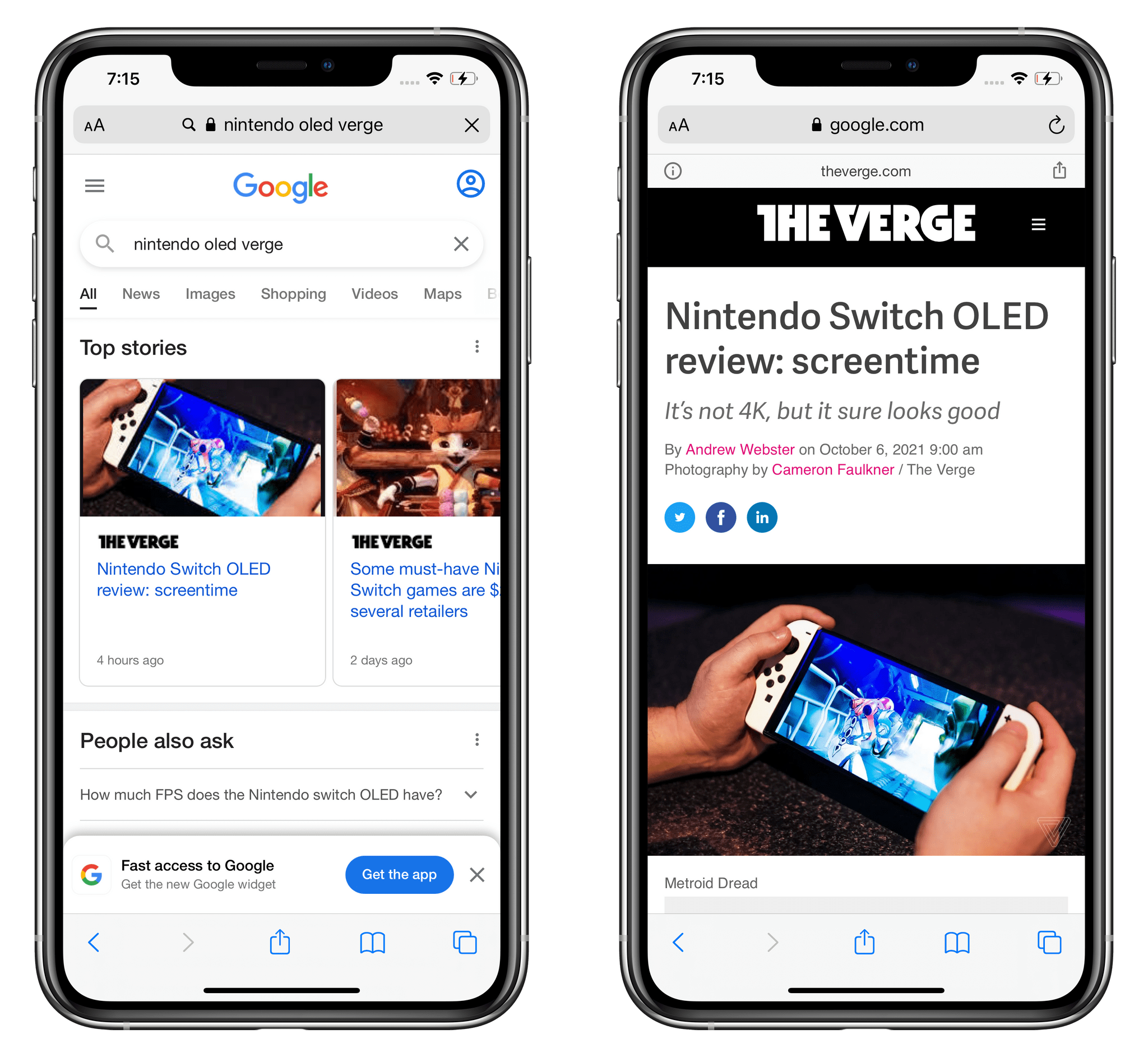 I've done some digging myself, as has Federico, and we have been able to reproduce the same results. I searched Google for an article published today on The Verge. Sure enough, on iOS 14, I get AMP results, but not on iOS 15, where the links point to theverge.com. I ran the same test using Google Chrome, Firefox, and Microsoft's Edge browser on iOS 15, and all returned Google search results with AMP links. Safari for iOS and iPadOS 15 stands alone among these four browsers and is the only one that doesn't return AMP links in Google search results.
I wondered what might be going on, so I contacted Google PR to see if they could explain it. I haven't heard back yet but will update this story if I do.
Meanwhile, Johnson has a theory that seems plausible to me:
So, is it possible that Google has given up on AMP in Safari on iOS 15 because of the popularity of AMP blocking extensions? Who can say, but it's certainly an interesting coincidence. I can say that it's a very recent change. I know from my own testing that Google search results still included AMP links for the first week after iOS 15 was released on September 20.
The timing certainly lines up. I know there were AMP links to redirect when I was testing Amplosion and Overamped on the iOS 15 betas and shortly after its launch, but sometime in the past two weeks or so, they have completely vanished from Google search results in Safari for iOS and iPadOS 15. I hope the change sticks.