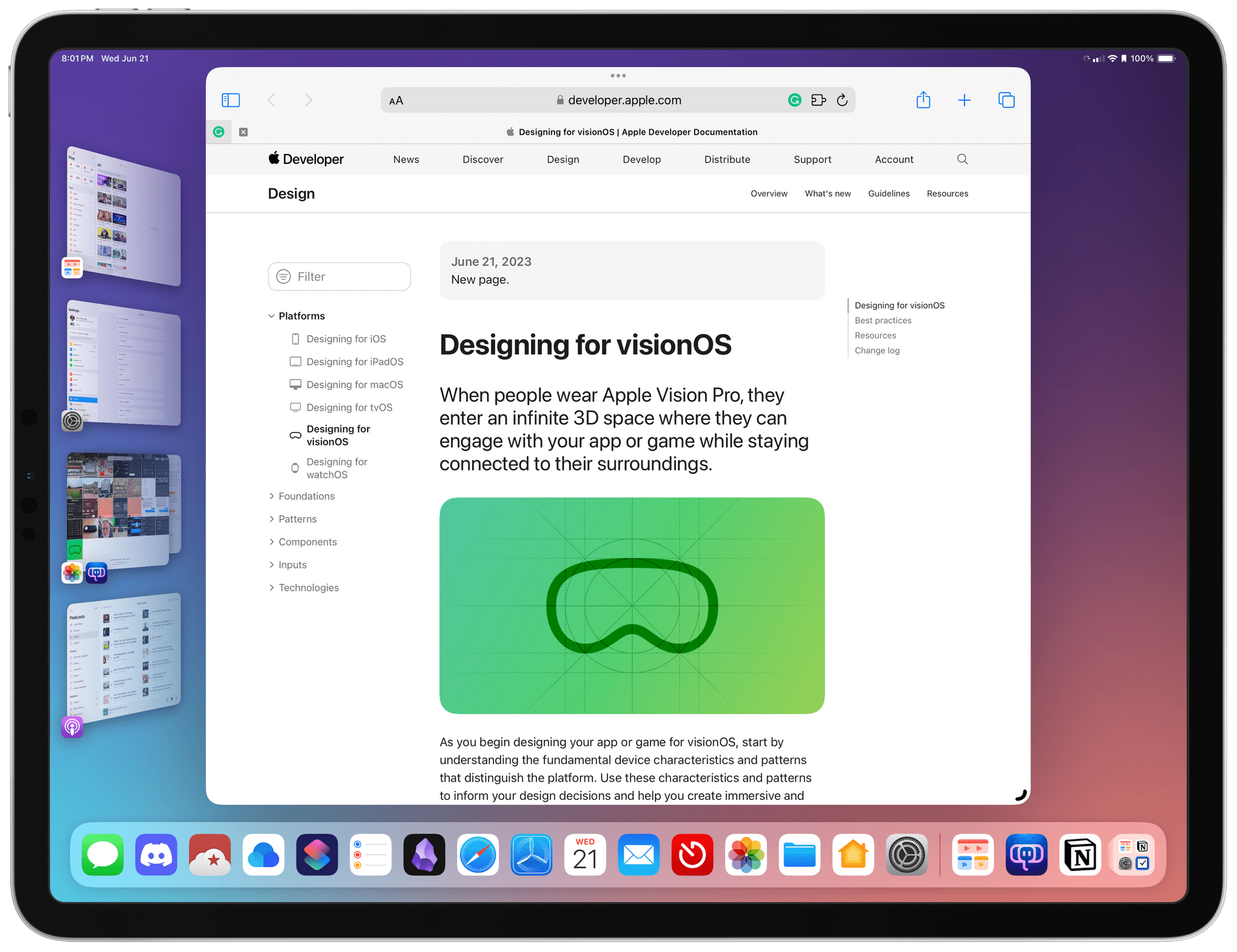 In addition to releasing the visionOS SDK and developer tools today, Apple has updated its Human Interface Guidelines and published additional visionOS documentation for developers. The updated HIG begins with an overview of designing for the Apple Vision Pro, covering topics like Passthrough, Spatial Audio, Focus and Gestures, Ergonomics, and Accessibility, advising developers to:
Embrace the unique features of Apple Vision Pro. Take advantage of space, Spatial Audio, and immersion to bring life to your experiences, while integrating passthrough, focus, and gestures in ways that feel at home on the device.
If you're interested in Apple's design philosophy for the Vision Pro, the HIG is an excellent plain-English read. For developers who want to dive deeper into the details of building apps, Apple has also published a lot of additional documentation covering the nuts and bolts of building visionOS apps.