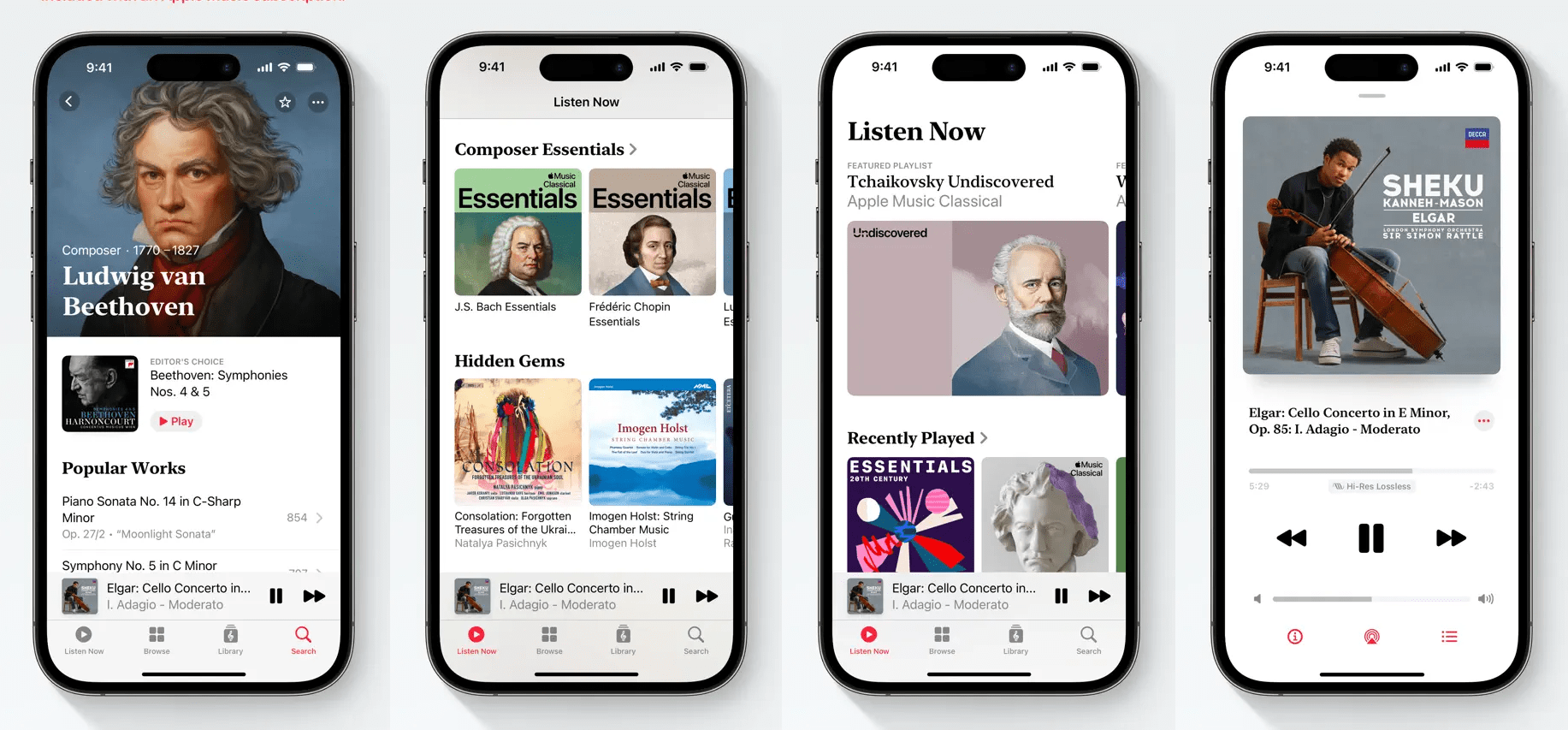 On March 28th, Apple will launch Apple Music Classical, a free app that's already available for pre-order that will offer a catalog of over 5 million classical recordings to Apple Music subscribers at no additional cost.
The app, which will be iPhone-only at launch, has been anticipated for months. Apple acquired Primephonic, a classical music streaming service in August 2021, and said at the time that it would release an Apple-branded classical music streaming service the following year. 2022 came and went without a new app, but references to the new service began appearing in iOS beta releases, leading observers to believe that a release was imminent.
Apple says that Classical's 5 million tracks, which include thousands of exclusives, is the largest in the world and has "complete and accurate" metadata. The company also says in the app's release notes:
Apple Music Classical also makes it easy for beginners to get acquainted with the genre thanks to hundreds of Essentials playlists, insightful composer biographies, deep-dive guides for many key works, and intuitive browsing features.
Classical's search will also be optimized for the genre, include editorial content, and be streamed at up to 192 kHz/24-bit Hi-Res Lossless, with thousands of tracks supporting spatial audio with Dolby Atmos.
Users can pre-order the free app today from the App Store, which will be downloaded to their iPhones on March 28th when the app goes live.