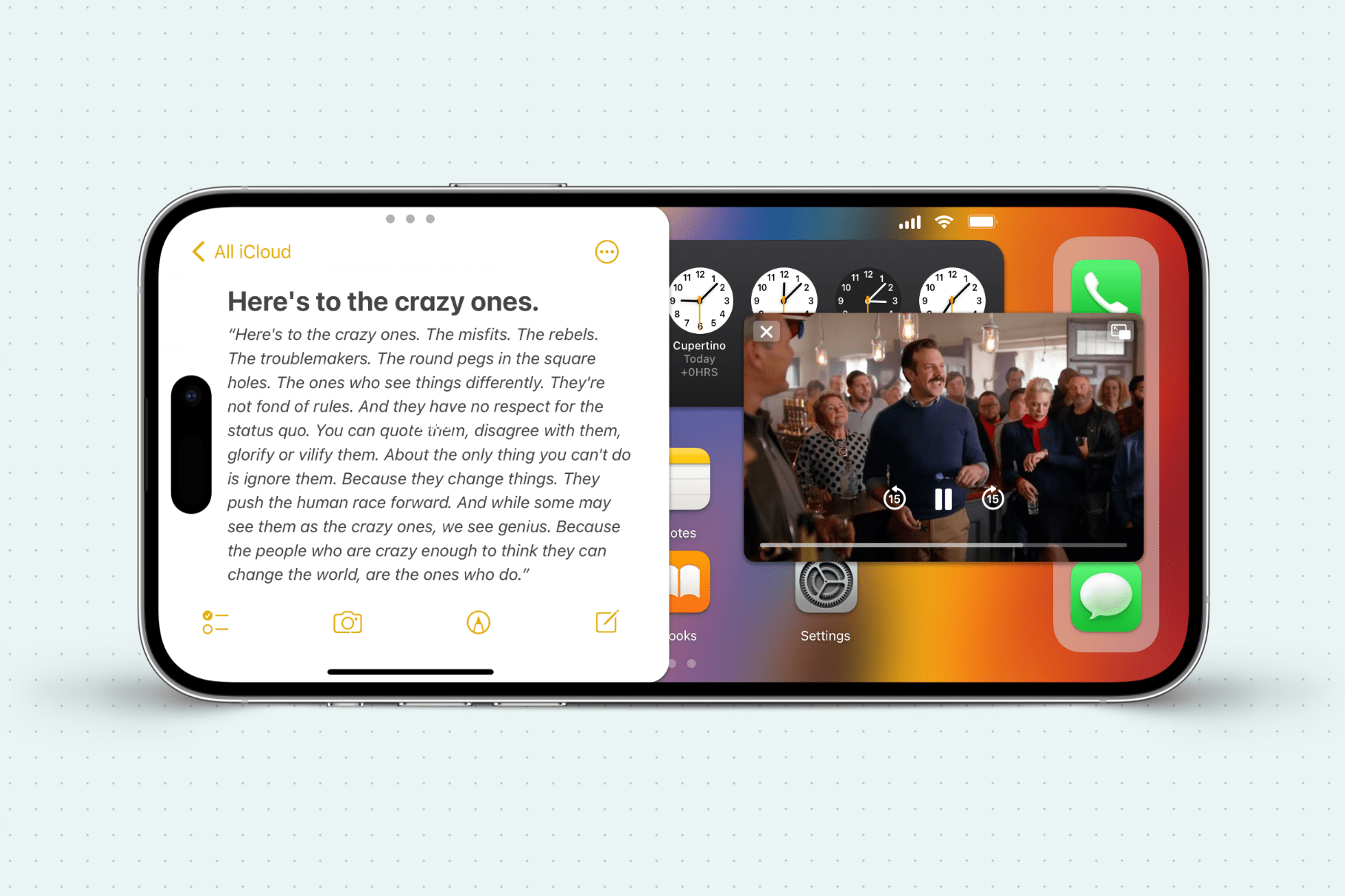 This week on AppStories, we covered our wishes for iOS 17. One of Federico's wishes was for Split View on the iPhone. Split View is not the sort of feature that I think would work with every app, but the iPhone is powerful enough to handle it, developers are already experimenting with in-app versions of it, and you know what? It's useful.
To get an idea of what an OS-level Split View would be like on the iPhone, check out Basic Apple Guy's mockups. Home Screen landscape mode never really got much traction when it debuted in 2014, but with Apple's renewed emphasis on sidebar-based design for iPad apps, I think Split View could translate nicely to the iPhone and has a shot at better adoption if it returned whether as part of a Home Screen redesign or not.
Be sure to check out the full post for additional mockups on how landscape mode would work with widgets, the Dynamic Island, and other Home Screen elements.